In this video, Dan from the WebFX Marketing Ops team explains how to build a martech stack and shares some tools you can use to get started.
Transcript:
What is martech, and how do you build a marketing tech stack? I'll explain with a game of Jenga.
Think of the whole block tower as your digital marketing. Each wooden block represents a part of your marketing, which includes both the technology and strategies you use to achieve your goals.
Your strategies and technology need to work together and support each other for you to succeed. So, if one block is your content marketing strategy, another may be the content management system you use to publish your content.
You can keep adding new strategies or technologies to your tower, but if something at the bottom is broken, like maybe you target the wrong audience with your content, your whole strategy is at risk of crashing down.
Don't worry if you're not an expert yet on how to build a martech stack. You'll learn how to tap into your inner architect by watching this video.
But first, I'll explain the basics of marketing technology.
What is martech?
Marketing technology, or martech (as we say in the biz), refers to tools that you use to streamline or enhance your digital marketing strategy. These tools can be apps, software, or other digital platforms that play a role in your marketing efforts.
Your martech stack is the combination of tools you use to power your marketing strategy.
Ultimately, what you add to your stack should meet your specific marketing needs, and these will vary from business to business. I'll explain more on that in a bit.
4 great tools for your marketing stack
Gathering and analyzing data from your stack helps you make better marketing decisions, which saves money and makes your strategies more effective.
Your business may only need one of these tools, or you may need them all. This first type of tool can benefit every marketer, and it's a great place to start if you don't use any tools.
1. Analytics platform
An analytics platform, like Google Analytics or Adobe Analytics, gathers data about how people interact with your website. With this type of tool, you can see how people found your website, how they behave on your website, if they took any actions, and more.
2. Email marketing platform
An email marketing platform lets you connect with your audience in their inboxes (as long as they give you permission). Depending on the platform you use, you can personalize your email content, create automated emails based on people's actions, test different strategies, and send content that contains product updates, regular newsletters or even special offers.
Tools like our EmailMarketingFX, Campaign Monitor, or MailChimp offer different solutions to engage your audience with email.
The next two technologies are great for collecting first-party data and using first-party data, which is information you collect about your customers.
3. Customer relationship management (CRM) system
A CRM helps you keep track of lead information, identify sales opportunities, and monitor interactions like sales calls and contact information. You can track where people are in your sales pipeline and communicate with them accordingly.
4. Customer data platform (CDP)
A CDP is another first-party data tool that combines data from numerous tools to create unified customer profiles, based on various touch points people have with your company. With a CDP, you can make those profiles available to other tools and systems to create more targeted, personalized marketing messages.
Those four tools aren't the only things you can use to build your tech stack. You can bulk up your stack with A/B testing platforms, social media automation tools, or a content management system (CMS). And I definitely don't have time in this video to go over ad technology (ad tech), like programmatic advertising platforms that use AI and machine learning to optimize your ads across the Internet.
You can learn more about the different platforms you can use on our website. Next up: Six steps for putting together your stack.
Meet WebFX:
Your world-class, tech-enabled marketing agency with over 1.6 million hours of combined expertise.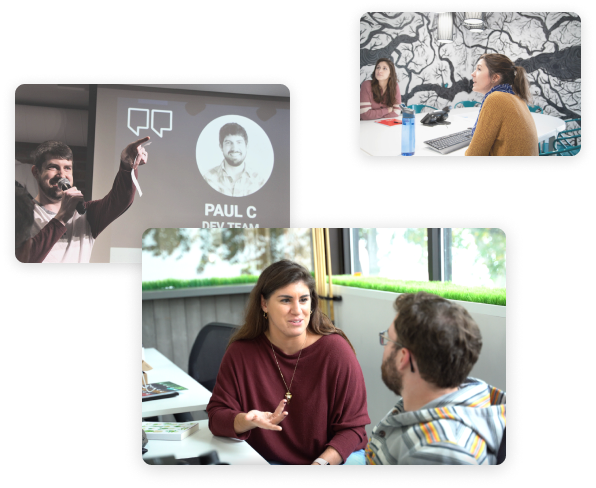 How to build a martech stack: 6 essential steps
1. Take inventory of your existing technology
You should know what platforms, software, or apps your team currently uses and each tool's capabilities before you spend a lot on something new. You don't want to invest in a tool you already have, or something that doesn't work well with your other tools.
The tools in your martech stack often communicate with each other to refine your data and accomplish whatever you want them to. The last thing you want to deal with is a major headache from tools that aren't compatible with each other or ones that break often.
2. Identify your needs
There are so many marketing technologies out there that accomplish different things. To avoid getting overwhelmed by the seemingly endless options out there, think about what you hope to get out of your marketing tech stack.
First, outline your company's goals, and the digital marketing strategies you'd like to implement in order to hit them. Just by knowing your goals and having a strategy, you've eliminated a ton of options that wouldn't be helpful to you.
What would you like to accomplish that technology can bring to life? Is there any part of your marketing that could be more efficient or streamlined?
If you're not sure what your needs are, ask your team what they dream of doing with your marketing that they can't currently do. Maybe there's a piece of data they want, or some form of automation to lessen their workload.
3. Figure out your budget
Marketing technology can be expensive. I'm talking hundreds of thousands of dollars per year depending on your use case. That's not the case for every tool, but it is for some tools.
Before you schedule meetings with different tech companies, know how much you can spend on each tool (and overall). This ensures that you don't spend everything on one piece of tech, only to realize later that you can't afford the two other tools you need to accomplish your goals.
4. Research solutions
At this stage, prepare for maximum wooing, meaning you're probably going to have meetings with sales reps from different companies.
A classic way to start your research is to Google it. Find company websites, and make note of any that stand out. You can find a lot of great details about each company on review sites like G2.
When you research, try to find answers to these questions:
Does the tool do what you need it to do?
Does the tool work well with your other tools?
Will the tool grow with you as your business expands?
How much does the tool cost?
Do you have access to documentation or a company representative that helps implement and troubleshoot the tool?
How do people describe the customer service?
How much time do you have to invest for this tool to work properly?
Try to learn as much as you can about how each marketing technology works. Look up tutorials, tips, and any other helpful documents that will allow you to get the most out of your tools. If you can't find a lot of information about how to use this tech, you should think twice about investing. You'll need as much help as you can get to implement and get the most out of the tools you go with.
Internally, consider the skill levels of your team. Honestly, this may even be a whole process in itself. First, who will be responsible for managing your tech stack, or certain parts of it, and what is their skill level? Second, do the people responsible have enough time to manage their area of your martech stack?
When you feel like you've researched enough on your end, you'll want to contact each company. You may sit through a presentation, have a chat with a representative from the tech company, or you may even gain access to a demo.
Don't be afraid to ask questions here! You should fully understand what you're getting into before you're in deep.
5. Choose the tool that works best for you
Take your time when making your decision. Consider all of the options you have and how much work will go into setting up your tool, like transferring data or syncing with other tools. Maybe craft a list of pros and cons to guide you.
Just make sure you share your research with anyone who will be managing your marketing stack. They should be as comfortable with your decision as you are.
6. Implement your new tech tools
Lastly, once you've signed contracts and gained access to your shiny new tools, you're ready to add them to your stack — or create your martech stack if you don't have an existing one. This could be a pretty complex, technical process depending on the tools you've invested in and how much of your marketing data you need to process or transfer. It may be the hardest part of all of this.
Some companies may help with the setup of your marketing stack, whether that's included in your investment or added on as an extra fee, and that can be a great option if you don't have a lot of experience or time to devote to your set up. The process of building a martech stack has its challenges, so there's no shame in needing assistance.
Once you've integrated your tools with your marketing strategy—which, I'll remind you, is NOT easy—you'll want to close your reporting loops. This is just a fancy way to say you'll connect the reporting between your marketing and sales teams so everyone has a better understanding of how their strategies work together.
Don't forget to evaluate your tools on a regular basis. If your marketing technology doesn't work as promised, or you just don't like it as much as you thought you would, look at your options. There are so many platforms out there, and I'm sure the teams behind them would love to connect with you.
We post videos every Monday. Yup. Every Monday.
Join the 5,000 marketers who get their marketing knowledge from WebFX videos.
Subscribe Now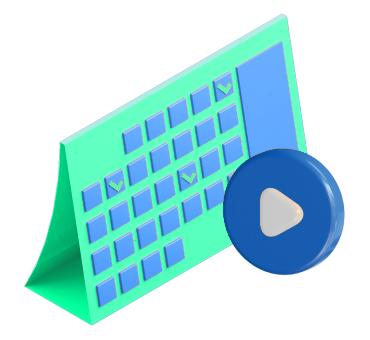 Before we go, would you mind hitting the subscribe button and the bell to keep up with our channel? We release new digital marketing videos every Monday, featuring our very own experts. We also have an email newsletter with tips, tricks, and everything else you need to grow your business with digital marketing. You can find the sign-up link in the video description.
Thanks for joining me, fellow martech fans!
WebFX Careers
Join our mission to provide industry-leading digital marketing services to businesses around the globe - all while building your personal knowledge and growing as an individual.