6 Benefits of YouTube Advertising [+YouTube Ad Specs & Stats]
Using every chance to get your products and services in front of your target audience is paramount to great marketing.
Although you might already be the owner of a stunning website, use search engine optimization (SEO), and pay-per-click (PPC) advertising, there is still a treasure trove of benefits that you can reap from YouTube advertising.
On this page, we'll talk benefits of YouTube advertising, YouTube advertising statistics, and correct YouTube video ad specs to help you create the most effective ads on YouTube.
Whether you're ready to advertise on YouTube or you're still on the fence, this article is for you. If you're the former, don't forget to check out our YouTube advertising services!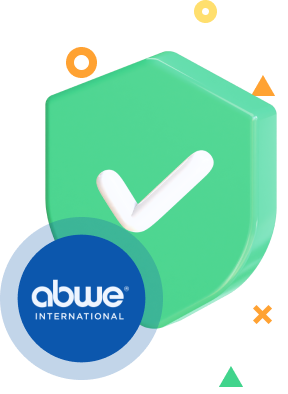 A Partner Businesses Trust
Their focus on ROI and their innate ability to communicate this information in a way that I understand has been the missing link with other digital marketing firms that I have used in the past.
Leah Pickard. ABWE
See the Case Study
6 benefits of YouTube advertising that you can't ignore
Implementing a YouTube advertising strategy is one of the best moves you can make as a marketer. Find out why with the YouTube advertising benefits listed below.
1. YouTube advertising is cost-effective
If you're familiar with PPC advertising, you know that it's an extremely cost-effective strategy. If you're not familiar with PPC, it's easy to understand why it's lucrative — you only pay when someone clicks your ad.
Not only that, but you choose exactly how much you're willing to pay when someone clicks.
These two characteristics mean that you'll never over-spend on PPC ads and you never waste money on advertising space.
But why are we talking about PPC ads on a page about YouTube advertising?
YouTube advertising follows a PPC model that works the same way — making it extremely cost-effective.
2. YouTube advertising is highly targeted
Granular targeting is crucial for a successful campaign, and YouTube ads allow you to get extremely detailed when it comes to targeting the exact audience that you want to reach.
You can target your audience by:
Demographics: Target users based on factors like location, age, gender, parental status, and more.
Topics: Reach audiences based on topics of interest.
Customer Match: Using first-party online and offline data, you'll be able to re-engage with customers who have shown interest in your company in the past.
Similar Audiences: Similar Audience targeting allows you to use Customer Match data to target users that are similar to those who typically show interest in your ads.
Video remarketing: Target users who have interacted with your videos or YouTube ads in the past.
Affinity audience: Target your affinity audience, which includes users who have a strong interest in topics related to your business.
Custom affinity audience: Target users in an even more granular way with custom affinity audiences that allow you to target a group of users with an extremely specific set of interests relating to your brand.
In-market audience: Target your in-market audience by advertising to those who are currently searching for products or services that you offer.
Life events: Target users based on life events that they've recently experienced. Life events include milestones like moving, getting married, or having a child.
With YouTube's targeting options, you can target an ultra-specific group of users, or more general groups, based on what kinds of products you're trying to sell.
It can take some trial and error to decide how to target your audience, but a YouTube advertising agency like WebFX can help you decide on the perfect targeting options for a successful campaign.
3. YouTube advertising with video helps you connect with your audience
Do you feel more connected with a brand after watching a commercial or seeing an insert in your local paper?
Most would say they felt more connected after watching a commercial since they get to see a brand in action. They get to connect with the faces that represent the brand, better understand their attitude as a company, and see how a product or service works.
Not only that, but YouTube video ads allow you to truly connect with your audience by turning the camera on yourself.
Keep in mind, there are a variety of YouTube ad formats to choose from, but when you do it right, you can successfully connect with your audience using each format.
4. YouTube advertising metrics are easy to measure
If you don't measure the success of any marketing campaign, you're wasting your time running it. Without knowing how a campaign performs, you won't have insight into how you could improve.
That said, it's crucial that you analyze your YouTube advertising campaign — and the platform makes it easy to do so.
Just click the "Analytics" tab in your YouTube account!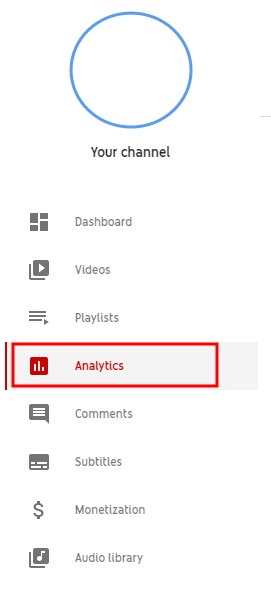 There, you can learn more about your viewers and how each specific video performs.
If you want to track views, costs, and budget details related to your YouTube ads, you'll want to visit your Google Ads account.
5. YouTube advertising provides fast results
Since YouTube has over 2 billion monthly users, it's easy to understand why you'll see such fast results.
Getting your ads in front of more people means you'll get more ad clicks, website traffic, and sales over time.
With the incredible user base that YouTube has developed, it makes for a fantastic advertising platform where you'll see results quickly.
For example, it will take you much longer to see results if you only send emails to 10 subscribers. That means only 10 users see your advertisement. Of course, email subscriber lists typically have far more than 10 subscribers — making email a great marketing strategy.
However, with such a huge pool of users, YouTube guarantees fast results since a large audience means more users interested in your brand.
And speaking of large audiences…
6. YouTube advertising puts you in front of billions
Consider the difference in passing out flyers to passers-by at your local storefront in a small town. You might be lucky to hand out 20 flyers in an afternoon — simply because there aren't a lot of people that pass your store.
YouTube creates an opportunity for small businesses and enterprise businesses alike to reach more interested users than ever before — simply because it offers such a giant user base. (More than 2 billion users, to be exact).
Even if you choose to specifically target an audience, you'll still get your ads in front of more people than you would with other methods — unless you have 2 billion email subscribers or 2 billion followers on Facebook (where you also run ads).
YouTube video ad specs to help you get the most of YouTube advertising
If you want to advertise on YouTube and you want to do so successfully, you'll have to use the correct video ad specs.
If you don't follow YouTube's recommended specifications for your ads, you could end up with:
Grainy ads
Ads that don't fill their container
Ads that decrease user trust
Ad copy that gets cut off
Below, we cover the basic specs of YouTube's most popular ad formats.
YouTube overlay ad specs
*For optional companion display ad, follow display ad specs above
YouTube skippable video ad specs
YouTube non-skippable video ad specs
YouTube bumper ad specs
YouTube sponsored card ad specs
A few YouTube advertising statistics to round out our pitch
If you're still on the fence about the benefits of YouTube advertising, perhaps our YouTube advertising statistics will convince you that it's one of the best ways to market your business online!
Now is the time for YouTube advertising
There are plenty of benefits of YouTube advertising, and if you're ready to jump on board, WebFX can help!
We work with clients in a wide variety of industries to help them reach their marketing goals with our YouTube advertising services.
You already know the benefits of YouTube advertising, but what are the benefits of YouTube advertising with WebFX?
All campaigns are managed through a client's Google Ads account and the client will retain administrator/owner access of all campaigns
Google Analytics integration and goal tracking
Dedicated video ads account representative
Landing page performance testing
Strategic bid management
Advanced keyword research and selection
Call to action (CTA) testing for Lead Campaigns
Setup and management of rule-based bidding
Results analysis and monthly performance reporting
Up to 100 web lead phone calls tracked per month
And so much more
If you're ready to reap the benefits of YouTube advertising, contact WebFX online for a free quote, or give us a call at 888-601-5359!