Imagine getting a visual representation of your sales data and performance metrics. You could track progress toward your goals and revenue targets, identify customer behavioral patterns, and make data-driven decisions.
Well, it's possible with a sales dashboard. You can use it to analyze and interpret your collected data and translate it into actionable insights to expand your business. Visualizing sales data and performance metrics allows you better to understand customer behavior, spot opportunities for improvement, and make calculated business decisions that boost revenue.
Sounds like something your business needs?
Let's explore how we can implement a sales dashboard for your business and start unlocking the full potential of your data.
Here's a summary of the topics we'll discuss:
Don't miss our Marketing Manager Insider emails!
Join 200,000 smart marketers and get the month's hottest marketing news and insights delivered straight to your inbox!
Enter your email below:
Inline Subscription Form – CTA 72
"*" indicates required fields
(Don't worry, we'll never share your information!)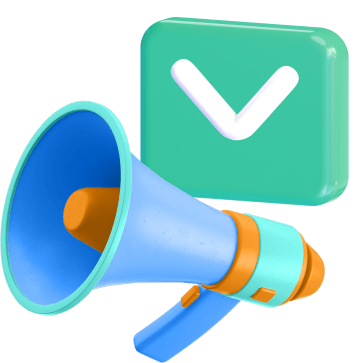 What is a sales dashboard?
A sales dashboard is an interactive data display of key sales metrics and performance indicators that help you track your business's progress toward achieving its sales goals. It's a simple and efficient method of monitoring sales activities, identifying trends, and making data-driven decisions.
Why do I need a sales dashboard for my business?
Have you ever wondered if your sales team is achieving set goals or how you can use customer data to increase sales? If you answered yes, then you need a sales dashboard! It offers real-time insights and analytics to help you boost sales performance and customer engagement with data-driven decisions.
It can aid in the rapid detection of patterns in your sales data, allowing for more accurate forecasting and more precise strategy development. You can keep tabs on income, sales growth, and new client acquisition rates with ease with a sales dashboard.
For instance, if you notice that customer acquisition rates have been declining, you may want to invest more in marketing initiatives or improve your sales team's outreach strategies. Or, if you see that revenue is highest for certain products or services, you can adjust your offerings to cater to those top-performing areas.
This type of dashboard can also help you monitor your sales team's performance and identify top performers or areas where they may need coaching. It can provide real-time updates on sales activity, allowing you to adjust strategies or address any issues quickly. It can be a powerful tool for optimizing your sales operations and driving growth for your business.
What should I look for in a sales dashboard provider?
There are so many sales dashboard providers to choose from nowadays. Nevertheless, it's crucial to pick one that provides a variety of features and analytics to assist you in making wise decisions and enhancing your sales performance.
To help you find your best fit, we've outlined a few factors and functions to consider when in the market for a sales dashboard. These include the following:
Read on to learn more about each!
1. Customization options
The first thing you want to do when looking for a sales dashboard is exploring how much you can customize it with the provider's tools and features. You can customize the dashboard to meet your specific needs for monitoring and analyzing sales data, and its flexibility makes it a valuable asset.
Take the role of sales manager at your company, for example. You would want to customize your team's dashboard to track sales by specific product lines, customer segments, and geographic regions. You'll need to use the flexible reporting features to generate reports that reflect these KPIs in real-time, allowing your sales team to make informed decisions about where to allocate their resources for maximum effect.
A sales dashboard like MarketingCloudFX can be a great solution in your hypothetical case. It offers customizable reports and real-time data visualization, allowing your sales team to track their progress and adjust their strategies accordingly. It also provides lead tracking and attribution features that enable you to identify which marketing channels generate the most revenue for your business.
Personalizing your sales dashboard can help you track and analyze your data appropriately for your business. You should seek out service providers that give you lots of room to tweak things, like movable widgets, editable graphs and charts, and the option to add or remove data sources.
Meet MarketingCloudFX:
One platform tracking countless metrics and driving stellar results.
Learn More About Our Proprietary Software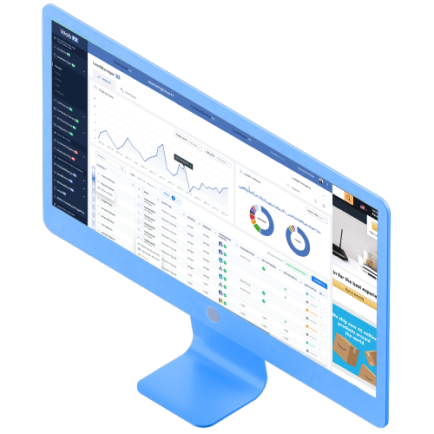 2. Data integration capabilities
You also want to ensure your sales dashboard provider offers data integration capabilities. Your customer relationship management (CRM) program, marketing automation system, and website analytics tool are just a few examples you can integrate and consolidate to give you a complete picture of your sales performance.
Returning to your hypothetical sales manager case — you now want to find a dashboard that gives easy access to sales data in one place and can easily make your data actionable for marketing campaigns through data integration capabilities. This is so you can quickly identify trends and opportunities and use the insights to inform your marketing strategies and drive revenue growth for the company.
Your best bet, in this case, would be utilizing IntegrationsFX in the MarketingCloudFX dashboard. IntegrationsFX allows you to connect all your sales and marketing data sources in one place, providing a comprehensive view of your sales and marketing performance.
With this feature, you can integrate CRM data, audience targeting, and lead quality bidding pipelines to gain insights into your customers' behavior and optimize your marketing strategies accordingly. IntegrationsFX also offers real-time data syncing and customizable reporting options to help you make informed decisions quickly.
You can see trends, make educated judgments, and fine-tune your sales approach with the consolidated database of sales information. You can save time and effort with data integration capabilities by automating the collection and analysis of data from many sources.
3. Analytics functionality
A sales dashboard with analytics capabilities is essential for monitoring and analyzing customer actions, preferences, and purchase history in order to inform sales and marketing strategies and increase revenue.
Take the MarketingCloudFX sales dashboard, for example. It offers AnalyticsFX to track and analyze your website traffic, user behavior, and conversion rates. You can use this feature to monitor key performance indicators (KPIs), track sales trends, and identify areas for improvement in your sales process. You can then use that information to decide where your marketing dollars are best spent.
You want your sales dashboard to have the analytics functionality to identify patterns and trends that can guide your decision-making process and enable you to personalize your marketing efforts to increase customer engagement and loyalty.
Using this function, you can assess the ROI of your advertising and sales initiatives for future improvement.
4. User-friendly interface
The last thing you want is a sales dashboard with a complex and difficult-to-navigate interface that can make leveraging all the features available on a sales dashboard challenging. That's why you must look for providers that offer an intuitive and user-friendly experience to reduce training time and boost adoption rates.
You should therefore look for a service that allows you to personalize your dashboards through drag-and-drop features and provides clear visuals. These functions will enable your team to quickly identify trends and make informed decisions without spending hours navigating a complicated interface.
Giving your team access to these features and a straightforward interface will help them work more effectively together, improve results, and boost your chances of meeting your objectives.
5. Mobile compatibility
In this ever-changing business climate, it's crucial that your team can access data in real time whenever, wherever. So consider choosing a provider that offers mobile compatibility to ensure you can stay connected and informed on the go.
Let's imagine your team is at an important industry conference and needs to quickly pull up data on the latest market trends to inform their conversations with potential partners. With mobile support, they can easily access the dashboard and visualizations from their smartphones, allowing them to make informed decisions on the spot. This can give your team a competitive advantage and improve their ability to close deals and achieve success at the conference.
Having mobile device support is vital to adapting to changing market conditions and satisfying a wide range of customers. It enables employees to access important information and communicate with clients on the go, increasing productivity and efficiency.
How can I use a sales dashboard to boost sales?
With a sales dashboard, you can keep tabs on your revenue as it happens. You can optimize your sales strategy and increase your revenue by clearly viewing your sales metrics.
Here are four ways you can use a sales dashboard to boost sales and revenue:
1. Analyze data from different sources
You can find opportunities to increase sales performance and gain a deeper understanding of customer needs using data. A sales dashboard provides valuable insights by presenting information clearly and concisely, making it easier to identify patterns or trends that can help increase your sales.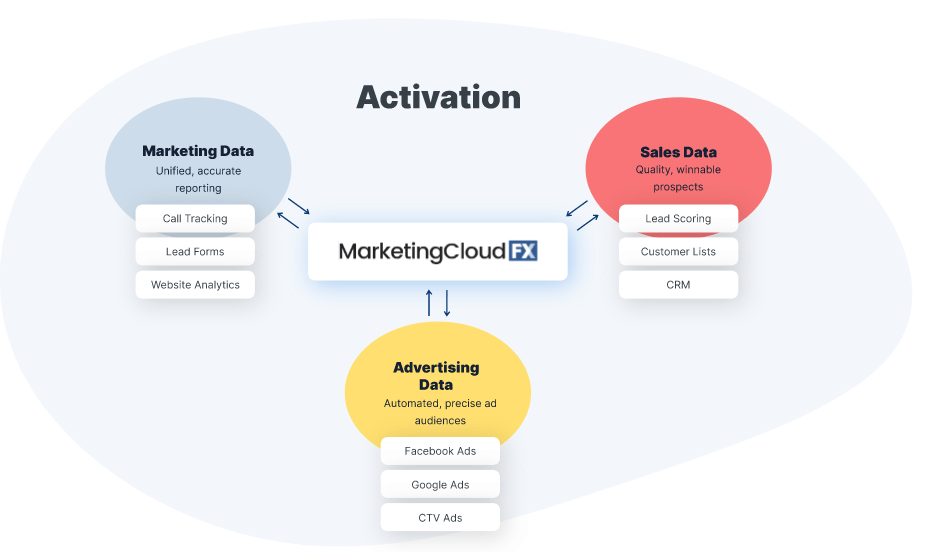 It allows you to analyze information from various sources, including order histories, customer interactions, and market trends. You can inform your sales strategy and adjust it accordingly with this information. A sales dashboard can also help you track progress toward your sales goals and measure the success of your campaigns.
It might help you understand your customers better so you can cater to their needs and ensure their contentment. The success of your company may be fueled by data-driven decisions you can make with the help of a sales dashboard.
2. Track your sales team's performance
The staff's efforts are crucial to the prosperity of the business because they represent the company's most valuable assets. You can use the dashboard to monitor individual sales reps' progress, identify top performers, and pinpoint areas where your team may need additional training or support.
Let's create a hypothetical scenario to break it down. So, you're a tech company's sales manager, and you've just started using a sales dashboard to monitor your team's results. You notice that one of your sales reps — we'll call her Sarah — consistently outperforms the others in closing deals.
Using the dashboard, you analyze Sarah's approach and tactics and find that she has a high success rate when she personalizes her pitch to each customer. Having gained this knowledge, you will be more equipped to coach your staff on how to boost sales for your organization.
A sales dashboard allows you to monitor your team's performance, pinpoint problem areas, and utilize that information to inform choices on how to enhance your sales approach. You can also implement incentive programs to motivate and reward your sales team for their hard work and success.
Measuring the metrics that affect your bottom line.
Are you interested in custom reporting that is specific to your unique business needs? Powered by MarketingCloudFX, WebFX creates custom reports based on the metrics that matter most to your company.
Leads

Transactions

Calls

Revenue
Learn More

3. Identify trends in your sales data
You can utilize a sales dashboard to see which items or services are the most popular, which locations bring in the most money, and which marketing initiatives provide the most leads. You can then fine-tune your sales plan and put in more time and energy where it will provide the most returns.
If you find that a certain product consistently sells well, you can decide to put more effort into advertising and selling that item. Alternatively, if one specific region is underperforming, you can investigate why and adjust your sales approach.
This approach can also help you identify potential opportunities for breaking into new markets or product lines. You can strategically position your company for long-term success by leveraging your sales data.
4. Track your sales pipeline
Let's revisit our hypothetical situation where you're the sales manager for a successful tech startup. So, now you've been analyzing your sales data regularly and noticing a lot of potential for growth in specific markets.
By leveraging this data, you've identified a new product line that would complement your existing offerings and appeal to a broader audience. However, you are aware that your sales pipeline needs improvement, as deals often get stuck at certain stages.
One solution is to use a sales dashboard to monitor the status of open deals and make calculated decisions about how to proceed with them. With the dashboard capabilities, you can be confident in your ability to forecast revenue growth and allocate resources accordingly for long-term success.
By monitoring sales progress at each stage of the pipeline, you can identify bottlenecks and areas where deals are getting stuck. This information can help you take action to move deals forward and increase your conversion rates.
A sales dashboard can help you forecast your sales revenue by providing a clear view of your pipeline and the likelihood of deals closing. You can use this information to make accurate sales projections and plan your resources accordingly.
Data analysis from your pipeline can provide insights into the effectiveness of your sales process and help you make data-driven decisions to improve it.
Time to Level Up Your Sales
Our long list of services helps you grow every aspect of your business with marketing strategies that are proven to increase bottom-line metrics like revenue and conversions.
In the past 5 years, we've managed more than 12.9 MILLION transactions across our client base.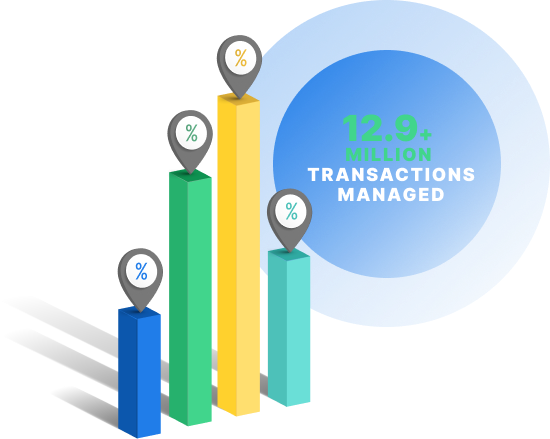 Maximize your sales with the MarketingCloudFX sales dashboard
With MarketingCloudFX, you can say goodbye to scattered sales data and embrace efficiency by utilizing our advanced analytics and lead tracking tools that provide real-time insights into your sales pipeline.
Plus, with access to Nutshell Marketing, you can turn raw data into actionable insights and make informed decisions that drive growth for your business. Nutshell Marketing offers a comprehensive suite of tools that help you automate your marketing campaigns, improve lead generation, and boost customer engagement.
With MarketingCloudFX and Nutshell, you can streamline your sales and marketing processes, maximize your return on investment (ROI), and achieve your business goals faster.
Ready to see a 20% increase in your ROI?
Contact us online or call 888-601-5359 to talk to a strategist about how we can help you implement strategies to boost your ROI.
How is your website's SEO?
Use our free tool to get your score calculated in under 60 seconds.
Get posts by email
Join 200,000 marketing managers and subscribe to Revenue Weekly!
"*" indicates required fields
WebFX Careers
Join our mission to provide industry-leading digital marketing services to businesses around the globe - all while building your personal knowledge and growing as an individual.