What is a QBR? A QBR is a quarterly business review, which is where you meet with clients or company leadership each quarter to discuss your previous successes and future goals.
---
Anytime you work on a project, no matter what it is, it's important to evaluate your progress. You don't want things to crash and burn just because you didn't occasionally take the time to figure out if you were on the right track.
The same is true for business partnerships. As you provide services for your clients, you want to stop every so often and make sure you satisfy their needs. If you don't, you could end up losing clients without even knowing why.
That's why it's important to hold quarterly business reviews, or QBRs. But what is a QBR, and how does it work? Keep reading this QBR guide to find out. Then subscribe to Revenue Weekly, our email newsletter, for more helpful digital marketing tips!
Don't miss our Marketing Manager Insider emails!
Join 200,000 smart marketers and get the month's hottest marketing news and insights delivered straight to your inbox!
Enter your email below:
Inline Subscription Form – CTA 72
"*" indicates required fields
(Don't worry, we'll never share your information!)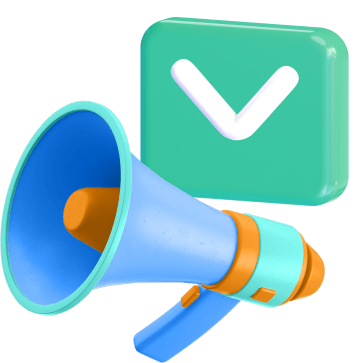 What is a QBR?
QBR stands for quarterly business review. A QBR is a type of meeting you have with a client, or with leadership at your company, once every quarter. In that meeting, you discuss your progress on past and current projects, as well as your goals for the upcoming quarter.
You can also hold annual business reviews. These are similar, with the main difference being that they happen once every year instead of once every quarter.
Do you need to hold quarterly or annual business reviews?
Not every business needs to hold QBRs. For client meetings, QBRs only apply to companies that maintain clients over a long period of time. If your business relies entirely on one-time product sales, QBRs aren't relevant to you. That said, you might still hold QBRs with leadership at your company.
QBRs are also less necessary for services that aren't integral to the client. For instance, if you provide companies with basic office cleaning services, you may not feel that it's necessary to hold QBRs.
QBRs really matter most to companies that offer long-term, integral business services. So, if you provide finance management services, you're handling all your clients' money over a long period of time. That's a pretty important job, so it pays to check in every quarter.
As we've mentioned, you can also use QBRs to update leadership at your company on your latest progress.
How do QBRs benefit you?
There are several ways that QBRs can benefit both you and your clients. Here are some of the main ones to know.
1. QBRs help keep you and your clients in sync
One of the main benefits of QBRs is that they help keep you in sync with your clients. In many cases, businesses and their clients will collaborate on projects — they'll both contribute to the work being done. In those cases, you'll want to make sure you're on the same page.
For example, if you offer graphic design services, you'll want to verify that you and your clients are on the same page in terms of things like design style and your goals for what you want the designs to accomplish.
2. QBRs help you to evaluate your performance
Another advantage of QBRs is that they help you evaluate how well you're doing. You're providing a service to your clients, and they'll want to see clear results of that service. If they have any issues, it's best to find out about them as early as you can, and quarterly reviews are a good way to do that.
You can use QBRs to look at your successes and check if your clients are satisfied with your work.
3. QBRs keep your clients happy and engaged
Finally, checking in with your clients every quarter is a good way to keep them happy and engaged. A lack of communication could cause your clients to feel like they don't really know what you're doing for them, leading them to reconsider your partnership.
By engaging with them via QBRs, though, you get the chance to repeatedly show them how you're benefiting their company. That will help keep them happy with your business and lead them to stick around longer.
What should be on your QBR agenda?
Now that we've established the importance of quarterly and annual business reviews, let's wrap up this QBR guide by talking about what exactly they should look like. Here are four things you should make sure to include in your QBR agenda.
1. Business goals and objectives
One of the most important things to discuss in any QBR is the goals and objectives for the upcoming quarter. Your clients need to feel confident about the direction you plan to go in, and you need to feel sure that you're doing what your clients want.
For that reason, come up with a basic plan of what you want to accomplish together in the near future. To make this work, try to use S.M.A.R.T goals — that is, goals that are specific, measurable, actionable, realistic, and time-based. That will make them easier to accomplish.
2. Past quarter successes and failures
In addition to discussing the future during your quarterly business reviews, it's worth looking into the past. Look at what you've accomplished in the past quarter, as well as what you could have done better. The former will help your clients see how you've benefited them, while the latter will help you come up with goals for the next quarter.
3. Client pain points
One thing you don't want to skip over on your QBR agenda is client pain points. What problems have they been experiencing in the past quarter that you can help with? What frustrations, if any, do they have with the services you've been providing?
By addressing these subjects, you can figure out how to do a better job of serving those clients, ensuring that you keep them satisfied and retain their business longer.
4. KPI identification
Finally, take the time to identify key performance indicators (KPIs) that you and your clients value the most. This is helpful for carrying out your goals. For example, maybe you have a goal to help a client earn more valuable customers. That's good, but how will you measure that?
By deciding which metrics you'll focus on and agreeing on them with your clients, you can ensure a much more efficient process as you work to achieve the upcoming quarter's goals. It will make it easier to measure whether or not you succeed in those goals.
Time to Level Up Your Sales
Our long list of services helps you grow every aspect of your business with marketing strategies that are proven to increase bottom-line metrics like revenue and conversions.
In the past 5 years, we've managed more than 12.9 MILLION transactions across our client base.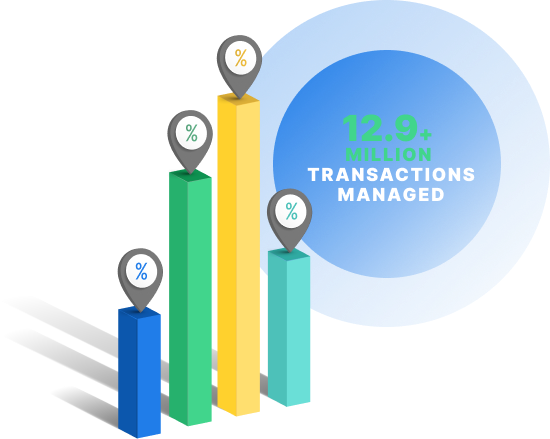 WebFX can help you earn more clients
QBRs are a great way to retain your clients — but first, you have to earn those clients to begin with. That's why you can benefit from partnering with a digital marketing agency like WebFX.
We have over 25 years of experience driving leads and sales for businesses just like yours, and we can't wait to help you. Our digital marketing services can help you earn more customers in less time, vastly increasing your revenue.
To get started with us, just call 888-601-5359 or contact us online today!
How is your website's SEO?
Use our free tool to get your score calculated in under 60 seconds.
Get posts by email
Join 200,000 marketing managers and subscribe to Revenue Weekly!
"*" indicates required fields
WebFX Careers
Join our mission to provide industry-leading digital marketing services to businesses around the globe - all while building your personal knowledge and growing as an individual.