When it comes to digital marketing, businesses use a variety of social media platforms — Facebook, YouTube, Pinterest, and more. But one platform many marketers don't think to use is Discord. Discord is an online chatting platform where users can talk via text, voice, or video. The majority of its users are gamers who use it to chat while gaming together.
But since its conception, Discord's grown beyond gaming and has even become a quality marketing tool. Of course, managing a large Discord server is quite a bit of work to handle on your own, which is why you can benefit from using a good Discord bot.
But what are Discord bots, and which ones should you use?
Learn what Discord bots are and our picks of top Discord bots on our Discord bots list below. Then get even more marketing tips by subscribing to Revenue Weekly from WebFX, the agency with over 25 years of digital marketing experience!
What are Discord bots?
Discord bots are a type of marketing bots (specifically, AI programs) that operate on Discord servers. They can carry out a variety of server management tasks that you would otherwise have to do manually. There are a lot of cool discord bots you can use.
For example, let's say you wanted to improve your server's user experience by greeting every new user that joined. That sounds easy enough on a small scale, but if your server attracts large numbers of people, it can quickly become too much for you.
With the right, good Discord bot, though, you can arrange for the bot to send an automated, customized greeting to each new user that joins.
That way, users feel noticed and appreciated without you having to spend every second of your time on greetings.
Of course, greetings are only one small feature that good Discord bots can handle. Bots are also useful for a variety of other tasks, as we'll soon see.
How can you add bots on Discord?
Adding bots on Discord is a simple process. If you don't know which bot you want to add, you have a few options — you can conduct a search on Discord, run a Google search, or check out an online discord bot list like the one below. Once you've found the best Discord bot, you can click "Add" or "Invite" to add it to the server of your choice.
You can only add bots to servers where you have administrator access. From there, the bot should appear on your server member list. To delete a bot, you can kick or ban it just like you would a troublesome user.
5 best bots for Discord to use on your server
If you're not sure which bots to use, we have a few recommendations to help get you started. Different bots accomplish different tasks, and each bot on this list has a distinct — but equally useful — function. Here are five of the best Discord bots to use on your company server!
1. MEE6
MEE6 is perhaps the most comprehensive Discord bot you can find. It offers a wide variety of features, from playing music to integrating with YouTube. But the primary function of MEE6 — and the one that makes it worth getting — is moderation. When you have large groups of users on a server at once, a few of them will probably be a bit unruly.
Maybe they're using foul language, maybe they're spamming the chat — whatever it is, there are circumstances where users will break the rules of your server. When that happens, having a reliable moderator can be helpful. Rather than manually looking for every troublesome chat message and kicking the user that posted it, you can set up MEE6 to mute, kick, and — if necessary — ban users from your server so you don't have to.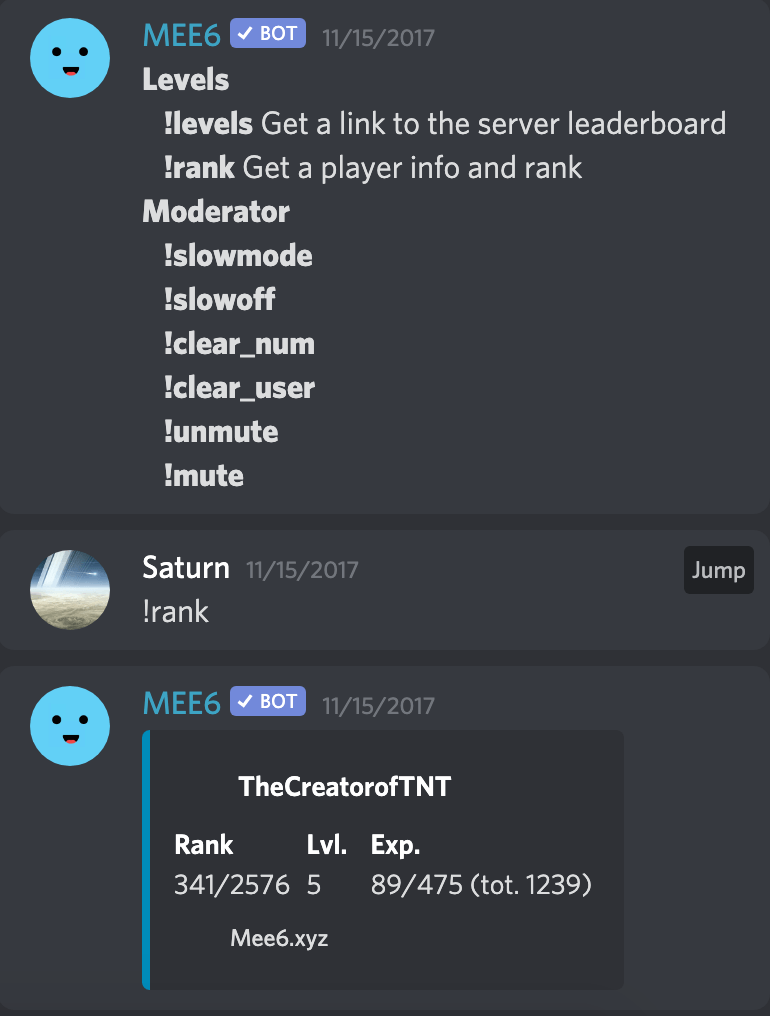 2. Musibeth
Musibeth is most commonly used to play music, but that's not the only use of this cool Discord bot. You can use it to play YouTube videos right on your server, which means you can harness it as a form of content marketing. Maybe you're using your server to provide information on a particular subject and you want to add more context. You could share a YouTube video to provide that context in an engaging way. You could also use Musibeth to help promote your own YouTube channel.
By occasionally sharing one of your videos in Discord, you could spread awareness of your channel, hopefully leading to more engagement from YouTube users. In other words, Musibeth offers similar benefits to embedding YouTube videos in content on your website.
3. Arcane
Arcane exists primarily as a leveling bot. Leveling is a process that rewards users for being active in a particular server. For example, if a user has been active on your server for a long time and consistently engages with you, you could give that user a higher "level" as a reward. Having a higher level on Discord typically brings certain privileges, such as physical prizes, so make sure you're willing to set something like that up before you get Arcane. Once you add the bot, you can set requirements for how users gain XP points and reach certain levels. Arcane also has some basic moderation features like spam prevention, muting, and banning.
4. GiveawayBot
Giveaways and contests are often a fantastic strategy on any social media platform, and Discord is no exception. When you hold giveaways, users will be attracted by the allure of the prizes, and they'll have a higher opinion of you for your generosity. If you're looking to hold giveaways on Discord, GiveawayBot is the perfect bot for you. With GiveawayBot, you can set up contests without putting in any manual effort.
It can save you a multitude of time and effort while simultaneously boosting your brand image.
5. Quillbot
Quillbot is a unique Discord bot, and one particularly useful for digital marketing. If you want to use a quote from someone else, but you can't — or would prefer not to — quote them directly, you can use Quillbot to paraphrase whatever they said. When you paste a line of text into Quillbot, it can rewrite it with a different sentence structure and word choice. That way, you can convey the same information without having to rely on a direct quote. Quillbot can also be useful for helping you vary your sentence structure.
For example, if you write a paragraph in a piece of content that contains several similar-sounding sentences, you can use Quillbot to create some variety.
93% of WebFX customers are extremely satisfied with their digital marketing results.
"Working with WebFX, everything is very organized and strategic. We're only a year into our partnership, and our expectations have definitely been met."

View More Client Testimonials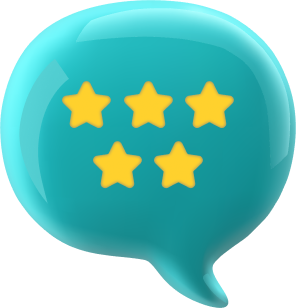 WebFX can help you set up bots on Discord
With your Discord server up and running, you can spend more time optimizing your other social media platforms — and if you need help, WebFX is the agency for you. With over 1,020 client testimonials, we're the social media agency businesses trust to drive results. With our social media services, you'll get help optimizing your social media accounts for everything from posting schedules to paid ads. You'll also receive a dedicated account representative to keep you informed about everything we do for you. To get started with us, just give us a call at 888-601-5359 or contact us online today!
WebFX Careers
Join our mission to provide industry-leading digital marketing services to businesses around the globe - all while building your personal knowledge and growing as an individual.