15 Free Online Portfolio Hosting Sites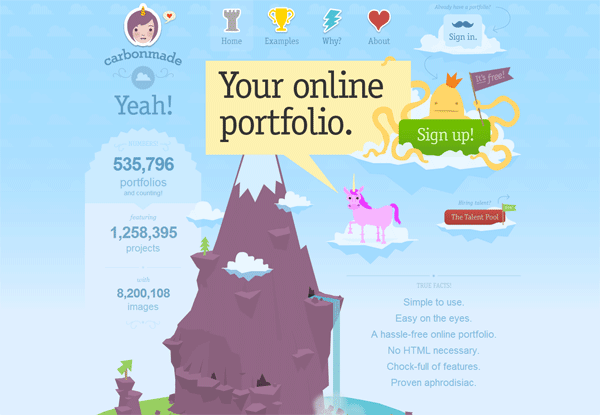 With over 500,000 hosted portfolios and over 8 million pieces of work posted on the site, Carbonmade is a top choice for displaying your work. Besides being free (they do also have paid subscriptions), Carbonmade has a user-friendly interface and doesn't require any coding knowledge. Check out their featured portfolios to see Carbonmade in action.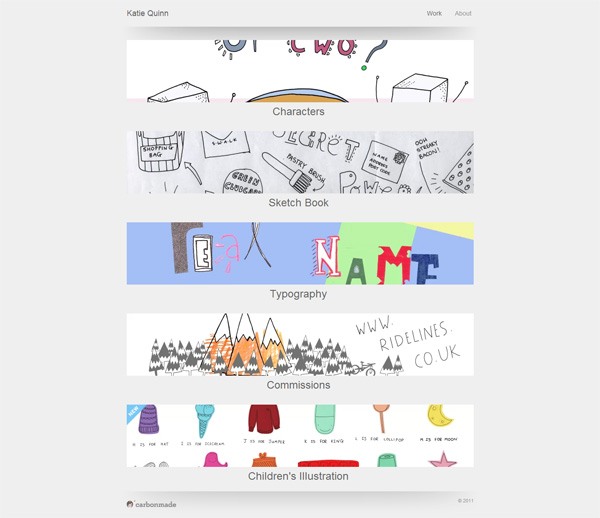 Example portfolio on Carbonmade.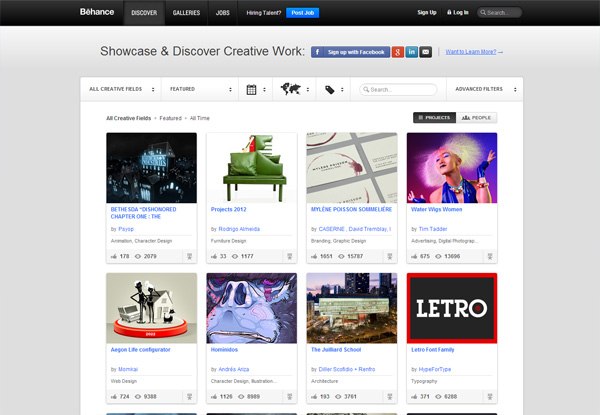 The Behance network is a wonderful place to host your online portfolio. It's also a social network where you can follow and connect with other creatives and employers. Clients can post jobs on the site, so having a Behance portfolio might just help you snag a gig.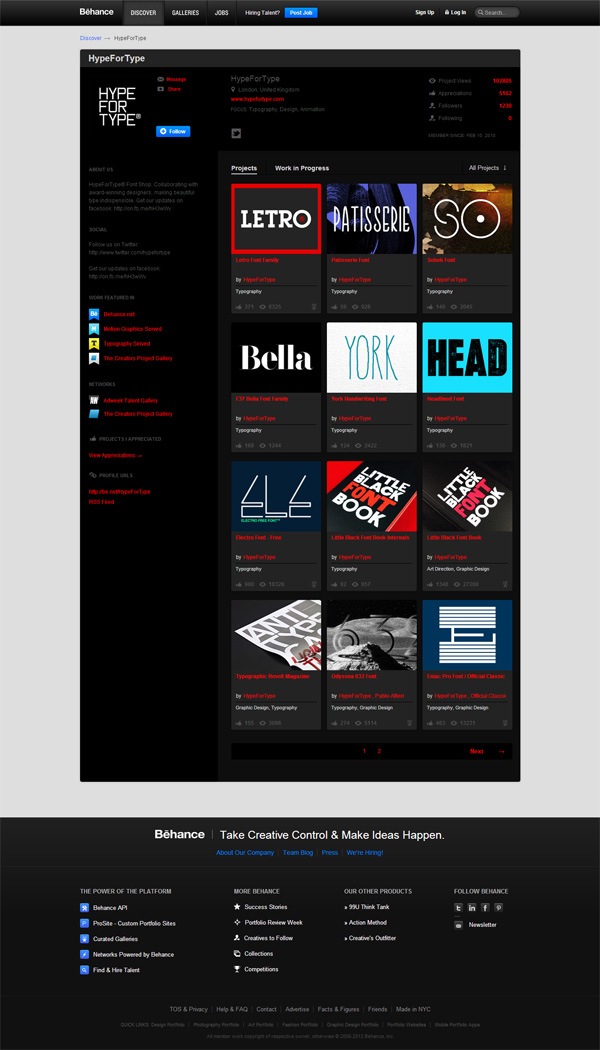 Example portfolio on Behance.
3. Shown'd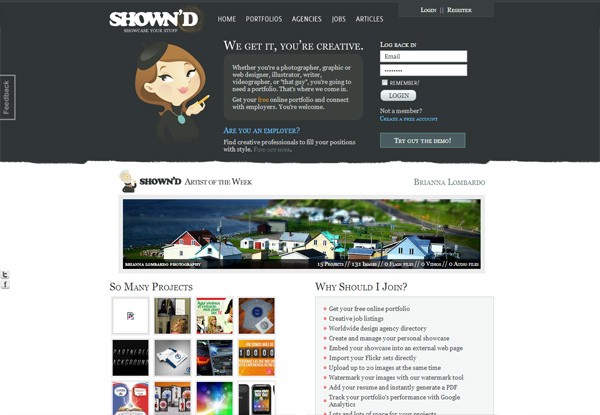 Shown'd is a terrific free online portfolio-hosting site. It gives you loads of features like being able to embed your showcase on external web pages, a watermarking tool for your work, a multi-image upload feature that allows you to upload up to 20 images simultaneously, and more.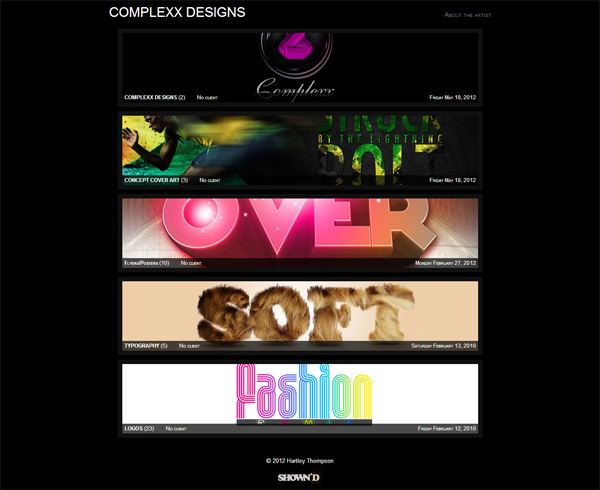 Example portfolio on SHOWN'D.
4. deviantART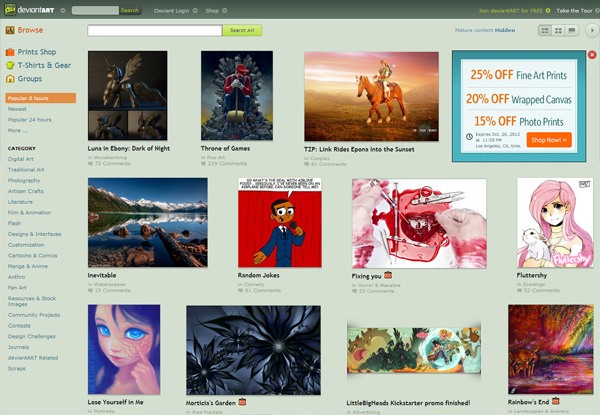 If you haven't heard of deviantART before, you're truly missing out. For the uninitiated, deviantART is a huge online art and design community boasting a membership that's 24-million large. Although not explicitly a portfolio-hosting site, some creatives use their deviantART profile page as their online portfolio.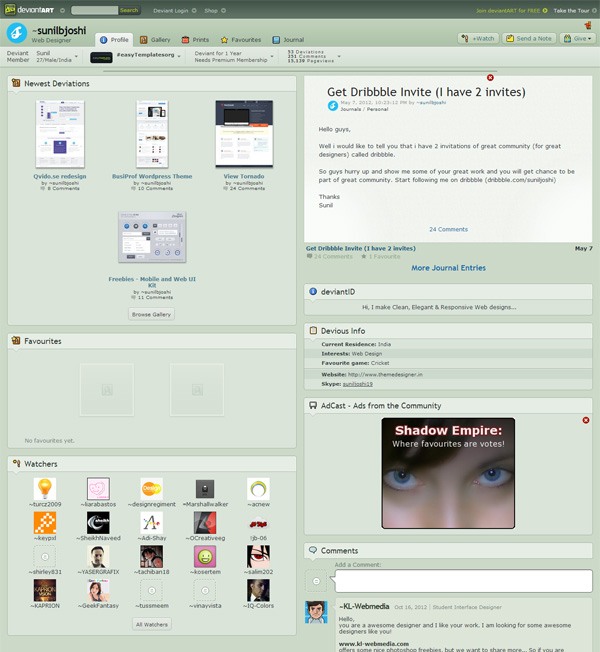 Example portfolio on deviantART.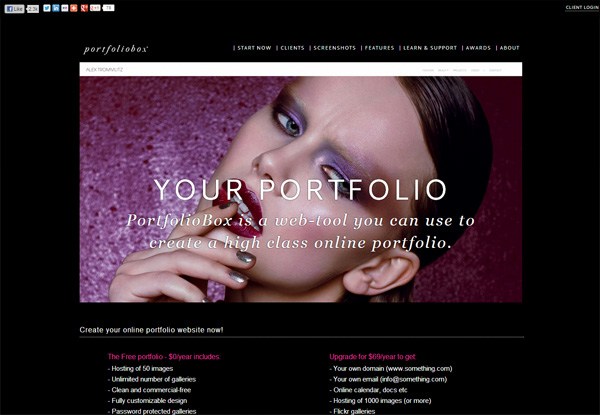 PortfolioBox allows you to create and host online portfolios on their site. A free portfolio on PortfolioBox allows custom designs and won't have ads, but has a limit of 50 images. They have several design templates, and you can even mix-and-match components from several design templates in your portfolio design.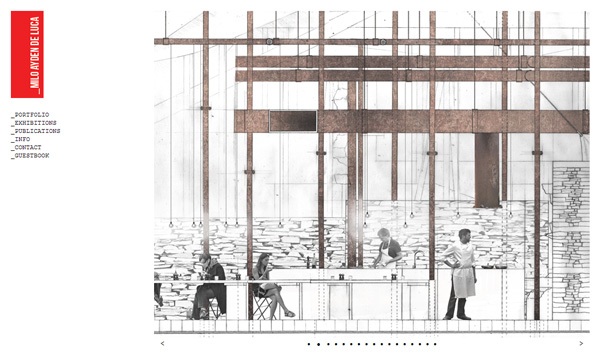 Example portfolio on PortfolioBox.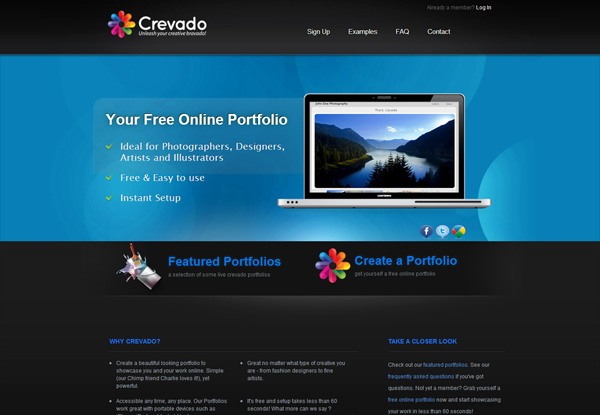 Crevado Portfolio is an online portfolio-hosting site with a free subscription that allows you to host 30 images. A paid subscription (starts at $5) unlocks features such as higher image definition, PayPal integration, and more. View the portfolio examples on their site to see Crevado in action.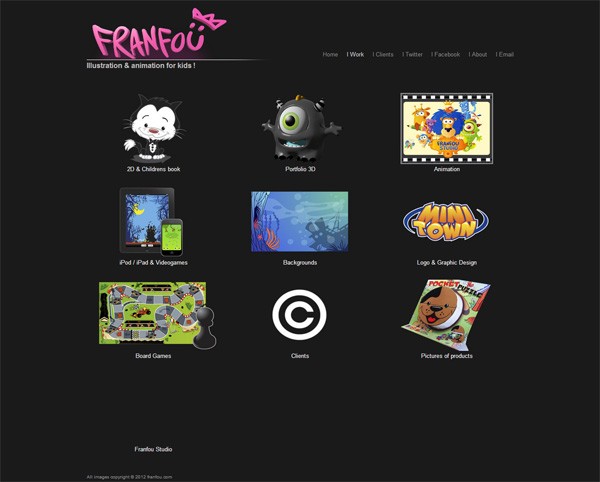 Example portfolio on Crevado.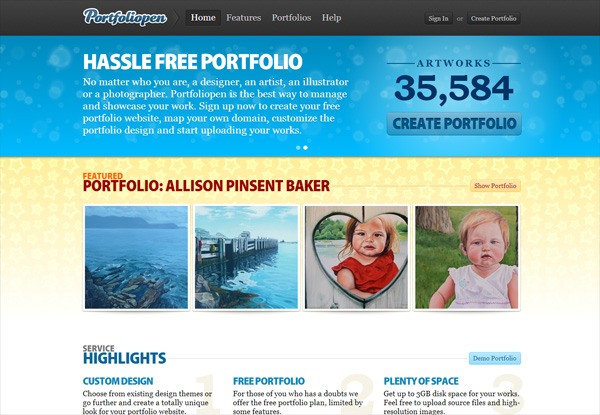 This online portfolio-hosting site has a free version that allows you to have 10 hosted images and 10MB of space. Paid subscriptions start at $4.99 and gives you more disk space, the ability to have a custom domain, no ads on your portfolio, etc.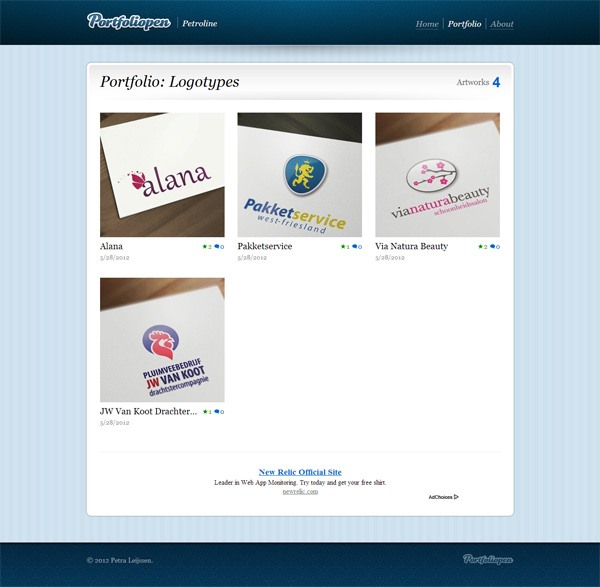 Example portfolio on Portfoliopen.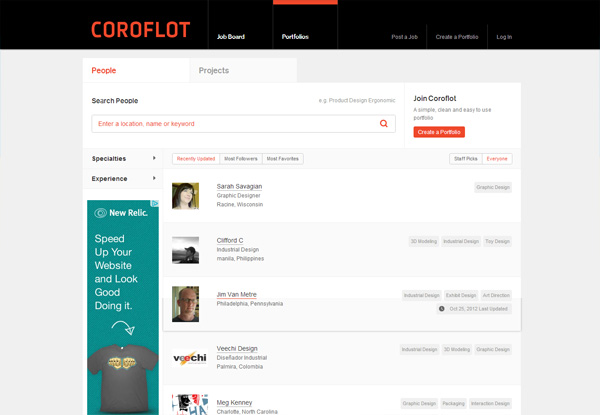 Coroflot is a job network for creative professionals. They also give you the ability to create and host a free portfolio on their site that can be seen by other community members (including potential employers).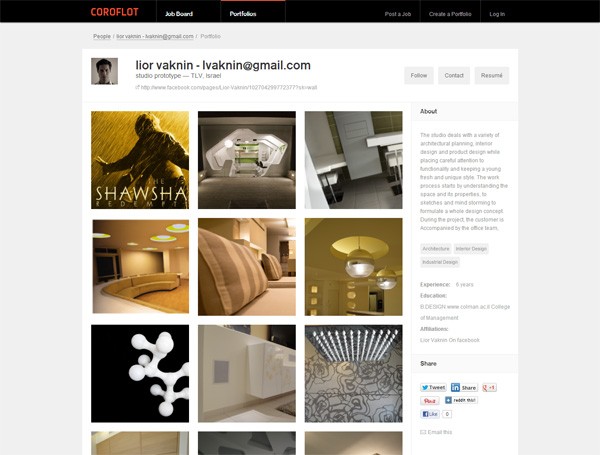 Example portfolio on Coroflot Portfolios.
9. Glossom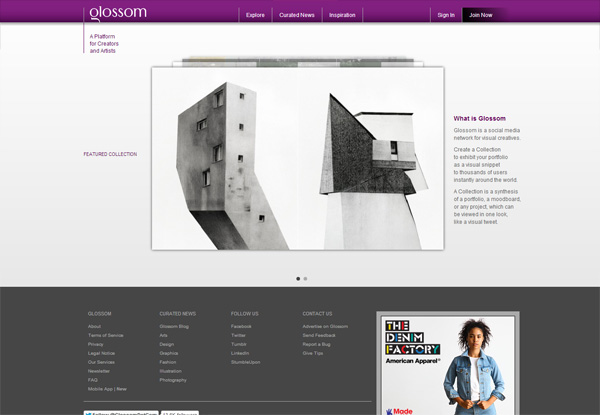 This site is a social media network for creative professionals. On Glossom, you can create Collections, which they explain as "a synthesis of a portfolio, a moodboard, or any project, which can be viewed in one look."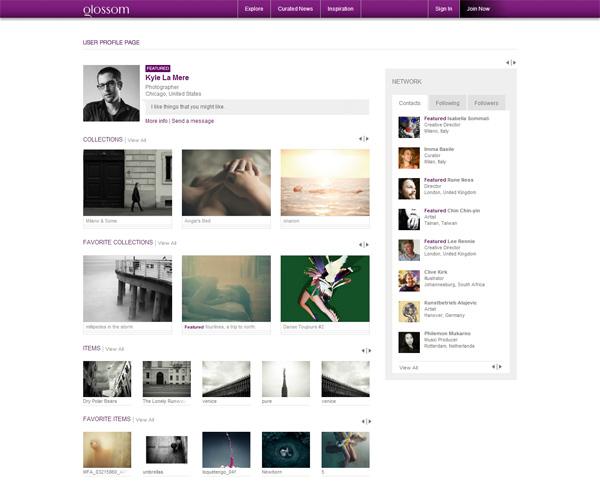 Example portfolio on Glossom.
10. Jobrary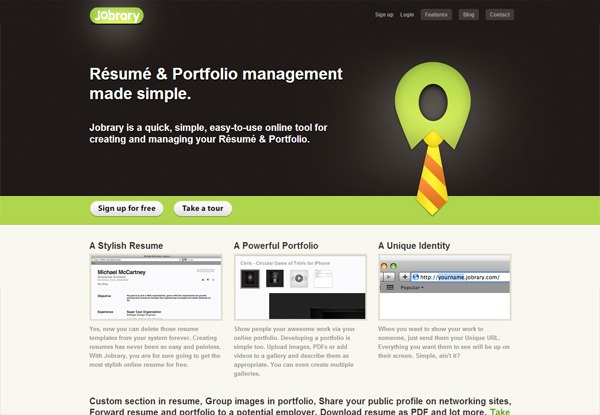 Jobrary, a product of software development firm Techtinium, is both an online resume- and portfolio-hosting site. It's dead simple to use and your work will be presented in a clean and simple-looking slideshow gallery layout.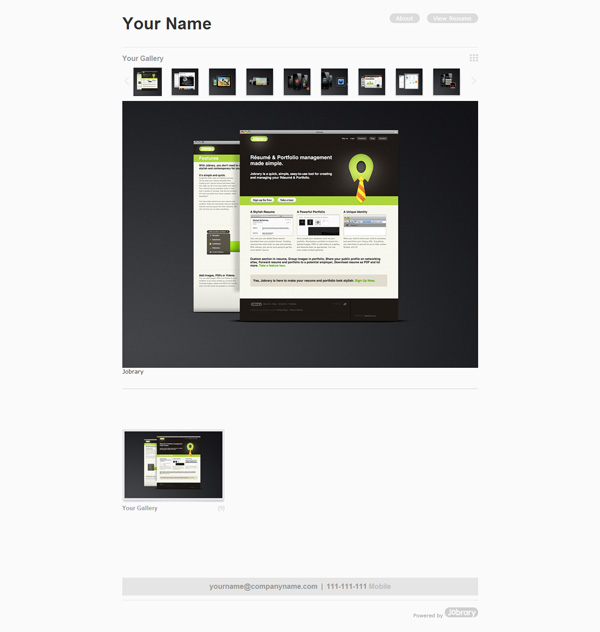 Example portfolio on Jobrary.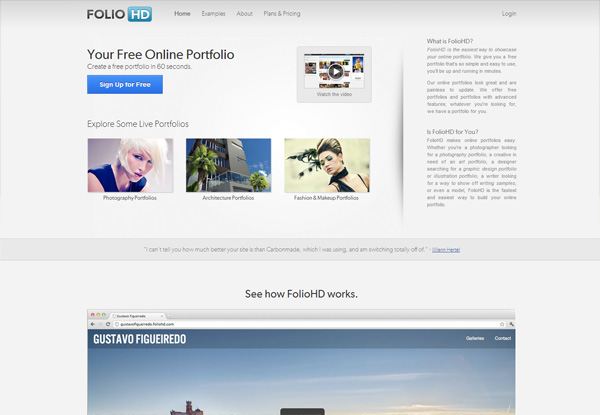 FolioHD is a simple-to-use and free online portfolio-hosting site. The free subscription to FolioHD gives you 36 uploads and basic design customization options (like changing layout, font and colors) while the paid subscription plans that start at $9 a month gives you full-screen themes, a contact form (for potential clients) and more.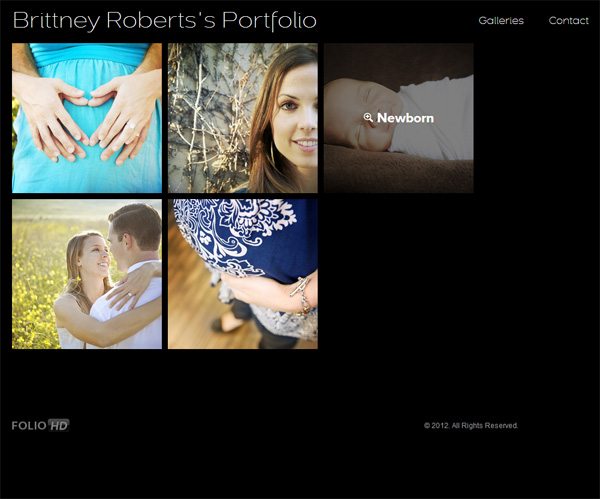 Example portfolio on FolioHD.
12. FigDig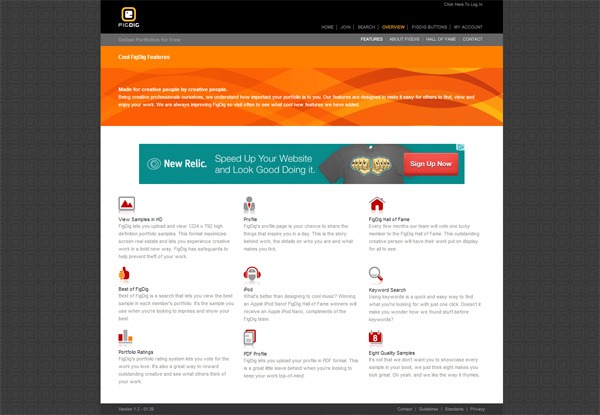 Some free portfolio-hosting sites may compress your images to save some bandwidth and increase web page loading times. With FigDig, you can show off your work in full High-Definition (HD) quality. Aside from it being free to join, at the time of writing, they're even giving away a free Apple Nano that you can potentially win if you sign up.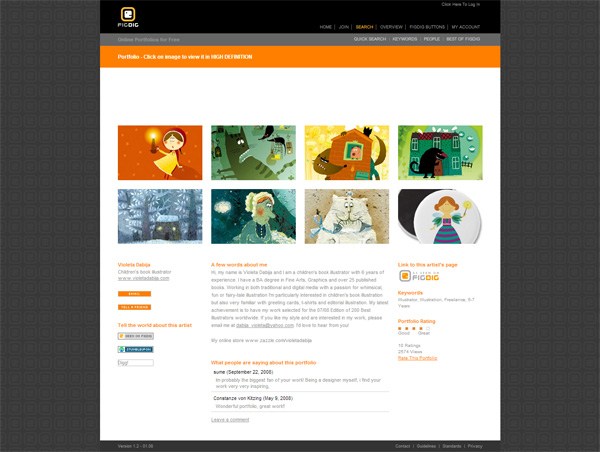 Example portfolio on FigDig.
13. design:related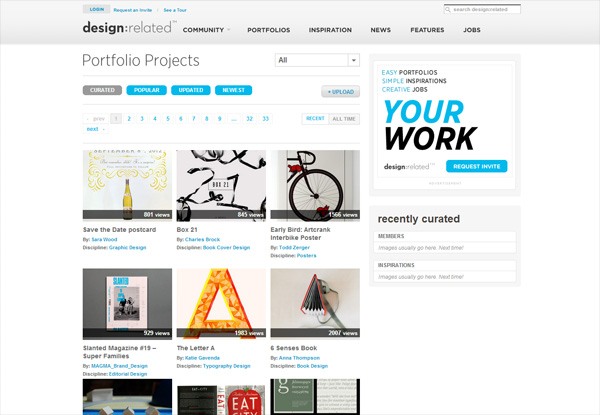 design:related is a community site for creatives from various design and art industries. They can host your portfolio for free, however, at the moment, design:related is invite-only (Request an invite here).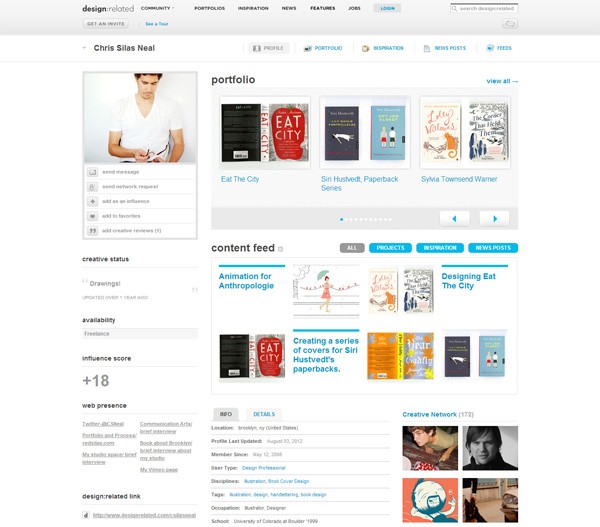 Example portfolio on design:related.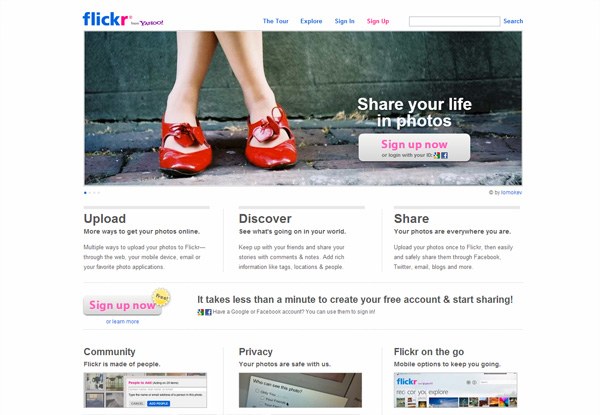 Though Flickr is first and foremost a very popular online photo-sharing site, some creatives, especially photographers and videographers, could potentially use their Flickr profile page as an online portfolio. You could group your work into sets, with headings such as "Web Design", "Mobile App Design" and so on, which gives the added benefit of exposing your work to people searching and exploring Flickr.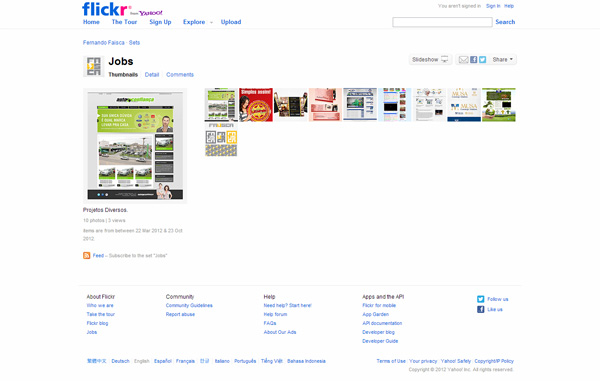 Example portfolio on Flickr.
15. Krop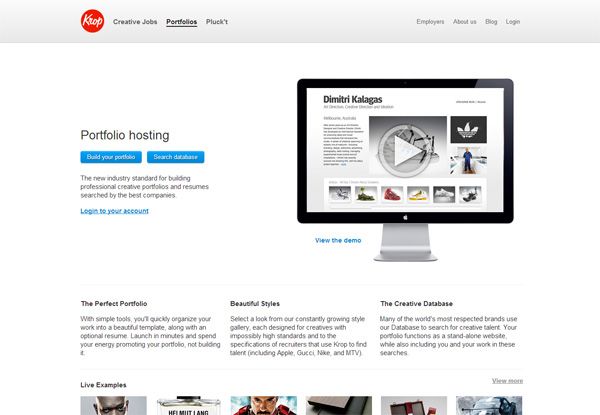 With Krop, you can make an online portfolio that gets included in, what the company calls, their Creative Database–a search tool for employers that allows them to find talent from the site's 50,000+ resumes and portfolios. The free version of Krop only allows you to have 10 images and only comes with one default design theme. The Pro version, at $9.99 a month, gives you unlimited image uploads, the ability to select other design themes, use a custom domain name and more.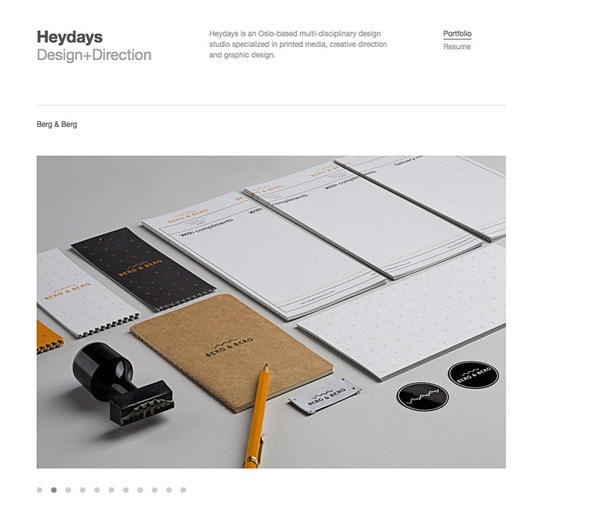 Example portfolio on Krop.
Where do you host your online portfolio? Did we miss any free portfolio hosting sites in this list? Please share your thoughts in the comments below.