The Best Ways to Advertise on YouTube
It's no secret that YouTube is one of the most popular sites online. With over 1.3 billion users, it has become the second most-visited search engine in the world behind Google– making it more than just a great place to watch your favorite video clips. It even has it's own algorithm for ranking videos, just like Google ranks site pages.
YouTube has also become a popular hub for advertising – and not just for enterprise companies.
Plus, if you have a Google Ads account, you can advertise your business on YouTube – making it an easy channel to add to your existing marketing strategy.
If you'd like to speak with a specialist about YouTube ads, give us a call at 888-601-5359! Otherwise, keep reading to learn why advertising on YouTube is beneficial and how you can start using ads on the platform to reach your target audience.
93% of WebFX customers are extremely satisfied with their digital marketing results.
"Working with WebFX, everything is very organized and strategic. We're only a year into our partnership, and our expectations have definitely been met."
View More Client Testimonials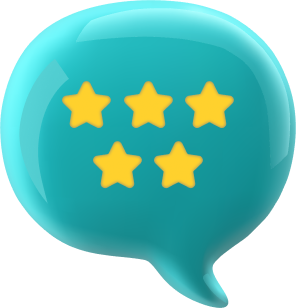 Why is YouTube advertising beneficial?
Ads are designed to get users to visit your website and, in turn, increase revenue and conversions for your company.
Regular pay-per-click (PPC) ads are effective because they allow you to target users that are searching for products and services like yours in search engines. PPC ads are also extremely cost-effective because you only pay for the ad when someone clicks it and visits your website.
Now imagine taking the same basic idea of a PPC ad and moving it from a search engine to YouTube. You can now advertise to an expansive audience using the same basic principles you're already used to with Ads.
Not convinced?
Here are a few YouTube statistics that the benefits of advertising on the platform clear:
Every day, YouTube users watch almost 5 billion videos.
6/10 users prefer online video platforms to live TV.
More than half of YouTube views come from mobile devices.
The number of advertisers running ads on YouTube is up more than 40% year over year.
Statistics courtesy of FortuneLords.
How can your company advertise on YouTube?
To start, if you don't already have a Google Ads account, you'll need to create one. This is where you'll manage your ad spend and see your analytics. Then, make sure your Ads account is linked to your YouTube account.
Next, it's time to create your video ad. You don't need to be a professional to do this. In fact, you can use your smartphone to capture a decent video! Here are some tips from YouTube on how to ensure that you have the right audio, lighting, the whole package for an effective video ad.
Make sure that you have a storyline for your ad. This starts by determining what your goal is. Do you want people to purchase your product or service, visit your website, or sign up for your email campaign? Keep this in mind before you start working out your storyline.
Then, create a storyline that connects with your brand. Try filming in a location that is significant to your company. For example, if you're making a video ad for your brewery, film in front of your hops tanks or in your grain room.
If you want to film somewhere more subtle, choose a professional backdrop like a brick or solid wall, and make sure that your subject is well-lit – preferably with indirect, natural light.
Audio is just as important as setting and lighting. If your subject is inaudible, users won't remember or understand your message. You can avoid this by hooking your subject up to a mic, or using a boom mic on the hot shoe of your camera.
It's also significant to choose a spokesperson who is comfortable in front of the camera, which will help viewers interact and connect with your ad. This is your chance to create a one-on-one commentary with your audience.
Remember: Keep your video short and sweet! YouTube pre-roll ads are limited from as little as 6 seconds to a maximum of 15 seconds. Make sure you're getting your message across in a time-efficient way.
After you finish filming and editing your video, it's time to decide who you want to reach. YouTube's ads allow you to choose exactly who you want to reach, whether you're targeting location, demographics, and interests, or you're targeting based on keywords and search history.
If you're a small local business, and want to keep your customers local as well, you can opt to only show your ad to users that live within your locality. But the options are endless! If you're a small business that wants to advertise around the world, or an enterprise business that wants to advertise locally and around the world, YouTube can do whatever you choose.
YouTube also allows you to decide who you advertise to based on age, gender, parental status, household income, and more.
If your company makes products that target women ages 20-24, for example, you can decide to advertise specifically to those users. If your company makes men's clothing, on the other hand, you could opt to advertise where men will be watching.
Next, you can select your audience based on interests. You can choose from over 100 specific interests to hone in on your most qualified audience. The interest combinations you pick are as unique as your company – which means you can be sure that you're reaching an ultra-specific audience.
Finally, you can place your videos based on search terms. Similar to regular pay-per-click ads, you can place your videos in front of users who are searching for specific things on YouTube. If you're interested in promoting your how-to videos or Q&A videos, you can ensure your answers get placed in front of the right people!
What kinds of ads can you create?
Ad customization doesn't stop at targeting – you can also choose what kind of ads you create.
There are three different options for YouTube ads: TrueView in-stream ads, TrueView discovery ads, and bumpers.
TrueView in-stream ads are the ads that show up on videos before a user watches them. They're the ones that you have the opportunity to skip after so many seconds. These ads help you get your message in front of people who are watching specific videos.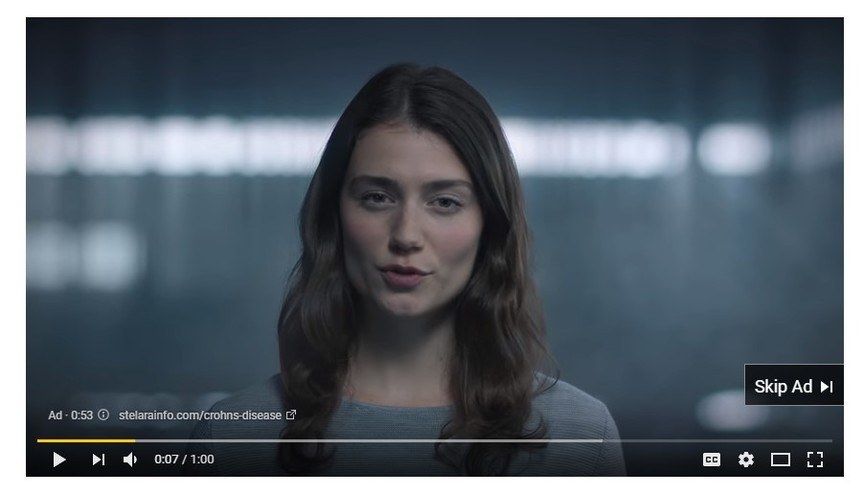 TrueView discover ads appear on the YouTube homepage or after a user performs a search. These ads are great for getting your brand in front of users.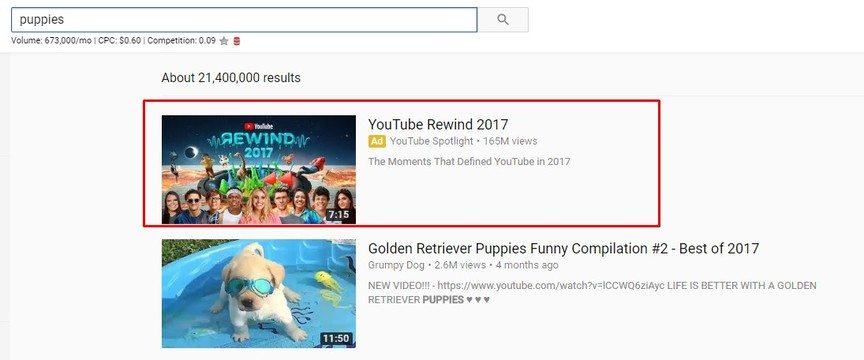 A bumper is only 6 seconds long, and can be effective for grabbing users' attention.
There are three stipulations for when you pay for these ads. You'll only pay if:
A user watches your ad for 30 seconds
A user watches the entirety of your ad
A user clicks on your ad and lands on your website/channel
This, like PPC ads, makes YouTube ads a cost-effective option.
Do you need help with a YouTube advertising campaign?
If you're excited about the returns YouTube advertising could bring your company, WebFX can help. We're a full-service Internet marketing agency in Harrisburg, PA, and we have years of experience creating effective campaigns for our clients.
We offer YouTube ad management services and will help your business create the perfect YouTube ad campaign to reach your target audience. We can help you create a range of ad formats, from YouTube Shorts ads to bumper ads and more.
We have over 1020 testimonials that speak to our hard work and dedication to our clients.
We know that all businesses are different, and our unique campaigns reflect this. You won't get a cookie-cutter solution – you'll get a campaign that's customized for your needs and goals. Your goals are our goals, and we can help you reach them with results-driven digital marketing.
If you're interested in starting a YouTube ad management campaign, speak with a specialist today by calling 888-601-5359, or contact us via our online form!
We can't wait to hear from you!