Social Media

Online Influencers: How to Identify and Work With Your Biggest Brand Ambassadors
Online Influencers: How to Identify and Work With Your Biggest Brand Ambassadors
5 minute read
The WebFX team is made up of more than 450 subject matter experts in digital marketing, SEO, web design and web development, social media, and more. Together, they've helped WebFX's clients earn more than $3 billion in revenue from the web — and that's just in the past five years. @webfx
Social media has altered the way companies do business today. All departments, from sales to marketing to customer service, must consider how to implement social media into heir business plans. Businesses, regardless of size or type, cannot ignore the presence of social media, as social networks serve are the go-to place for conversation through comments, praise, reviews, complaints, questions, etc. Word of mouth is one of the most trusted methods of advertisement, making it an extremely powerful business technique when handled strategically. When in the market for a new products or services, consumers turn to social media to help decide what purchase to make, relying on the opinions and recommendations of their friends or followers. They trust the words of like-minded consumers left on review-based sites such as Yelp or customer reviews on sites like Amazon.
Would you dine at a restaurant or purchase a product that has received negative reviews from friends or other online consumers? The bottom line is the opinion from a trusted source has a major impact on a consumer's purchase decision. As a result, brands and businesses should seek out these online influencers – social network users whose opinions the public trusts when it comes to the use and review of products and services. Social media allows for the unique opportunity to reach out to these influencers and develop a relationship with them so they can also serve as top tier brand ambassadors.
Influencers come in all forms – from celebrities to trusted reviewers to the girl next door. So how do you identify these influencers? With so many people tweeting and commenting at any given moment, combing to the vast social web is daunting and time-consuming. Luckily, the surge of social media provided a need for the development of social media tools such as Viralheat and Sprout Social. The best of breed tools allow users to identify the two types of online influencers – top influencers by impact (those with the highest following) and top influencers by volume (those who mention your brand or product the most frequently) – and reach out to them all from within their dashboard. So now that you've identified your top influencers, how can you get them involved? How do you turn an influencer into a brand ambassador?
Let's take a look at the benefits of online influencers.
Reach a larger audience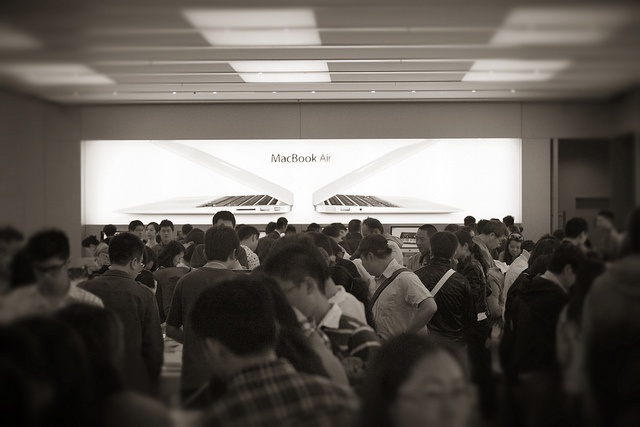 The most influential people on social media networks have an impressive following, often in the hundreds of thousands. That's a lot of eyes that can potentially see a positive review or recommendation for your brand or business. When you reach out to your brand's top influencers by impact, you give the highest potential to reach an extremely large audience that you might not normally reach. Regardless of the type of product or service your business offers, you can connect with these influencers and offer samples, trials, or discounts for them to review and share their honest opinion online.
Their friends and followers are then more likely to try or even consider the product because someone they trust recommends it. Many top influencers already have an emotional or personal connection with thousands of people online. Instead of trying to come up with ways to create that connection with your brand, help empower your leading brand advocates to do the work for you.
Even the biggest companies use their influenceres to grow their reach. Microsoft, for example, has been working with popular YouTube personalities to talk about the Xbox One on their videos.
Reward loyal customers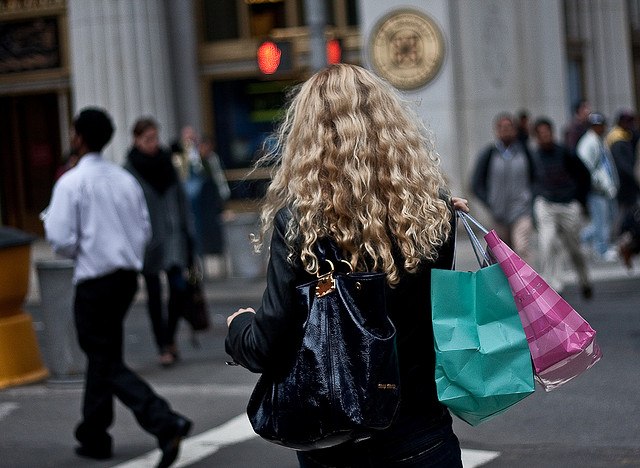 Happy customers are likely to become repeat customers. Repeat customers often become loyal customers. Loyal customers become lifelong customers and champions of the brand. These aren't just cliches. The White House Office of Consumer Affairs reports that happy customers who get their issue resolved tell about 4-6 people about their experience.
Research firm McKinsey reports that ecommerce spending for new customers is on average $24.50, compared to $52.50 for repeat customers. Loyal customers are your biggest asset as a brand. When you identify your top customers, you find the users who already regularly talk about your brand with their online audiences. Reaching out to these users is beneficial because showing already loyal customers that you appreciate them will only increase their love for your brand.
Brands with a strong penchant to customer service can improve customer experience with a little customer acknowledgement – offer a free product or discount for being loyal customers or express gratitude through kind words or thanks. A little act will go a long way as these users continue to sing you praises. Bloomingdale's has one of the top loyalty programs if you are looking for a little inspiration.
Promote a new product
Promoting a new product is never an easy task and it is especially challenging when promoting something with little brand recognition. A major challenge to promotion is finding people to use the product who can make an impact in spreading the word. Reaching out to both volume and impact influencers is a beneficial route for new products as users who have mentioned a brand in the past are more inclined and willing to try a new product offer.
Do your research on what your influencers do for a living. Influencers who mention products are often bloggers who review products – these reviewers have a large and highly impressionable audience. A glowing review of a new product from a trusted source will result in many others following suit. Consumers rely heavily on the reviews and opinions of like-minded consumers and individuals they trust. This is the key reason businesses should take the time identify and create relationships with their online influencers. Social media has bridged the gap between consumer and company, allowing for these types of relationships to develop into beneficial and strategic business techniques.
The WebFX team is made up of more than 450 subject matter experts in digital marketing, SEO, web design and web development, social media, and more. Together, they've helped WebFX's clients earn more than $3 billion in revenue from the web — and that's just in the past five years.

@webfx

WebFX provides digital marketing solutions with expert marketers, designers, and developers to increase visibility, conversions, and revenue.

Learn more
Twitter and Facebook Status Generator
Finding engaging social media content for your business can be difficult. Use our tool to quickly find ideas and post directly to your page.
Give Me an Idea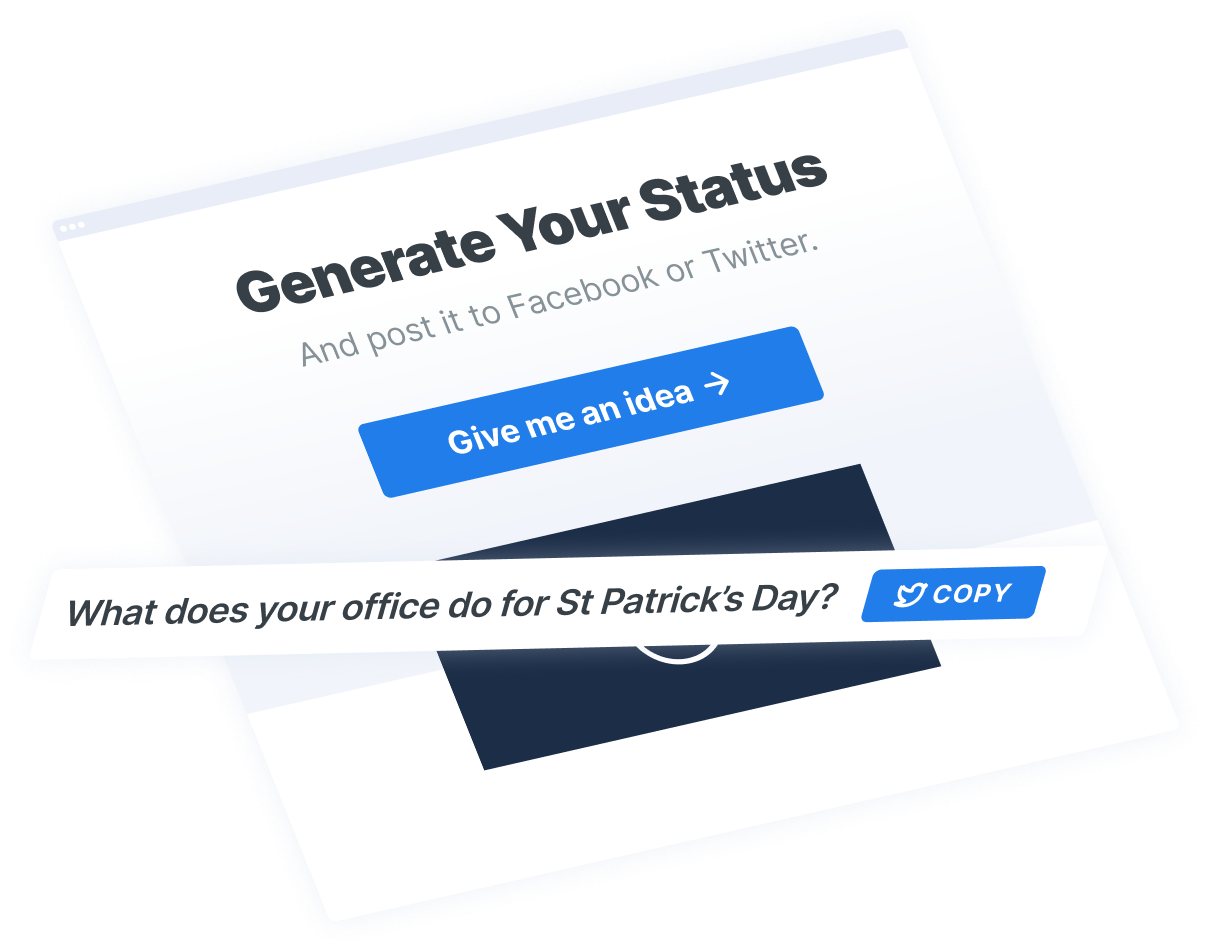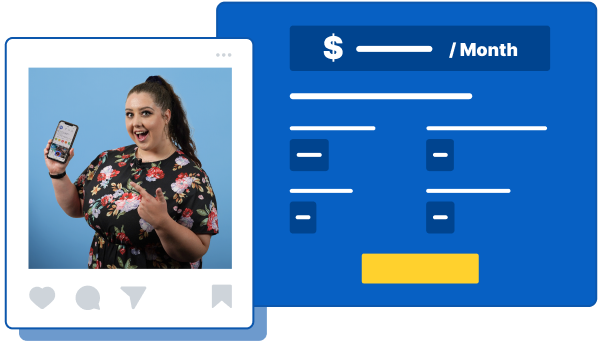 Twitter and Facebook Status Generator
Finding engaging social media content for your business can be difficult. Use our tool to quickly find ideas and post directly to your page.
Give Me an Idea