Web Design

10 Unusual Places to Get Design Inspiration
10 Unusual Places to Get Design Inspiration
23 minute read

President of WebFX. Bill has over 25 years of experience in the Internet marketing industry specializing in SEO, UX, information architecture, marketing automation and more. William's background in scientific computing and education from Shippensburg and MIT provided the foundation for MarketingCloudFX and other key research and development projects at WebFX.
Inspiration isn't something that just pops into a designer's head. Most of the time, we must make an active approach to discover it. This obviously isn't a new concept, and there are thousands of inspiration websites from CSS galleries to showcase blog posts.
These are way overused, though; in order to create a truly successful design, one must find inspiration elsewhere.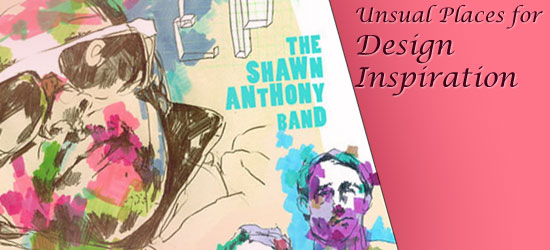 Design clearly isn't new, and before we got into the habit of spending hours in front of a computer screen, the word's greatest artists found inspiration from an offline world. To create extraordinary design, search in new places besides CSS galleries and showcases. Here are ten unusual places to get started, where one can look to find truly unique inspiration.
1. Different Eras
Each era in time presents a different culture, lifestyle, and a different style of art. Why must that be buried in time? Think of a time in the past — or if you're feeling really creative — a time in the future.
Think about the buildings, people, art, culture, events, and even the emotions that run through that era.
Art Throughout the Eras
For a relatively recent example: imagine post World War II. It is a well known time for reawakening, rejoicing, and individualism. At this time, abstract art came about in great numbers.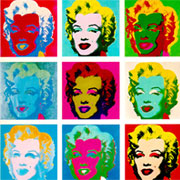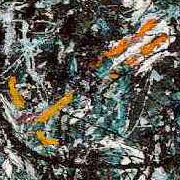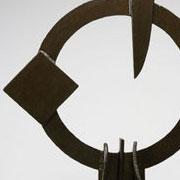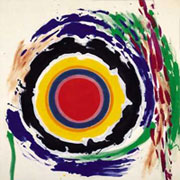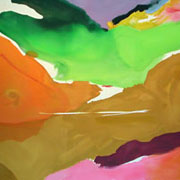 A look at past (or future) art can inspire one to think differently, and perhaps help to not follow the flow of today's artists.
A Look at Everything Else
Let's think beyond the art, though, for more inspiration. Again, following our post World War II example, look at some of the people, objects, and culture that came about.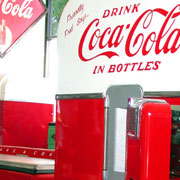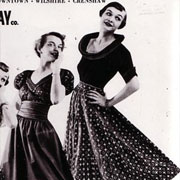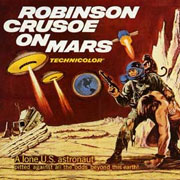 From poster to product design, this era presented more than the recent political happenings.
There's a lot more to this era, and any era for that matter, than in the images shown above. Focusing on bringing that era to life on the web can make a great design.
Showcase of Era-Inspired Web Design
Just to take a look at how researching another era can relate to design, here are some great examples of time-inspired websites.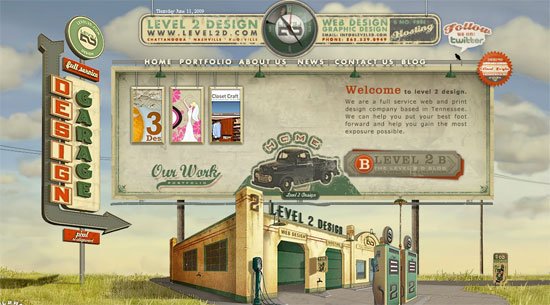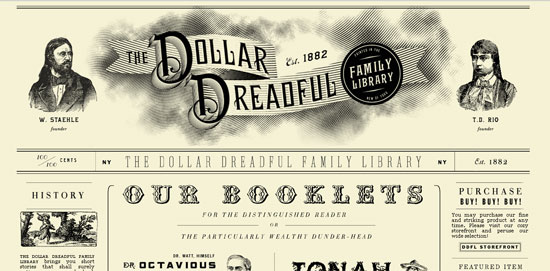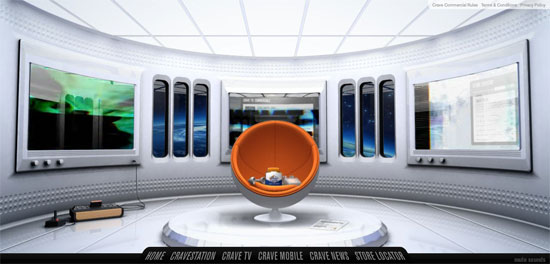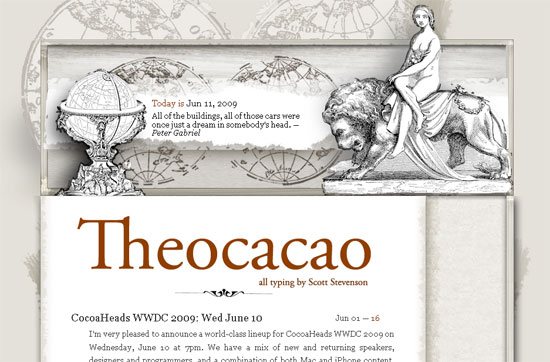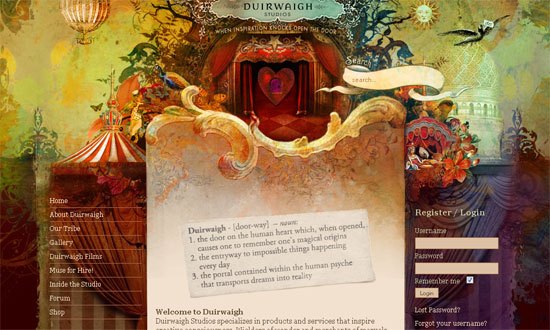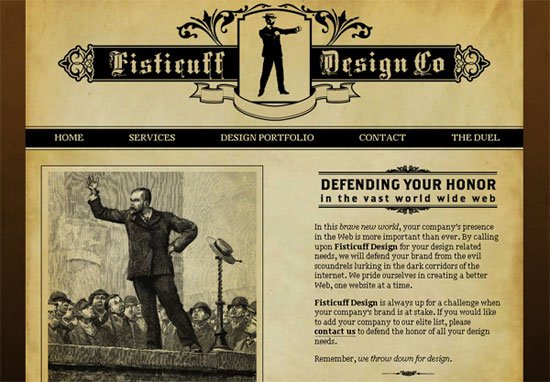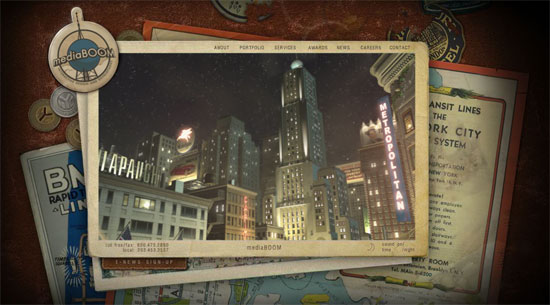 There's really not a lot of variety in era-inspired web design; Many of them are retro, 50's and 60's style.
However, that's all the more reason designers should look into it. It'd be interesting to see what designer's could come up with if they started thinking more about different times throughout history.
2. Nature
It's been said a thousand times, but it's going to be said once more — nature is a great source for design inspiration. However, many designers don't know how to look at nature in order to draw the inspiration out. Below are two techniques to looking at nature differently.
Of course, there are many more, and many are specific to individual designers. Learn from the two below, and try to create your own technique for finding inspiration in nature.
A Different Perspective
A person can walk outside and see nature everyday. It's pretty outside, but really — no big deal.
Putting nature into a different perspective, though, can make things interesting. A good designer knows how to make the viewer focus on a certain point, or feel a certain way. As one can see from below, simply putting nature into new perspective can make a viewer look at and appreciate nature in a more meaningful way.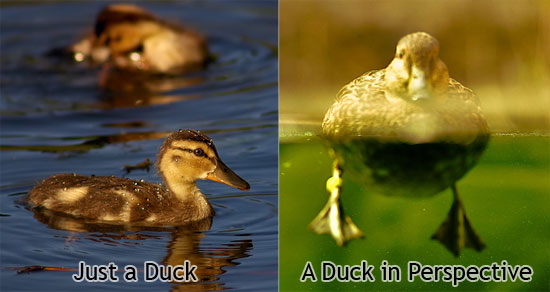 Photo credit to marikp1018-analogue and Fort Photo on Flickr. The perspective photo on the right is no longer the 'everyday' photo of a swimming duck. This can go beyond perspective photography. Think of it as a thought process, and start trying to view nature in a new way.
Change your perspective to create original and interesting design.
Looking Close
Nick La from Web Designer Wall is a well-known and incredibly talented web/graphic designer. He is one to often say that nature is his biggest inspiration. In his post, Design Process of the Phoenix, he shares insight on how he achieves unique and beautiful design from the same elements in nature that others don't give a second glance.



Nick's trick is to look at a certain element in nature, and view it close up. He'll look at the texture, color, shape and variation, and then put it into design perspective. He shares more of his insight in his post, Finding Inspiration.
Showcase of Nature in Web Design
The small showcase below shows how nature can inspire design. Note that all of them are in some sort of unique perspective, making them interesting designs.
3. The City
Quite the opposite of nature is city life. Large cities have so much variety, color, personality, and action that it's hard to ignore it as a source for inspiration. If one is from a larger city, it may be difficult to view it in such a way.
Take a closer look though, and recognize buildings, art, and culture.
City Art
Take a walk downtown. Large scultpures like these are used throughout cities to promote artistic creativity, and can even be an effective marketing strategy when placed in front of company buildings.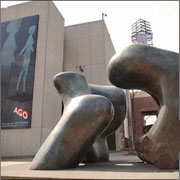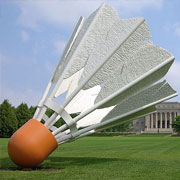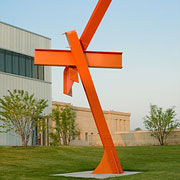 These sculptures can range from abstract forms, to out of place elements, to representing a piece of the city's history and culture.
Don't copy, of course, but this is quite an interesting form of art to admire and draw inspiration from.
Architecture
The coolest buildings always seem to be from large cities. Passing by we may notice and recognize their beauty, but how often does one take that beauty and turn it into design?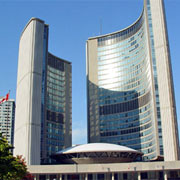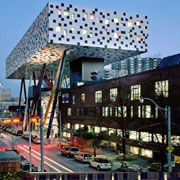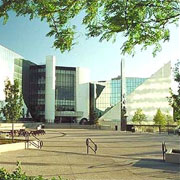 Whether a building is interesting because it's incredibly tall, oddly unique, or beautifully historic, each building in a city can tell an inspirational story.
Study the lines, textures, and shapes used in intriguing city architecture for your own creative outlet.
Billboards
There's an awe-factor to city billboards. The lights, size, and mere creativity of advertisement in bigger cities can be very inspirational.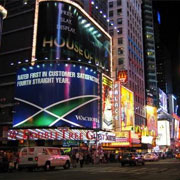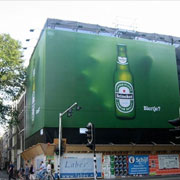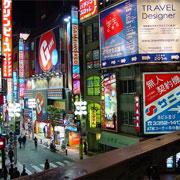 Take a walk down a major shopping district and study the billboards as an art form.
View them during the day and at night for two different perspectives.
4. The Mall
Everything that can be sold in a mall is designed in some way. Clothing, jewelry, toys, and even food. Walk into a clothing store and find shapes and patterns.
Walk into a toy store and notice colors, shapes, and themes. Even a food market uses ineresting design to make the food look delectible — both with the advertising, and the food product itself.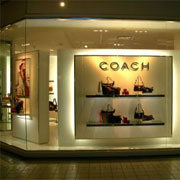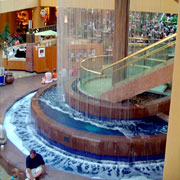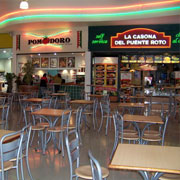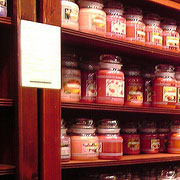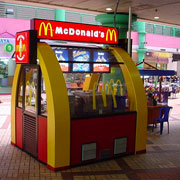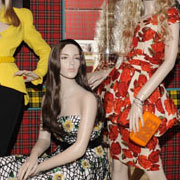 In addition, take in the people, sound, and experience as a whole into inspiration perspective.
Anything from a kiosk to a central fountain may be enough to inspire design.
5. The Library
For a quieter creative outlet, go to your local library. A place with colors, interesting shapes, and patterns are what most think of when looking for inspiration. However, we often underestimate our own imagination.
Go to the library, find an article, book, or journal, and let your mind do the rest.
Children's Book Illustrations
As a good example of where to start, think of a illustrator's job for a children's book. They must read a children's book, and fill in the visual aspect with their own creativity.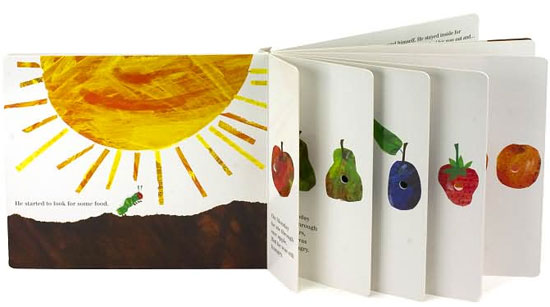 Go into the children's section and pick out a few favorites.
Better yet, find books you enjoyed as a child yourself; Sometimes memory can spark bigger inspiration. From illustrator style to special effects, like the hole cutouts in the book above, children's books are meant to inspire.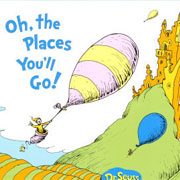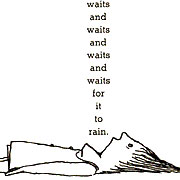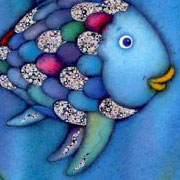 The really cool thing about using books as inspiration is that they contain strategically placed text when used with illustration. This can easily be compared to web design, and may initiate some ideas about content placement and typography.
One's Own Imagination
Another way of using a library for inspiration is to pick up a book, article, or journal without images.
It can be fiction or not; a story or a study. Draw out a descriptive paragraph, the emotion felt, or your reaction of the reading to create a design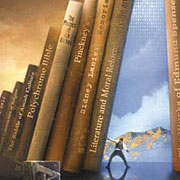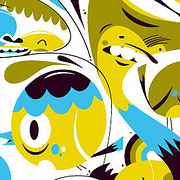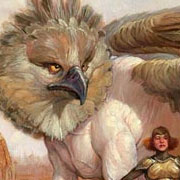 Even without actually seeing anything besides letters and words, books can put ideas in your head, whether it be of the story itself or of a random thought triggered by the text.
6. Magazines
Similar to books, magazines have images and stategically placed content that can inspire. Magazines, though, can be much more closely related to the web in terms of design. While a book can spark creativity for a sketch, a magazine can spark inspiration for typography, images, and layout. Not to mention, if you run a blog, inspiration for titles and content ideas.
Page Design
Magazine pages aren't limited to CSS like web pages are.
Many times a web designer will go with a layout structure they're used to, but the freedom of magazine layouts remind us that we can still changed up the layout structure, while keeping readability.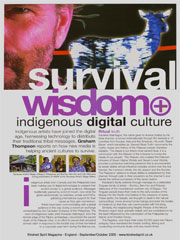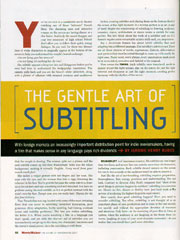 Ad or Graphic Design
Similar design principles are used in magazine design as online. If a graphic catches your eye, stop and analyze it.
Is it the color? The creativity? The layout?
Truly analyzing what makes the most attractive designs so unique, can help us further our own talents.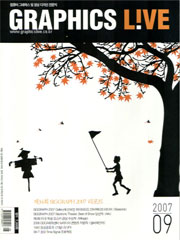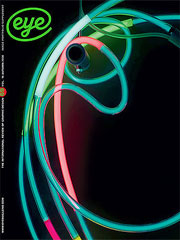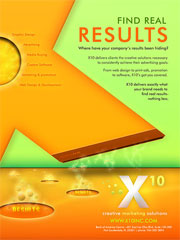 Typography
An added benefit of magazines that other forms of inspiration don't have, is great typography examples. Because typography is so important in web design, and typography-based design is also growing in popularity, we designers can use all the examples and inspiration we can get in this form.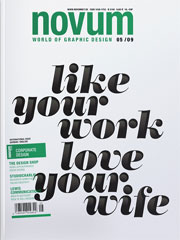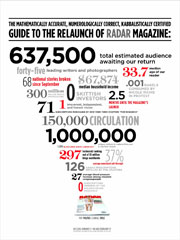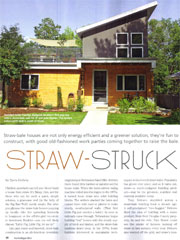 Design Magazines
Let's not rule out design magazines themselves. While design magazines don't seem to be an 'unusual' place to get inspiration, they're inspiration nonetheless.
Sometimes looking through a printed magazine, away from your computer screen, can be more beneficial.
7. Business Cards
Business cards are getting a lot of attention in the online design world recently. What better time to take them in for inspiration? Even if you're not at a stage where you need personal business cards, they're starting to become a unique form of inspiration.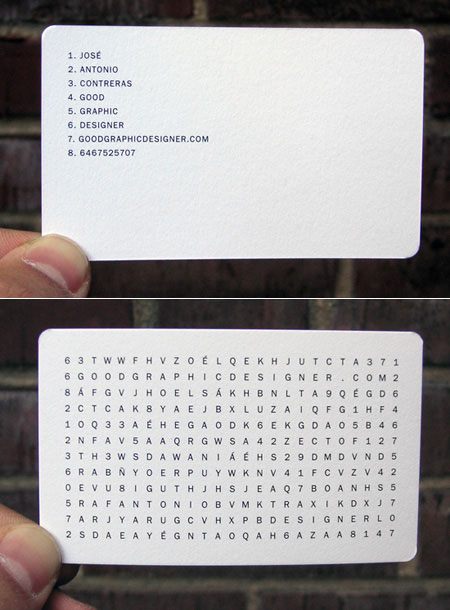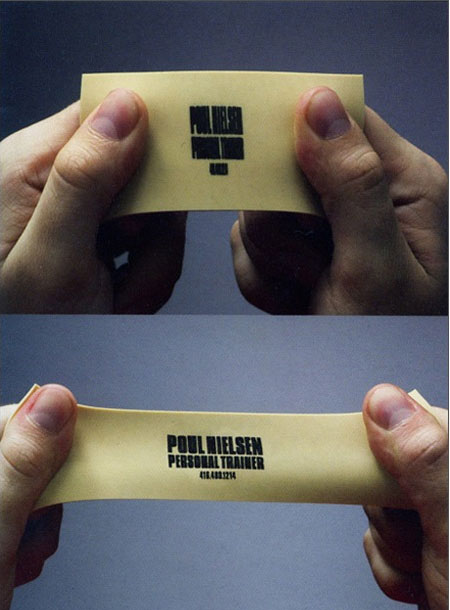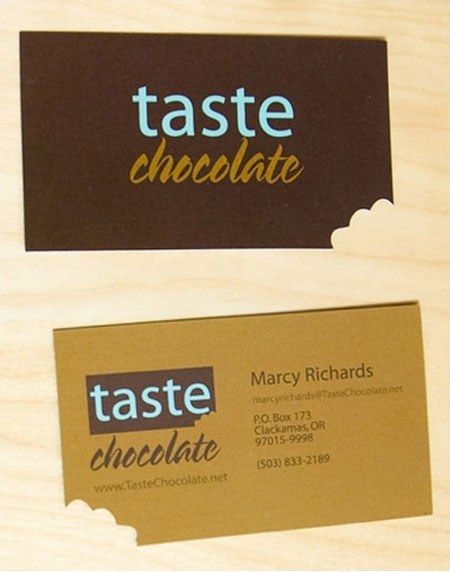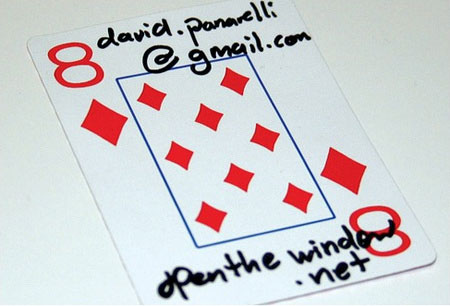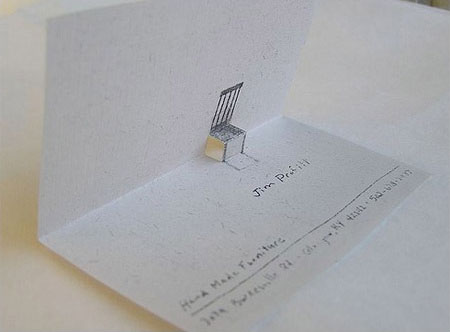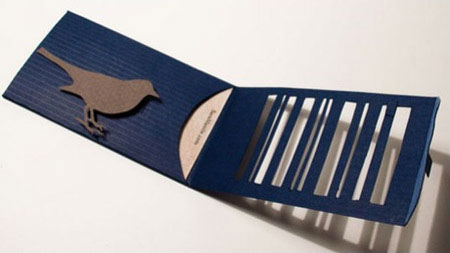 Many creative business cards are becoming more than a small piece of paper. Use this knowledge to up your own level of design.
8. Music & Album Covers
Album covers are the ultimate of creative and original art. They can represent different eras, different style, and portray emotion. Take a look at the album covers of the music you like yourself.
It may very well represent your own design style.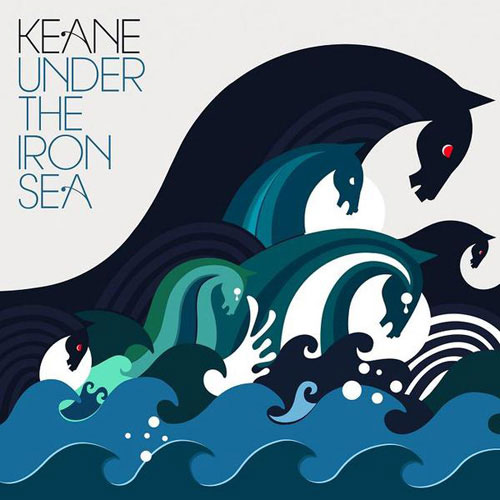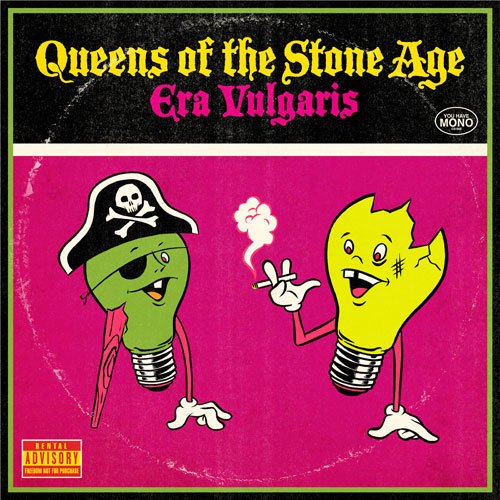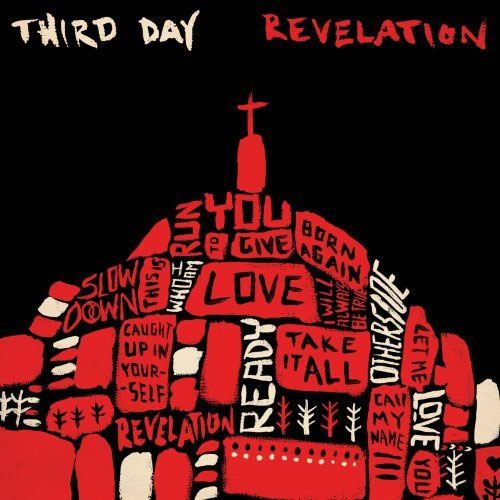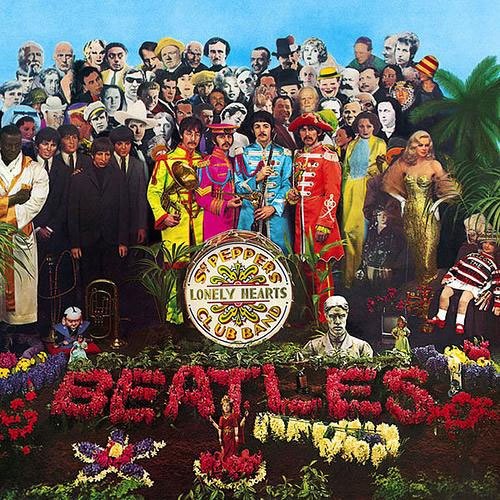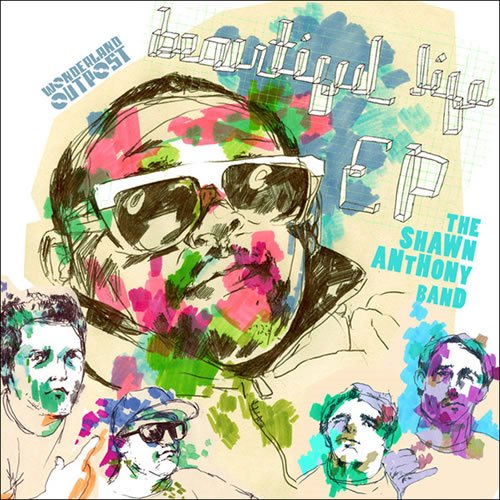 Just the Music
If looking at album covers isn't doing the trick, just try listening to music, and creating a composition around a style, band, or specific song. Start with a blank sheet, and free write/free draw whatever comes into your head. By getting out the deepest subconcious level of your creativity out on paper, you can create a consious, more formal design.
Use music for inspiration, and use the abstract words and feelings you think of to design the rest.
9. High-Speed Photography
High-speed photography is a form of abstract photography that is sure to inspire. There are thousands of these high-speed examples, using physics as design. Here are three great examples, but a link to the Flickr gallery for high-speed photography is below for more.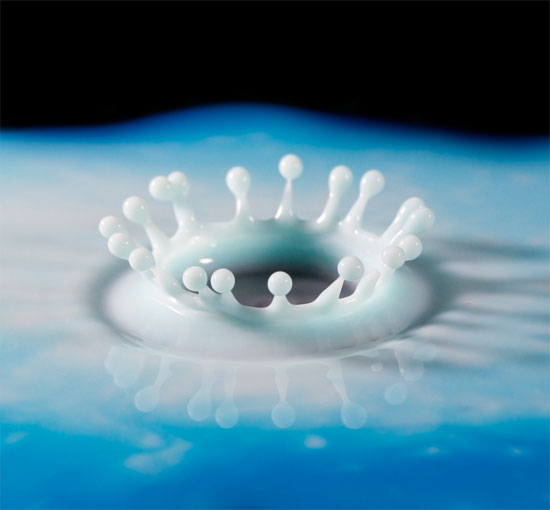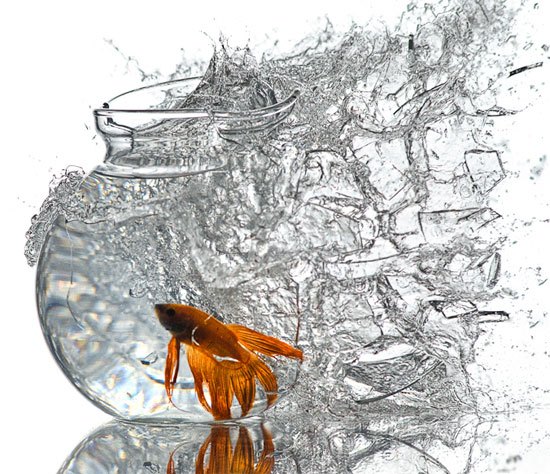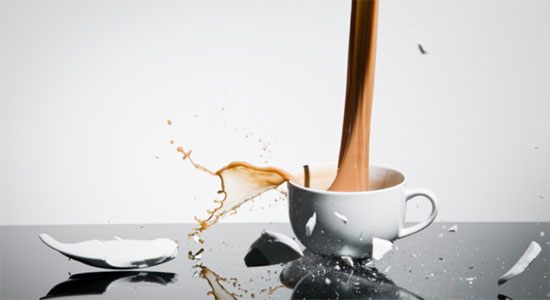 To see more examples, check out the High-Speed Photography Flickr Group.
Some really neat effects can be made, and although these are real shots, we get an unreal feelings. Look at the color, shapes, and proxmity of these amazing pieces.
10. Away From it All
If all else has failed, and good enough inspiration cannot be found, there's only one place left to find it: away from it all. Our brains do funny things, and sometimes when we start thinking too hard, we can't see the big picture. Go do something mindless — find something away from creativity.

Take a walk, watch TV, or hang out with some old friends.
Doing other tasks can do one of two things: 1) It can clear your head, so when you do come back to looking for inspiration, you may think of something you could not think of before or 2) that mindless task may bring out emotion and thought, creating an 'ah-hah' moment for inspiration.
Wrapping Up
Great designs can only be created from original thinkers. Become an original thinker by following the advice above and finding new ways to look at everyday things. Any designer has his or her own unique practice for finding inspiration and design process for creating something out of nothing.
How do you find design inspiration?
How do you inspire yourself creatively?
Share your opinions and tips with us in the comments.
Related content
President of WebFX. Bill has over 25 years of experience in the Internet marketing industry specializing in SEO, UX, information architecture, marketing automation and more. William's background in scientific computing and education from Shippensburg and MIT provided the foundation for MarketingCloudFX and other key research and development projects at WebFX.

WebFX is a full-service marketing agency with 1000+ client reviews and a 4.9-star rating on Clutch! Find out how our expert team and revenue-accelerating tech can drive results for you! Learn more
Make estimating web design costs easy
Website design costs can be tricky to nail down. Get an instant estimate for a custom web design with our free website design cost calculator!
Try Our Free Web Design Cost Calculator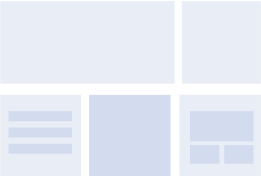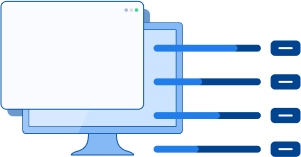 Make estimating web design costs easy
Website design costs can be tricky to nail down. Get an instant estimate for a custom web design with our free website design cost calculator!
Try Our Free Web Design Cost Calculator