Design Style Guides of Big Websites
If you're in the process of crafting a style guide, or thinking about creating one for your next project, check out Brand Style Guide Examples by Saijo George. This handy resource links to the style guides, pattern libraries and design manuals of huge Internet startups and websites like Mailchimp, Yahoo!, and BBC.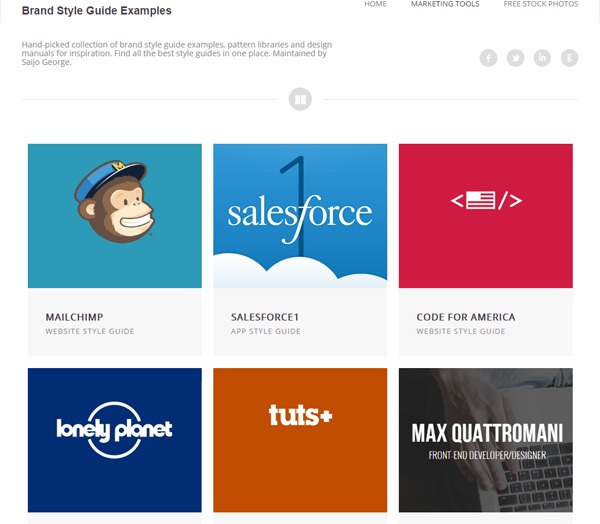 Before developing a style guide of your own, it's a good idea to first look at existing style guides for inspiration, ideas, tips and potential areas for innovation.