Helpful Tips for Switching to the Mac OS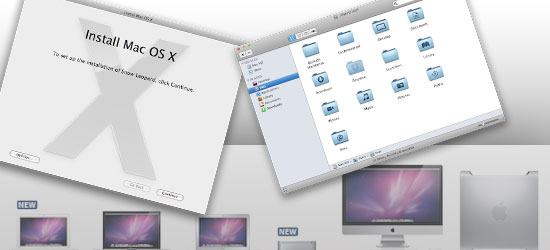 Many Windows users want to move over to the Apple Mac OS but fear that the switching process may be hard.
This article is not about why you should switch to Macs, but rather, how to do it and to show you that there's really nothing to it. I'll guide you through the general process of switching to an Apple computer with some practical easy steps to follow.
Ask yourself why you want to switch
First, you should ask yourself why you'd like to change operating systems. If your only basis for switching operating systems is by way of second-hand experience, such as a TV commercial or advertisement, then you should definitely try a Mac firsthand to see if you like it. You should ask yourself why you want to switch.
If you've already tested a Mac–maybe through a friend who owns a Mac or through an Apple Store demo –it's time to sit down and think about why your good old PC should be shut down. What benefits can a Mac bring to your workflow? Would you be ready to switch from a platform to another and learn a ton of new things?
Once you've found the motivation for switching, the actual process will be easier.
Choose a model

Now that you've made up your mind that you want to buy a Mac, you have to determine what model you'd like to go with.
Desktop or notebook?
First, you have to choose between a desktop computer or a notebook. In the Apple world, this means you have to choose between iMac/Mac Pro (desktops) or MacBook's (which comes as a MacBook, MacBook Pro or MacBook Air).
You should consider your needs and what you're going to do with your new computer to help you make the decision.
Look to friends, family, or Apple Store employees for guidance, but the best way is to just head over Apple.com and, with some patience, read the descriptions of each model to help you determine which one fits you.
Online store or retailer?
This is a personal preference. Whether you'd like to go out and buy it from a retailer, or simply wait for it to arrive at your house is up to you. The quality of the service will still be the same.
Declutter your workspace
You heard that right, you have to do some extra work to start your new computing life. Mostly, you have to trash all the files, paper and junk that are hanging around on your desk and hide those cables. Macs don't like clutter.
Forget about your old operating system
Now, don't get me wrong: you shouldn't forget everything; you should just forget how you worked on Windows (or your previous operating system). The way you used to browse files in Explorer, the Start Menu and the taskbar will be different; that's neither a good nor a bad thing, but rather, a different thing.
Be open to learning new things, new ways to use a computer, and a different way of doing certain computing tasks. However, although the Mac OS is different from other operating system interfaces, the basic computing concepts are still there.
Get some basic knowledge
This is essential: you'd better learn the basics of the Mac OS before switching from Windows to Snow Leopard. One of the best places to go to, even before you get an Apple Mac, is the Apple Support section. There is also a host of video tutorials on the site as well about Mac Basics. You can also look to YouTube for Mac OS tutorial videos.
A good practice is also purchasing magazines about Apple products and posting on Apple-related forums. In this way, you're getting ready to the switch in the best way possible: knowing what you're going into.
Clean up your previous PC
Before the switch, it's always good practice to clean up your PC: delete the old stuff you don't need anymore, run a virus/malware scan, and uninstall programs.
Why do this? Maybe you'll still need your PC in the future, and you can think of this as a purging or spring-cleaning session: in with the new, out with the old.
This is also a preparatory step for backing up your important files.
Choose the files to backup
Obviously, you'd want to back up some files from your PC: it could be work stuff or maybe your digital music library. It's always a good step to have a back up in case something in the importing process goes wrong.
Choose which files you want to keep: backup files you know you'll need, everything else can be deleted.
Backup solutions
To back up your stuff, you can use an external hard disk or an online service.
For online solutions, you can use services like Dropbox or Box.net. There is a good comparison table of online back up solutions on Wikipedia that you should check out if you're going this route.
Set up the Mac OS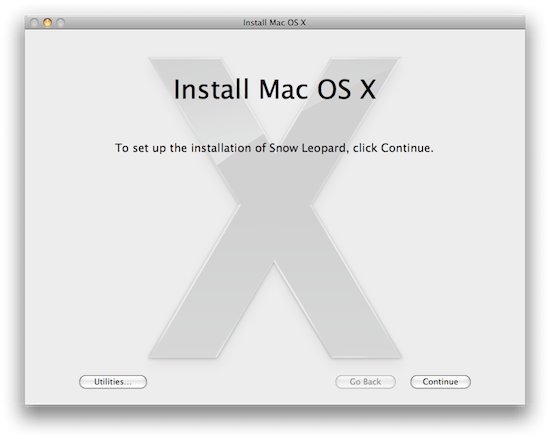 The installation process of Mac OS is very simple and straightforward: it will only require you to type your account name and password, choose a time zone, and other minor stuff. No additional knowledge required.
Play around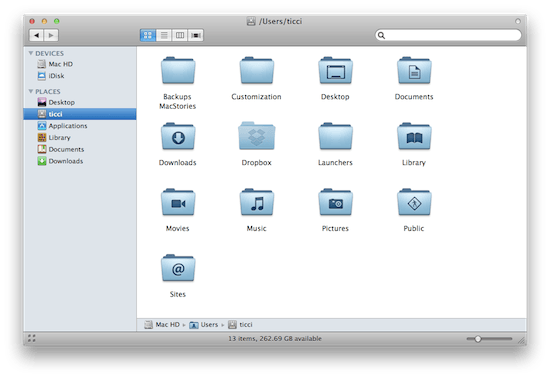 Here comes the fun part. Once you've installed Mac OS and have logged onto your new account, a new world will open to you: the system is now yours.
Now it's time to play around; learn to launch applications in the Dock, get used to the menus in the menu bar, and assign shortcuts to Exposè and Spaces.
Choose a Web browser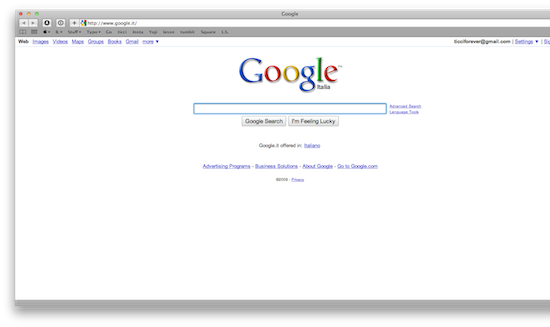 There are dozens of browsers for the Mac OS, but usually the choice is between Apple Safari and Mozilla Firefox. Safari is Apple's default browser – it's one of the fastest browsers available right now and has an elegant and uncluttered interface.
On the other hand, Firefox is one of the most popular browsers out there thanks to its decent speed and extensibility. I highly suggest that you use Safari (well, mostly because it's the only one who comes preinstalled in Mac OS, so you'll have to begin with Safari) for the first month and see if it fits to your needs.
Then, if you really can't stand it, you can try other alternatives like Firefox or Opera.
Install some must-have apps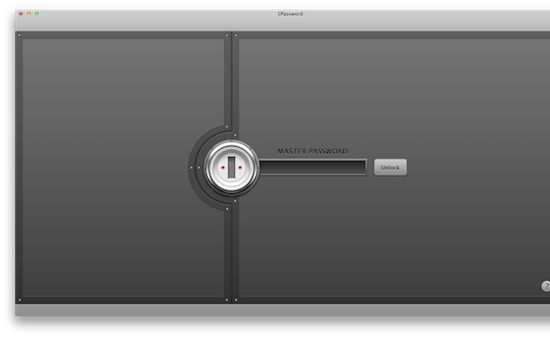 Now that you know the basics, you'll want to try some 3rd-party apps for the Mac.
Here's a list of seven apps you should consider installing.
1Password: With 1Password, you can save logins, passwords, secure notes, bank accounts. If you need to secure your data, 1Password is the way.
Dropzone: an application that sits in your Dock waiting for you to drop stuff over it. Once you've dropped something onto it, it allows you to perform a large variety of actions like "Zip & Email" or "Upload to Twitpic". Dropzone greatly enhances the Mac OS Dock.
NetNewsWire: an RSS reader that integrates with Google Reader. In my opinion, this is the best available on Mac.
Tags: as the name suggests, Tags lets you tag stuff. The cool thing is, you can tag everything on your Mac, from mail messages to videos.
Caffeine: a menu bar app that prevents your Mac from going to sleep.
Adium: a multi-protocol instant messaging app that supports MSN Messenger, Gtalk, Facebook, Twitter and much more. A must have communication tool.
Tweetie: the best Twitter client for the Mac. Supports multi-accounts, searches and has a stunning UI and smooth animations.
Consider using an alternative application launcher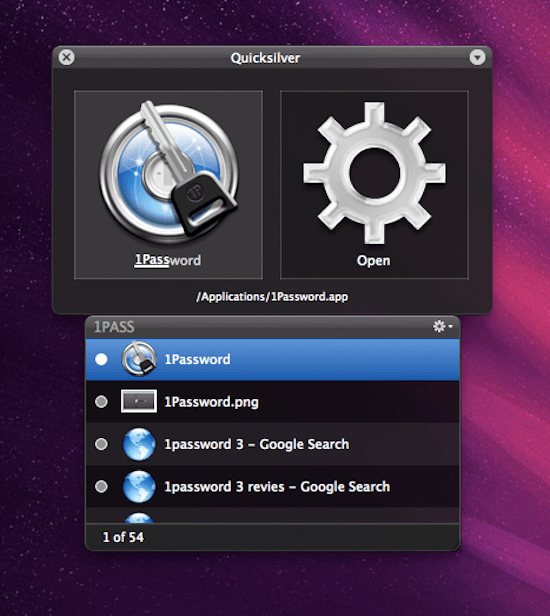 If there's one great innovation in the Mac OS, it's that you can launch apps and open files in a matter of 1 – 2 seconds. Thanks to the Apple's Spotlight, Mac OS lets you search and open stuff quickly.
However, if you want to try out an alternative to Spotlight, you should go and download Quicksilver, a stylish application launcher used by thousands of Mac users. It's extensible, stable, and lightweight.
Learn, learn, learn
Even after two or three years of usage, you'll still have to learn many things about Mac OS. Read blogs, tutorials, download and test new apps, refine your workflow.
That's why Mac users love their Mac: surprises never end.
Related Content