Bounce rate tells you if your site works.
And it also tells you if you're wasting money.
Bounce rate is the percentage of people who view a page but don't click a link. They look at what you've got, decide they don't like it, and click the back button. A good bounce rate is below 35%.
If you paid to bring in a visitor (like via Google Adwords) and they bounce, your ad spend goes down the drain. And if you worked your butt off to get a top 3 ranking for a great keyword, a bounce means that your prospect is probably going to check out your competitors.
Landing page bounce rate is one of the most important metrics to monitor constantly. If yours is too high here are some ways to improve it.
Headline Keyword Matching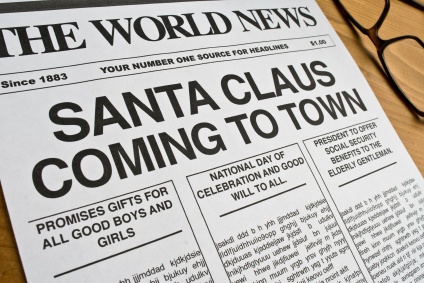 Each of your pages' top keywords has a common theme. You can find this out by looking at your 'Entrance Keywords' for a specific page in the Content area of Google Analytics.  It will show you the top keywords that brought traffic to a page.
If 80% of your visitors enter looking for information about 'red army knives' and you have an unrelated headline like 'Discover the Difference', your bounce rate is most likely really high. Most of your visitors won't be immediately satisfied and they'll bounce.
Web surfers want what they want and they want it now. (Say that three times fast.)
So give it to them! Put text related to your entrance keywords in big bold letters at the top of your page. Bryan Eisenberg calls this maintaining a scent trail.
More Images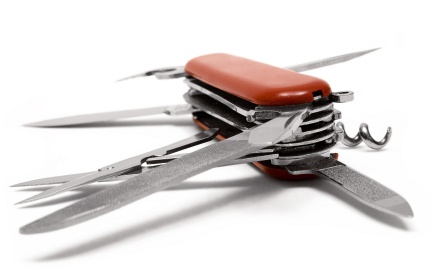 Pictures are another bounce rate reducer.
It's easy to know you're in the right place when you see an image of what you're looking for. Tons of text may be relevant but it can also be daunting.
Put images of your page theme near the top of your page. If your entrance keywords relate to 'red army knives', have a nice big picture of a red army knife into the optimal viewing area to show people they're in the right place.
Discover Your Optimal Viewing Area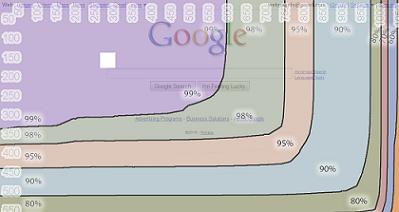 This handy tool shows you the percentage of web users who can see your content without scrolling.  Enter your page URL and see the percentages overlaid on your site.
Move your most relevant content to where the most people can see it right away. This means headlines, pictures of relevant things, and a little bit of text within the 99% area of your page.
If your relevant content is outside the viewing area your bounce rate will be high.
Happy testing!