How to Grow a Community: Insights from Experts

Growing a large, active community is hard work. I know from experience. When I launched my startup, Concept Feedback (a website feedback community for designers and developers) less than a year ago, I wish I had the insights that these veterans shared with me while doing these interviews.
If you're developing a website, trying to attract customers or building a community, I hope the wisdom offered here helps you get where you're trying to go just a little bit faster.
Meet the Experts
We asked five people who are known to have grown a strong online community through their projects.
Stu Green (SG)

Stu is a web developer and entrepreneur out of the UK. He has developed several popular project management and invoicing tools for freelancers including Project Bubble and Invoice Bubble.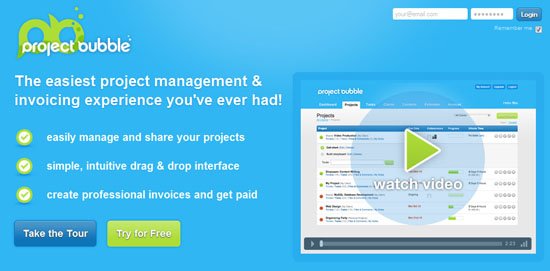 Jacob Gube (JG)

Jacob (who you all may know) is a web developer/designer and founder of Six Revisions , an industry leading blog for web designers and developers with over 50,000 readers and 1.5 million unique visitors each month.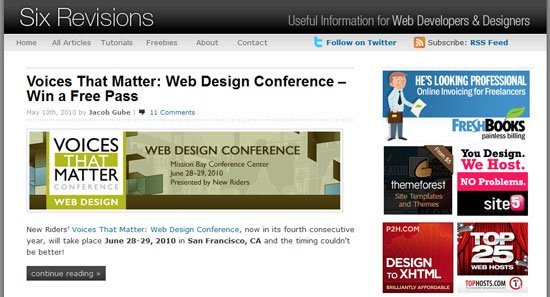 Alex Krug (AK)

Alex is the VP of Platform at Behance, a company that "designs products and services that empower the creative world to make ideas happen." Behance also runs the leading online platform for creative professionals, behance.net.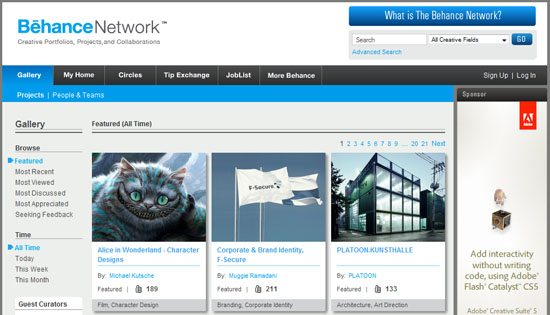 Nate Kontny (NK)

Nate is the CTO for Inkling Markets , a software platform for collaboratively collecting predictions and opinions about current and future events and topics. Inkling has been named one of "America's Most Promising Startups" by BusinessWeek.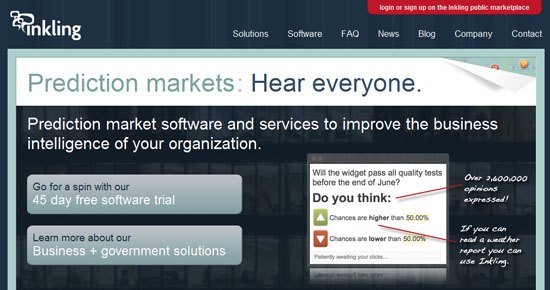 Sam Yagan (SY)

Sam is co-founder and CEO at OkCupid.com , the fastest growing free online dating site with over a million users around the world. Sam has been an entrepreneur for six years, starting and running several successful web startups.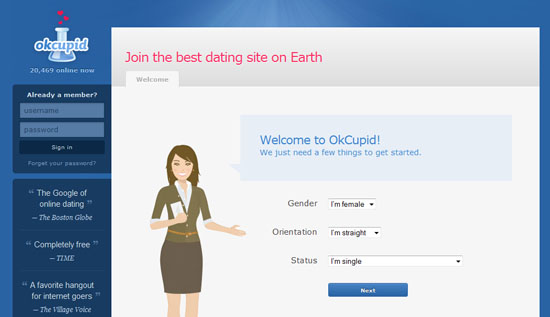 What are some successful methods you use to grow your community?

SG: I have found the most successful method for growing community is to get your users to talk about you. If people feel that you are offering something that is new, fresh, updated often and actually engages its users in realtime (through instant communication services like Twitter) then they will no doubt talk about you. Word of mouth is probably the best way to get people to your website, because personal recommendation always comes out on top.

JG: Social media is a great aid for growing a community. Social networks like Twitter allow you to get groups of people that are like-minded and connected to each other, to come over to your site.

AK: The Behance Network was and is built by word of mouth.

NK: We made our content embeddable where the community wants. We've stripped out all the stuff from this sometimes complicated concept of "prediction markets", and turned it into just a widget that looks like a poll. People have really grown this community by sticking these things on their own blogs. We've also spent a little time on search engine optimization to make sure that over time, people can find content that's being made over at Inkling.

SY: When OkCupid launched, the community wasn't large enough to generate transactions (connections or dates) for every user, so we started providing non-transactional value on the site, like personality tests. The tests were indirectly related to dating, and provided enough value to keep users engaged while the site grew. We also made a point to build OkCupid in to something worth talking about. The term viral is often misunderstood – it isn't pixie dust you buy at the store. It needs to be at the core of your product, and if it is, people are going to talk about it. The blog has also been a source of growth and another thing that gets people talking about us.
Takeaway
Grow your community by building something that's worth talking about, being active in your community every day, leveraging social media to connect with your audience and providing ways for your community to get involved.
What are a few strategies you use to engage your community, encourage participation and keep them coming back?

SG: There are many tools for encouraging user engagement on your website. I have found with my web applications that you can really engage with your users by asking them what they think and what they want. I often set up polls to quiz users on what feature they want next, or what they thought about a recent development. It could be something as simple as opening up a discussion on your blog posts by posing a question after your post. By listening to your users and engaging them in that way, they will feel really valued and will likely subscribe to your service and come back often.

JG: This might sound cliche, but just writing great content will engage the community, encourage participation, and keep them coming back. When you offer an alternative viewpoint, take a stance on a hotly debated issue, or if you provide innovative ideas about your subject area, it encourages the community to participate in discussions.

AK: Provide your community with a service that is useful. The Behance Network allows creative professionals to showcase their work, and gain exposure to millions (get hired, media coverage, collaboration) in comparison to static portfolio sites on the web. Behance.net also allows creatives from around the world to connect with one another (work together, share tips, get feedback, etc).

NK: Game mechanics – For us, we're lucky in a way that our community has formed around what pretty much looks like a game or competition. So before "game mechanics" was the new black, we had a leaderboard and people competing to outdo each other in terms of how well they can predict the future. Email – I'm a big believer that email is still a killer app that's overlooked in all the effort to do real time web based communication. We've spent some good time making sure people in our community can interact with our software without even going to a website. Offering their opinion is as easy as clicking a link in one of their emails.

SY: We customize the user experience as much as possible, by providing a matching algorithm that works really well and engaging with our users on a personal level. The product works, and it's personal, which keeps people coming back for more.
Takeaway
Engage your community by initiating discussion and feedback, providing great content with a message, creating something that is useful and adding practical features like game mechanics and actionable emails.
What advice do you have for people just starting out and trying to develop an active community?

SG: I think that fresh content (user generated or otherwise) is a big draw for new communities. It will likely require a lot of time from the administrator to get the community going and they will have to spend many hours creating discussions, responding to users at a personal level and investing a lot of time in the features of the website. Another tip is to make things really simple to use and give your users no excuse not to follow you on Twitter, subscribe to your feed or to sign up to your service. One personal note on this: I find it really frustrating when sign up forms for websites (forums or web applications) have more than 4-5 input fields, it can be a real turn off. Make sure your sign up form is really, really simple.

JG: Build something that a community will want to engage with, whether it's a blog, forums, or a web app. Put a heavy emphasis on adding site features that enriches user participation and throw out anything the inhibits the user's ability to engage.

AK: The internet is saturated with online communities, so make sure you're offering something different than what is currently out there. What's going to make your community unique to what already exists is an important question to answer when exploring the idea of starting a community.

NK: You need to commit. We've started other projects at Inkling that involved communities around stock picking or picking designs, but we didn't ever want to commit fully to these efforts. And they just died. You don't want to dabble. You might not have to spend 40 hours a week on the project, but expect that in order to grow and keep a decent community around something, you better be in it for the long haul even if it's just a little time every week. A great book on the subject of commitment, and succeeding is Mastery by George Leonard .

SY:Figure out what your community stands for from the start and make it your brand. If your users can identify with your community, it makes it easier for them to talk about you. Be authentic. Offer something that's novel and different.
Takeaway
Get started by making something simple, different and easy to engage and identify with. Before you take the first step, make sure it's something you're passionate about, because in order to succeed, you need to commit for the long haul.
More about the Experts
Stu Green is the founder and developer of Project Bubble and Invoice Bubble : two web apps that make project management and invoicing really simple and affordable.
Jacob Gube is the Founder and Chief Editor of Six Revisions . He's also a web developer/designer who specializes in front-end development.
Alex Krug is the Vice President of Platform at Behance, where he is responsible for overseeing media strategy, partnerships, and fully leveraging Behance's platform for leading brands & organizations around the world. Behance.net is the leading online platform for creative professionals.
Nate Kontny serves as CTO, leads application development at Inkling, and blogs quite a bit at blog.inklingmarkets.com. One of his products, Inkling Prediction Markets has been listed on the Ruby on Rails site as one of the "most prolific", a spot shared with Twitter and Hulu.
Sam Yagan is the Co-founder and CEO of OkCupid.com. He has spent six years as an entrepreneur, first as Co-founder and CEO of TheSpark.com, Inc., maker of SparkNotes, the world's leading brand of educational study aids. More recently, he has served as President of MetaMachine, Inc., developer and distributor of the world's leading P2P file-sharing application, eDonkey.
Do the insights offered ring true with your own experiences? Do you have other philosophies or practical techniques for building and engaging a community? If so, please share them with us!
Related Content