Photoshop has a handful of features for aspiring animators and motion designers. These features can be accessed in the Animation panel — just go to Window > Animation to display the panel.
Photoshop isn't going match the features of dedicated animation software such as Maya or Blender, but it can help you create simple animations without having to learn yet another complicated application. And at a time where visual and web designers are encouraged to learn motion design, Photoshop can serve as a gentle introduction to the craft.
To learn how you can use Photoshop to create animations, check out this site called Photoshop Animation, created by Patrick Deen.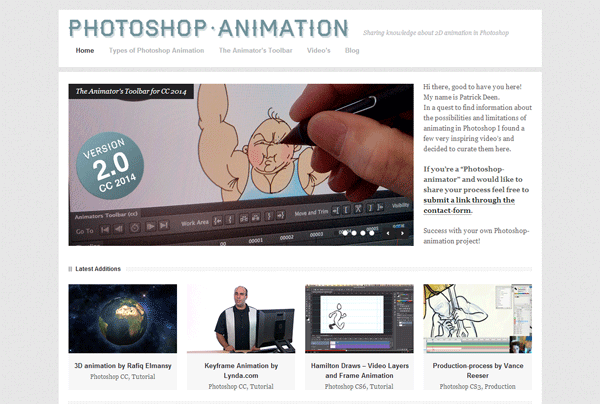 Where should you start if Photoshop's animation abilities are completely foreign to you? Start with this introduction and then head on over to the site's blog section.
The site also has an index of instructional videos to get you animating with Photoshop in no time, like this YouTube video titled "How to Create 3D Animation in Photoshop".