SlickRSS: A Free RSS Icon Pack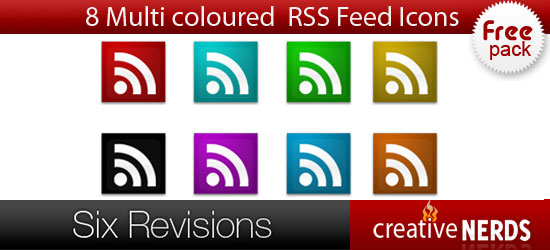 What you have before you is a free set of beautiful RSS icons designed by the awesome folks at Creative Nerds, exclusively for you Six Revisions readers, released under Creative Commons (see below for the licensing details).
There are eight RSS icons in the pack, and it includes the Photoshop file (PSD) in case you'd like to tweak the design.
Preview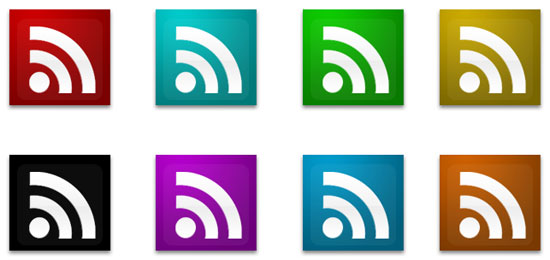 Licensing details
The creative work featured here – entitled " SlickRSS " – is licensed under the Creative Commons license and can be used for personal and/or commercial purposes.
The Creative Commons license requires you to "attribute the work in the manner specified by the author or licensor". Our attribution specification: you don't need to attribute the work to us (though you're more then welcome to, and we will definitely appreciate it).
Download
The following file contains PNG files and a PSD file.
About Creative Nerds
Creative Nerds (creativenerds.co.uk) is an excellent online publication that discusses topics in design. Subscribe to the Creative Nerds RSS feed to get their newest posts in your feed reader. Follow them on Twitter (@creativenerds).