Social Media Bubblicons: Icon Pack
Preview
Social media is one of the greatest ways to market your business, as it only continues to constantly evolve and grow. One of the best ways to incorporate social media into your website is to include links.
Links to social media are not the only way to improve your website though. The web design is important to attract new customers and maintain old ones. In order to make this possible, use icons to promote your professional social profiles, such as Facebook.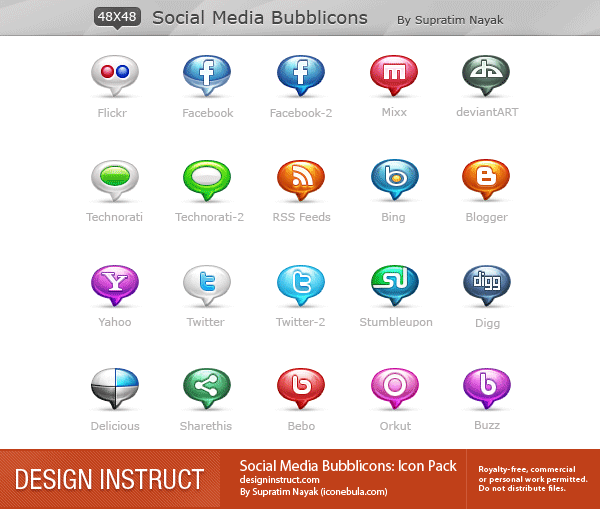 Details
File format: PNG
Size: 48x48px
Licensing: Royalty-free, can be used for commercial and personal work
Limitation of use: Do not redistribute or sell files
Number of items: 20
Number of files: 20
Download Source Files
Real Advice
WebFX is a full-service digital marketing agency that offers everything from personalized web content to social media marketing. If you found this information about social media bubblicons and want to learn more, check out the advice on social media for electricians we've given.
Tags: browser-compliance, trends