Using Design Tools to Become a One-Man Design Team

As designers, we can often find ourselves on a bit of an island. Whether we are working independently or at an in-house position, there are times when we are left to fill many job roles that merit an entire design team.
I recently experienced this situation at my previous job where I was a solo user experience designer at a company employing thousands of people. I had to do my own research, wireframes, prototyping, functional specs, visual design, etc. I had no team to help accomplish these tasks, but I still had deadlines as if I did.
On the one hand, it was a great experience to work in all of these different roles. On the other, I was rarely afforded the opportunity to focus in on one of these disciplines and perform it at the level I would have liked.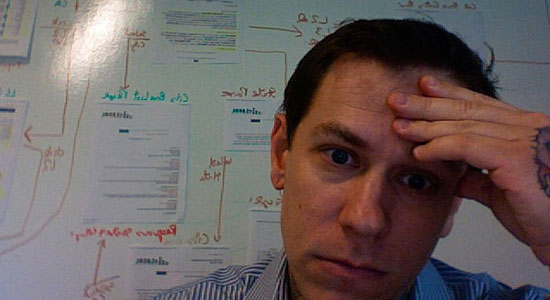 This is me, stressed out.
Does this describe you? Are you the lone designer working at a company tasked with accomplishing the many tasks that a team would normally tackle? Maybe you are working as a freelancer and certain projects need many of these roles to be filled to really produce an excellent result.
How do we handle multiple roles?
I propose we build our own team. A team consisting of you and design tools.
I will share with you how I used some very valuable (and relatively affordable) tools and resources to help me tackle a few different roles at a much higher level than if I was trying to do it all on my own.
I used four different tools and resources to help me in my struggle to produce well-informed solutions that met my deadlines.
These four things are data-gathering tools (ClickTale), design pattern galleries/libraries, wireframing/prototyping (Axure), and design resource sites (like Designmoo and 365psd).
You can swap out the specific tools I'll be mentioning with your preferred tools and resources, but I wanted to share with you my personal setup as a proof-of-concept.
Tools Can't Replace People
Before going any further, let me first say that working in a team environment is almost always more fruitful than trying to do all multiple roles on our own. But when you're at a company that doesn't have the budget to form a design team or are working independently as a freelancer, sometimes you just have to do the best with what you have, to ensure that the results are the best they can be.
With that said, let's go over these four types of tools.
Data-Gathering Tools
Let's start with ClickTale, a great research/analytics tool that shows you how users are interacting with your web pages. ClickTale allows you to track page views along with some basic analytics reports that you could get from a free alternative like Google Analytics. But its strength is in features like heat maps, click-tracking, scroll reach (how far down the page your users scroll), recorded sessions of users interacting with your site/product so you can see how they navigate your site, and some great web form analytics. Six Revisions uses ClickTale on the front page of this site.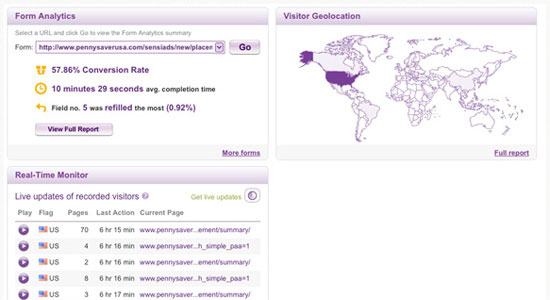 I used this tool to help me with the research phase of my site projects. The detailed reports it gave me helped in discovering ways to improve our web page layouts and web application interfaces. I didn't actually have to do the research; I just needed to sift through the very well prepared datasets it provided me.
With a tool like ClickTale, I was equipped with more knowledge about our users to help me either rework or create new designs based off of solid information about our customer base and how they interacted with our products.
Other tools like ClickTale are:
Design Pattern Libraries
Once I had data about how users experienced our existing products, it was time to rework website components such as site navigation, web page layout structures, the design of web forms, and so on — all in an effort to improve conversions based on what I had learned.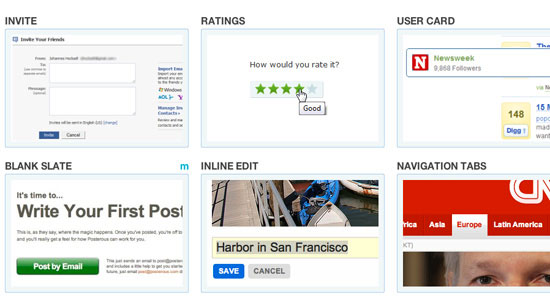 Often having to work under the gun and in constant deadline-dash mode, I found that it was helpful to use design pattern libraries as a guide to see how other designers have tackled the same design problems that I was faced with.
I also look at anti-patterns (which can be found on sites such as dark patterns) to double-check that my interfaces are built with the user's best interest in mind.
Here are some design pattern libraries that I have found to be helpful:
It should be noted that design patterns do not replace the need for us to create the experiences based on our projects' objectives and needs, but they serve as good references especially when we need a quick jumpstart.
Also, check out these articles if you are interested in learning more about design patterns:
Wireframing and Prototyping
For wireframing and prototyping, I use Axure. This application is a wireframing /prototyping tool that can generate functional HTML prototypes from your wireframes as well as produce functional specifications based on them. You can kill two birds with one stone by creating your wireframes and documentation at the same time!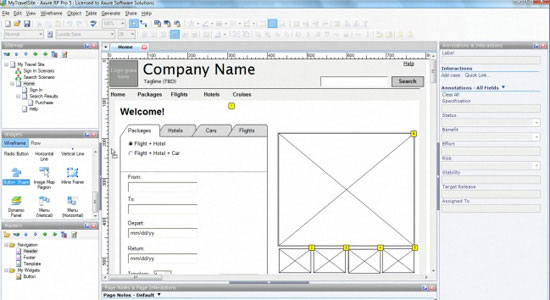 This app has saved me gobs of time, and having functional prototypes instead of lifeless, static wireframes made with graphic design tools really helps with getting the clients to understand the flow of the application/site.
Functional prototypes are also very helpful in quick-and-dirty iterations and usability testing, allowing you to test the functionality and flow of things before you get to the visual design stage.
Of all of the tools and resources, this one was the most helpful to me.
To discover more wireframing tools, read this guide called Ultimate Guide to Website Wireframing. If you are not convinced that this phase of a design project is important, also read The Benefits of Wireframing a Design.
Design Resource Sites
Just as with design pattern libraries, I have found that visual design resource sites are crucial in fulfilling projects on time and within budget. My background is in visual design, but for someone who is a user experience designer or web producer that doesn't have visual design as a skill, these resource libraries can be very beneficial.
To be honest, even as a visual designer with the required expertise, I need inspiration and starting points when I'm on tight deadlines. Many times, I don't have the time or resources for creating custom design elements, so these sites can be a lifesaver.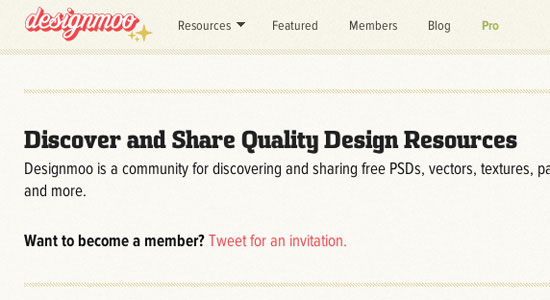 Designmoo and 365psd are two sites that I have found to be super helpful. Not only can you find great design files on these sites, but each site also provides the opportunity for you to give back to the design community by allowing you to submit your own designs that others can use.
There are a lot of design resource sites out there, and it's really up to you to find ones that fit your needs. Also, blogs provide freebies occasionally that you can also look into.
Parting Words
I hope you find these resources as useful as I have. Again, let me stress my earlier statement that these are tools and resources that can help you build a range of sites and applications, but no tool can replace real people with actual skills.
Don't get discouraged when you feel outnumbered or overwhelmed by the amount of work on your plate. Look around for resources, and use the opportunity to crank out some awesome work even when it seems the odds are against you.
Do you have design tools and resources that have been helpful to you? Discuss them in the comments below.
Related Content