If you could only market your paving business at one spot on the Internet, where would it be? If you answered "Google," you're already on the right track. With over 1 billion people using Google every month, you'd be hard-pressed to find a bigger audience anywhere else.
There's more than one way to market through Google, but no strategy is more effective than search engine optimization (SEO).
SEO can help you reach people through Google search results — but how does that work, exactly? What is SEO for pavers, and how can you optimize for it? Read on to find out!
Then consider partnering with WebFX — the agency with over 25 years of experience — for our expert SEO services. Just call 888-601-5359 or contact us online to get started!
What is SEO for pavement companies?
SEO for paving companies is a digital marketing strategy that involves optimizing your web content to appear in Google search results. The goal is to satisfy Google's ranking algorithms so your site will rank on page one of search results, allowing people to easily find it.
The main way to optimize for paving SEO is to integrate relevant keywords into your written content. Those keywords tell Google which searches to rank your content in, and the quality of your content — along with various other SEO factors — determines how high that content ranks.
7 tips to improve your paving SEO
If you want your site to rank in Google, you must satisfy Google's many ranking algorithms. We'll cover some of the best paving SEO tactics below, so read on to learn more.
Here's a short video to help you, too.
Here are seven ways to boost the quality of SEO for pavement companies:
1. Target long-tail keywords
Targeting keywords is essential to the success of your SEO, but you shouldn't target just any keywords. Focus on long-tail keywords, or those that are several words long.
For example, you could choose to target a keyword like "paving." But that keyword is extremely broad. It could appear in all sorts of searches, from "what is paving" to "advanced sales techniques for paving companies." That's too broad an audience to gain anything from targeting it.
Instead, target longer keywords like "paving services in Ottawa." Long-tail keywords help your business appear in more relevant searches to drive more qualified traffic. Additionally, since these terms are longer and more specific to particular audiences, they tend to come with less competition from other businesses.
2. Earn reputable backlinks
Another way to rank higher in Google is to signal that your business is reputable — and the best way to do that is to earn backlinks. Backlinks are links to your content from third-party websites.
If a reputable site in your industry links to you, it tells Google that you must be reputable as well, so it ranks you higher. For that reason, you should try to earn backlinks to your content as much as possible. Reputability is key here, so aim for quality over quantity.
To earn backlinks, visit third-party sites in your industry and look for links that are broken or outdated. When you find some, notify the site owners of the broken link and provide them with a list of replacement links, which includes links to your website.
Since you took the time to point out the broken link, they're more likely to choose your link from the list.
3. Improve your page speeds
No one wants to visit a page and wait forever for it to load. If your site has slow page load speeds, many people will feel frustrated with it and hit the "back" button. Google will pick up on the number of people doing it and assume your website isn't relevant or doesn't provide a good experience, and therefore rank you lower.
To keep your rankings high and your visitors happy, ensure that your pages load quickly. There are several ways you can do that, including:
Caching web pages
Compressing images
Minifying code
When you follow each of the above steps, your pages will load quicker and more people will stick around, leading to improved rankings.
4. Use responsive design
Fast-loading pages are important, but equally important is having a mobile-friendly site. Over 50% of all Internet traffic comes from mobile, so if your site only looks good on desktop, you'll lose over half your traffic.
Even worse, though, failing to create a mobile-friendly site will lower your rankings. That's because Google uses a mobile-first index, meaning it ranks sites based on their mobile format.
To avoid hurting your rankings, integrate responsive design into your site. Responsive design involves setting up your site to adjust its layout to the screen where it appears. So, a page will look slightly different on mobile than on desktop to accommodate both.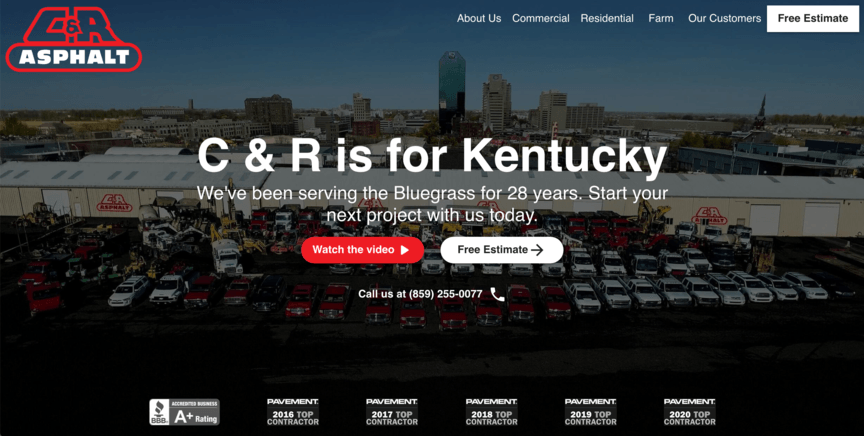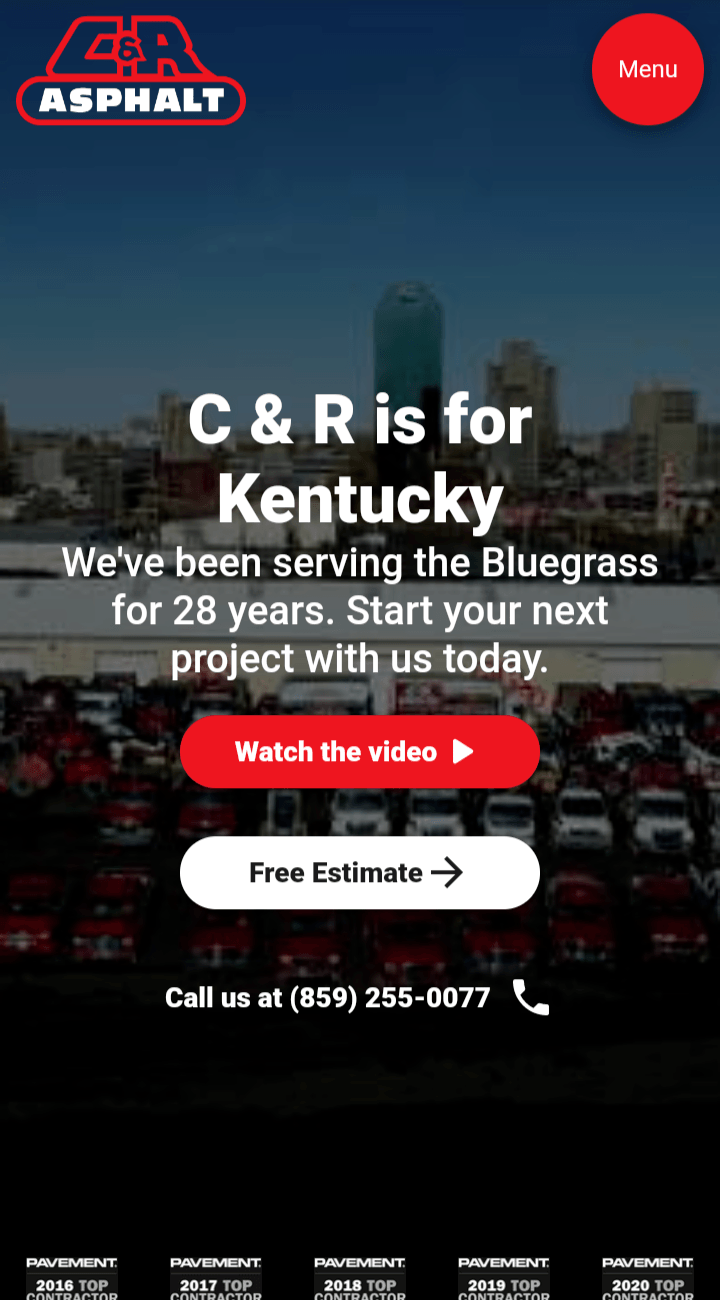 5. Write evergreen content
Web content is a vital component of SEO for paving companies — after all, without content, you won't have anything to rank. But when you write your content, you need to make sure it's evergreen.
We call content evergreen when it focuses on topics that remain relevant over time. That means avoiding any dated topics. Stray away from short-lived fads and news. If it becomes dated down the road, it won't drive traffic to your site.
Of course, all content needs updating eventually, but evergreen content remains relevant even after updates.
6. Optimize images on your site
While written content will do the most for your SEO, the images on your site can contribute too. To start with, you can compress your image files to help your pages load faster. You can also optimize your images by using alt tags.
Alt tags are short, descriptive blurbs attached to images. When you use them, it allows Google's algorithms to tell what content the images show. Since Google can now "read" the images, these visuals can contribute to your rankings.
Furthermore, people with screen readers will be able to tell what the images show, improving your site's user experience.
7. Create a Google Business Profile
A final way to boost your SEO doesn't even involve your website. Instead, it centers around Google Business Profile (GBP), a platform where you can create an online listing for your business. On your listing, you can provide information like your location, hours, phone number, and more.
When users search for paving companies in your area, Google will deliver search results that feature a local 3-pack, or three local GBP paver profiles that match the query. With an optimized profile, you could be featured in that 3-pack.
You may already have a profile associated with your business location, in which case you can claim and optimize it by providing proof of ownership to Google.
Independent research from Clutch has named WebFX the
top SEO company

in the United States.

Clutch has personally interviewed more than 250 WebFX clients to discuss their experience partnering with us.

Read More Clutch Reviews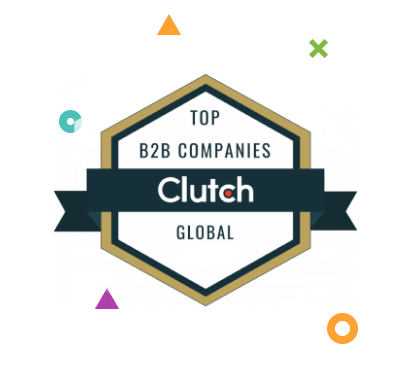 WebFX is the expert at SEO for paving companies
Need some help getting your SEO campaigns off the ground? WebFX has your back! With over 1020 client testimonials, we're the agency businesses trust to drive results for their online marketing. We know SEO for pavers inside and out, and we can't wait to show you firsthand.
With our top-tier SEO services, you'll get help optimizing for all the tips listed above and more. You'll also be assigned an account representative to serve as your primary point of contact throughout the entire process.
To get started with us, just call 888-601-5359 or contact us online today!
Earn a 20% greater ROI with WebFX