As a home energy company, you want to make sure that your potential customers knows that you're the best possible choice for their needs.
You want to be visible online, visible in their inboxes, and visible on social media, so that they know exactly who to call when they're considering switching energy providers.
WebFX can take your home energy company to the next level with our online strategies.
On this page, we'll talk about some of the most effective ways that you can market your home energy company online, and why digital marketing is so beneficial to businesses today.
Good agencies have more than 50 testimonials.
Great agencies have more than 100 testimonials.
WebFX has over 1000+ glowing client testimonials.
See What Makes Us Stand out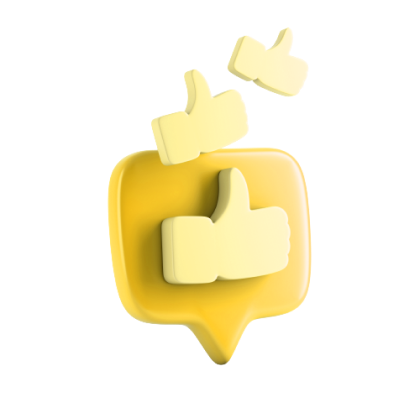 Why home energy companies need digital marketing
In order to be a successful business in today's technologically advanced world, it's crucial that you meet your customers where they're actively looking – online.
Digital marketing is one of the most beneficial ways that you can advertise your home energy company because its strategies are targeted to your most valuable customers.
When you focus your marketing efforts on helping people who are actively searching for home energy providers, you spend your budget on qualified leads. Unlike traditional marketing strategies – which require you to pay to reach large audiences who may or may not be interested in your services, you can be sure that you're reaching your target audience.
There are two basic types of marketing strategies: Outbound and inbound.
Outbound marketing refers to strategies that have minimal targeting, and advertise to as many people as possible, whether they're interested in what you're offering or not. This includes traditional advertising strategies like TV commercials or direct mailers.
Inbound marketing, on the other hand, refers to strategies that make your business easy to find, so that interested customers can come to you. This also cuts down on unnecessary marketing costs and effort. This would include techniques like SEO and PPC.
With the right strategy, digital marketing can be an extremely effective way to help potential customers find your home energy company online, and become valuable leads for your business.
Now, let's talk about some of the most beneficial digital marketing strategies you can use.

Hear What It's Like to Work With WebFX!

"We transitioned to WebFX last year and have been extremely pleased with the level of transparency into the processes and the response time to any questions we have. Our account manager does a great job at keep our team informed and talking through our strategy for growth on our website."
Energy Provider
What digital marketing strategies should home energy companies use?
The term "energy efficiency" receives anywhere from 1,700-2,900 searches per month – which means that's how many customers are looking for your services. Users searching this keyword are interested in learning more about energy efficiency, meaning that many of them could be potential customers.

You can also see that the difficulty level for "home energy" is significantly high, which means that if you don't have a digital marketing campaign in place, it would likely take you a long time to build a strong enough online presence to earn one of the top spots in search results.
Luckily, the percentage of opportunity is also significantly high, which means that with an digital marketing campaign in place, you have a change of ranking well in search engines.
The following strategies can help your company be the one that customers turn to for all of their energy needs.
Search engine optimization (SEO)
Search engine optimization, or SEO, is a strategy that focuses on improving your site's rankings in search engine results for keywords and phrases related to your business.
This involves making your site easy for Google to read and understand, so that they can rank it in their results for relevant searches. Google always wants to serve the most relevant and helpful results to users, so ensuring that your website is user-centered is extremely important.
In order to be successful with SEO, you first need to know which keywords your target audience is searching online. That's why an effective strategy begins with keyword research.
You can use a free tool like Keywords Everywhere, or keywordtool.io to explore your keyword options, and look at metrics like search volume and competition to determine how difficult it will be for you to rank for each one.

Using this information, you can see which ones will return the highest value for your company, and create content around those keywords.
Content creation is another important aspect of SEO. Content is what ranks in search engine results, and it's great for sharing in email marketing campaigns and on social media.
Content can also help you establish a reputation as a leader in your industry if you're regularly publishing beneficial, informative content.
Keywords and content are some of the most important parts of SEO, but you also shouldn't forget about creating a backlink profile. Backlinks help you to emerge as an authority in your industry, since they are like votes-of-confidence to Google. When other authoritative sites link to yours, it means they trust you enough to share your information – and Google takes note of that.
Pay-per-click advertising (PPC)
PPC, or pay-per-click, is an advertising model that allows you to place advertisements in search engine results, but only pay if a user actually clicks on your ad.
That means that your ad could be seen by thousands of people, but you won't pay a cent until your ad leads someone to your site.
You also decide exactly how much you'll pay per click – which is why PPC ads work like an online auction.
You'll choose the keywords that mean the most to your home energy company and bid on them – and if your bid is the highest, you'll get an ad targeted at that keyword. Highly targeted keywords are important for your PPC ads because they help you attract your most qualified leads.
Email marketing
Sending email newsletters is one of the best ways to stay in contact with current and potential customers.
You can share a wealth of information through an email marketing campaign – and the results are worth your time and energy.
One of the biggest benefits of email marketing is that it's low-cost and high-impact. It allows you to reach out to customers that have already shown interest in your energy company, so you know that your time and energy is being spent on qualified leads.
You can send email newsletters on a monthly basis to keep recipients up-to-date on what's new at your company, new tips for improving energy efficiency, tips on reducing the cost of your electric bill, and even links to your latest blog posts.
Social media marketing
Social media platforms like Facebook and Twitter are great opportunities for you to advertise your home energy company to a wide audience.
You can share blogs that you've published on your website and share industry news in order to start conversations with your followers.
You can also communicate with followers through the messenger feature, which allows you to also do reputation management, respond to reviews, and answer questions online.
You can also share infographics, informational links, and updates on your company.
Twitter is another great platform for sharing short tips, links, and images, although sometimes more challenging to use given the 280-character limit.
Our digital marketing campaigns impact the metrics that improve your bottom line.
See More Results

WebFX has driven the following results for clients:

$3 billion
In client revenue

7.8 million
Leads for our clients

5.2 million
Client phone calls
Does your home energy company need a digital marketing campaign?
If your home energy company is ready to attract and convert more leads, digital marketing could be the answer.
At WebFX, we have years of experience creating effective digital marketing campaigns, and we'll help you improve your online visibility to make it easy for potential customers to find you.
Contact us today to talk to a specialist and receive a free quote!
Earn a 20% greater ROI with WebFX