What is the Most Effective Online Marketing Strategy?
No matter what industry you're a part of, it's crucial that you have a successful online marketing strategy so that you're constantly reaching new potential customers.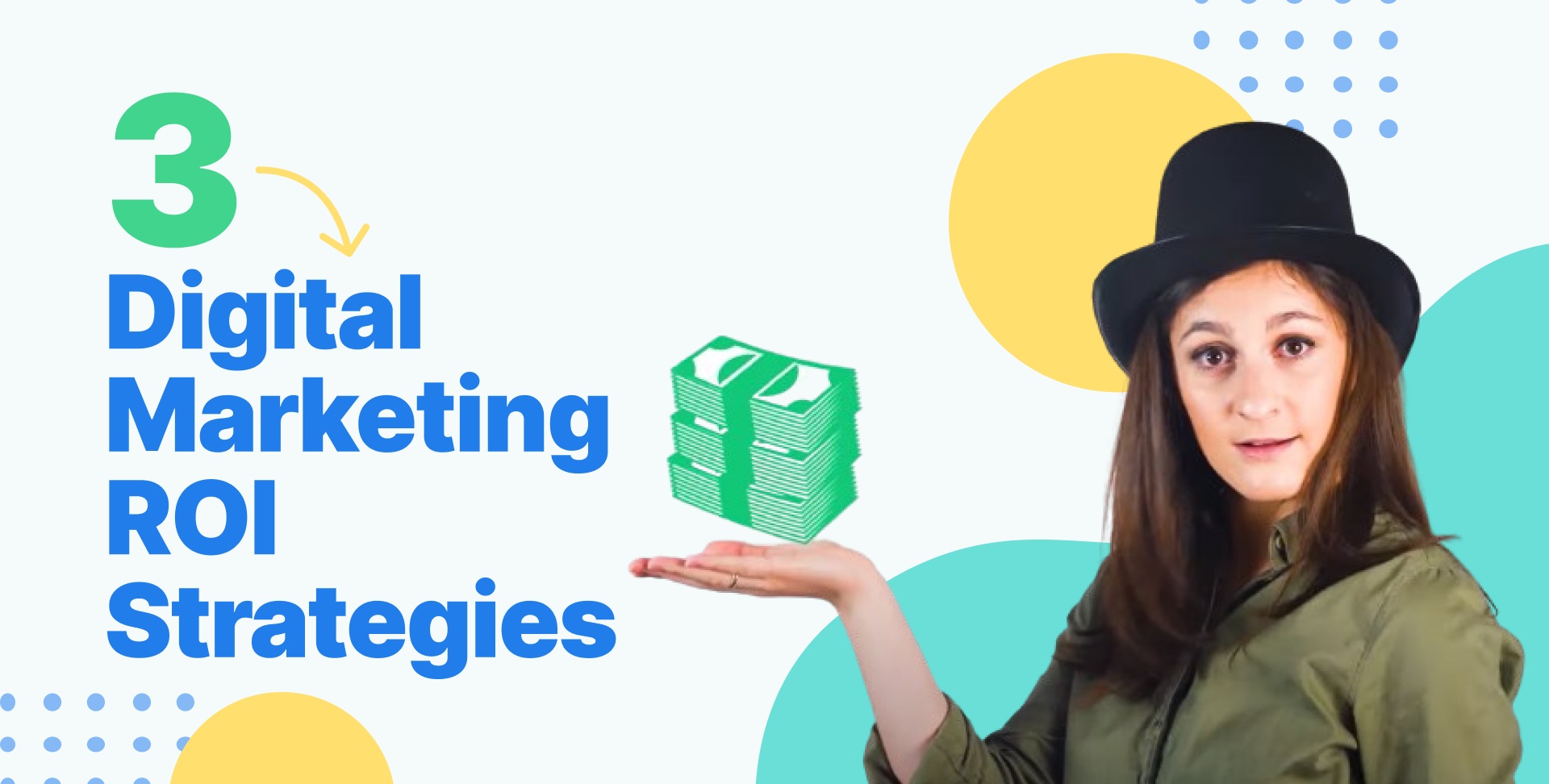 But with so many different online channels and strategies available today, you may be wondering which are best for your business. And although every business has unique marketing needs and goals, some strategies are universally effective in generating leads and revenue.
These are some of our favorite tried and true online marketing strategies and how to implement them in your company's strategic marketing plan.
We foster and form long-term partnerships so that your business has long-term results.
Over 90% of WebFX clients continue partnering with us into year 2 of their campaign.
Hear from Our Happy Customers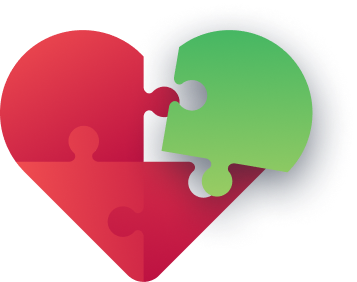 The benefits of an online marketing strategy
Before we determine which online marketing strategies are most effective, it's important to highlight what goals they have in common.
Increased brand awareness
The Internet has 2.8 billion users, meaning that when you market online, your potential audience is gigantic.
No matter what strategies you decide to use in your online marketing campaign, they can all help increase your brand awareness. Whether this is a focus of your campaign of not, your brand awareness a will grow when you market online – simply due to the sheer amount of Internet users.
This happens when you share content, are active on social media, and create online campaigns on platforms like Google Ads.
More leads and sales
When you market online, you can target your campaigns to the most qualified customers, which will result in more leads and conversions.

With any online marketing strategy, you can base your target audience on much more specific criteria than listeners of a certain radio station or readers of a specific magazine. Instead, you reach users based on targeting your unique audience.
Higher revenue
When you reach your audience with online marketing, you'll be able to increase your overall revenue.
If you're a medical device company, for instance, that wants to use online marketing to increase your leads and sales, you can do it with digital marketing. Even better, your medical device marketing strategy can do it at a cost-effective rate, using strategies like content marketing and SEO.
Digital marketing strategies allow you to attract quality leads, which results in both higher ROI and greater revenue for your business.
The most effective online marketing strategies
Now that we've covered a few basic digital marketing goals, we can take a look at the strategies that are most effective at reaching them.
SEO
SEO, or search engine optimization, allows your website to rank higher in search engine results pages for searches related to your business, products, and services. This helps you reach every single one of the goals we mentioned above.
SEO is made up of multiple strategies that work together to increase your rankings in search results.
Keyword research is a crucial part of any SEO campaign. Before you start optimizing your site, you have to determine the keywords that your audience is most interested in.
There are some great free keyword research tools including keywordtool.io and KeywordsFX that can help you build your list of valuable keywords.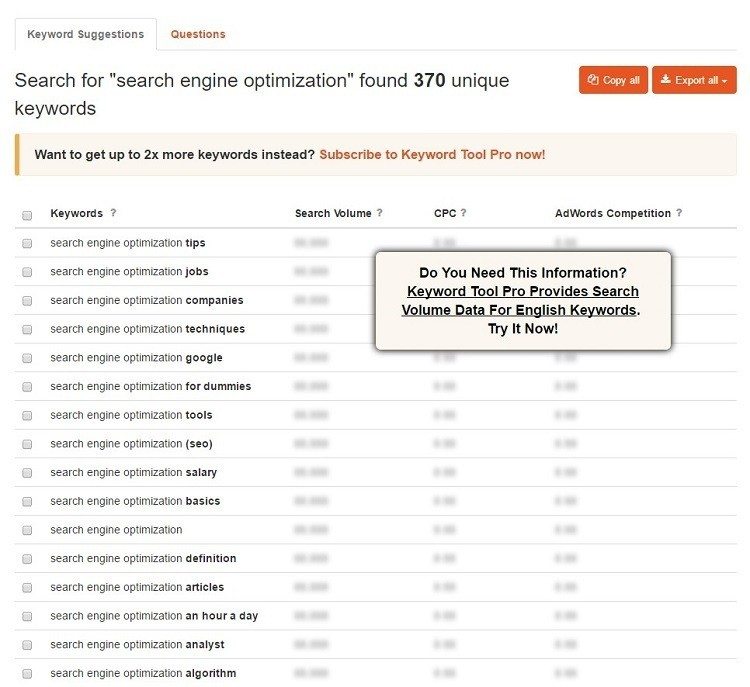 After you do keyword research to find your most valuable keywords, you should optimize your content for those keywords. This means including them where they sound natural in your content, and in HTML elements like header tags and meta descriptions.
The more effectively you incorporate these keywords throughout your site, the higher you'll be able to rank in search engine results when your target audience searches them.
PPC
PPC, or pay-per-click advertising, is a great way to promote your company online and reach users who are actively searching for specific products and services.
PPC is a budget-friendly strategy, because it allows you to decide exactly how much you want to spend per month, and how much you'll pay every time an ad is clicked. As the name denotes, you'll only pay for your ad when it's clicked – not when it's seen.
PPC works on a bidding system within search engines. You first decide which keywords you want to target with your PPC ads, and then you make a bid for how much you'll pay every time it's clicked.
If you bid higher than other advertisers that also want to advertise for a specific keyword, your ad will display above regular search results. Then, if a user clicks your ad and visits your website, you'll pay your predetermined bid amount.
Content marketing
Content creation is a crucial part of any digital marketing strategy because it gives users a reason to visit your site, and gives search engines something to crawl and index.
Crawling refers to the way that search engines like Google browse the Internet, and indexing refers to how the crawled information is stored. When content is indexed, it can show up in results pages. But if your pages aren't indexed, Google won't know that they exist, which makes it impossible for them to rank your page in search results.
Google also loves the constant flow of new information. For this reason, blogs are a great content option in addition to your basic site pages.
No matter what kind of content you create, it should always be useful and interesting to your target audience. When your readers find your information helpful, they'll be more likely to share it, and they'll also perceive you as a leader in your field. This helps you become an online authority.

Posting information can increase your authority in two ways – one, by changing the way readers look at you, and two, by creating information that other site owners will want to link to.
Domain authority increases when you gain links from reputable websites. To earn these links, you have to create content that is worthy of being linked to.
If you have a high number of links, but they all come from sites with relatively low domain authority, you won't see much of a difference in your own domain authority. Instead, you should strive to create a backlink profile that has high quality, high authority links – and this requires creating great content.
Your content can come in many different forms, including written content, infographics, and videos.
Written content is the most common form of information online. This is the kind of content that makes up the majority of your website's pages, and can include articles, longform content, and blogs.
These pages inform your audience about your products and services, and should include photos and other forms of multimedia to keep users engaged. Typical article pages are usually 500 words long, but you can also write "longform" content, and aim for around 2,000 words.
Longform articles should give an in-depth look at a topic, and should cover all facets of the subject in detail. These lengthy articles educate readers, and Google also tends to rank longer articles higher in results pages.
Blog posts are another form of written content that are usually published on a schedule. Blogs work well for content marketing because they are easily shareable on social media, and producing them on a schedule allows site visitors to know when to check back for new posts.
Infographics are another form of content that have grown in popularity in recent years. They are a marketing powerhouse, because they allow you to compile and present complex topics in an engaging, visual way.
Finally, videos are one of the most effective forms of content today. Videos are engaging, and encourage visitors to spend more time on your pages. Often times, users are much more engaged by a video than they are with a wall of text.
Email marketing
Email marketing is one of the best ways to stay in contact with users that have already shown interest in your business.
After a user subscribes to your email list, you can send them special offers, coupons, helpful tips, and information about your company.
You should never send emails to addresses that you haven't received via submission form online or in person, though – this can appear spammy to recipients.
To collect emails for your contact list, you can add a form to your website that invites users to share their email address for something in return. For example, you could offer a free guide about your business or services, an entry in a drawing, or simply access to your monthly newsletter.
After collecting addresses, you'll be able to start your campaign.
One of the most popular ways to market your business via email is with a monthly newsletter.
A monthly newsletter is a great place to share information about facility updates, specials you're currently featuring, new services becoming available, and general company news.
No matter what you choose to include in your newsletter, you should create a schedule so that users know exactly when to expect updates.
Social media marketing
Social media platforms boast billions of users around the world, so they present a huge opportunity for any business.
Some of the best social media platforms to market your business from are Facebook, Twitter, LinkedIn, and YouTube.
Facebook
Facebook is the largest social media platform, and the size of its user base alone makes it a good choice for every business. You can post updates and interact with followers, and also use the platform's built-in advertising options to reach an extremely targeted audience.
As you create your Facebook posts, you should use multimedia in conjunction with text in order to engage users. You can post links to your website's blog, pictures of renovations at your facility, and photos that are interesting to your followers.
Twitter
Twitter lets users share 140-character text posts, photos, links, or video clips. You can use it to share brief updates, as well as links to your latest blog posts and other content.
LinkedIn
LinkedIn is one of the most important social media platforms for B2B companies, since it was designed from the start as a platform for building professional connections.
Your LinkedIn profile page is a great place to tell potential customers about your business, and can provide more technical, industry-specific information than your Facebook or Twitter profiles.
You can also take advantage of search groups to connect with other professionals in your industry.
YouTube
YouTube is a great platform to get viewers engaged with your business. Videos tend to be more engaging than text alone, meaning they can be extremely effective for showing complex processes and behind the scenes information.
To get the most from YouTube, you should create videos that target topics that include target keywords for your industry.
Instagram
Instagram is an app that allows users to share photos, short videos, and text captions. Since Instagram is a photo-based app, you can post photos of company events, new products, or even short clips of product creation.
No matter what social media platforms you decide to advertise on, you should always be sure to reference your social media in other aspects of your online marketing strategy.
For example, if you write blog posts for your content marketing strategy, you should always include links to your social media profiles so that your readers can also follow you on social media.
How to create the most effective online marketing strategy for your business
If you want to create the most effective online marketing campaign for your business, it's important to consider how different strategies work together to form the most successful campaign.
SEO and PPC
SEO and PPC work extremely well together, and using them both will help you maximize your visibility in search engine results. SEO is a longer term business strategy that helps your website rank well in search engine results, and PPC ads are an effective way to gain instant traffic, particularly for competitive keywords.
SEO and content marketing
Content marketing also works hand in hand with SEO.
SEO is all about getting your site pages to rank highly in search results, and content marketing is the production of content that answers your audience's questions and has the ability to rank well. One can't function without the other.
Social media marketing and any other strategy
Social media marketing works well with any online marketing strategy, because you can use your social media accounts to drive visitors to your website.
On the flip side, you can also mention your social media profiles on your other marketing platforms. For example, you can guide people to your social media profiles with your content, email newsletters, and even other social profiles.
WebFX is a partner businesses trust.
Hear from HydroWorx, who saw a 236% increase in organic sessions with WebFX services.
Watch the Video Testimonial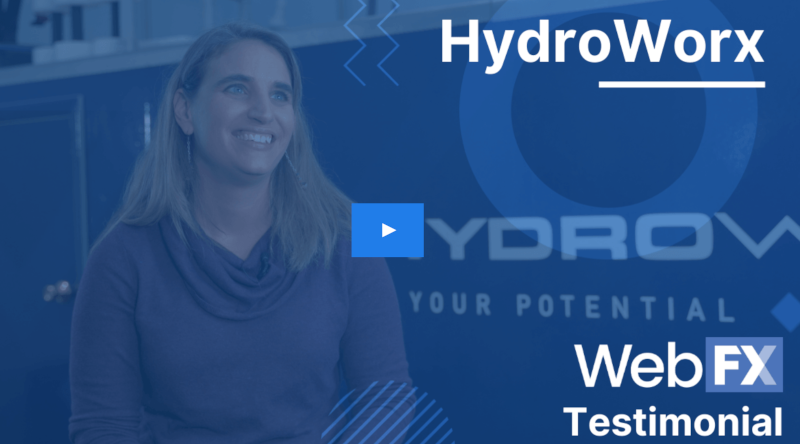 Ready to create an effective online marketing strategy?
If you're ready to use Internet marketing to take your online presence to the next level, WebFX can help.
Our digital strategy agency has years of experience with SEO, PPC, content, email, and social media marketing, and we'll use that experience to create an effective strategy for your business.
When you work with WebFX for your Internet marketing needs, you'll get a custom marketing campaign with the right combination of marketing services to help you meet your goals.
Contact us today for a free quote! We can't wait to hear from you!