Online advertising for casinos has the potential to draw thousands of people to your casino to test their luck at your tables. Specifically, pay-per-click advertising (PPC) has the potential to build tons of attention and awareness about your casino for next to nothing on your initial investment.
Still, PPC is competitive, especially if you're in gambling hotspots like Las Vegas or Atlantic City. That means you have to play it smart to beat big casinos at their own game. Fortunately, all you need to do that is a little knowledge and some practical application to start getting more gamblers in your casino.
To learn more about using PPC for your casino, keep reading, and contact us online or at 888-601-5359!
Traffic attracted through PPC advertising yields 50% more conversions than organic advertising.
Are you leveraging PPC in your marketing efforts? Let's get started.
View the Guide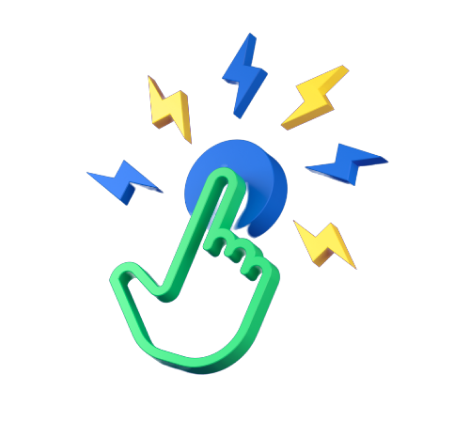 What is PPC for casinos?
PPC is an advertising method that's based on an auction system. Search engines and social networks use it to allow companies to buy their way to the top of search results so they can easily attract customers, even right after a casino makes its website.
Google was one of the first companies to introduce PPC advertising. In that system, you place a "bid" for a certain keyword (such as "casinos in [your city]"), and whenever someone searches for that keyword, your ad will show up in search results.
The position of your ad depends on how much you bid and how good you are at giving Google users what they want.
When you bid high, you'll be at the top of the search results to get as many clicks as possible. When you bid low, you'll show up lower in search results.
The goal is to get Google users to click your ad and go to your website, so you can turn them into customers. Plus, you only ever pay Google if someone clicks on your ad — so if you do show up low in search results, you won't pay for people who click on one of your competitors' ads.
Besides, even if you did, you're only spending pennies to get customers that can bring you hundreds (and maybe even thousands) of dollars.
The best way to get customers is to create a special page on your website (called a "landing page") and attach that to a single ad.
The landing page should talk about the keyword a searcher just used. So if someone looked up "casinos in [your city]," you could have an ad about how your casino is the best in the area, and that ad could lead to a page that talks about the best features of your casino.
Other companies have similar PPC systems as well, including Facebook. However, Google is usually the most reliable company for PPC since so many people use it every day.
Our digital marketing campaigns impact the metrics that improve your bottom line.
See More Results

WebFX has driven the following results for clients:

$3 billion
In client revenue

7.8 million
Leads for our clients

5.2 million
Client phone calls
Hear What It's Like to Work With WebFX!

"WebFX for us has been much more like a partnership than a client-customer relationship. They really feel like they part of our team. We feel very fortunate to have found them."
Travel And Recreation Company
Why is PPC good for casinos?
There are a couple big reasons PPC works especially well for casinos:
It's free to create an ad and corresponding page.
You can specifically target people who want to come to casinos.
You can easily outrank competition by bidding more.
You pay pennies to get customers that can bring you hundreds of dollars.
You can start and stop your ads instantly, at any time.
You get precise data on the people who click your ad.
You can change and update your ad campaign at any time.
Those seven reasons are some of the major benefits that come from using PPC, especially for casinos. And now that you know them, we can jump into setting up your PPC campaigns to get the best possible results.
PPC tips for casinos
The following strategies are tried-and-true methods of getting more gamblers into a casino's doors. They're easy to do, and they take almost no money on your part. You just have to do your homework to achieve success.
1. Know your keywords
The success of your PPC campaign depends on use the right keywords. The keywords you choose should be:
Relevant to your casino
Targeted toward people who want to gamble
Long phrases that reflect user intent
Keywords need to be relevant because if they're not, you won't get the right kind of traffic to your site. You want people who are interested in gambling in person, so unless you offer an online option, it's smart to focus on keywords that imply physically going to a casino.
Your keywords should also be geared toward people who actively want to gamble or find a casino. Phrases like "low stakes blackjack in [your city]" are great since they describe a game someone wants to play, how much someone is willing to wager, and where they want to go.
Last, your keywords should be long, descriptive phrases (called "long-tail keyword") that reflect user intent. You could try to compete for the phrase "casino," but there are nation-wide casinos that already have that keyword on lockdown — and the people looking up that keyword could be in San Diego when you're in Atlantic City.
Instead, focus on long, location-based keywords that don't cost much and appeal to your local customer base.
2. Set up landing pages
Now that you have those keywords picked, take a few hours to create individual pages on your site that correspond to those keywords. The pages should talk about the keyword in-depth, so someone knows that they're at the right place when they're on your website.
So if someone's looking for "low stakes blackjack in [your city]," have a page dedicated to your low stakes blackjack tables, profile your dealers at those tables, and show how much they could potentially win by playing.

Showing users the potential payoff is key for casinos because it shows them how much they could earn if they struck it big. And once you plant that seed of excitement and fun, you're sure to get more gamblers through your doors.
3. Monitor your results
Once your PPC campaign is up and running, keep an eye on it through Google Ads or some other monitoring service. The data that comes back to you will show you how effective you are at getting new customers, how much money you're spending on ads, who's clicking your ads, and more.
If you see a strategy that's working well for you, double down and make other ads like it. And if you see something that's not working well, scrap it and move onto the next idea.
Questioning the quality of your SMB's PPC performance?
Get your FREE PPC audit from WebFX today!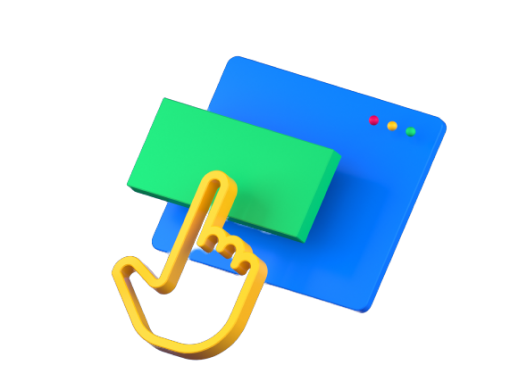 WebFX is an expert on PPC for casinos
At WebFX, we know how to use PPC to get the best results possible. We've worked with casinos in the past who have wanted more foot traffic to their tables, and that's exactly what they got when they partnered with us. Our team of expert PPC managers is here to get the best results for our clients — and we want the best for you too!
Are you ready to hit it big? Contact us today to set up a unique PPC campaign for your casino!
Earn a 20% greater ROI with WebFX