From sweet 16 parties to wedding days, senior proms to corporate outings, there's no shortage of reasons to hire a limo service. The business is out there. The question is, how do you attract it to your company?
We'll take you through the basics of lead generation for limo companies, from lead generation strategies to tips for how to maximize your efforts.
37% of marketers say that generating high-quality leads was one of their biggest challenges.
We want to decrease that percentage.
WebFX can help you generate high-quality leads with a customized marketing strategy.
Learn More About Lead Generation Services
What is lead generation for limo companies?
Your leads are your potential customers — specifically the ones who've demonstrated an interest in booking your services. They may have visited your website, requested a quote, signed up for your newsletter, or even hired you before.
In short, lead generation is the process of generating interest to attract and convert prospective customers. Using inbound or outbound marketing — or a combination of the two — your goal is to turn your audience into leads and your leads into customers.
4 lead generation strategies for limo companies
Morgan and Riley can't wait to pull up to prom in a limousine with all their friends. They've been talking about it for months, and they know exactly what they want — now they just need to find a reliable company offering a reasonable price.
Taylor and Alex are still making up their minds about the transportation they want for their wedding ceremony and reception. They're researching their options while they plan other details of their special day.
While both couples are interested in limo rentals, Morgan and Riley will likely approach it differently than Alex and Taylor. Using multiple lead generation strategies lets you appeal to people at different stages of your marketing funnel. Let's look at some of the top strategies for your limo company.
1. Local SEO
Local businesses account for 46% of Google's 3.5 billion daily searches, making local SEO one of the limo industry's most effective lead generation strategies.
Traditional SEO optimizes your website for Google and other search engines, helping it appear higher on the search results page. Local SEO does the same thing with a tighter focus to help you target a local audience. This strategy is excellent for attracting users who are either comparison shopping or actively ready to commit to a purchase.
Elements of a local SEO strategy include:
Optimizing your website for any display, including mobile.

Using local keywords.

Improve your website's user experience to make it easy for leads to navigate.
2. Paid advertising
A paid advertising strategy uses ads to spread awareness of your business and services. This strategy encompasses both traditional advertising — like newspapers, billboards, TV and radio — and digital channels. The primary goal is to build interest and brand awareness — perfect for leads at the top of your marketing funnel.
One of the most popular types of digital paid advertising is pay-per-click (PPC). While traditional advertising requires payment upfront, investing in PPC advertising means you only pay when someone clicks your ad.
You can choose the type of PPC ads that best suits your audience:
Local service

Paid search

Display

Social media

Remarketing

Google Shopping

Instream
3. Social media
Social media platforms offer invaluable advertising and marketing opportunities for limo companies. Whether you're generating interest or connecting with your current leads, social media is a must in today's market.
Social media lead generation involves building a personality and presence that people will associate with your brand. Consider ways to establish yourself with your audience:
Ads featuring happy people dressed for their weddings or prom in front of your limos can link your business to the idea of memorable life events.

You can drive engagement by posting questions that encourage people to respond.

Providing quick, friendly responses to people's concerns, questions, and comments will help build your relationship with current or potential leads.
4. Content marketing
Content marketing involves creating and hosting helpful content like informational articles, guides, infographics, or blog posts. This strategy lets you generate leads while establishing your business as an authority.
You'll want to choose topics to attract leads at each stage of your marketing funnel:
Top of funnel:

Users at this stage are at the beginning of their search for a solution. You can establish your credentials as a useful source with content on related topics, like budgeting guides for weddings and other significant events or lists of local attractions.

Middle of funnel:

At this stage, users are evaluating your company and the services you offer. Content like posts about the benefits of hiring a limo for different events can help convert these leads.

Bottom of funnel:

By the time they reach this stage, users are ready to make a decision. You can generate leads with helpful information like how to choose a limo company or explanations of your differently priced packages.
Tips for limo lead generation
Once you've chosen your lead generation strategies, these tips can help you put them into action:
Use consistent messaging:

Creating a consistent experience helps users recognize your business and services in different contexts. It also helps establish the sense of reliability essential to a relationship of trust.

Make your offers unique:

Interesting offers can be especially compelling for users at the top of your marketing funnel. Instead of sticking to free trials and consultations, consider a contest, giveaway, or limited-time service.

Make your user-facing technology user-friendly:

Potential leads want to know that working with you will be a smooth, painless process. Ensure your website is optimized and up to date, with easily accessible service menus, ride booking, and secure payment submission.

Manage your online reputation:

You'll be able to convert more leads if you have a visible history of excellent customer service. Ask your customers to rate and review their experience on your website, Google, or Yelp. Be sure to respond politely and thoughtfully to each review, good or bad.
Meet WebFX:
Your world-class, tech-enabled marketing agency with over 1.6 million hours of combined expertise.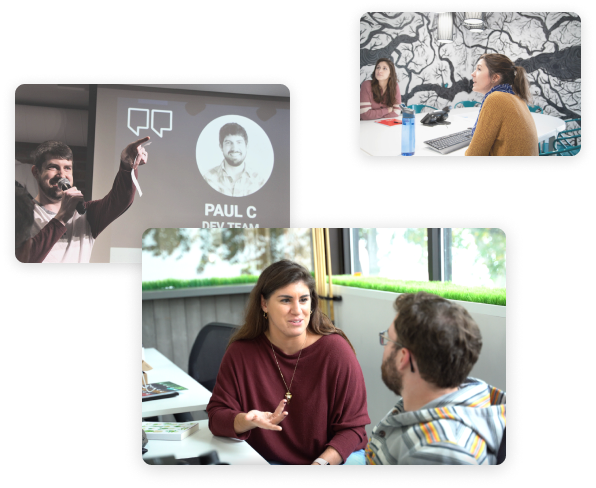 Improve your lead generation with WebFX
If you're ready to start generating more leads for your limo company but aren't quite sure where to start, WebFX can help! We have more than 1020 client testimonials for you to browse through, so you can see if we're the right fit for you.
Our lead generation services can help you determine which strategies will suit your business best and put them into action. We provide skilled writers and award-winning web designers to take you from strategy to success and your dedicated account representative will keep you up to date each step of the way.
You can request a free quote online or call us at 888-601-5359 to talk to a strategist today!
Increase your leads, sales, and revenue with digital marketing
Find Us Driving Revenue Nationwide