B2B Lead Generation Best Practices
As a B2B business, you have a special niche in the world marketplace. Because you sell products and services directly to other businesses, and not to individual consumers, the way your company approaches marketing has to be tailored for those businesses.
Unlike B2C companies, who only have to convince one individual to make a purchase, B2B companies have to give individuals the information they need to convince an entire team to make a purchase. The sales cycle is also typically much longer, meaning that you have to make it a priority to stay in potential clients' minds for a longer period of time.
However, before you can make any sales at all, you need to have leads. And in order to that, you'll need a strong B2B lead generation strategy.
Call 888-601-5359 to speak with a strategist about lead generation services from WebFX, or keep reading to learn more about what it takes to generate qualified leads online.
Understanding lead generation
In general, lead generation is the way that prospective sales are brought into contact with a company. Of course, this is an essential part of any business, because sales are the driving force.
Before modern marketing, lead generation often meant cold calling or going door to door in the hopes that someone would be interested in what you had to offer. Thankfully, that's no longer the case.
With all of the Internet marketing tools available, it's entirely possible to generate all the B2B sales leads you need for your business online.
WebFX specializes in B2B client success.
Wheeler Machinery Co., saw 82% higher average time on site after partnering with WebFX for SEO, CRO, web design and development, and website content services.
See Case Study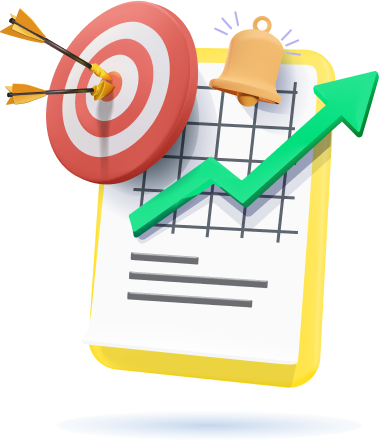 How B2B and B2C lead generation differ
There are many strategies for generating leads online, but many of them work best for reaching individual consumers. And although B2B and B2C lead generation share similarities, they have differences as well.
How B2B and B2C lead generation are alike:
How B2B and B2C lead generation differ:
Consumers and businesses have different "pain points"; consumers often buy emotionally, while businesses make decisions on expertise and price.
Businesses often make their decisions more slowly, because more people's opinions are taken into consideration.
Tips for effective B2B lead generation
Keeping the differences in mind, here are a few best practices for effective B2B lead generation:
Be prepared for a longer sales cycle
You are dealing with a business, not a single person, most of the time. This necessitates patience and a thorough understanding of your potential clients' needs—so don't worry about how long the sales cycle is taking.
Instead, figure out what a typical sales cycle length should be and what steps are involved. This will help you control the lead generation process from start to finish.
You might also see a longer turnaround time before achieving a return on investment (ROI). For reference, B2B lead generation costs $2500 to $12,000 per month. How much you invest, though, will depend on your industry, strategy, and other factors.
Stick to the facts
Consumer lead generation often involves selling using feelings, but businesses are less likely to buy from you because of an emotional attachment. Instead, they'll make decisions based on the features and benefits of your products.
This means that in order to generate leads, you need concrete evidence of your successes. Creating thorough case studies, sharing positive testimonials, and highlighting data-based success stories will be much more effective than any creative campaign.
Identify valuable content types
Are your B2B prospects looking for videos on how to use your products? Would they be interested in a buying guide? What do they need to know to make a buying decision?
Find out the content that matters to your potential clients, and then create it for their needs.
Some of the most effective ways to generate valuable leads through content marketing include:
Host a webinar: Webinars help to educate attendees about your industry and the products and services you provide. This information is valuable for businesses as they look to gather facts before making a purchase. In addition, webinars are cost-effective and can increase awareness of your company among a large audience.
Create videos: Videos allow you to demonstrate key features of your products and services. This will help to provide businesses with the information they need to make purchase decisions. And you can easily create and post videos to YouTube, the second largest search engine.
Start a blog: Blogging gives you the ability to provide fresh information about your business and industry. Search engines and humans alike love quality content, and blogging can position your company as an online authority and leader in your field. In addition, blogging can help to boost your rankings in search engine results, increasing the chance that more people will visit your website and learn about the products and services you provide.
Give away free tools
You can also create and give away free tools and content.
For example, you can create an ebook and require site visitors to enter their email addresses in order to receive access to the content. Then, you can keep in touch and follow up with information related to the topic of the ebook.
Keep B2B prospects in the sales loop
Even if your B2B prospects don't immediately convert, you should be able to loop them back into the cycle so you don't lose them. Eventually, many of them will buy—they just aren't ready yet because they don't have the right amount of resources, support, or desire.
You can keep your company in their minds with lifecycle email marketing and drip email campaigns.
Use calls to action, just as you would with B2C lead generation
Don't forget that although you're selling to a business, you're working with humans. Include calls to action in all your correspondence and marketing so the prospective clients know what to do next.
Automate where possible
When you're working to generate leads on a large scale, you need to streamline your processes to maximize results. With marketing automation software, you can keep track of all of your potential clients, as well as where they are in the sales funnel and what you need to do next to help them convert.
Evaluate and improve
Every quarter or so, reevaluate your B2B lead generation strategies. Use tools like Google Analytics to help you determine what you're doing right, as well as areas that aren't working so well.
There's no end solution for lead generation practices, as client preferences and behavior will continue to change of time. This means that your strategy should constantly be under development and evolution.
Pay attention to your competitors
Are you paying close attention to your biggest competitors? You can learn a lot about lead generation in a B2B environment by watching what they do. It doesn't mean you have to emulate them, but you can at least be on the lookout for potentially valuable strategies.
Utilize social media
This is a relatively new way to reach out to businesses that might be interested in what you have to offer. Although social media platforms were once considered a place only for B2C marketing and lead generation, this philosophy has changed thanks to the upsurge in business profiles.
This is especially true on LinkedIn, which is designed specifically for professionals. If you haven't yet looked into the platform, create a profile and consider using it in your marketing. You can also join a variety of groups on LinkedIn and network with professionals who may just become leads.
Want to generate more leads for your B2B company?
If you'd like to generate more leads for your B2B company, WebFX can help. We have years of experience developing effective strategies for clients in a variety of B2B industries, and we can do the same for you.
For more information on how your business can use the Internet to generate leads and revenue, contact us today to speak with a strategist!