Lead generation is vital for any company to stay in business, including your alternative medicine practice. With increasing competition and new digital avenues for reaching prospective customers, your business needs to create a solid lead generation strategy to ensure a steady stream of patients and revenue.
Learn more about generating leads for your alternative medicine practice, then consider subscribing to Revenue Weekly to learn more tips for improving your digital marketing efforts!
Don't miss our Marketing Manager Insider emails!
Join 200,000 smart marketers and get the month's hottest marketing news and insights delivered straight to your inbox!
Enter your email below:
Inline Subscription Form – CTA 72
"*" indicates required fields
(Don't worry, we'll never share your information!)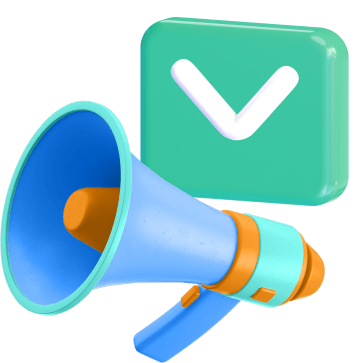 Why online lead generation is vital for health care businesses
Many people turn to the Internet to research health care-related topics. Whether they have a question about their health or want to find a trustworthy provider, they'll most likely search for answers and ideas online. This trend opens many opportunities for your practice to find users interested in your services.
As people study health care options online and search for a provider that fits their needs, you can assert yourself as a trustworthy authority in the field through your online presence. The more active and engaged you are online, the more leads and sales you can drive for your business.
How to generate leads for your alternative medicine practice
Connecting with online users is essential for growing your practice. Check out these eight tips for making the most of your online presence so you can drive more leads for your business!
1. Write a blog
An effective way to generate leads for your practice is to create valuable content that shows visitors your expertise and keeps them coming back for more. Regularly updating a blog lets you educate your audience about topics they care about in addition to your services.
Develop blog posts based on the top questions your patients have. When you focus on resolving your target audience's concerns, you help them see you as a valuable source of information they can trust to take care of their health needs.
2. Include a call to action
Inspire people who are interested in your services to act by including calls to action (CTAs) throughout your website. Place them above and below the fold to capture visitors' attention and urge them to act on their curiosity.
A few common CTA ideas include:
Scheduling a consultation

Signing up for an email newsletter

Calling your offices

Following you on social media

Downloading your mobile app

Reading a blog post
Also be sure to include CTAs on your social media in your bios and posts. When you have links to your website throughout your social media, you'll drive more traffic and discover more leads.
3. Implement search engine optimization (SEO) strategies
SEO focuses on helping your website appear at the top of search engine results. A well-planned SEO strategy will passively promote your business every day, driving more leads to your website. To improve your search rankings, work on using the right keywords to attract your target audience. Study what topics and terms users are searching for, then include them in your content.
4. Create an effective web design
Once you've used SEO to attract visitors to your website, employ an effective web design to keep them on your page. A seamless, pleasurable website experience will inspire your visitors to become leads by showing them you are credible and professional.
Consider implementing these best practices when designing your website:
Ensure fast loading times

Use a responsive design

Include testimonials

Keep a simple color scheme

Create noticeable and attractive CTAs

Make contact information obvious

Use simple navigation tools
5. Get involved on social media
Connecting with your target audience on social media will build trust and ultimately generate more leads for your business. As you develop emotional connections, showcase your brand, and form relationships with your followers, you'll inspire more people to become loyal customers.
To make the most of your social media marketing efforts, focus on showing the human side of your brand. A few ways to build personal connections include:
Creating a consistent brand identity across platforms

Displaying images of you, your staff, and your offices

Summarizing and linking to blog posts on your website

Responding promptly and professionally to comments and criticisms

Posting educational content

Sharing relevant posts from other creators

Partnering with industry experts and influencers

Utilizing multiple platforms to reach audiences
6. Participate in email marketing
Email marketing helps you position yourself as a helpful and authoritative brand within your industry to capture leads. Email marketing allows you to:
Demonstrate knowledge

Showcase results of products or services

Send company updates

Provide special offers

Educate readers on relevant topics
When crafting your emails, focus on delivering useful information along with a strong CTA. As you inspire curiosity among your readers and encourage them to act, you'll drive more leads for your practice. Be sure to write subject lines that are brief, actionable, and distinct so readers are motivated to open your emails.
7. Focus on referrals
One of the best ways to find new patients is to ensure your current ones are happy with your services. The more satisfied your patients are, the more likely they'll share your practice with others. Inspire your patients to refer their friends by starting a referral program or simply ask them to post a review online.
8. Use pay-per-click (PPC) advertising
PPC is a cost-effective and easy way to instantly target your desired audience. It places you right in front of those most interested in your services, helping you find qualified leads. You only pay when your ad is clicked on, providing an affordable strategy for generating leads.
Consider partnering with a PPC management company to make the most of this advertising method.
37% of marketers say that generating high-quality leads was one of their biggest challenges.
We want to decrease that percentage.
WebFX can help you generate high-quality leads with a customized marketing strategy.
Learn More About Lead Generation Services
Generate leads with help from WebFX
Ready to grow your alternative medicine practice through lead generation? WebFX can help! We've been driving leads and revenue for our clients since 1996, so you can trust us to bring the experience and expertise your business needs to see results.
Contact us online or speak to one of our digital marketing experts at 888-601-5359 to get started today!
Increase your leads, sales, and revenue with digital marketing