Long-term clients are essential to any accounting firm's success. The clients that work with you year after year are the ones that help you succeed.
In order to grow your accounting firm and increase your revenue, you need to generate new accounting leads that will turn into these long-term clients. But that doesn't happen by chance, especially in today's Internet-driven world.
If you want to attract new bookkeeping leads and show them that you're the right choice for their accounting needs, you need a strong lead generation strategy.
On this page, we'll share how to get new accounting clients using proven digital marketing lead generation strategies that include:
Use the links above to jump to the strategy you're most interested in, or keep reading to get started!
37% of marketers say that generating high-quality leads was one of their biggest challenges.
We want to decrease that percentage.
WebFX can help you generate high-quality leads with a customized marketing strategy.
Learn More About Lead Generation Services
1. Help your potential clients
Most of your potential clients don't begin their searches for accounting services by immediately looking for accountants. Instead, they do some general research to get an idea of their needs and what they should know before contacting any firms.
You can make sure these accounting leads find you in this early research stage by providing the information they want on your site as part of your content marketing strategy.
There are probably a handful of questions you're regularly asked by prospective clients, and several common issues that many of them bring up during discussions with you. You can write comprehensive, in-depth answers to each of these questions and publish them on your site to preemptively answer those questions for prospects.
These pages can take the form of informative articles, how-to guides, and even FAQ-style pages for specific topics.
When potential clients come across these pages during their research, you'll provide the exact information they need. You can help them make progress toward choosing an accounting firm and solve a problem for them right away.
This means that their first impression of your brand will be extremely positive – so even if they aren't immediately ready to contact a firm and discuss their options, they'll remember you when they are, which is why content marketing is one of the most effective ways for how to get new accounting clients.

Hear What It's Like to Work With WebFX!

"WebFX has made SEO, website improvements, and just the overall process of improving the quality of the leads we have look and feel easy! With the amount of time I used to spend on this I could not imagine taking it back and getting even close to the amount of leads that they've gotten us!"
Public Accountant
2. Optimize your site for search
If you're wondering how to find accounting leads, turn to search.
Most of your potential clients look for accounting-related information on search engines like Google. If you want them to find your firm and become a bookkeeping lead, you need to show up in search results.
That's where search engine optimization, or SEO, becomes important.
SEO is the process of improving your site in ways that help search engines understand it. That covers a lot of details about your site, like targeting specific keywords related to your industry to help pages rank well in search engine results. It also involves improving your authority online by building links from other credible sites.
With a strong SEO strategy, you can increase your rankings for the phrases your potential clients are searching, like "accounting firm in [your city]" or "best accountants in [your city]."
You should also optimize all your informative content, so your potential clients can easily find the pages they need when they look for answers to their questions.
The best part is you can use SEO to target ultra-specific leads.
For example, if you're wondering how to get tax clients, you can use SEO to target phrases that someone looking for a tax accountant may use, like "tax accountings near me."
Either way, SEO offers options when it comes to lead generation for accountants.
3. Optimize your site for conversions
After a visitor arrives at your site, you want them to convert into a bookkeeping lead. You can do that with conversion rate optimization, or CRO.
Each of your pages should have a clear point and a call to action that encourages your visitors to accomplish it. That goal can be anything from signing up for an email newsletter to filling out a contact form, as long as it moves your visitors closer to becoming clients.
With CRO, you can test multiple versions of these calls to action and determine which best generates new leads. Then, you can implement that version permanently (or at least until you come up with a new idea to test) to maximize the percentage of traffic that becomes clients.
You can also use CRO to test almost all the other elements on your site, from the structure of your navigation to the images you use on your pages. You may not think these elements have an impact on your visitors' decision to convert, but you might be surprised – and you won't know until you test.
When it comes to lead generation for accountants, CRO works extremely well because it takes existing traffic from your site and increases its conversion rate. You're getting more value from what you have and turning more qualified visitors into accounting leads.
4. Use email to stay in touch
Another great way to get bookkeeping clients online is email marketing.
When using email marketing, there should be several places on your site for visitors to provide their email addresses, whether to sign up for a mailing list, download content, or contact your firm. As you collect these email addresses, use them to stay in contact with all of your leads.
The simplest way to do this is with a weekly or monthly newsletter. You can include news about your firm, trends in your industry, and any tips that could be useful to your potential clients.
When you send these newsletters, you become a regular presence in your leads' inboxes. And as long as the information you provide is interesting and useful, you can continue to build your reputation with each of them.
In addition to your standard newsletter, you can also use personalized automated emails to nurture your accounting leads. You can set these emails to trigger based on actions your visitors take on your site, like visiting a specific service page or downloading a guide.
This takes the guesswork out of following up with your leads and provides additional information that's directly relevant to their needs. It's also one of the reasons email is one of the most effective strategies for winning new bookkeeping leads.
Good agencies have more than 50 testimonials.
Great agencies have more than 100 testimonials.
WebFX has over 1000+ glowing client testimonials.
See What Makes Us Stand out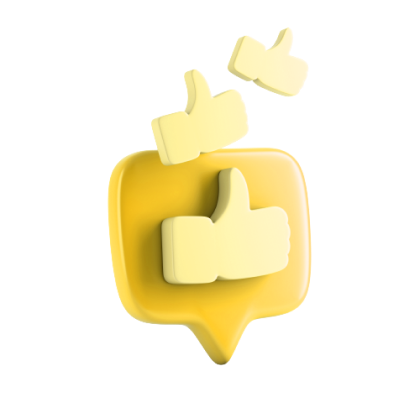 Attract more accounting leads with WebFX
Generating a steady stream of qualified accounting leads is challenging for any business, and especially in competitive industries like accounting. If you want to reach your potential clients online, an effective lead generation strategy is the only way to stay ahead of your competitors.
At WebFX, we have years of experience creating successful strategies for our clients, and we'll do the same for you. Just browse our case studies and client testimonials to learn how we generated more than 7.8 million leads for our clients in the past five years.
Contact us today or call us online at 888-601-5359 for more information and a free quote!
Earn a 20% greater ROI with WebFX