Turn more visitors into leads with WebFX
Driving manufacturing leads for
25+ years
91%
RETENTION RATE
Industry average: 50%
Why is our retention rate so high?
We leverage our expertise to delight your customers and keep your clients coming back.
93%
CLIENT SATISFACTION SCORE
Industry average: 72%
why is our satisfaction score so high?
Project management
ROI tracking
Diverse skillsets
"We are getting more traffic and spending less money, which is always a great thing. Our SEO results have gone way up."
Heavy Equipment Dealer
420%
NPS SCORE
Industry average: 16
why is our NPS so high?
Turn-key solutions
Real business results
Consistent communication
5 incredible benefits of CRM for manufacturing companies
The best CRM for manufacturing businesses to boost revenue — Nutshell
Are you searching for the best CRM for manufacturing businesses so you can start maximizing your revenue? Look no further than Nutshell.
Nutshell is the best manufacturing CRM, and we're not just saying that because it's our software.
This industry-leading CRM platform enables you to:
Automatically track the ROI of your marketing budget
Track the entire lifecycle of your leads from their first brand interaction to purchase
Manage your sales pipeline
Access audience behavioral insights
Manage client interactions and contact details
Automate sales and marketing processes
Use artificial intelligence (AI) to identify opportunities to improve your campaigns
Measure your marketing strategy results
And much more!
And the best part? Nutshell integrates seamlessly with MarketingCloudFX, our proprietary marketing software.
With Nutshell and MarketingCloudFX integration, you can:
Access data-driven strategies behind over $3 billion in revenue
Implement expert-led techniques behind more than 7.8 million leads
Unlock do-it-for-me marketing campaigns from over 500 marketing experts
Maximize your return on investment (ROI) with over one billion data points from MarketingCloudFX
With both Nutshell and MarketingCloudFX at your fingertips, you'll be equipped with your all-in-one digital marketing solution that grows your manufacturing business.
WebFX knows manufacturing.
"Working with WebFX, everything is very organized and strategic. We're only a year into our partnership, and our expectations have definitely been met."
— C.H. Reed, Industrial Solutions and Services
See the Testimonial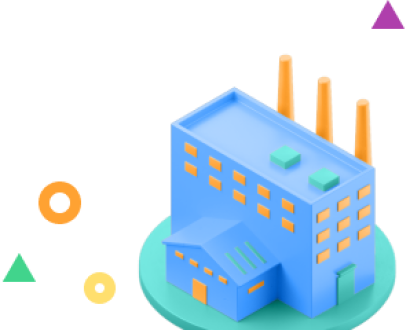 Get started with the best CRM for manufacturing companies today
Are you ready to get ahead of your competitors and start maximizing your revenue? WebFX can help.
Our industry-leading platform, Nutshell, gives you all the tools you need to convert more prospects into clients and build relationships that keep them coming back for more.
Plus, with our award-winning team of over 500 marketing experts behind you, you'll be able to optimize your strategies and implement data-driven campaigns that accelerate your sales and revenue.
Ready to partner with the agency behind over $3 billion in revenue? Call us at 888-601-5359 or contact us online to chat with us about the need and goals of your manufacturing company. We can't wait to help your business grow!
Solving key challenges for manufacturing companies
Our website isn't driving enough traffic
When buyers search for your products online, your website needs to be one of the first results to increase your traffic and product sales. Our digital marketing services help you increase your rankings so you can drive more traffic, sales, and revenue.
We're not selling enough products
Are your product sales not as high as you hoped? Our range of digital marketing services help optimize your website, landing pages, advertising campaigns, and marketing strategies so you can maximize your conversions and product sales.
We don't know how to get ahead of our biggest competitors
You'll need to stay ahead of your biggest competitors if you want to sell more products and grow market share. The team at WebFX can conduct in-depth competitor research to identify and implement strategies that help you stay one step ahead of the market.
Our marketing efforts aren't providing a high return
It's critical your marketing efforts provide the highest return on investment (ROI) for your efforts to grow your manufacturing business. Our knowledgeable digital marketing specialists use data to ensure your marketing budget goes toward the channels that drive the most revenue.