To sell more products and accelerate revenue, your manufacturing company must have a steady client base so you can grow your business.
That's where a customer relationship management (CRM) platform can help. A CRM for manufacturing enables you to learn more about your audience, personalize prospect experiences, and build strong relationships that encourage conversions and revenue.
Keep reading to learn more about manufacturing CRMs, including what it is and why you need it!
Ready to get started with the best CRM right away? Nutshell is an award-winning CRM platform that can help you seamlessly deliver the right content to your audience to encourage them to convert into loyal customers and clients.
Learn more about how Nutshell can grow your manufacturing company by calling 888-601-5359 or contacting us online!
What is CRM for manufacturing?
CRM for manufacturing is software that helps your industrial company manage relationships with prospects and current clients. It stores and tracks customer and client information in one central location for your team to easily access.
Using a CRM platform is one of the best ways to track and manage your company's interactions with prospects and clients so you can sell more products.

Hear What It's Like to Work With WebFX!

"Working with your team has been amazing! Creating a new website with SEO and starting a SEM campaign is intimidating but you have made each step completely manageable and even easy! The regular reports and personal contact during and after the project was complete has been greatly appreciated – above and beyond. It's hard to find that level of service with other companies. From start to finish, the management of the project was a very organized, well-thought process that was seamless for our company."
Manufacturer In Pennsylvania
5 incredible benefits of CRM for manufacturing companies
So, why does your manufacturing company need a CRM platform? CRMs are critical to helping you drive revenue and grow your business.
Not convinced? Check out these five incredible benefits of CRM for manufacturing businesses:
1. Improve your relationships with prospects and clients
Manufacturing CRM software helps you build strong relationships with your prospects and current clients. CRM platforms store vital information about your audience.
For example, it can track:
Plus, your CRM will store this information in one central location for easy access. Tracking this data gives you all the information you need to reach out to your prospects and clients.
For example, you can send emails to prospects to nurture them down your sales funnel toward conversion. Additionally, you can stay in touch with current clients to keep your brand at the forefront of their minds, so they choose your company the next time they need to make a purchase.
2. Streamline your sales processes
A CRM for the manufacturing industry is key to keeping your sales team organized. If you have multiple team members interacting with a single prospect, it can be easy for information to get lost or not passed on to another team member.
CRMs eliminate this problem. With CRM software, your team can easily see all the previous interactions everyone has had with a prospect, so prospect information never gets mixed up between team members.
Your CRM will keep all of your information organized and in a central hub. As a result, your marketing team can implement strategies that generate leads, and your sales team has the info they need to increase conversions.
Plus, it saves your team a ton of time. Your sales team won't need to spend extra time manually entering contact information and other information about your prospects because your CRM will do this automatically for you.
3. Nurture leads at every stage in your sales funnel
You must reach out to your leads at the right time with relevant messages to encourage them to convert into clients so you can sell more products.
With a CRM for the manufacturing industry, you can easily view each of your leads' journeys as they move down your sales funnel, from initially discovering your brand to conversion.
You can use a CRM to track the following information about your leads:
As a result, you can deliver effective marketing messages to your leads at the right time to help them move to the next stage in your sales pipeline.
For example, if you notice that one of your prospects visits a specific product page, you can send them an email with more information about the product to encourage them to make a purchase.
4. Personalize prospect experiences
Did you know that 77% of people choose and recommend companies that offer a personalized experience?
With numbers like that, personalizing user experiences is essential for your manufacturing company. Luckily, a CRM platform makes this process infinitely easier.
Manufacturing CRM software enables you to learn more about your audience, like their interests and demographics. With this data, you can provide your prospects with personalized content and website experiences that resonate with their pain points and unique needs.
For example, you can email your prospects personalized recommendations to show them products they would like based on their previous purchases.
Creating personalized marketing messages is the key to unlocking more conversions and sales for your company.
5. Remain competitive
One of the most significant benefits of using manufacturing CRM software is that it helps you remain competitive.
You have to stay one step ahead of your competition to encourage prospects to choose your business when it comes time to make a purchase.
If your competitors already use a CRM, you must invest in a CRM for manufacturing to stay competitive in reaching your audience and personalizing their experiences.
And if one of your competitors doesn't currently use a CRM, by using one, you'll put yourself one step ahead of them in building better relationships with your target audience.
The best CRM for manufacturing businesses to boost revenue — Nutshell
Are you searching for the best CRM for manufacturing businesses so you can start maximizing your revenue? Look no further than Nutshell.
Nutshell is the best manufacturing CRM, and we're not just saying that because it's our software.
This industry-leading CRM platform enables you to:
And the best part? Nutshell integrates seamlessly with MarketingCloudFX, our proprietary marketing software.
With Nutshell and MarketingCloudFX integration, you can:
With both Nutshell and MarketingCloudFX at your fingertips, you'll be equipped with your all-in-one digital marketing solution that grows your manufacturing business.
WebFX knows manufacturing.
"Working with WebFX, everything is very organized and strategic. We're only a year into our partnership, and our expectations have definitely been met."
— C.H. Reed, Industrial Solutions and Services
See the Testimonial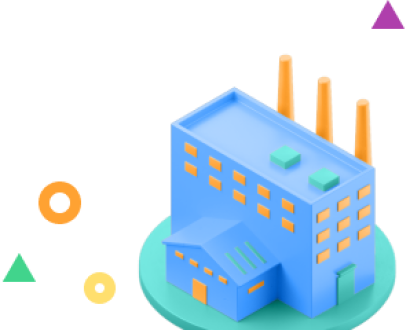 Get started with the best CRM for manufacturing companies today
Are you ready to get ahead of your competitors and start maximizing your revenue? WebFX can help.
Our industry-leading platform, Nutshell, gives you all the tools you need to convert more prospects into clients and build relationships that keep them coming back for more.
Plus, with our award-winning team of over 500 marketing experts behind you, you'll be able to optimize your strategies and implement data-driven campaigns that accelerate your sales and revenue.
Ready to partner with the agency behind over $3 billion in revenue? Call us at 888-601-5359 or contact us online to chat with us about the need and goals of your manufacturing company. We can't wait to help your business grow!