PPC operates with the same fundamentals for business to business (B2B) and business to consumer (B2C). The greatest difference between the two is also the greatest challenge for B2C — the competitive landscape. Typically, B2C businesses operate in a highly competitive market where they have to differentiate themselves from hundreds if not thousands of competitors. However, B2C businesses can still thrive in the world of PPC by learning how to create smart PPC strategies and implement tactics to help them maximize their results.
B2C
Partner With the SEO Agency Behind $2.4 Billion in Client Results Capture more traffic, rankings, and revenue with WebFX, the SEO agency for companies looking to drive revenue from search. Learn how our custom plans, award-winning team, and AI-powered software […]
B2C
B2C PPC Pricing: What's the Cost of B2C PPC Advertising? If you want your business to stay competitive in your market, you must invest in digital marketing strategies that give you a leg up on your competition. With pay-per-click (PPC) […]
What is pay-per-click (PPC) advertising for B2C?
Pay-per-click (PPC) for B2C is a form of advertising that allows you to advertise on search engine result pages (SERPs) for queries containing specific keywords or phrases that you choose. If your advertisement wins the bid auction, it is displayed on the SERP, and if the user clicks on your ad, they're directed to your site, and you pay for that click.
PPC operates with the same fundamentals for business to business (B2B) and business to consumer (B2C). The greatest difference between the two is also the greatest challenge for B2C — the competitive landscape. Typically, B2C businesses operate in a highly competitive market where they have to differentiate themselves from hundreds if not thousands of competitors.
However, B2C businesses can still thrive in the world of PPC by learning how to create smart PPC strategies and implement tactics to help them maximize their results.
Our digital marketing campaigns impact the metrics that improve your bottom line.
See More Results

WebFX has driven the following results for clients:

$3 billion
In client revenue

7.8 million
Leads for our clients

5.2 million
Client phone calls
Where is PPC advertising available for B2C?
There are different routes a B2C business can go down depending on its strategy. Some PPC advertising platforms encourage higher spend, but other platforms give the opportunity to spend less by serving ads to a more targeted audience, seeing greater return on ad spend (ROAS).
Google Ads
Google receives 95,000 search queries each second, which adds up to nearly 3 trillion searches per year. As every search is entered, PPC ads are triggered to be at the forefront of each unique search results page.
Although Google has unarguable popularity amongst search engines, this high volume can be a challenge for B2C businesses. Certain keywords are highly competitive on this platform, requiring a larger ad spend. Choosing the right keywords to target helps you maximize your ad spend.
Bing Ads
Bing Ads is just like Google Ads, except for Microsoft's search engine Bing. Bing has a slightly lower cost per click (CPC), but it's at the expense of a larger audience.
Facebook Ads
Facebook Ads is another popular and effective B2C PPC platform. Through Facebook Ads, you have the ability to serve advertisements to a very narrowed-down audience, targeting specifics such as interests, demographics, location, and behaviors.
Another advantage of Facebook Ads is native advertising. Native advertising is when a paid ad matches the look, feel, and function of the media format in which they appear. By narrowing down your target audience, your ads will typically blend in with a user's feed, prompting more clicks and conversions. Facebook also owns Instagram, so you can advertise on Instagram directly through the Facebook Ads platform.
AdRoll
AdRoll is a retargeting platform that advertises to people who have already visited your website. Using established data from online shoppers, AdRoll predicts behavior, ad engagement, and store performance. This platform uses display ads to retarget users on other sites they visit, including search engines and social media sites.
RevContent
RevContent is a newer advertising platform that focuses on native advertising using PPC tactics. You bid on keywords, and if you win, your ad is displayed on relevant content.
Through RevContent, your content has the same impact as a guest post, in which your content is displayed on an external site, except it's in the form of an ad. This platform also offers the lowest bid and lowest deposit, making it an extremely affordable option compared to other PPC platforms.
Affordability isn't the only area RevContent excels in. The platform offers thousands of interest targeting options. RevContent is a platform where you can reap the benefits of a low CPC with focused, highly engaged traffic.
How does PPC advertising for B2Cs work?
PPC advertising for B2Cs works in the same way PPC advertising for B2Bs does. You bid on certain keywords that target a specific audience to increase traffic and conversions on your website.
Why use B2C PPC advertising?
Using B2C PPC advertising broadens your reach, expanding your market and increasing your sales. Some benefits are:
PPC ads are cost-effective
PPC ads produce fast results
PPC ads are easy to test and control
PPC ads allow you to target your ideal customers
PPC ads help you show in SERPs even with low domain ratings
Data from PPC ads can improve your SEO strategy
How to get started with PPC for B2C
Getting started with PPC for B2C is just like launching a new product or service. You need to lay out a plan first. Although PPC requires patience and testing, you don't have to spend money blindly waiting for something to work. Creating a smart strategy to leverage your budget will drive the best results.
Set parameters
This is one of the first measures to take when beginning your PPC for B2C journey. By setting up parameters, your ad goes without risk of being ineffective and untargeted.
You need to consider your PPC campaigns in light of your business goals and determine how your campaigns will get you closer to those goals. Think of what your ads need to accomplish and how much money you're willing to spend to get you there.
Your strategy needs to encompass these things:
Who you want to target
The theme of your campaign
How you'll measure success
The type of campaign you'll run
Create goals and choose goal metrics
Your goals must be measurable and realistic. These will be the numbers that give you something to show for your ad spend. It's worth noting that these are not your campaign metrics.
Lead generation is the result of having an engaging landing page to follow your ad. You can track lead generation through a tracking pixel or UTM parameters.
Sales can be measured by how much of your product or service is sold based on your paid ads, trackable through CMS software or attribution reporting.
Offer Promotions are great if you're running a limited-time offer, a discount or a contest. You can create a dedicated sign-up page or a unique promo code to track these users.
Choose your platforms and campaign types
Choosing your campaign types will also narrow down which PPC advertising platforms you'll be interested in. Consider who your target audience is and the best method to reach them with paid advertisements.
This isn't to say there is only one platform that will work — a strategy that uses a combination of campaign types can be enormously successful as long as you're constantly testing and revising them.
Perform keyword research
Inside your campaigns will be ad groups, which are assigned a set of keywords to target revolving around a granular theme. These are the keywords for which your ad will display if you win the bid auction. The general rule is to add one to five related keywords per ad group.
If you find new keywords that you'd like to target that don't fit into your already existing ad groups, you should create a new ad group for them. Closely monitor your keywords after adding them, adjusting them to decrease irrelevant visitors and increase bids on keywords that attract more relevant users. More than likely, getting the targeting right will require some experimenting.
Set up Google Analytics and tracking
Google Analytics is a free tool that collects vital data on how your website performs, including how users interact with your pages and what content is most popular. The data you gather from Google Analytics can generate insights that you can use for PPC and SEO.
Questioning the quality of your SMB's PPC performance?
Get your FREE PPC audit from WebFX today!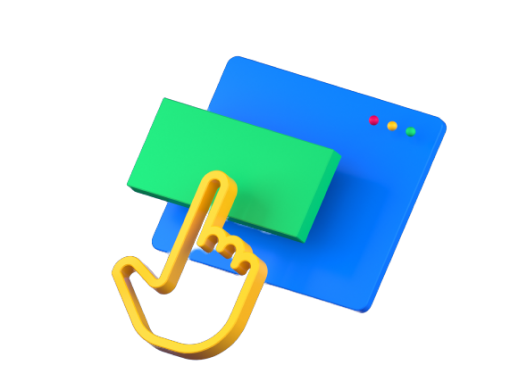 5 tips for managing a successful B2C PPC campaign
1. Realistic goals
The most important key to success in B2C PPC campaigns is setting well-defined, strategic goals. Setting goals can make the difference between a successful campaign and a failing campaign and ensure your campaigns help you achieve your larger business objectives.
To maximize your success, set SMART goals, which are:
Specific
Measurable
Achievable
Relevant
Time-bound
2. Mapping campaigns to the funnel
PPC for B2C is best executed when campaign goals are mapped to your sales funnel. Separating your non-branded keywords into problem-aware and solution-aware categories is a good method to optimize your budget. Typically, solution-aware queries are lower in the funnel so they'll offer better, more profitable leads.
3. PPC ad copy
You can bid money on keywords to get your ads in front of people, but good ad copy will get those people to click on your ad.
Search ads allow you to optimize the headline, URL, and a short description. These each have character limits, so to make the most of that space:
Speak directly to your target persona
Include the main keyword you're bidding on in that ad group
Provide a clear call to action (CTA) so the searcher is instructed on what to do next
Use language that matches your landing page
Perform A/B split tests with your ad copy for best results
4. A/B testing
Marketing always includes testing, and PPC ads aren't exempt from that. A/B testing is critical to your paid ad campaign's success — the goal of testing is to increase your clickthrough rate and conversion rate.
An ad consists of a headline, description, landing page, and target keywords. When testing ads, making minor tweaks to one of these elements can significantly change results. Making one small change at a time can also help you keep your ads organized to track where improvements are coming from.
5. Keyword monitoring
A crucial part of PPC for B2C is evaluating your ad groups' performance at least once a month, if not more. PPC is not a set-and-forget strategy. It's crucial that you check on your keywords to reap the best results of your paid advertisements.
Traffic attracted through PPC advertising yields 50% more conversions than organic advertising.
Are you leveraging PPC in your marketing efforts? Let's get started.
View the Guide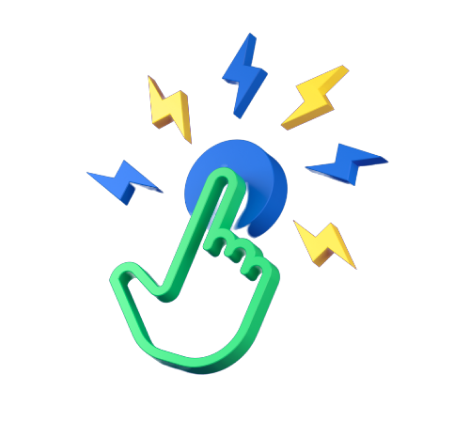 Capture more revenue with PPC services for B2C companies
Now that you understand what PPC for B2C companies is, you can begin to implement it for your business — and WebFX would love to help you get started!
With our PPC management services, you can get help optimizing your B2C PPC campaigns for each of the tactics above and more. You'll also receive a dedicated account representative to keep you informed of everything we do for you.
To get started with us, give us a call at 888-601-5359 or contact us online today!