How to Create Effective Bing PPC Ads
On Bing, pay-per-click advertising (PPC) is a different beast from Google AdWords. In 2010, Bing partnered with Yahoo to create a new search network, and the result is a large-scale, combined search engine that is intended to counter Google's market dominance. Generally, PPC on the Yahoo-Bing network costs less than Google AdWords. But how do you make Bing ads that work well?
It's no secret, and it's not hard. You can use these simple strategies to create ads that get clicks to your website.
If you'd like to speak to a PPC specialist, you can reach us at 888-601-5359.
WebFX can help your company create effective Bing PPC ads.
CHECK OUT OUR PPC CAMPAIGN PRICING
1. Powerful headlines
The headline is the biggest area of an ad — naturally, it should be the most eye-catching part. Your headline is the initial impression that you make on searchers that can help you stand out against your competition and grab the attention of valuable site visitors who want to become paying customers.
The best headlines are relevant, concise, and attention-grabbing, which is a difficult combination to achieve. Generally, short and actionable words (like "get" or "use") are more successful than longer, more descriptive words. This is because shorter words are easier to process, and actionable words are more likely to be clicked.
However, simply writing a headline for your ad won't do much good if you don't include another key element.
2. Appropriate keywords
Keywords are the terms that users type into search engines to trigger your ad. If you want a lot of people to see your ad, you should use the actual keyword in it. The biggest reason for this is because Bing and Yahoo will change the typeface of those keywords, which is great for grabbing a user's attention.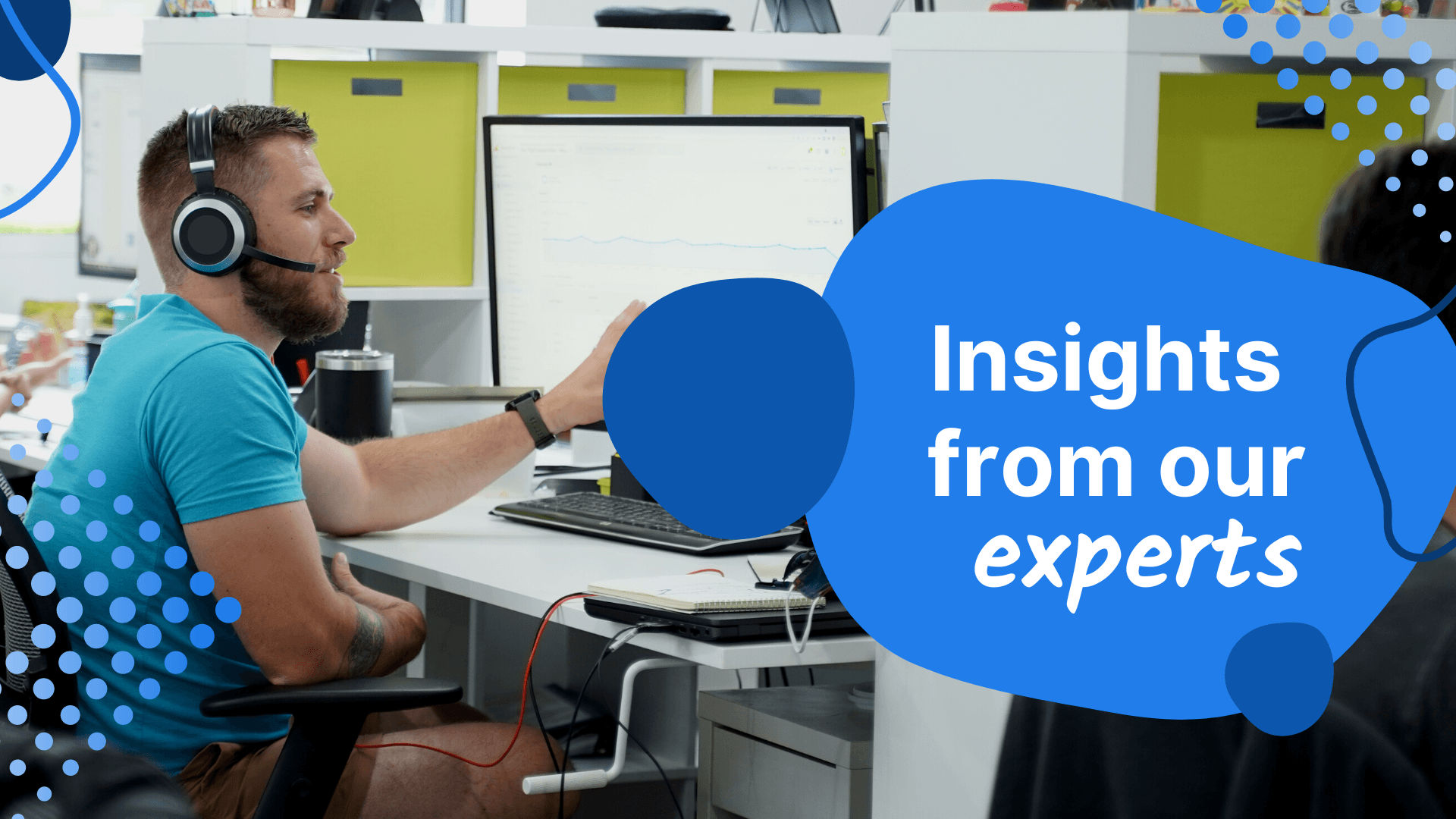 Using keywords is also helpful since it means you're communicating with your audience using the same terms that they use to research your industry. So instead of looking through ads to find synonyms to what they typed, they see your ad front and center with the exact words they used. That means the user can find the information that they want, and you can get a new visitor that may convert to a customer. It's a win-win situation.
Still, you need to incorporate another essential element in an ad if you want it to achieve success.
3. Use a call to action
Calls to action tell a customer what they need to do to get the information that they want. They can be as simple as "Click here!" or "Get it now!" or something along those lines, but they should be brief and simple.
The issue with writing a good call to action is that it has to be concise, which is difficult when you have a lot to say about a specific product — like a robotics company using PPC to promote its newest product! However, it's important to use short, action-oriented words like "get" to make sure people can quickly read your ad and know what to expect from your page.
Now that you have your call to action, you can move to the next step in creating your campaign.
4. Target your niche
It sounds obvious, but you want your ad to only reach the people who are likely to become your customers. Otherwise, your ad will be irrelevant, you won't get clicks, and your campaign won't product results.
To make sure that doesn't happen, you have a number of options at your disposal to modify when your ad shows up in search results.
Broad match keywords: This option triggers your ad whenever someone searches your keyword in any order and with any additional words. It may also trigger your ad for terms that Bing believes to be synonyms. It's highly untargeted.
Broad match modifier: This option lets you control certain variations of your keyword, so you only show up in qualified searches. It's slightly more targeted than broad match alone.
Phrase match: This option triggers your ad whenever the keyword is searched in the same order with other words around it. It's more targeted than broad match, but still allows you to reach a wide variety of searchers.
Exact match: This option only triggers your ad when someone types the exact keyword. If someone uses additional words or re-orders the keyword, your ad will not show up. This is the most targeted option.
Negative keywords: These are keywords that will tell Bing not to show your ad. They help refine searches when you're using the broad or phrase match options for your keywords.
With these targeting tools at your disposal, you can be sure your ads are only showing up for the people who want to see them.
5. Test
No matter how confident you are in your PPC ads, you always need to test them. This includes looking at their stats like click-through rate (CTR) and bounce rate to make sure people are finding what they want on your website.
You can test different variations of headlines, calls to action, and other text to optimize your ad and bring as much traffic as possible. Testing takes time, but the value it gives you in the long run means your Yahoo-Bing PPC campaign will be the best it can be, and that means more money in your pocket!
WebFX knows Bing and PPC
WebFX is a full-service Internet marketing agency that specializes in Bing PPC. Our team of PPC experts knows how to operate Bing's interface, implement the best possible strategies, and get high-quality results for our clients — and we want to do the same for you. When you partner with us, your success is our success.
Do you want to make the most of your Bing PPC ads? Contact us today to lay out a unique strategy for your business's goals!