Earn More Sales With a Top Ecommerce SEO Agency
The ecommerce industry is tough, but without ecommerce search engine optimization (SEO), it's even tougher. That's why many online stores partner with ecommerce SEO experts, like WebFX. With WebFX as your ecommerce SEO agency, your business can generate not only more website traffic but also sales from new and repeat customers, whether you use Shopify, BigCommerce, or another dedicated ecommerce platform. Keep reading to learn more about how our ecommerce SEO company can help your online store thrive!



Get results with the best ecommerce SEO company
Results matter to your business — and ours.
That's why we focus on driving real, measurable results for our clients. Just in the past five years, we've helped our clients' businesses manage over 11 million transactions, as well as earn more than $2 billion in revenue.
Get the results you want, from more website traffic to more sales, by making our team of ecommerce SEO experts a part of yours. With our custom strategies, data-backed approaches, and advanced artificial intelligence (AI) tech, we can help your business accomplish its goals.
Contact us online or give us a ring at 888-601-5359 to learn more about our ecommerce SEO services!
[Video] Working with our ecommerce SEO agency
Learn more about what it's like partnering with our ecommerce SEO agency in this video. Get insight into our client-first approach, data-driven strategies, and AI-powered technology. Plus, discover why more than 90% of our clients make us their long-term partner for ecommerce SEO, as well as digital marketing.
What do our ecommerce SEO company's services include?
Choosing our ecommerce SEO company gives your business a complete solution to optimizing your ecommerce store for search. You don't have to worry about making site updates, writing blog content, or promoting content — we take care of everything for you.
With our ecommerce SEO services, we provide you with the following:
Custom ecommerce SEO strategy
Dedicated account manager
20-50 page-one guaranteed phrases
Competitor analysis
Website design analysis
Keyword research
Keyword optimization
Product markup
Google Analytics setup
Professional copywriting
Social media monitoring
Monthly reporting
And more
View our ecommerce SEO plans to see our complete list of deliverables.
Ecommerce SEO Plans From WebFX
If you're curious about what our ecommerce SEO services include, as well as what they cost, check out our plans below:
How do our ecommerce SEO agency's services work?
Get a preview of our services with this breakdown of our approach to ecommerce SEO: R.O.C.K.E.T., which stands for Research, Optimize, Content, Keywords, Earned Media & Links, and Testing.
With R.O.C.K.E.T., we've helped our clients manage more than 11.6 million transactions and earn over $2.4 billion in revenue in the past five years. Learn how this process will help your ecommerce business grow now!
Research
Your dedicated ecommerce SEO expert takes an investigative look at your website, your competitors, and your industry to build a comprehensive and competitive strategy.
Steps in this stage include:
Conducting a competitor analysis
Completing a website SEO audit
Analyzing over 200 SEO ranking factors
Optimize
Next, our ecommerce SEO company begins the process of optimizing your website, focusing on updates that offer the most significant impact first.
Steps in this stage include:
Writing engaging and optimized title tags
Improving website usability, like for mobile devices
Updating site architecture to improve crawlability and usability
Content
Content is critical to ecommerce SEO, which is why our ecommerce SEO firm features not only a dedicated team of SEOs but also professional copywriters and editors to produce blog posts, product pages, and more.
Steps in this stage include:
Writing informative, keyword-targeted blog posts, articles, and guides
Creating persuasive, optimized product pages that drive sales
Producing optimized images for blog posts, guides, and more
Keywords
In coordination with developing, writing, and publishing content, our ecommerce SEO experts research relevant, high-value keywords for your online store's SEO strategy.
Steps in this stage include:
Completing a competitor keyword analysis
Generating a keyword mapping report
Outlining content development
Earned media and links
Links serve as a vote of confidence and top ranking factor, which is why our ecommerce SEO agency creates valuable and shareable content that our dedicated in-house team of influencers promotes for you.
Steps in this stage include:
Promoting content, like blog posts, online guides, and more
Attracting relevant mentions from the press with great content
Developing viral marketing campaigns to skyrocket content mentions
Testing
Ecommerce SEO doesn't stop at optimization. With continuous testing and updating, our ecommerce SEO company can help your business increase its rankings and sales even more.
Steps in this stage include:
Conducting a website design analysis
Improving calls-to-action (CTAs)
Analyzing the shopping cart funnel
Learn more about our process by scheduling a consultation today!
Explore our ecommerce SEO agency's services
With WebFX, you get access to more than ecommerce SEO services.
Our ecommerce SEO agency also offers the following ecommerce marketing services:
With these additional marketing channels and strategies, your business can attract shoppers from across the web, which can help you beat top competitors. If you're curious about which channels offer your company the most value, schedule a consultation with one of our experienced strategists.
What ecommerce platforms does our ecommerce SEO company work with?
At WebFX, we support and work with a variety of web platforms, including:
Shopify
WooCommerce
BigCommerce
WordPress
Magento
Joomla!
And more
If you don't see your ecommerce platform listed, you can always contact us online to check!
5 ecommerce SEO best practices our SEO company follows
When optimizing for ecommerce SEO, there are steps you can take to drive better results for your campaign. Here are five best practices for your ecommerce SEO plan.
1. Create simple URLs
When you create pages for your products, it's important to pay attention to the URL. Many businesses create complicated URLs with random numbers and letters. This makes it difficult for Google to understand their site.
If you use a series of numbers or letters in your URLs, it makes it challenging for your audience to know what to expect on your page. By simplifying your URLs, your audience and Google will know exactly what to expect to see on your page.

As an ecommerce business, your products tend to be organized into subcategories. It can make your URL longer, but the key is to keep it organized and simple.
A URL like "tshirt.com/shirts/short-sleeve/cat-tshirt" will make more sense to your audience than "tshirt.com/shirts/category09494/productID494985."
In the former URL, your audience knows to expect a short-sleeve cat T-shirt. With the latter URL, your audience will have no idea what the product is. A simplified and organized URL will provide better results for your ecommerce business.
2. Create in-depth product descriptions
Many businesses try to keep their product descriptions simple. They may only write a sentence or two about the product and leave it at that. The problem with this is that it doesn't give Google much to work with when it crawls your site.
Google looks for long descriptions to understand your page. If you only have a sentence or two, Google will struggle to understand the context of your page. This is especially true if your sentences aren't very descriptive.
To help your page rank, create in-depth product descriptions. This will help Google understand your product better and properly index it. It's also beneficial to your customers because they'll understand the product better (especially if they're really interested).
27 ECOMMERCE WEBSITE EXAMPLES FOR INSPIRATION
3. Use Latent Semantic Indexing (LSI) keywords
Latent Semantic Indexing (LSI) keywords will help you drive leads that are interested in your products. LSI keywords are keywords that are closely related to your main focus keyword. Think of them like enhancements to your main keyword.
LSI keywords include descriptions like speed, size, or material.
Let's say you were trying to market your line of coffee pots. Including the size cup it can brew (such as single brew, 12 ounces) and the color are important LSI keywords that users will attach to a search for a coffee maker.
If someone is searching for a "single brew red coffee maker," you know they're looking for a specific product rather than someone who just searches "coffee maker." The former person is closer to conversion and by including those LSI keywords in your listing, they'll find your page and check out your product, which could lead to a conversion.
4. Improve site speed
Site speed is a crucial part of your ecommerce website. If your site takes too long to load, people will abandon their shopping carts. These are potential sales you're missing out on because your page took too long to load.
Ecommerce sites tend to run into page speed issues because they have thousands of pages. It's easy for your site to get bogged down when you're constantly adding new pages for products. The best way to combat this is by improving your page's speed to keep it running quickly.
First, make sure that your server is strong enough to handle your site. Many ecommerce sites suffer from servers that aren't strong enough to deliver all of their content. If you find that your server isn't strong enough, upgrade your server to improve site performance.
Second, consider a content delivery network (CDN). When you load your pages, your audience uses your servers to load the page. It's typically not a problem for people close to your business, but those who are further away will suffer.
If you're based in Pennsylvania, but you have people buying your products in California, they aren't going to get content as fast as someone who lives in Pennsylvania. The server is further away, which means more load time.
Again, a longer load time causes you to miss out on leads who don't want to wait for pages to load. To prevent this, use a CDN to help your pages load quicker. CDNs load your pages based on the server that is closest to the person, which allows pages to load faster for your audience.
Lastly, you'll want to compress your image files. Being an ecommerce store, you rely on photos to sell your products. When you have hundreds to thousands of high-quality pictures, the image file sizes can severely slow down your site.
By compressing your image file size, you'll help your site load quickly without losing your picture's quality. It helps you keep your high-resolution photos while improving your page load time.
5. Only go three levels deep with navigation
As an ecommerce business, your navigation is a crucial part of your site. Your navigation is how your audience finds products on your site. It's important that you create a simple navigation that allows users to get to products quickly.

To keep your site organized and keep leads interested, only make your navigation three levels deep to get to products. This means you should start with the homepage, followed by categories, and then a subcategory with a list of products.
Organizing your site like this makes it simple and easy for your audience to navigate. You'll keep your audience on your page longer because they will find products quickly.
Ready to Grow? Get your FREE Quote Today!
We measure our success by how much we WOW our clients.
Why choose WebFX as your ecommerce SEO company?
Choosing WebFX as your ecommerce SEO company offers several advantages, including:
Experienced team
With our seasoned team of SEOs, we can help your business maximize the value of SEO. You get to work with team members that have years of experience, as well as a passion for the industry, which translates to a dedicated account manager that knows the latest trends, tactics, and more.
Advanced marketing software
Data drives our strategies and our clients' impressive results.
MarketingCloudFX, our proprietary and client-exclusive marketing software, allows your business to maximize data's value and impact on your ecommerce SEO strategy. With the AI power of IBM Watson, plus billions of data points, MarketingCloudFX can redefine your return on investment (ROI).
Data-driven strategies
Our ecommerce SEO agency doesn't rely on hunches when it comes to your ecommerce SEO strategy.
Instead, we build, refine, and improve your strategy using data. With powerful SEO tools, plus MarketingCloudFX's impressive database, we help your ecommerce store reach its most ambitious goals.
Proven results
As one of the best ecommerce SEO companies, we deliver results.
Just in the past five years, we've helped our clients earn more than:
$2 billion in revenue
11 million managed transactions
6 million leads
4 million phone calls
As your partner, we can help your online store grow the metrics that matter most, like online sales, repeat purchases, and more. Growing in these areas can help your business accomplish bigger goals, like hiring more team members, launching more products, and more.
Satisfied clients
Companies partner with us for ecommerce SEO because we deliver results and provide a client-focused experience. This experience means getting responses to your emails or phone calls, as well as working with someone that treats your business as if it was theirs.
Reading our more than 750 client testimonials can give your company a preview of what it's like to work with our ecommerce SEO agency. Our testimonials also demonstrate why our client recommendation score exceeds the industry average by more than 480%.
Complete transparency
When you make WebFX your ecommerce SEO company, you can count on transparency. From our prices to our strategies to our results, we make the data available to you and your team. Whenever (and wherever) you can access your data to check the performance of your ecommerce SEO strategy.
All-in-one solution
Working with a single, dedicated ecommerce SEO agency is an immense perk of partnering with WebFX. You don't have to worry about hiring an SEO, then a developer, then a copywriter, and later a web developer — or the hiring costs that go with those team members.
We provide all the talent you need in one place, which makes getting started with ecommerce SEO easy.
Partner with
Ecommerce

masters!

Campaigns managed by WebFX have earned over
TRANSACTIONS IN THE LAST 5 YEARS
Read the Case Studies
5 tips for choosing an ecommerce SEO firm
As you can see from the tips we provided above, there's a lot that goes into optimizing your ecommerce site for SEO. It can feel overwhelming, so you may choose to rely on an ecommerce SEO agency to help you.
Here are five tips to help you find the right ecommerce SEO company for your business.
1. Know what you need
Before you start looking into ecommerce SEO companies, it's essential that you know what you need first. You may know that you need SEO services, but you should consider whether you'll need other services as well.
Take time to think if you'd want to expand beyond SEO for your campaign in the future. Would you want to market your products through pay-per-click (PPC) ads? Does your site need a refresh on your design?
If you believe you'll want to use other services in the future, it's best to go with a digital marketing company instead of an SEO-specific company. This allows you to keep your campaign in one place.
2. Ask for recommendations
Once you know what kind of company you need, ask for recommendations. Dozens of other businesses are using ecommerce SEO agencies to help them reach customers. You can ask other ecommerce businesses if they have any agencies they recommend.
This will give you a good starter list. You can also search for SEO companies and see if any other agencies catch your interest. It will help you develop a solid list of options for your ecommerce business.
3. Check out their portfolio
Once you have a few ecommerce SEO agencies in mind, it's time to research them. The first thing you'll want to look at is their portfolio. A portfolio will help you understand a lot about an ecommerce SEO agency.
You'll see if an agency has experience with your industry. While it's not crucial that they have experience with your industry, it is a bonus for them to have previous experience. It can help you feel more confident that they can deliver results for your business.
If they don't have experience with your industry, see if they have experience with other ecommerce businesses. You can sift through their portfolio to see the type of work they do for their clients. It will help you figure out if they are the right choice for your business.
4. Check client testimonials
Client testimonials help you see how others experience an ecommerce SEO agency. Reviews have a strong influence on people's decisions. They can encourage people to convert or deter them away.
If a company has dozens of client testimonials, there's a good chance that they provide great service for their clients. People are always willing to talk about their satisfaction with a company if they are pleased with their services.
At WebFX, we have 775+ client testimonials that attest to the great work we do for them. Check them out and see what it's like to partner with us!

5. Ask questions
Whenever you meet with an ecommerce SEO agency, always ask questions. It's important that you are well informed about everything so you can make the best decision for your business. The right ecommerce SEO agency will be willing to answer your questions to the best of their ability.
Here are a few sample questions you can ask:
What's your experience with ecommerce SEO?
How do you drive results for your clients?
How do you tackle issues?
Who will work on my campaign?
How do you communicate with your clients?
These are just a few questions you can ask an ecommerce SEO company. It will help guide you in the right direction to finding an ecommerce SEO agency that works for your business.
2.4 Billion
IN CLIENT REVENUE
6.3 Million
Leads for our Clients
4 Million
Client phone calls
Our digital
marketing campaigns
impact the metrics that matter most!
Learn More
FAQs about ecommerce SEO
Got questions about ecommerce SEO? Browse our FAQ!
What is ecommerce SEO?
SEO is the process of optimizing your website to rank higher in online searches related to your business. When your site ranks higher in search results, more people can find and contact you — and you'll earn more valuable leads and revenue.
SEO operates on keywords. When your audience searches for ecommerce businesses, they use specific keywords to generate what they want. Your audience will typically search for a specific product and click on the result that fits their query best.
You'll need to conduct keyword research to find keywords that will reach valuable leads. For ecommerce businesses, keyword research is a little different than companies that provide services.
Customers who search for services typically search using keywords that are information based. They want to find information about a service or learn about topics surrounding that service. With ecommerce, your audience is seeking out products.

So, how do you find the right keywords for your ecommerce business?
There are numerous ways you can go about looking for keywords. The first way is to type a basic keyword related to your product into Google's search bar. Once you search the term, scroll down to the section with related searches.
This list of related searches will give you some ideas for keywords for your campaign. It can help you expand on your keywords and see what other people are searching in relation to your keyword.
Another great option is to type your keywords in Amazon. Even though Amazon is a competitor, it's still a great place to get valuable keywords for your ecommerce SEO plan because people actively use these keywords to search for products.
In addition, you can look at Amazon's categories and see how they break down their products. They categorize products by cost, features, and numerous other categories. These categories can help you find great keywords for your campaign.
When you select keywords for your ecommerce SEO campaign, it's important that they truly fit your product. Many businesses will use popular keywords because they generate traffic, but their product doesn't exactly fit the bill.
Don't make keywords stretch to fit your product. Your leads won't buy your products because they don't fit the keywords properly. It's best to stick to keywords that describe your product precisely.
Once you have your keywords selected, ensure that you integrate them in multiple places. Some places include the title, heading, body text, and meta description. This will help Google understand your page and index it better.
Aside from keywords, there are other aspects of SEO you'll want to focus on to improve your site. From fixing crawling errors to creating content, there are many ways to improve your site's performance and reach more valuable traffic.
How long does ecommerce SEO take?
Ecommerce SEO will generally take several months to deliver results, which is typical for SEO.
It takes Google time to crawl and index your site, as well as assess your website's authority and trustworthiness. Ecommerce SEO agencies that promise results overnight often use black-hat tactics, which can cause severe damage to your site (and company's) reputation.
Why invest in ecommerce SEO?
Ecommerce SEO offers several benefits for businesses like yours, including:
If you're looking to grow your online store, ecommerce SEO is a smart and proven strategy.
How much does ecommerce SEO cost?
Generally, small-to-midsized businesses (SMBs) invest $750 to $5000 per month into ecommerce SEO. Ecommerce stores looking to hire an ecommerce SEO consultant can expect to spend $100 to $300 per hour or $1000 to $3000 for a one-time project.
Work with the ecommerce SEO company that SMBs trust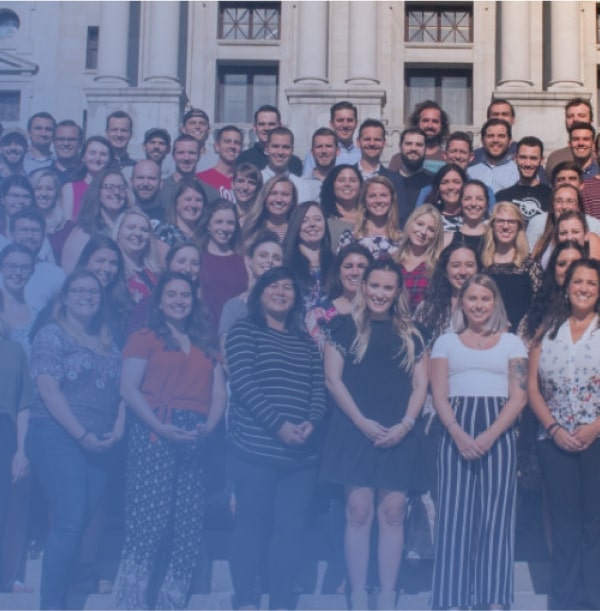 Ecommerce SEO is an investment, and one that can help your ecommerce store grow into a brand that people across the world know and trust. That's why you want to partner with the best ecommerce SEO company: WebFX.
As your trusted agency, we'll provide you with the following:
Custom strategy
Dedicated account manager
Transparent reporting
Measurable results
And more
Already, we've helped businesses like yours manage more than 11.6 million transactions and earn more than $2.4 billion in revenue in the past five years. With our tailored, data-driven approaches and experienced team members, we can help grow your online store.
Learn more about partnering with us for your ecommerce SEO by requesting a free proposal today!