5 Ways SEO Online Marketing Can Transform Your Business
With so many marketing strategies available to businesses, it's hard to decipher which ones are a great fit for your company. Before spending your marketing budget on a strategy, it's crucial that you get to know all the strategies available to you, especially one of the most important ones — search engine optimization (SEO).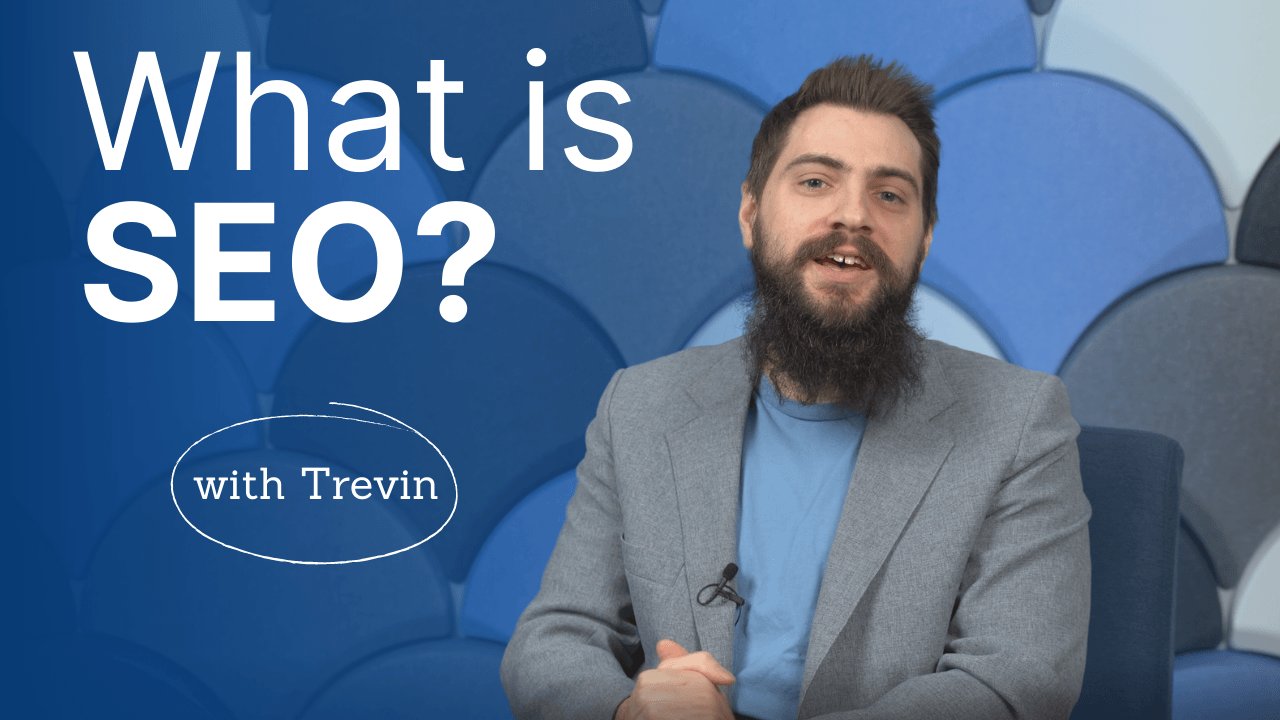 One of the most effective marketing strategies out there is SEO. But business owners and marketing managers alike often have the same questions. What is SEO online marketing and how does it work?
On this page, we'll unpack the importance of SEO online marketing, what it is, and how it works to your company's advantage.
If you'd like to speak directly with an SEO specialist before reading on, feel free to give us a call at 888-601-5359!
What is SEO online marketing?
SEO is one of the most popular marketing strategies out there, and for good reason — it's extremely effective.
Although the results of SEO take a few months to kick in, it's well worth the wait.
But what is SEO online marketing? Here's a quick definition:
SEO is the process of improving your website and online presence, both on-page and off-page to improve its rankings in search engines like Google.

When your website ranks highly in search engines, it will yield more clicks from users. The more clicks you receive, the more people look at your website, and the more they look at your website, the more opportunity they have to find a product or service that interests them.
Not only that, but when your site ranks highly, you'll see an uptick in conversions and revenue.
SEO online marketing combines on-page and off-page strategies that work together to get the job done.
On-page SEO includes all the changes you can physically make to your website in order to make it rank higher. Here are some examples:
Keyword targeting and implementation
Content creation
Page speed optimization
Off-page SEO, on the other hand, refers to all the strategies that don't take place on your website in order to improve your rankings. Examples include:
Link building
Social media marketing
Email marketing
When you call on an SEO agency to take care of your campaign, they'll likely use a mix of both on-page and off-page SEO for the best possible results.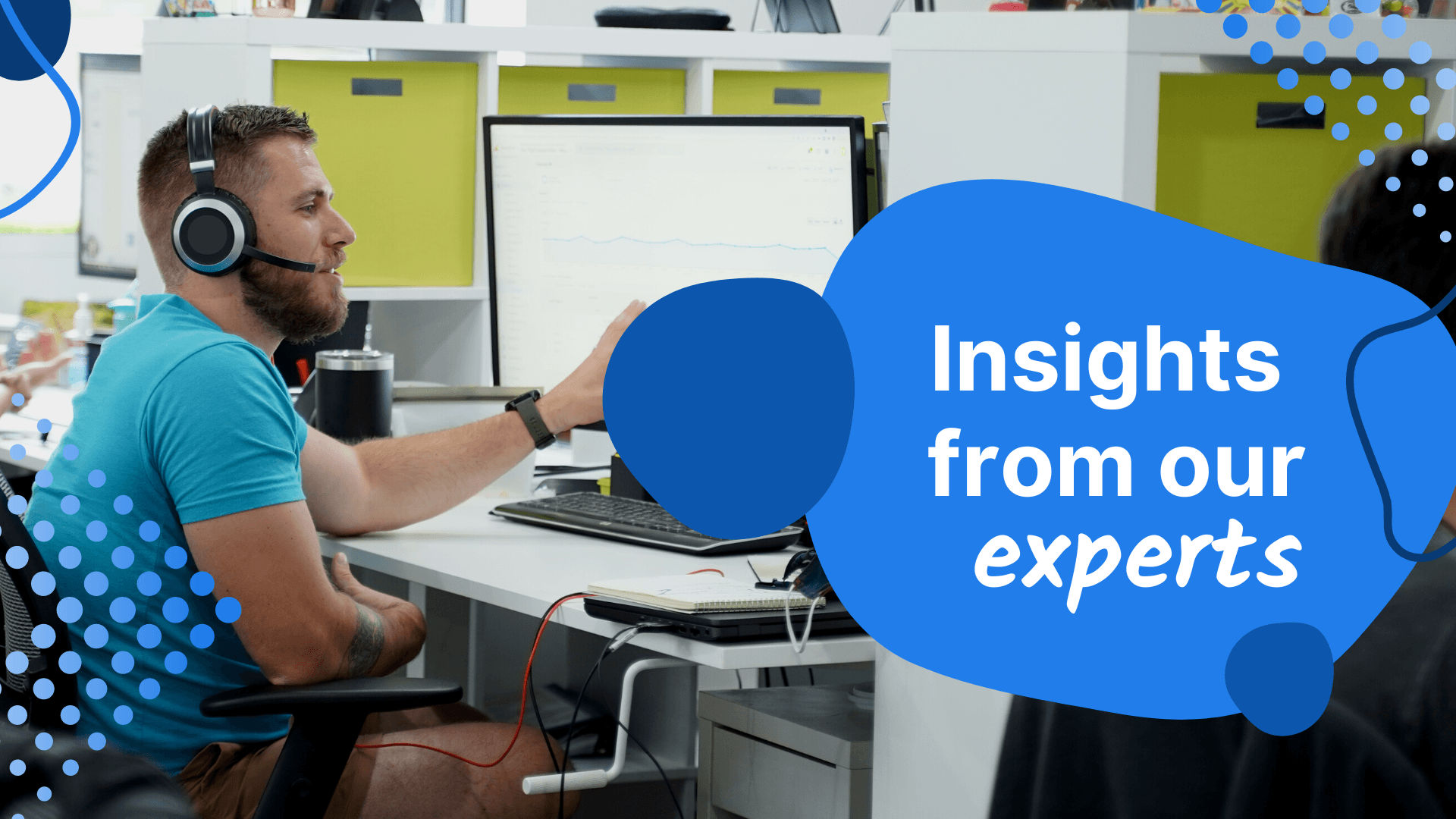 5 reasons SEO online marketing has the ability to change your business for good
It's no secret that SEO is an effective way to market your business. It allows you to attract leads straight to your website, which means increased revenue for your company — regardless of your industry.
The importance of online SEO is obvious, but let's get into the nitty-gritty of why it's one of the best online marketing strategies out there.
1. Thousands of people search in Google every second
When you implement online SEO into your marketing strategy, you're essentially marketing your business to thousands of people — 67 thousand every second to be exact.
When you use SEO to market your products and services, you make your company offerings available to an expansive user base, which gives you a higher chance of attracting interested customers and making more conversions.

Without SEO, it's unlikely that your target audience will ever see your website, let alone purchase your products.
2. A lot of people ignore paid ads
Although some paid ads provide a great way to advertise your business, nearly 80 percent of users ignore paid ads that appear in search results.
That means you have a better chance of someone clicking on your website if it shows up organically in search. Ranking organically means that your website shows up as a result below the paid ads on a results page. You don't have to pay a single penny to appear in search results organically, but you do need a solid SEO campaign.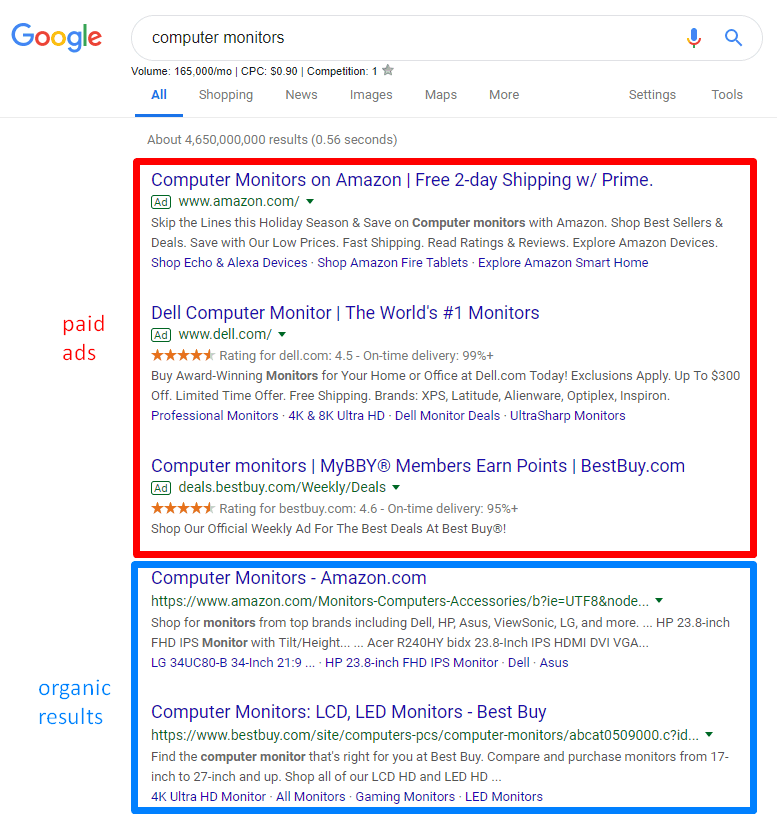 3. Companies implement SEO more than ever
If you want to stay ahead of your competition, SEO is a must. In fact, 61 percent of companies said that their biggest priority was to grow their SEO campaigns.
That's a high percentage, which means if you don't opt for an SEO campaign, your business will likely fall behind in search. Your business will become overshadowed by companies that do have SEO, so it's extremely important to have a strong campaign in place.
4. SEO boosts conversions
In comparison to traditional marketing, the conversion rate of SEO is extremely high.
Traditional marketing strategies typically see a conversion rate of 1.7 percent, while SEO provides a conversion rate of 14.6 percent. That's a huge difference and perfectly illustrates why SEO is one of the best marketing strategies out there.
5. Local SEO is tremendously effective
If you're a local business, SEO is something that you should add to your marketing strategy without a doubt.
After users make a local business search, 88 percent of them will call or visit the business that they found and chose within 24 hours.
The catch is, you have to show up highly in search engines for local searchers to find you, and the only way to do so is to implement a strong local SEO strategy.
Independent research from Clutch has named WebFX the
top SEO company

in the United States.

Clutch has personally interviewed more than 250 WebFX clients to discuss their experience partnering with us.

Read More Clutch Reviews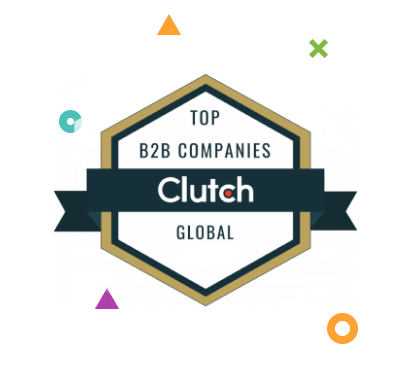 Can you do SEO online marketing on your own?
There are a lot of moving parts when it comes to SEO. Like we mentioned before, there is both on-page and off-page SEO, and they both play huge roles in the success of your campaign.
Many people wonder if SEO is an in-house strategy, and we're here to give you the answer.

One person could handle an SEO campaign, but be prepared to put in a lot of work to see the results you want.
SEO isn't a set-it-and-forget-it strategy, rather you have to keep up with the many demands of the strategy. What do we mean? Read on to learn about keeping up with your SEO campaign and planning a winning SEO strategy.
1. Continuous keyword research
Keywords are the basis of any SEO campaign since they are the building blocks of content. Finding the right keywords is so important because it determines the kind of content you'll write, and ultimately, how you'll rank in Google.
For example, if you choose keywords that have loads of competition and a high search volume, it's unlikely that you'll rank for that keyword. However, if you choose keywords that have a high search volume and not a lot of competition, you'll have a better chance at ranking.
These small nuances are the details that will make your keyword research worth it.
Don't forget, it's necessary to keep cranking out fresh content to ensure that your website ranks in search results, and continuous content means continuous keyword research.
2. Consistent content creation
The more content you write, the more keywords you can target, and the more keywords you target, the more chances you'll have to show up in search engine results to your target audience.
Content creation is one of the most important, if not the most important part of an SEO strategy. After all, content is what ranks, so it only makes sense that you have to have a solid content plan in place.
It's important that you also create different kinds of content.
For example, blogs are great for SEO because they provide a steady stream of fresh content, which Google loves. However, long-form content that is 2000 words or more is also a fantastic way to rank in Google.
When you write extensively about a topic in a long-form article, you show Google that you know a ton about that topic. Typically, the more information you write, the more value you provide to users — which Google also favors.
You'll also want to make sure that your content is engaging to users by adding multimedia like custom images, videos, and infographics. These can help to break up your content and keep users on your website for longer. Not only that, but it can create a more enjoyable experience overall for your site visitors.
3. Ongoing monitoring
When you implement a strategy on your website, it's crucial that you track its success, and SEO is no exception to the rule.
When you opt for an ongoing strategy like SEO, you'll have to keep an eye on it at all times to ensure that it's working properly.
Imagine posting a piece of content and never checking how much traffic it received from search engines. Without that information, you'll never know if your content is targeting the right audience, using the right keywords, or writing in a way that appeals to your target audience.
This makes it absolutely necessary to ensure that you have a way of tracking the success of your content, and you do so often. The information you yield from analyzing your content can help you tweak your campaign to make it successful.
These three initiatives are only the tip of the iceberg when it comes to SEO. There are so many other initiatives necessary to ensure its success like link building, managing and linking to social profiles, creating effective title and meta tags, and so much more.
Though you can opt to take care of your SEO online marketing on your own, we typically suggest that you hire a top SEO agency to get the job done. When you hand over your SEO campaign to a professional, you can usually expect results.
Not to mention, SEO takes a lot of time, and unless you have someone on your team that's already trained in SEO, it's an undertaking that will be a time commitment.
You'll have to spend time training your new (or current) employee on SEO, what is necessary to a campaign, and all the nuances that it carries. You'll have to pay for the many tools necessary to implement a successful campaign, and you'll also have to add a new employee to payroll.
When you hire an SEO company, you don't have to worry about a thing. Agencies are made up of seasoned professionals in the industry and you can rest assured that your campaign is in good hands.
Did you know that WebFX has over 200 marketing specialists that work on SEO campaigns just like yours?
How SEO online marketing works with your existing digital marketing campaigns
One of the greatest things about SEO is that it works together with just about any other digital marketing strategy. It can help benefit your campaign as a whole, and there's a connection between SEO and every other digital strategy.
SEO and PPC
SEO and pay-per-click (PPC) advertising are a power couple in the world of digital marketing. They work very well together because when used in tandem, they can help you earn more real estate in search engine results pages.
Consider this, if you already have a top organic spot for one of your target keywords, you can double that real estate by placing the winning bid for a paid ad in search results. That means you have double the chances of attracting people to your site and having them convert.

PPC allows you to place ads for your target keywords. Much like you do keyword research for your SEO content, you also do keyword research for your PPC ads. Another reason these two strategies work so well together is that you can use the same keyword list for both campaigns.
One thing to keep in mind — your competitors are also likely bidding for the ad, so you'll have to have the highest bid to win the real estate in search engines. If you win, your ad will show up above organic results in search.
SEO and email marketing
Email marketing is one of the best marketing strategies out there. For an extremely low cost, you can see a huge return with this strategy. In fact, it has the highest ROI of any marketing campaign at a staggering 4400 percent. That means for every $1 you spend on your email marketing campaign, you'll make a $44 profit.
But what makes email marketing a great partner for SEO?
When you're creating SEO content for your website, it'll gain traction and popularity the more people view it. One great way to get people to your website to read your content is to provide links in your emails.
Not only do these links take email recipients to your website, but they can also help to increase traffic and conversions, which is the goal of SEO in the first place.
SEO and social media marketing
Social media marketing is another fantastic match for SEO. Similar to email marketing, sharing links to your website content on your various social media platforms are a great way to increase traffic and conversions.
Not only that, but you can also link out to your social media platforms on your website, which increases brand awareness. This is a huge benefit to your SEO campaign!
SEO and web design
People don't often think of SEO as a relation to web design, but it absolutely is.
Google's job is to provide the best results to users, which is why their ranking algorithm is so complex. They want to ensure that the pages they rank aren't only providing beneficial and informative information but that they link to a website that is easy to navigate and enjoyable to visit.
That's where web design comes in. Without a great web design, users won't want to stay on your website for long. If you have a navigation bar that is difficult to use, or has too many options, users may navigate away from your website before they even read your content.
This can be a bad signal to Google, which can keep them from ranking your highly in search results. This is why web design is another crucial link to SEO.
If you want Google to rank your website highly, you have to have a website design that is aesthetically pleasing, easy to use, and informative.
Our digital marketing campaigns impact the metrics that improve your bottom line.
See More Results

WebFX has driven the following results for clients:

$3 billion
In client revenue

7.8 million
Leads for our clients

5.2 million
Client phone calls
WebFX is one of the best SEO online marketing companies out there
When it comes to SEO online marketing, we know our stuff. We have a team of 500+ marketing specialists who are all experts in their craft, so if you're looking for a fantastic SEO partner, we're here for you.
They pride themselves on staying up-to-date with industry standards, reading the latest industry news, and learning the newest strategies to ensure that our client campaigns are nothing short of successful.
Speaking of clients, we have 1020 glowing testimonials from clients who have loved working with us.
In the past five years alone, we've been able to generate over 7,839,684 client leads, and we think that's a pretty big deal.
If you'd like to work with us for your SEO, PPC, email marketing, social media, or web design campaign, we'd love to hear from you!
Feel free to contact us online or give us a call at 888-601-5359 to speak with a specialist today!
We can't wait to transform your business with an SEO online marketing campaign!
How Is Your Website's SEO?
Use our free tool to get your score calculated in under 60 seconds.