Why Switch from Traditional Advertising to SEO?
Over the years, SEO has become the preferred method of business owners around the globe to gain more customers from their websites.
Though traditional marketing techniques might get your business some attention, nothing drives traffic and conversions like SEO.
We'll explore the differences between traditional advertising and SEO and why SEO is the clear winner.
You can also speak with one of our experts directly about the benefits of using SEO, rather than traditional marketing by contacting us online or calling 888-601-5359 today!
What is traditional marketing?
Traditional marketing techniques promote products or services to large, untargeted audiences in hopes that someone will buy what's shown.
Traditional marketing is also known as interruptive marketing since commercials, billboards, and print ads often disrupt someone's concentration.
For example, you could see a television commercial for a new phone, but you're happy with your current model. Regardless, the commercial has interrupted your favorite show, even though you're not a qualified customer for the advertiser.
Nearly nobody pays attention to television commercials and when everything is said and done, you'll have a negative ROI after paying for one.
Other kinds of traditional marketing include print marketing, direct mail, or radio broadcasts.
Independent research from Clutch has named WebFX the
top SEO company

in the United States.

Clutch has personally interviewed more than 250 WebFX clients to discuss their experience partnering with us.

Read More Clutch Reviews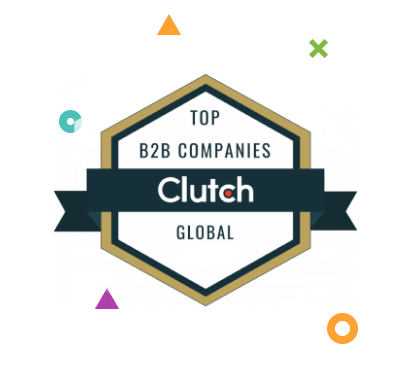 What is SEO?
SEO, or search engine optimization, is a process that improves your website so Google can understand and recommend it in search results. This allows more potential customers to find your website, and overall, leads to more conversions.
Initially, you may wonder how a simple website could earn new customers for a business. But SEO has a ton of advantages.
So why choose SEO over traditional marketing?
Traditional marketing has no real rhyme or reason and earns customers by luck, rather than targeting. Using the many strategies that SEO has to offer, you'll be able to market your company's products and services to the people that need them most – and earn more customers in doing so.
Cost is another huge difference between the two tactics – traditional marketing is far more expensive.
In 2016, Super Bowl commercial costed $5 million, and that's just for 30 seconds.

Local television channels can charge anywhere from $4,000 to $45,000 for a 30-second commercial, network television can charge $80,000 to $600,000 for the same length, and cable television can charge $5,000 to $8,000.
A 60-second clip on the radio will cost your company anywhere from $200 to $1,000, magazines can charge anywhere from $50 to $120 per 1,000 copies, and direct mail can cost $15 to $40 for 1,000 mailers.
With those numbers taken into consideration, SEO typically costs $15,000 to $75,000 per year.
Cost alone is one huge factor that gives SEO a leg up in comparison to traditional marketing.
SEO advantages
SEO has a long list of moving parts that work together to produce the best results for your website. Some tactics are simple, and others take time, but when they all work together, you can expect SEO success.
Ongoing long-term results
One of the greatest advantages of SEO is that it will constantly increase traffic to your website.
When your website ranks highly in search engine results pages, and continues to do so month after month, Internet users will continue to click on your website.
With increased traffic to your website, you'll also see an increased ROI. When your position in ranking pages increases, and you gain more traffic, you'll also receive more paying customers.
Finally, your high position in results pages will also have a hand in increasing your brand awareness. Your website will be one of the first that Internet users see, and your brand will begin to have a more trusted reputation.
This will, in turn, increase the authority of your website with can help to increase your brand awareness.
Synergy with other marketing strategies
SEO is hands down the best Internet marketing strategy out there – it helps to increase brand awareness, website authority, and search ranking. But one of the biggest advantages of SEO is the way that it easily synergizes with so many other marketing strategies.
First, SEO is known for its extreme compatibility with PPC.
PPC, or pay-per-click advertising, is a way to advertise your business on a budget, since you determine how much you will pay the platform every time your ad is clicked.
PPC and SEO work together to increase your presence in search engines, and pick up where the other left off.
For example, when your website ranks highly in results pages, and your PPC ad is also visible, there are two chances for users to see your product and website.
On the other hand, PPC can pick up where SEO left off – if your website doesn't quite make the cut for the first page yet, you can use PPC ads to increase traffic and brand awareness.
SEO and content marketing also work well together.
In fact, one of the most important SEO strategies is content creation – without it, SEO wouldn't be successful. This means that creating content is great from an SEO standpoint, and when you pair SEO with marketing that content – it works even better.
To market your content, you have to target the most valuable keywords to your industry, and present useful, informative information to your readers.
Professional appearance
When you use SEO as one of your marketing tactics, it also creates a professional appearance for your website.
One of the many goals of SEO is to create a website that is easy for users to navigate. In creating a navigation bar for your pages and a sitemap for your website, your site will have a more professional appearance, and much better organization.
Why does SEO work?
One of the main reasons SEO is so successful is because it doesn't just focus on what search engines want – it focuses on what users want.
SEO strategies are user-centered, and they nearly all involve catering to the target user.
For example, when you do keyword research for your SEO campaign, you make a list of keywords that mean the most to the user. You then use those keywords that have high value and incorporate them into content that provides useful information to the users.
Its true that Google ranks your site based on the relevant keywords you use – so you might also think that using more of the keyword would bode well for your results page rankings. However, it's the opposite.
If you try to write for Google and incorporate keywords often instead of where they feel natural, your site can actually be penalized.
This is something to keep in mind when creating content for the user, not for Google.
Other SEO factors like page speed and ease of navigation are also put in place to satisfy the user.
That being said, Google ranks sites based on how users interact with your site – the content quality, ease of use, etc.
Time to Level Up Your Sales
Our long list of services helps you grow every aspect of your business with marketing strategies that are proven to increase bottom-line metrics like revenue and conversions.
In the past 5 years, we've managed more than 12.9 MILLION transactions across our client base.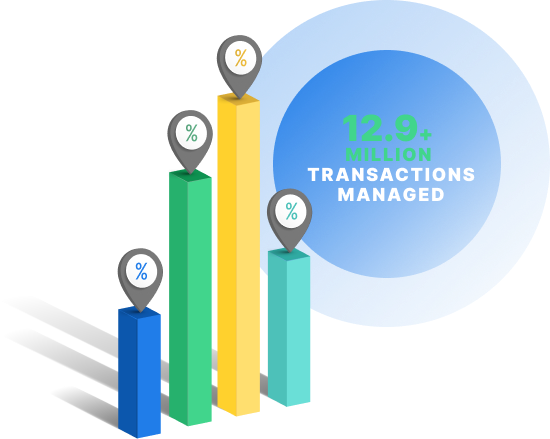 Why doesn't traditional advertising work as well as SEO?
Though there are some tried and true traditional advertising methods that can increase traffic to your website and increase conversions, they don't work nearly as well as SEO.
That's because traditional forms of advertising have no real logic – they are placed in front of mass audiences and expected to catch the eye of a few interested customers.
Traditional advertising techniques, like billboards, print ads, and television commercials, do not cater to the user like SEO. If they did, they would be targeted to the specific groups that were interested in the product, and focus less on being interrupting and more on being targeted.
How does SEO drive sales to my website?
SEO has a long list of moving parts that work together to produce the best results for your website. Some tactics are simple, and others take time, but when they all work together, you can expect SEO success.
Some strategies included in the process of SEO in digital marketing include the production of quality content, creating a clean and organized HTML code, increasing domain authority, building quality backlinks, and more.
Are you ready to make the switch from traditional marketing to SEO?
If traditional forms of marketing just aren't cutting it for your business, WebFX can help you switch gears on your marketing efforts.
SEO is the best way to market your business online, and we have an entire team of SEO specialists that are experts in their craft. We've worked with industries ranging from heavy equipment to healthcare, and everything in between.
They will create a custom SEO plan that includes content creation, backlink building, and site navigation, just to name a few.
If you're ready to adopt SEO into your marketing plan, contact us today! We can't wait to hear from you!
How Is Your Website's SEO?
Use our free tool to get your score calculated in under 60 seconds.