Drupal is one of the most popular content management systems (CMS) in the world. It's a great choice for any company that wants to set up a website quickly without the need to code new pages from scratch.
But although Drupal makes your website more user-friendly, it also changes how SEO works. With a regular HTML website, you can easily edit all of the elements on your pages.
But with Drupal, you have to use their CMS. So how do you optimize your site for search engines when you use Drupal?
Don't forget, whether you need SEO services in Orlando, or SEO services locally, WebFX is here for you!
Call 888-601-5359 to speak with a strategist about SEO services from WebFX, or keep reading for six steps you can use to optimize your Drupal site.
Our digital marketing campaigns impact the metrics that improve your bottom line.
See More Results

WebFX has driven the following results for clients:

$3 billion
In client revenue

7.8 million
Leads for our clients

5.2 million
Client phone calls
How to optimize your Drupal website
There are lots of ways you can optimize your site. At WebFX, we've found the following steps to be the best ways to get your Drupal site indexed and ranked in search engines like Google.
Generally, these steps should work for any business in any industry. To get more targeted and specific results, you may have to add new steps to this checklist as needed.
Step 1. Research keywords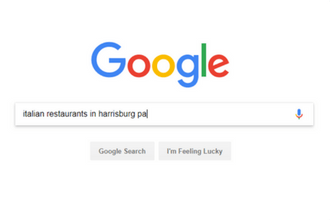 The first step in any SEO strategy is researching the keywords that are relevant to your business.
This step isn't specific to Drupal sites. But without it, your Drupal SEO strategy will surely fail.
You can start identifying keywords by brainstorming different words or phrases that relate to your business.
For example, if you're a furniture retailer, you could consider keywords as general as "living room furniture" or as specific as "antique bankers' chairs for dens."
Regardless of your exact choices, all of your keywords should relate to your business and help drive traffic to your website.
You should also consider keywords that are based on geography. So if you're an electrician that's looking for more local customers, you should include keywords like "electrical work in [your city]."
Once you have a list of keywords ready to go (it's usually good to aim for 30-50 at a time), you can jump to the next step.
Step 2. Create content about those keywords
The cornerstone of any SEO strategy is content.
Content is a general term that refers to the different pages on your site. So whenever you write a text-only blog post, that's considered content. But so are images, infographics, videos, and anything else that your visitors can see on your site.
The best content format for your site depends on what keywords you target.
For example, if you want to target a keyword that's more focused on current events, it's probably best suited for a blog post. A blog is an excellent place to show your customers that you're up-to-date on your industry, and it's one of the best ways to target new keywords quickly.
Otherwise, your content may be best suited for an article page. These pages go on your site to target "evergreen" keywords, or keywords that aren't based on a time factor.
So as we mentioned above, "electrical service in [your city]" would be a great evergreen keyword to use in an article.
You could also target some of your keywords with lists. So if you're an electrician, something like "advantages of upgrading to 200 amp service" could become "the 5 best advantages of upgrading to 200 amp service."
Then, you can create infographics that teach your site visitors about specific topics in a visual presentation. Each visitor can then enjoy that content in an engaging, interesting way.
(Plus, other sites can link to your infographics to help you rank better in Google search results.)
Once you have your content planned out, it's time to get to some more detailed steps of our Drupal SEO checklist.
Step 3. Enable clean URLs for every page
Whenever you create a page, blog post, or any other form of content, it's important that you use clean, SEO-friendly URLs.
This is as simple as navigating through Drupal's interface and enabling the options you need.
Enable clean URLs in Drupal by:
Going to Administer > Configuration > Search and metadata > Clean URLs
Waiting for automated tests to run
Checking the "Enable clean URLs" checkbox
Clicking "Save configuration"
With these four steps, you can employ clean URLs that can include keywords. That helps search engines understand your pages, which helps you to rank higher in search results.
If you don't want to enable clean URLs, you don't have to. But you'll have a much harder time ranking if you don't!
Step 4. Add SEO-relevant modules
The best part about Drupal is that you can download new modules to customize your website.
For SEO purposes, you can use modules that allow you to add essential information to each page.
We first recommend SEO Compliance Checker, which evaluates each page you make and alerts you about anything that's not working correctly.
You can also download Page Title, which lets you add keywords to your <title> tags.
Metatag is also important since it lets you add meta descriptions to pages. Those are the little bits of gray text that show up under search listings in Google.
You'll also need Google Analytics, which will help you track visitors and user data on your website.
You can add other modules on top of these, but these are the most important modules you can add to your site to make it successful.
Step 5. Track results with third-party tools
Tracking is essential to figuring out whether your Drupal SEO strategy is working.
In this step, you want to use your Google Analytics module to its fullest potential.
That'll give you access to a world's worth of information based on "metrics."
Metrics are individual measurements of different data on your site. The most popular is Traffic, which shows you how many people visited your site during any given time frame.
To find out if your Drupal SEO strategy is working, you can look at your Traffic over the course of several months. SEO takes anywhere from six months to a year to show results, so make sure you have enough data before evaluating the success of your SEO strategy.
But Traffic isn't the most important metric in your analytics tools. The most important things to track on your site are Conversions.
Conversions will show you how many people have taken actions that will help to grow your business.
For B2B companies, that could be contacting your directly for a quote.
For B2C companies, that could be placing an order or making a purchase.
For information-based companies, maybe someone clicked on an ad.
Regardless, Conversions is the metric that'll tell you whether your company is actually growing from your online strategy.
That makes it one of the most important metrics to guide your SEO efforts moving forward.
Step 6. Repeat
SEO is a constant process. As we said earlier, it takes several months or even a year to show results, depending on how new your website is.
With that in mind, you should never stop the SEO process. Continue finding new keywords, creating content, and optimizing your site for search engines however you can.
By continually creating content, you'll earn a constant stream of new visitors to your site and paying customers that help your company grow.
If you stop, you'll lose everything you've worked to achieve online.
Partner with a team of ecommerce masters!
WebFX campaigns have delivered more than 12,936,451 ecommerce transactions in the last 5 years
Read the Case Studies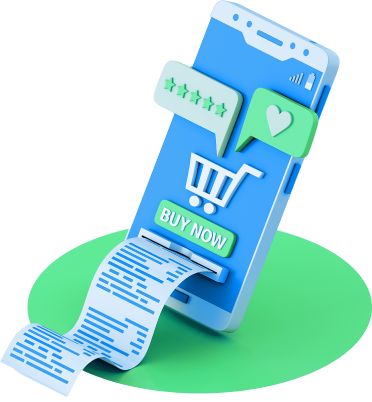 WebFX is a Drupal specialist agency
At WebFX, we have a team of more than 100 Internet marketers, many of whom specialize in all things Drupal.
These experts are some of the premier thought leaders in the industry, and they're constantly experimenting with new ideas to discover the best promotion ideas for Drupal websites.
That combination of tried-and-true methods with cutting-edge strategies makes them one of the most reliable teams in the world. If anyone can get your Drupal site ranking in Google, it's us!
Contact us today to set up a Drupal SEO strategy for your website!
How Is Your Website's SEO?
Use our free tool to get your score calculated in under 60 seconds.