Should I Redesign My Website? How to Redesign Your Site Headache-Free
If you're wondering, "Should I redesign my website?" you probably know the answer already.
Redesigning a website, however, isn't easy. You have to budget for your redesign, find a web design agency, and plan your launch. Not to mention, you need to earn the support of company leaders to start redesigning your existing site.
Lucky for you, you have this guide on how to redesign a website — and it has everything you need.
You can learn whether your site needs a redesign, how much a redesign would cost, and how to make managing and launching a redesign project headache-free. Even better, you can view site redesigns to inspire your company.
Keep reading to get started on redesigning your website!
Or, if you already know that your site needs a redesign, but need to find an agency, browse our expansive portfolio. Our award-winning team's created more than 1,600 websites, helping our clients generate more than $3 billion in revenue in the past five years.
Call us at 888-601-5359 or contact us online to learn more and receive a free quote!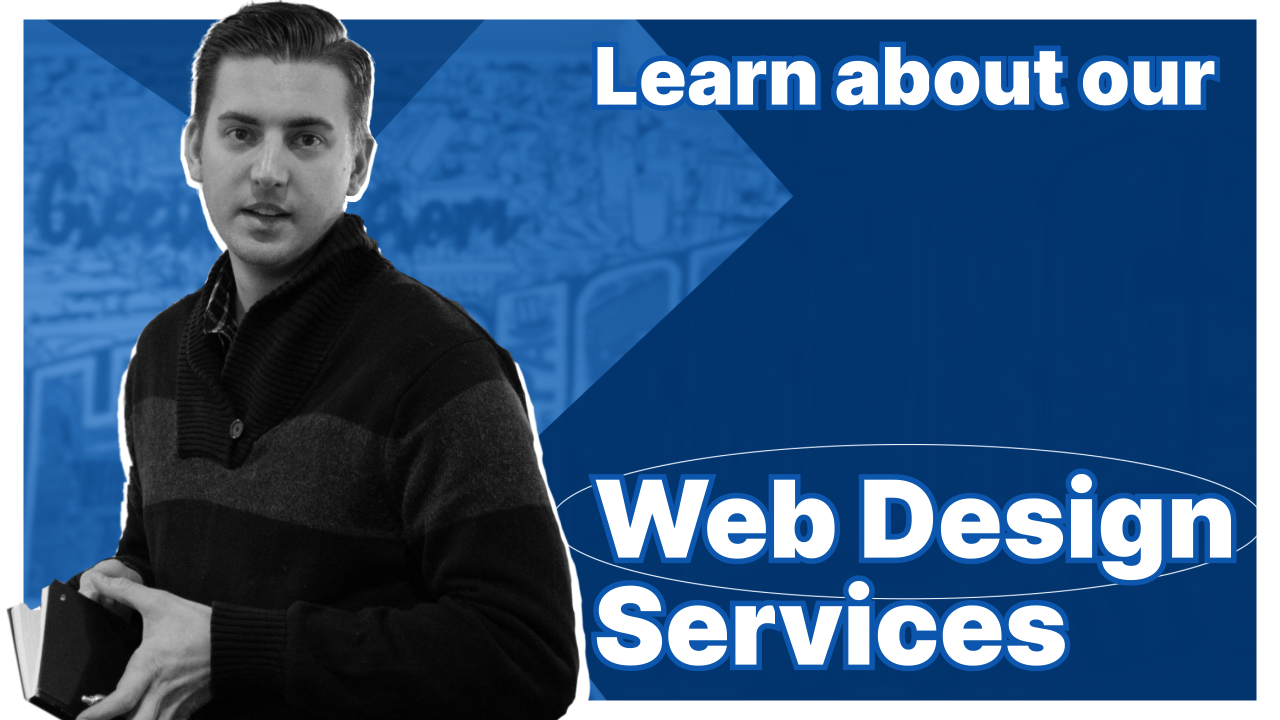 Should I redesign my website?
In most cases, your site will benefit from a redesign if it features one or more of the following:
Unresponsive design: Doesn't display on all devices, like phones, correctly
Old or outdated design: Decreases a user's trust in your site, brand, and offerings
Repeated user complaints: Users are that bothered by your website's design
Low conversions or sales: Harms your company's bottom line directly
Your company may also think about redesigning its website when bounce rates or load times increase.
It's critical to mention that these values do not always demand a redesign. Your website may need some minor fixes or page speed optimizations to improve its load time, for example, versus a whole new design. The same applies to your bounce rates.
If you're unsure about whether your company's website needs a redesign, you can always speak to a full-service agency. A full-service agency, versus a dedicated web design agency, specializes in several areas (besides design) that impact a site's performance.
For example, they can look at your site and determine that optimizing your speed, rather than redesigning your website, would provide the most benefit. Or, they can assess your page content and optimize it for search, helping reduce your bounce rates.
This proactive approach helps your business get a full perspective of your site and how to improve it.
How much does a website redesign cost?
If your business does require a website redesign, you're probably wondering about the cost. Like any web design project, prices vary substantially and often depend on the website itself. That's why average rates for redesigns range from $3000 to more than $65,000.
For the most accurate prices, request a custom quote or use a free pricing calculator.
Even if you're months away from committing, a quote can help your business get an accurate estimate for how much redesigning your website will cost. An estimate also provides your company's leaders with guidance when creating a realistic budget for your redesign project.
We don't want to tell you about the work we do, we want to SHOW you.
View Our Portfolio

We've built over
Websites
in a variety of industries.
5 simple steps for how to redesign a website
Like many businesses, you're probably wondering, "How do I redesign my site?" It's a challenging task, especially when you're collaborating with several departments in your company, as well as coordinating with a web design agency.
If you follow these five steps, however, you can make redesigning a site painless:
1. Choose a web design company that aces communication
In most cases, your company will hire a web design agency to update your website.
Selecting your agency is one of the most critical steps in redesigning a website. If you choose the wrong one, you could end up with a site you can't use or a launch date that gets missed by weeks or even months.
Do your research before you sign with an agency, like by:
Reading their reviews and testimonials
Browsing their portfolio
Chatting with their team
If you decide to redesign your website in-house, it's essential for your company to ensure that your web design team can do it. In some cases, your business may have the capabilities and resources, but your designers don't have the time to meet your deadline.
Choose the best option for your business, but make sure it aligns with your goals.
2. Compile a swipe file to show what you want
When redesigning an existing website, it's also helpful to create a "swipe file" or a file that includes a list of sites your company likes. This file serves as a useful reference for designers, which is why it's worth creating one.
You can focus on websites in or outside your industry, but it's useful to pull some sites from your sector.
These websites can highlight design features that would benefit your business. For example, if your company operates in the business-to-business (B2B) marketplace, but only looks at business-to-consumer (B2C) sites, you'll miss critical elements, like lead generation form designs.
3. Assess your online competition
In addition to creating a swipe file, your business should also invest some time looking at competitor sites. A competitor web design analysis can help your internal web design team or web design agency create a design that also takes advantage of competitor weaknesses.
For example, your agency or your team may discover that a top competitor's site, while well-designed, loads slowly. You can then prioritize speed and design in your redesign, which can help you provide the best possible user experience.
It can also help your business improve its search engine optimization (SEO) efforts.
4. Use wireframes to expedite design work
For the best results redesigning an existing website, use wireframes.

A wireframe provides your company and team with a preview of your redesign. While it doesn't deliver the complete product, it does offer an accurate idea of how your updated site will look and function, without the time-intensive process of designing and developing the website entirely.
Plus, it's quick and painless for your company decision-makers and team members to provide feedback on a wireframe. Depending on the software used, you can add comments, notes, and more with a few clicks.
Once you settle on your wireframe, your designers can start building your site.
5. Test your site for a seamless launch
Publishing your brand-new, updated website is exciting.
It's not, however, something your business wants to rush into, especially if you receive a significant amount of traffic. Instead, you want to set aside time before your launch to test your site and its different features.
For example, some must-test features include:
Contact forms
Buttons
Main navigation links
Responsive design
You also want to look out for broken links, which can result in a poor user experience.
If your initial design featured placeholder text, it's also essential to go through and ensure it doesn't exist anymore. These proactive steps can help your business launch your website seamlessly and without headaches.
Partnering with a web design agency like WebFX can make this step of redesigning your website headache-free. We take care of testing your site for you, which lets your team focus on other tasks that need your attention and skill.
With our designers' and developers' expertise, you can rest easy that your site will launch seamlessly.
4 trusted tips for a better experience redesigning a website
When it comes to how to redesign a site, you can follow a step-by-step process to refresh and relaunch your website. Your team can make the most of that process, however, by incorporating some of these four tips into your strategy:
1. Communicate with your design team
Communication is a critical part of any project.
It's essential in web design, though, especially when you're working with an agency. You want to communicate your wants, needs, and expectations to your external design team clearly, and they want to do the same.
That's why chatting over the phone, holding video conferences, or even conducting in-person meetings can help when it comes to redesigning a website tremendously. Make communication a priority to reduce edits, streamline designs, and maximize the impact of your site.
2. Include SEO in your redesign
Unfortunately, many website redesigns forget SEO, which is critical to your online and financial success.
Forgetting to include SEO in your redesign can have disastrous effects on your new website. It can devastate your traffic, conversions, and sales even more. Not to mention, it can provide your competitors' even greater access to your target audience.
That's why it's vital that your business includes SEO when redesigning your website.
If you aren't familiar with SEO, it's an online marketing strategy that helps your site appear in relevant search results on Google, Bing, and other search engines. As more than 90% of online experiences begin with a search engine, you want to appear in search results.
In fact, you want to appear on the first page of search results.
Today, only 25% of users go to the second page of search results. Most (around 75%) stick to the first page, with almost 70% clicking on one of the first five results. In short, if you aren't ranking on the first page, you aren't earning the sales that you could.
To ensure that your website maintains its SEO, as well as launches as an SEO-friendly site, partner with a full-service agency like WebFX. A full-service agency like ours not only specializes in website redesigns but also search engine optimization, which helps your business get the full benefits of SEO.
3. Set goals for your site's redesign
For the best results redesigning your site, your company should also set goals.
What do you want to accomplish with your redesign, for example? Do you want to increase your traffic, your conversions, your sales? Or, are you looking to make your site modern to match and compete with competitors?
Outline your goals before starting your web design project, whether in-house or with an agency.
Make sure that you also create specific, measurable, actionable, realistic, and timely goals too. While you may want to increase your site's traffic, it's a vague goal with no deadline. A goal to increase your traffic by 25% within 12 months of relaunching your website, however, is more specific.
4. Reassess your target buyer or shopper
Depending on the age of your website, as well as your business, it's helpful to check-in on your target audience. In the time since launching your site, your ideal buyer or shopper may have changed or evolved, and you want your new website to account for that.
Recognizing who your company now targets can help your designers or design agency create a website that reflects that buyer's expectations and features. For example, if you've transitioned from servicing enterprises to start-ups, your website and messaging will look and feel different.
Chat with your sales team to get the latest on your target audience.
WebFX is a partner businesses trust.
Hear from HydroWorx, who saw a 236% increase in organic sessions with WebFX services.
Watch the Video Testimonial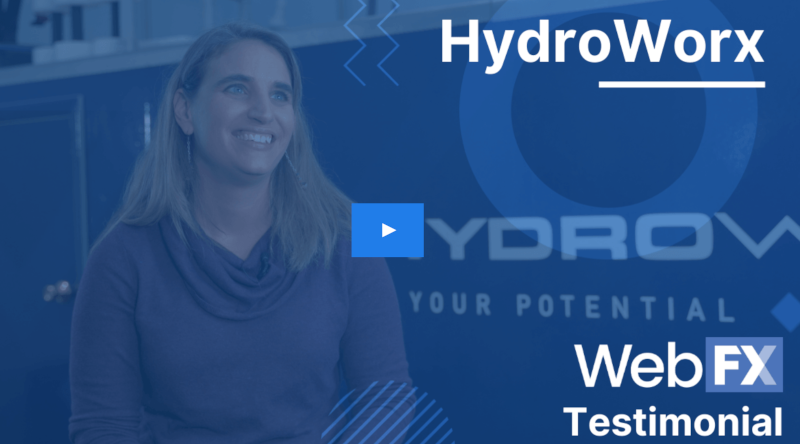 3+ stellar examples of website redesigns
Whether you're looking to inspire your team or earn the support of company decision-makers, examples of website redesigns can provide you with what you need. Below, you can find a compilation of redesign examples from several markets, including the B2B and B2C sector.
JOE'S COFFEE GARAGE
A private label coffee packaging company, Joe's Coffee Garage required a fast, attractive, and informative website that could provide different users with the information they needed. . For that challenge, they partnered with the award-winning WebFX design team.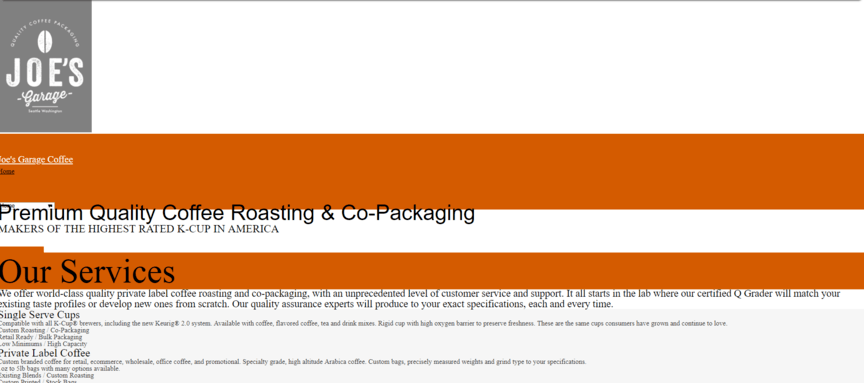 With our website redesign services, Joe's Coffee Garage got to launch an easy-to-use, fast, and fully featured site. The new site allowed Joe's Coffee Garage to provide users with everything they needed, as well as highlight the company's unique benefits.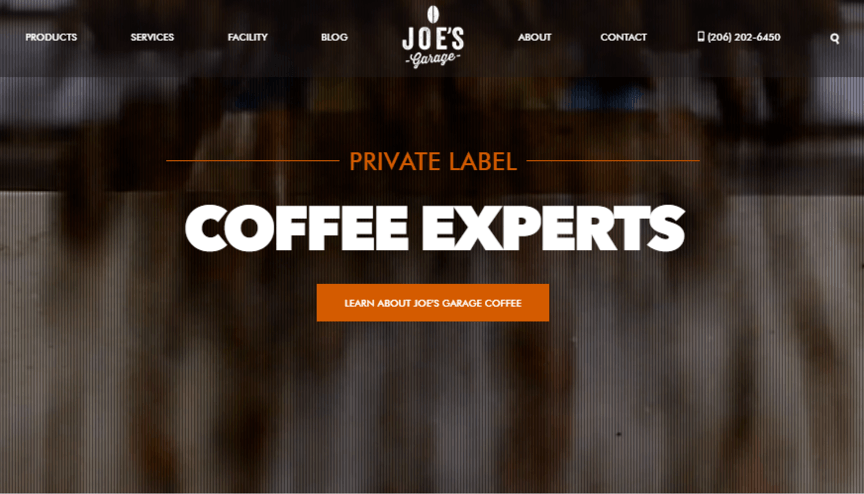 SPEEDPRO IMAGING
An industry leader in large format imagery for event graphics, tradeshow displays, and more, SpeedPro Imaging needed a website that could match its brand and product quality. That's one reason why it decided to redesign its existing site.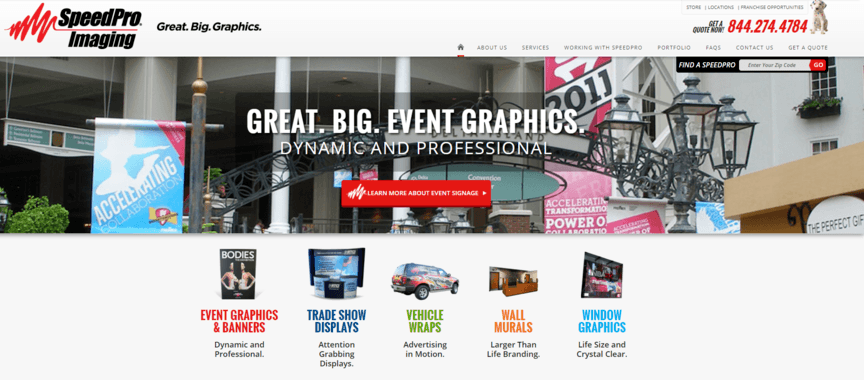 Like Warren CAT, SpeedPro Imaging chose WebFX as their redesign partner. The result was a website that captured not only the SpeedPro Imaging brand but also the needs of businesses looking for custom designs and printing for displays in their stores, events, and more.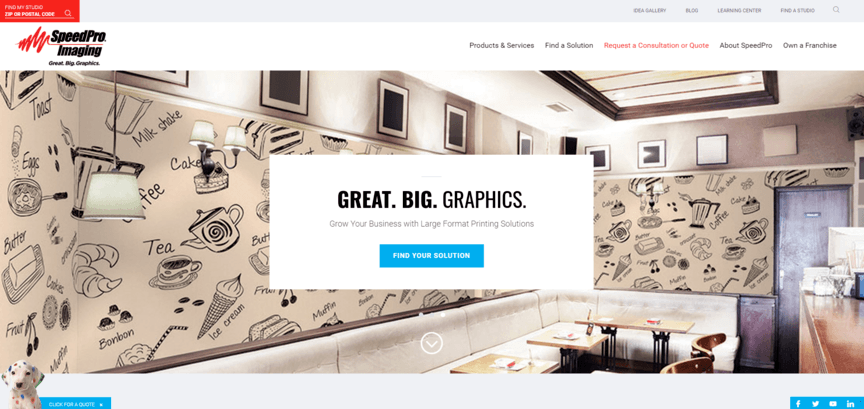 800RESPONSE
An established and trusted provider of vanity toll-free numbers and services, 800response's website featured more than 20 years of history. Looking to update the look of its site, as well as improve its functionality, 800response turned to WebFX.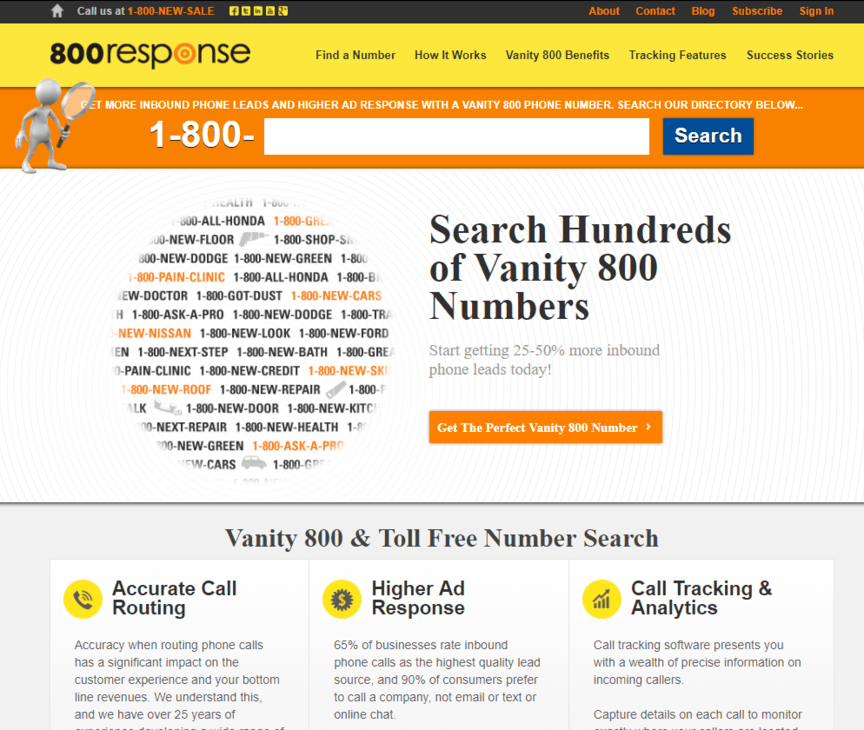 With our team, 800response was able to launch a refreshed website that not only gave the company a new, modern look but also emphasized the trust and reliability of their services to users, helping 800response generate new leads and clients.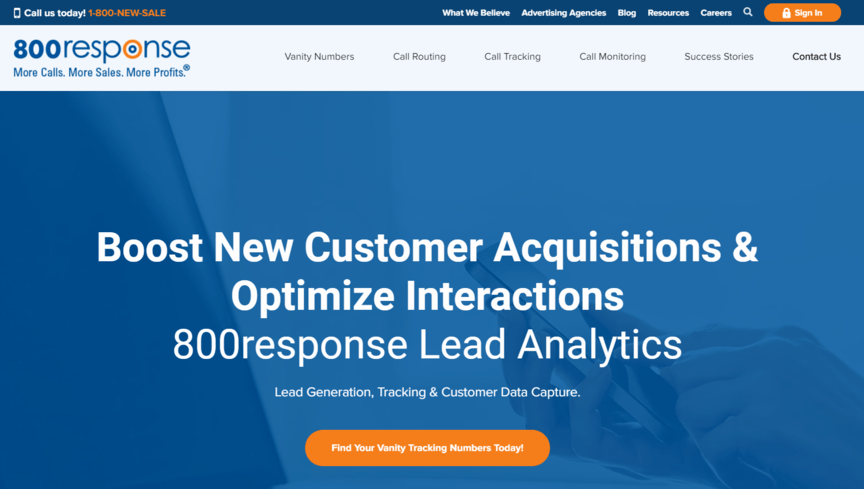 FOUR SEASONS
As one of the world's largest manufacturers of sunrooms, Four Seasons needed a website that could emphasize its history, reliability, and quality to not only homeowners but also business buyers — a tough challenge.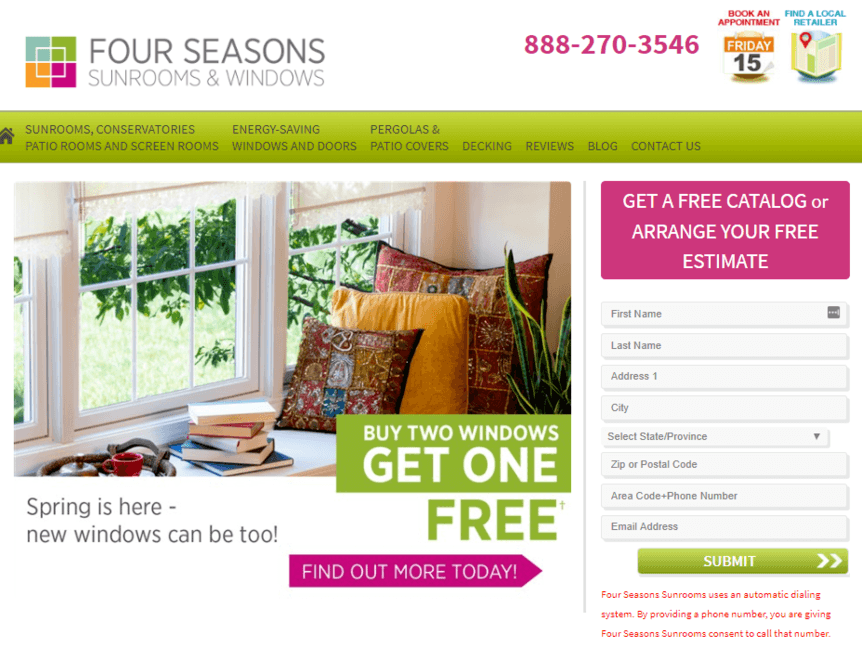 That's why Four Seasons partnered with WebFX. With our dedicated account managers, plus experienced designers, we developed and designed a website that met the expectations of not only Four Seasons but also their target market.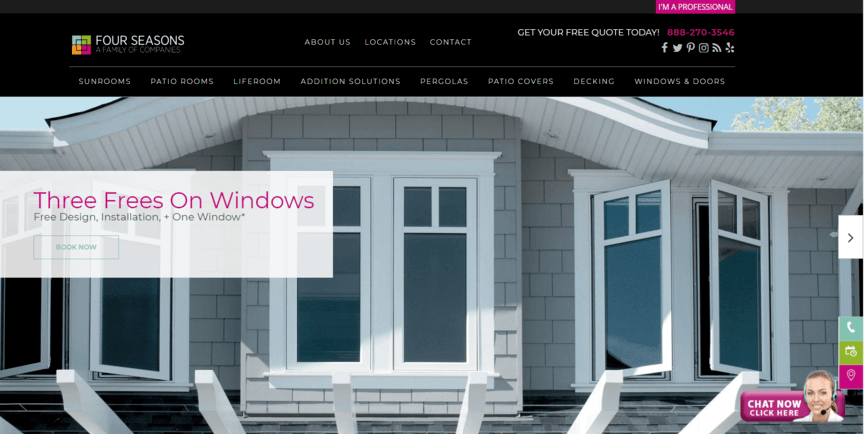 FAQs about redesigning a website
Besides, "Should I redesign my website," do you have other questions? Then, this FAQ is for you!
How much does a website redesign cost?
A website redesign can cost anywhere from $3000 to over $65,000. In web design, pricing depends heavily on the site, which is why it's helpful to request a quote. That way, you can receive estimates tailored to your website.
How often should you redesign your website?
Per industry standards, it's best practice to redesign a website every two to three years.
While your company doesn't have to redesign your site completely, a touch-up can keep it modern, trustworthy, and in-line with user expectations. Every website is different, however, so you may find yourself needing a redesign sooner, like if your site conversions or sales tank.
How do I propose a website redesign to company leaders?
While you may recognize that redesigning your website is a must, you may have trouble convincing others in your company. With a bit of data and evidence, however, you can show business leaders that a redesign is vital to your organization's bottom line and survival in today's online marketplace.
As an example, you want to look at the following data points over time:
Your conversions
Your sales
Your page speed
Your time on page
If these values have decreased over time, you can use this data to support your website redesign initiative. In addition, you can compile a visual list of competitors to compare the look and usability of your website to theirs.
When you present your data to company decision-makers, it's essential to make the information digestible. If you clutter your reports, emails, or presentations with too much data, it can overwhelm viewers and prevent them from signing off on the project.
If you're operating a small-to-midsize business (SMB), you may not need anyone's approval.
That doesn't mean you should go and start a redesign without talking to your team. Chat with your staff and get their feedback. Your team's comments can help guide your redesign and provide your web design agency with valuable information.
For example, maybe your site's functionality is terrible. Or, your website no longer captures your brand or doesn't target the kind of shoppers or business buyers you want. All this information helps designers and developers create a brand-new website that your customers (and your team) will love.
How long does it take to redesign a website?
A website redesign can take anywhere from 30 days to six weeks for a site with 10 to 20 pages.
If you have a larger or complex website, your redesign may require additional time. For example, some redesigns can take four to six months, which can influence not only your redesign costs but also your launch date.
For the best estimate, however, talk with web design agencies.
How much does it cost to build the website of your dreams?
Use our FREE website design cost calculator to get an idea!
Web Design Cost Calculator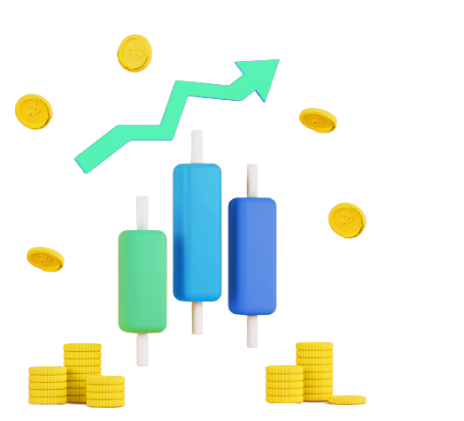 Need help redesigning your website?
Redesigning a website isn't an easy task. It requires time, planning, dedication, and expertise, which is why it's helpful to partner with an experienced web design agency that specializes in redesign, like WebFX.
With more than 1,600 sites designed and launched, plus over 50 web design awards, we're the trusted partner for companies looking to redesign their sites. As your partner, we'll help your business launch not only a good-looking website but also one that drives revenue for your business.
Contact us online or call us at 888-601-5359 to learn how our redesign services can help you!