Payment Gateway Integration
Looking to accept payments from customers on your ecommerce store? Hoping to design a new website that is able to securely charge customers for their purchases or paid downloads? Our payment integration services are what you need to get up and running quickly, with minimal downtime, and to achieve PCI compliance on all your transactions.
What is a payment gateway?
If you've ever purchased anything online before, you've touched a payment gateway, and probably all without realizing it! When you click "purchase" or "buy now," a series of transactions are occurring between and website and its payment gateway that result in a successful purchase and the eventual shipment of your goods.
A payment gateway is a service that allows you to securely accept credit card payments from customers shopping on your website. True to its name, the gateway's role is to pass a customer's credit card information through an authentication service, then onto your website, so that you can use their funds to complete a purchase.
A gateway must be fully integrated with a website to make the process of payment seamless. If the integration is not set up correctly, customers may leave, or experience confusing errors that drive them away.
Partner with a team of ecommerce masters!
WebFX campaigns have delivered more than 12,936,451 ecommerce transactions in the last 5 years
Read the Case Studies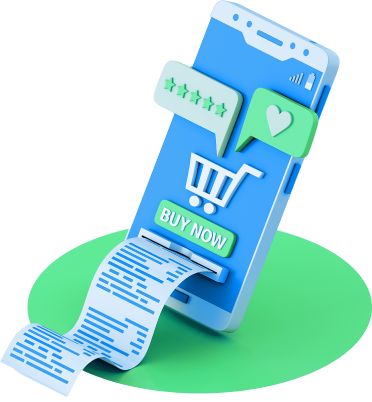 How payment gateway integration works
To set up a successful payment gateway integration, you must first have a bank account attached to the gateway. Often called a "merchant account," this bank account must be authorized to accept funds from online transactions. A regular bank account may not work—so to successfully integrate a payment method on your website, you'll usually need to start by setting up a merchant account with your bank.
Once the merchant account is set up, you'll need to find the right payment gateway to use. There are dozens of gateways out there, all of which work in different countries, with different websites and content management systems, and with different functions.
WebFX can recommend a gateway that meets your needs and works with your website, or we can build an ecommerce website for you that has an integrated gateway or payment options right out of the box.
Once your gateway is selected, you'll follow a specific setup process to add it to your site. This may be done very simply with a plugin or add-on, or it may require custom development.
Once the actual integration is done, testing will be performed to ensure that the gateway is properly accepting funds and working 100% with your CMS. The PCI compliance will also be checked to ensure the gateway is not improperly transmitting or displaying credit card information.
Finally, after testing has been completed, your gateway will be ready to use, and will be able to accept payments from customers and mark their orders as ready to fulfill on your end.
We can help you find the right gateway
WebFX guides you through all the stages of establishing an ideal infrastructure for your customers to submit their payments. Whether you work with us to create a new ecommerce website or have an existing site you need help converting to work with a new gateway, we are able to help you achieve your goals and get up and running quickly.
We work with PayPal, Authorize.NET, Verisign, PayQuake, and many other payment gateways for our sophisticated online transactions. While our clients trust Authorize.NET as the best server-based transaction-processing system enabling them to authorize, process, and manage credit card transactions in real time, Verisign is also considered an effective gateway system.
Additionally, we work with PayPal and other off-page payment gateway options to offer cost-effective and secure payment solutions that don't require as much setup time.
Choose WebFX as your ecommerce partner
By working with WebFX on your payment gateway integration project, you'll be able to accept credit card payments quickly, securely, and in a manner that is fully PCI compliant—all while ensuring that your customers have the best shopping experience possible and see you as a trustworthy vendor.
Call 888-601-5359 or contact us online today for a free evaluation