Did you know that 93 percent of all online experiences start with a search engine? People are constantly searching online to find valuable information for their business. To ensure you're reaching these leads, you must monitor your SEO analytics to ensure that you're driving the best results for your campaign.
On this page, we'll discuss how to navigate your SEO analytics and how to boost your SEO ranking through Google Analytics. Let's get started! Did you know that WebFX offers web analytics services? It's true!
Contact us at 888-601-5359 to learn more!
Navigating your Google Analytics dashboard for SEO
When you look at your Google Analytics dashboard, it can be difficult to understand your dashboard and how to navigate it. Let's take a look at some important parts of your Google Analytics dashboard for SEO.
Shortcuts: Google Analytics offers a shortcuts feature to make it easy for you to see your most crucial
Intelligence events: These are automatic alerts generated for your campaign. You also have the option to create custom alerts. Essentially, intelligence events alert you to changes in your campaign, so you can see where things are going wrong and adapt to fix them.
Realtime: The real-time feature allows you to see what's happening now. You'll see how many people are visiting your site, right at that second, the pages they look at, and for how long. These are compact analytics with more limited options and data within it.
Audience: Google Analytics allows you to look at your audience and see who is visiting your website. This data helps you better understand your audience. You can see various types of information, from demographics to location to technology used.
Acquisition: Google makes it easy for you to see how your audience arrives at your site. You'll see a breakdown, by channel, on how traffic reaches your site.
These are a few critical SEO analytics and tools you'll want to use in your dashboard. It will help you run a more efficient and effective campaign.
We foster and form long-term partnerships so that your business has long-term results.
Over 90% of WebFX clients continue partnering with us into year 2 of their campaign.
Hear from Our Happy Customers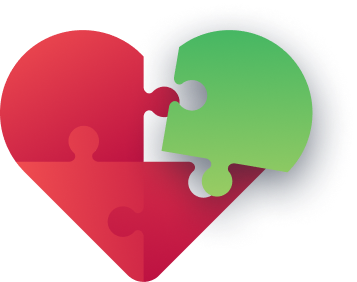 7 ways to boost your SEO ranking through Google Analytics
SEO analytics help you create a better campaign for your business.
Here are seven ways you can use Google Analytics for SEO to help you improve your site's performance.
1. Utilize custom segments
Custom segments are a crucial feature of Google Analytics. These segments allow you to see traffic by channels, see visitors who completed goals (like conversions), and demographic data. You can create custom segments from any part of user data.
For example, you can create custom segments for time spent on your site, visits to a specific page on your site, visitors who complete a goal, visitors who visit from a particular location, and more. Utilizing custom segments helps you better understand your audience and campaign. These SEO analytics give you insight into your audience and how they interact with your site.
It's a great way to help you focus on what's most important to your business. For instance, let's say you have a business in Harrisburg, and you're extending your services to people in Philadelphia. You want to see an uptick in visitors from Philadelphia to see if you're reaching this new segment of clients.
With custom segments, you can monitor the origin location of your audience to see if you're reaching people from Philadelphia. Custom segments are an excellent way for you to ensure that you reach the right people.
2. Track demographics and interests of your visitors
When you launch an SEO strategy, it's vital that you understand your audience. You're trying to attract people interested in your business, so you must know who that is. SEO analytics help you learn more about your audience.
You find out about their age, gender, and interests. This data helps you see who has been visiting your site and taking an interest in your business. When you know your audience better, you can deliver better content and create products that address their needs.
You'll create a more tailored experience for them. Creating a tailored experience gets your audience to engage on your page more. When you do this, you'll earn more leads for your business and provide them with a better experience.
Content analytics can also help you create the perfect experience for users.
3. Track organic keywords
Keywords are a crucial part of SEO. They trigger your website to appear in relevant search results. If you want to ensure that you're choosing the best keywords for your campaign, you must track your organic keywords.
You can track your organic keywords by linking your Google Search Console and Google Analytics accounts. Then, access your query data from Google Search Console (in Google Analytics) with the following steps:
Select Acquisition
Choose Search Console
Click Queries
By analyzing your keywords, you'll see which keywords drive traffic to your site and which ones are ranking for your business. Keyword analysis helps you realize where you're successful with keywords and where you need to improve. You'll often try to rank for keywords and find out that they aren't driving the results you desire. By looking at your organic keywords as a part of your SEO analytics initiative, you'll know how your keywords are performing to optimize better for them.
There are many parts you can see when analyzing your keywords, including:
Query: Searches that are performed using keywords. These help people find information on your page.
Impressions: The number of times a site page ranked in a search result for a particular keyword and was seen (but not clicked) by a user.
Clicks: How many times your site's page was clicked after it appeared in search results for a particular keyword.
Average position: The average position of your page when someone searched a particular keyword.
Click-through rate: The percentage of the time your page appears in the results for a specific keyword compared to the number of times someone clicks on the link to your site.
All this information helps you understand your keywords better to create a more effective SEO campaign.
4. Monitor mobile traffic
When you look at Google Analytics for SEO, it's crucial that you monitor mobile traffic. Mobile usage has rapidly grown in the past five years, and it's only going to continue growing. If you want to keep up with the growing number of mobile users, you must adapt your strategy to cater to them.
After looking at your SEO analytics, you can see the number of mobile conversions at the individual page level. You can also monitor your engagement level of mobile visitors. These metrics also allow you to monitor mobile bounce rate.
It's essential that you look out for pages with a high mobile bounce rate. Doing this helps you focus on potential issues related to a single page. By monitoring mobile traffic, you'll ensure that you aren't excluding people who search for your business on mobile.
5. Monitor bounce rate
Your bounce rate is crucial to monitor. If you want to drive valuable results, you must ensure that you're keeping people on your page. Bounce rate is the percentage of people who visit your website and leave after viewing only one page.
A high bounce rate indicates that users haven't found what they're looking for on your site. Other factors, like website design and poor user experience (UX), can also cause a high bounce rate. If you have a high bounce rate, you may need to look at your UX, your keyword selection, or who you're targeting.
With SEO analytics, it's easy to see if your pages have a high bounce rate. You can look at how these pages perform and make the necessary changes to improve your campaign.
Measuring the metrics that affect your bottom line.
Are you interested in custom reporting that is specific to your unique business needs? Powered by MarketingCloudFX, WebFX creates custom reports based on the metrics that matter most to your company.
Leads

Transactions

Calls

Revenue
Learn More

Start using SEO analytics to improve your campaign today
By monitoring your SEO analytics, you'll see how your campaign is performing and where you can improve your campaign. It's a great way to get insight into your site's performance and see how you can improve your ranking. If you need help improving your site's ranking, contact us online to see how we can help improve your campaign and learn more about our own proprietary executive marketing dashboard, MarketingCloudFX!
WebFX Careers
Join our mission to provide industry-leading digital marketing services to businesses around the globe - all while building your personal knowledge and growing as an individual.