Did you know that website visitors who view retargeted display ads are 70 percent more likely to convert? Retargeted ads are a powerful way for businesses to recapture leads on Facebook and get those leads to convert.
On this page, we'll cover the basics of Facebook retargeting and share six best practices for running a retargeting campaign. Keep reading to learn more and contact us today at 888-601-5359 to learn how WebFX can help you with your Facebook retargeting strategy.
We always pay close attention to Facebook's ever-changing algorithm, so you can rest assured that you'll always get the best results.
What is Facebook retargeting?
Facebook retargeting involves showing ads to people who have already expressed an interest in your business. Whether they visited a particular page or added items to their cart, you can target these people to get them to pull the trigger and make a purchase.
There's a good chance you've personally experienced retargeted ads. If you've ever looked at a product and saw a Facebook ad for it a few days later, you've experience retargeting. These ads are meant to get people to think about purchasing again.
People rarely buy the first time they look at your products. Unless they are a frequent customer, or you have items that people need to renew often (like vitamins or cleaning products), they will think twice about making the purchase. Leads will get distracted while shopping, so it's important that you remind them of the purchase they thought about making.
How do Facebook retargeted ads work?
If you have a Facebook profile set up for your business, you can easily run an ad by logging into Facebook Ads Manager. This is where you will manage your Facebook advertising campaign.
Once in the ad manager, you'll select "Audience." Then you will create an audience and choose to create a custom audience. With the custom audience, you have numerous options for how to target people. You can choose your audience from:
Customer files
Website traffic
App activity
Engagement on Facebook
Many companies target people based on website traffic. They want people who visit their website to buy their products, especially if people abandon carts or check out products for a long time. It's also valuable to target people who engage on your Facebook page because they are more likely to engage with your ads.
Once you decide on where to pull your audience from, you'll get a snippet of code to install on your site. This is known as the Facebook pixel, and it allows companies to track people who visit their website and remarket ads to them based on behavior.
It is a 1×1 pixel that is completely transparent on your site. It simply tracks visitors to see how they interact with your site. You can then use this behavioral data to target them later.
There are multiple ways to target people on Facebook. For example, you can choose to target:
Anyone who visits your site
People who look at specific pages
People who look at a certain page but not others
People who haven't engaged on your site in some time
Facebook also offers complete custom options. You can create a combination of targeting these different actions to drive the results you want. Once you have your code set, you will be able to track your audience's behavior and produce remarketed ads that get them to convert.
74% of people use social media when making a purchasing decision.
Make their decision easy with a stellar social media presence. See how your brand can level up by requesting a no-obligation proposal today.
One of our experts will be in touch within 24 hours!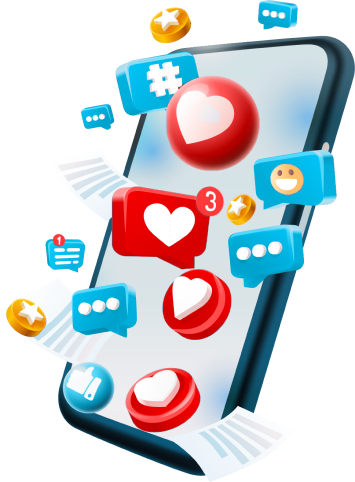 6 Facebook remarketing best practices
If you're ready to start remarketing on Facebook, here are a few best practices for you to follow.
1. Layer your custom audiences
Facebook gives you the option to layer your custom audiences. This is extremely helpful to your business because it allows you to refine your audience to target people so specifically.
This helps you increase your ad's relevancy. Instead of targeting a large group of people, you're targeting a specific group that is more likely to interact with your ad.
Let's say you're trying to retarget people who were interested in diapers. There are many types of people who will view diapers. This includes moms, dads, grandparents, aunts, uncles, and friends of parents.
Creating one ad for all of these people doesn't create a custom experience for them. An ad that features parents with a baby may appeal to moms and dads, but it doesn't necessarily appeal to grandparents. An ad that features a grandparent holding a baby would be more appealing to them.
By tailoring the experience for your audience, it will lead to more engagement on your ad. This will lead to more conversions for your business.
BONUS READING: Why We Think Simon Cowell Cracked the Code to Facebook Marketing
2. Remarket to people who already like your page
If you want to earn conversions, it's best to market to people who are already interested in your page. So, why not market to people who already like your page?
People who like your page are already interested in your business. They know about your products or services and chose to like your page. You can remarket products or services to people who have expressed interest in them.
These people have a sense of loyalty to your business. They decided to like your page, so there is something that appeals to them. You can market your products and services through remarketing to engage them.
3. Target people who abandon carts
People rarely purchase a product the first time around. Many people add products to their carts but don't complete their purchase. Whether they got distracted or aren't sure if they want to buy yet, this is an opportunity for you to remarket your products to them through Facebook.
These are people who are close to conversion. They took the next step to add the product to their cart, but they didn't purchase it. A remarketed ad can drive them back to your business's page to complete the transaction.
You can create a Facebook ad that features the products they considered buying. Add a compelling reason for them to purchase. You want to create a sense of urgency that gets these leads to convert immediately.
It can be something as simple as a limited time offer. When people know they are short on time, they are more inclined to purchase that product quickly. It helps you earn more conversions for your business.
4. Exclude people once they convert
The ultimate goal for any of your campaigns is to earn conversions. Your remarketed ads will help you get those conversions. Once leads have converted, it's crucial that you exclude them from your remarketing campaign.
The last thing people want is to see an ad again for a product they already purchased. It can lead to them feeling annoyed with your company because you keep advertising that particular product to them. People don't want to see ads for a product they just purchased.
When you run your Facebook remarketing campaign, ensure that you set up your campaign to exclude people who already converted. This will keep your customers happy.
5. Don't be afraid to offer discounts
One of the fastest ways to get people to convert from your remarketed Facebook ads is by making them an offer. As stated previously, many people add products to their cart and abandon them. A small discount can drive them back to their carts.
You don't need to offer the discount immediately. It's best if you can get them to convert from your first remarketed ad. If people click on your remarketed ad and don't convert again, a small discount can lead to conversion.
It doesn't need to be a large discount. Something as simple as $5 off an order or 10 percent off can get people to convert.
It is important, however, that the discount is unique to the person. Give them a unique code that only they can use. This will create a more personalized experience that gets them to convert.
6. Test your ads
Like with any other ad, you'll always want to test your remarketed Facebook ads. You want to conduct A/B testing to see which version of your ad is best for your audience.
There are numerous elements you can test on your ad. This includes your photo, your call to action, or your title. These are all significant elements that influence your ad's performance.
You'll want to test each element individually and make small but noticeable changes. If you make too many changes, your results will be muddled. You won't know which elements are positively influencing your ad.
By testing your ads, you'll create the most effective ad for your audience. This will help you drive more conversions for your business.
Not happy with your social media engagement?
We've got just the blog post for you.
Read the Blog Post & Watch the Video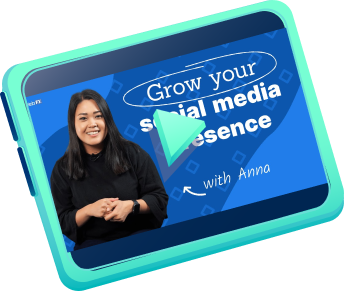 WebFX will help you earn conversions through Facebook retargeting
Facebook provides a great opportunity for your business to reach more qualified leads. Through retargeted ads, you will reach these leads again and nudge them towards conversion. At WebFX, we have years of experience running social media campaigns that drive results.
We're a full-service digital marketing company that specializes in Facebook retargeting. We have a team of 500+ experts that will bring their knowledge and expertise to your campaign. Our team of social media-savvy experts will help you create a campaign that works for your business.
If you're looking for a company that drives results, look no further than WebFX. In the last five years, we've driven more than $3 billion in revenue and over 7.8 million leads for our clients. Our team focuses on creating campaigns that help our clients grow their businesses.
Don't believe us? Just ask our clients! Check out our 1020+ client testimonials that attest to the great work we do!
Organic or Paid Facebook Advertising? See What the Experts Say
Get started with Facebook retargeting today
If you're ready to earn more valuable leads for your business, contact us online or call us today at 888-601-5359 to speak with a strategist.
We look forward to helping your business grow!