Your Guide to B2C Digital Marketing
No matter what products or services your B2C company offers, it won't get very far without digital marketing. B2C digital marketing is essential to the success of your business, and with a custom campaign, you can drive significantly more revenue.
B2C online marketing can elevate your business to new heights
Picture one of the biggest businesses on the market. Then ask yourself: How do they continually drive customers to their company?
The answer lies in digital marketing. Marketing is every company's tool for spreading brand awareness and persuading people to buy from them, and your business to consumer (B2C) business is no exception. Without marketing, you won't drive the sales and revenue you desire.
But what is B2C digital marketing, and how can you get the best results from it? We'll answer both of those questions below, so read on for more information.
Then consider partnering with WebFX's team of over 500 experts for our B2C digital marketing services. Just call us at 888-601-5359 or contact us online today!
Our digital marketing campaigns impact the metrics that improve your bottom line.
See More Results

WebFX has driven the following results for clients:

$3 billion
In client revenue

7.8 million
Leads for our clients

5.2 million
Client phone calls
What is B2C digital marketing?
B2C digital marketing refers to the process of promoting your B2C company to potential customers through a variety of digital media channels on the Internet. You can find marketing everywhere, from pop-up ads to email promotions.
B2C vs. B2B marketing
It's also worth noting the distinction between B2C marketing and B2B marketing.
B2C involves marketing to individual consumers within the general populace. Business to business (B2B), on the other hand, markets to other businesses.
The two types of companies use many similar marketing tactics, but use those tactics to reach different audiences and take diverse approaches.
6 B2C marketing strategies
B2C online marketing can't be boiled down to a single tactic. It consists of multiple strategies, and for best results, it's a good idea to invest in more than one method to drive more leads and revenue with your marketing.
Here are the six biggest B2C marketing strategies for your business to try!
1. Search engine optimization (SEO)
Easily one of the best B2C marketing strategies for any business is search engine optimization (SEO). This strategy involves optimizing pages on your website to rank in Google search results.
Appearing in search results is one of the most effective ways to help users discover you, so when you don't rank in Google, you don't see very much traffic on your site.
You can use many different tactics to improve your SEO, both on and off your website. Those tactics include:
With the help of SEO, you can get your website to appear on relevant search results pages where people can find and visit it!
2. Pay-per-click (PPC) advertising
SEO isn't the only way to get your site into Google search results. You can also use pay-per-click (PPC) advertising, which is a strategy that involves displaying paid ads at the top of search results pages.

To launch a PPC campaign, the best route is to use Google Ads. There, you can bid on specific keywords you want to target with your ads. Whenever someone searches for one of those keywords, Google will display ads based on two factors:
With an optimal bidding strategy and a high enough Ad Rank, you can get your ads into the top slots on valuable searches. At that point, users will begin clicking on them and visiting your landing pages, where you can draw them further in with compelling calls to action (CTAs).
Ultimately, PPC is a fantastic tool both for spreading brand awareness and for converting potential customers!
3. Social media marketing
Social media is yet another excellent B2C marketing tactic. The average user spends 33% of their Internet time there, making it one of the best online locations for engaging prospects.
You can start off your first social media campaign by choosing the platform where you expect to find many of your potential customers, and then you can set up an account for your business. From there, you can begin posting engaging content that will encourages users to interact with your business.
Some of the best social media platforms include:
Your content can vary in format but avoid long chunks of text. Aim for visually compelling content that will catch users' eyes, like infographics or videos.
You can also spread awareness of your brand by running paid social media ads, which you can set up to appear right in users' social media feeds. Best of all, you can target those users based on demographics like age and location, helping you reach your target audience.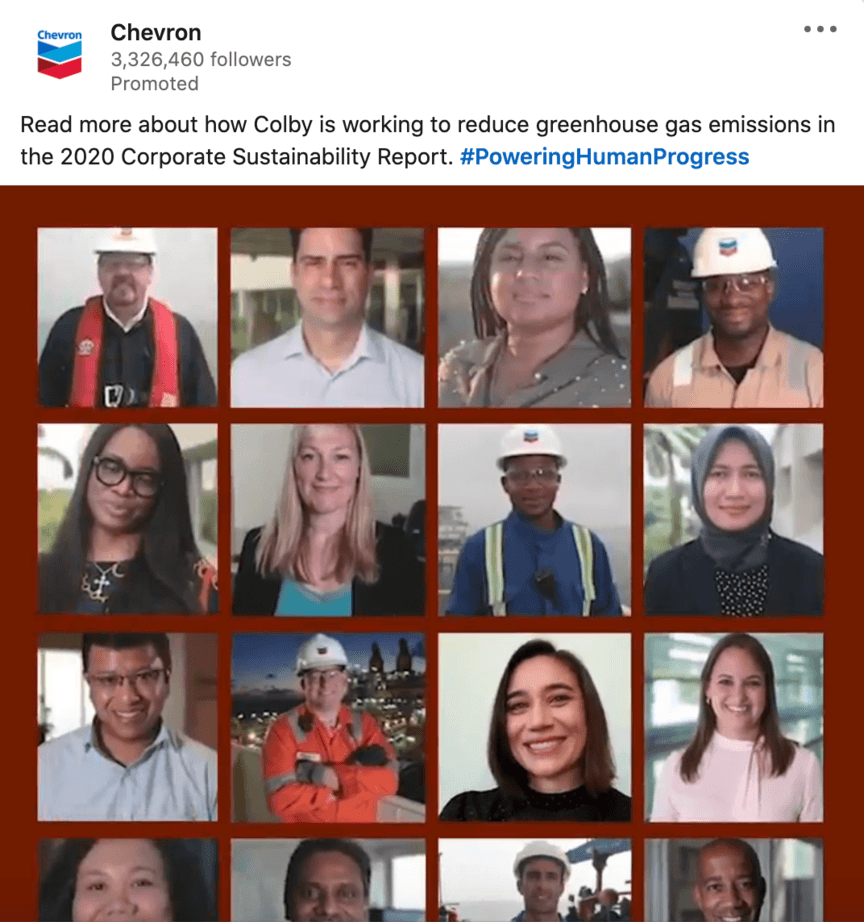 With a blend of organic and paid content, you can turn social media into a magnificent marketing machine for your B2C company!
4. Web design and development
If you're engaging in any type of online marketing, you need to have a website. But simply having a website isn't enough — you must optimize that site to attract and retain traffic. That's why it's so critical to prioritize good web design.
When you design your website, you must consider both visual appeal and technical functionality. In other words, your site should look good and run smoothly.
Some things you can do to improve the quality of your web design include:
With a site that works well both visually and functionally, you'll create a positive user experience and retain far more traffic.
5. Content marketing
No matter how well-designed your site is, it won't drive any traffic unless there's something there users want. That's why you can benefit from content marketing, which involves creating compelling content on your site for users to view.
Your content can appear in a variety of formats. Written content is one of the most effective types, as it allows you to integrate keywords and rank in search results. You can write blog posts to educate users about your industry, as well as product and service pages to inform them about what you offer.
Other types of content include multimedia formats like video, which can be appealing to people who may not want to read a whole blog post. Whatever format your content takes, it should aim to provide users with useful information they need.
6. Email marketing
The last on our list of B2C marketing strategies is email marketing, which involves sending marketing emails to users. To start with B2C email marketing, you want to get interested users to sign up for emails voluntarily.
To start your email marketing campaign, create a form on your website where users can submit their email address. To encourage people to fill out the form, offer them a newsletter or special discounts in return. Many people will choose to submit their addresses which helps build an email list for you.
Once your list is large enough to work with, you can begin sending out emails to everyone who signed up. As long as you send them what you initially offered, they'll be happy to receive the emails, making it a highly effective marketing tactic.
Email marketing is particularly good for personalization — that is, where you personalize emails to individual users by greeting them by name or something similar. You can also segment users into relevant groups to send different emails to them.
WebFX is a partner businesses trust.
Hear from HydroWorx, who saw a 236% increase in organic sessions with WebFX services.
Watch the Video Testimonial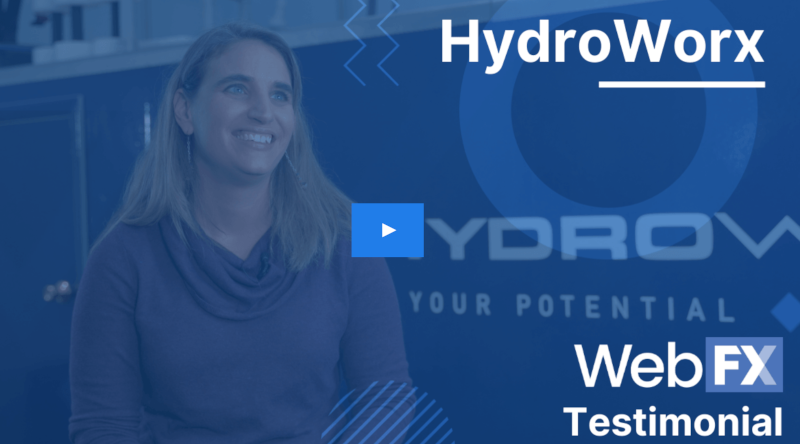 3 expert B2C marketing tips
When you implement the marketing strategies listed above, you'll see your revenue receive a massive boost.
To help you get the most from these strategies, here are three B2C marketing tips to help you improve the quality of your campaigns:
1. Focus on user search intent
One of the most important things to do throughout your marketing is to consider user search intent. Search intent refers to what users are looking for when they encounter your marketing. Whatever it is, you need to be sure to satisfy it.
For example, when someone does a Google search and a page on your website comes up, your page needs to provide what users are searching for, or they won't click.
So, if you write a blog post and optimize it for a particular keyword, check the search results to see what's already ranking for that term. Look at the information other pages include and use that for guidance in shaping your page content.
2. Look into remarketing
While you might focus most of your marketing toward people who haven't begun the purchase process, there's quite a bit of value in targeting people who have already visited your site or put something in their cart and abandoned it. That process is known as remarketing.
You can run remarketing campaigns using various strategies. For example, you could use cookies on your site to track people who visit certain pages, and then target PPC ads toward them through Google. You can also use email marketing to reach people who have abandoned carts in your online store.
Since those people exhibited a clear interest in buying from you, they make some of the best targets for your marketing.
3. Track key analytics
A final way to boost your online marketing is to track valuable analytics in your campaigns. Each strategy requires tracking different analytics to see your performance. By keeping up with these analytics, you see which campaigns are driving results and which ones you need to improve.
Some common metrics to track are click-through rate (CTR) and conversion rate. Others include open rate for email campaigns, impressions on social media, and dwell time on your site. Each of them gives you insight into how you can make your marketing better.
We foster and form long-term partnerships so that your business has long-term results.
Over 90% of WebFX clients continue partnering with us into year 2 of their campaign.
Hear from Our Happy Customers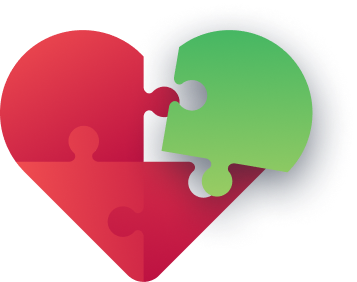 WebFX can revitalize your B2C online marketing
Ready to kick your online campaigns into gear? WebFX would love to give you a hand! With over 1000 client testimonials, we know B2C digital marketing inside and out, and we're the agency businesses trust to drive results for their campaigns.
With our digital marketing services, you'll get help optimizing critical marketing strategies and implementing each of the tips listed above. You'll even receive a dedicated account representative, who will work one-on-one with you to keep you involved in everything we do for you.
To get started with us, just give us a call at 888-601-5359 or contact us online today!