Maximize Digital Marketing Efforts With SYSPRO ERP
Your business needs a strong marketing strategy. That's true for any company, but it's especially true if your business uses SYSPRO to help you manage your internal processes. Read on to learn how marketing can improve SYRPRO for your business!
Improve SYSPRO for your business with digital marketing
If your business uses SYSPRO, you already know that it's a very useful tool. Like other enterprise resource planning (ERP) platforms, it can help you centralize information from across your company and automate various internal processes.
The thing is, SYSPRO's output is entirely dependent on its input. It can help you keep track of site visitors and leads, but only if you're generating those things in the first place — and the only way to do that is through digital marketing.
Marketing allows you to promote yourself online and persuade people to purchase your products or services. That makes it an essential pairing for SYSPRO. Only with the help of a solid marketing strategy can SYSPRO achieve its full potential.
Read on to learn more about SYSPRO marketing, and then partner with WebFX — the agency with over 25 years of marketing experience — for our digital marketing services. Just call 888-601-5359 or contact us online to get started!
93% of WebFX customers are extremely satisfied with their digital marketing results.
"Working with WebFX, everything is very organized and strategic. We're only a year into our partnership, and our expectations have definitely been met."

View More Client Testimonials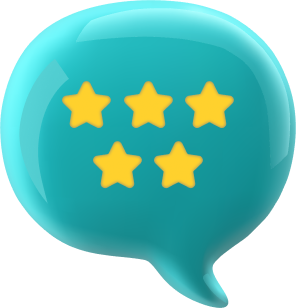 How can marketing help with SYSPRO optimization?
Marketing is a fantastic way to boost the performance of SYSPRO, but how exactly can it do that? What can marketing provide that makes SYSPRO run better?
Here are three major ways marketing can improve SYSPRO's performance for your company!
1. Increasing brand awareness
One of the first ways marketing can drive SYSPRO optimization is by spreading brand awareness — that is, by making people aware of your company and what you offer. Brand awareness is not only an essential component of marketing, it's also vital to the success of your ERP.
The thing that makes brand awareness so important is that it expands your audience. When you make more people aware of your products and services, you give yourself far more people to market to. Basically, you give SYSPRO a far bigger audience to work with.
The more people SYSPRO has to work with, the more valuable it becomes. If no one knows you exist, you won't drive any conversions, meaning SYSPRO won't be of any benefit to you. But with brand awareness marketing, it can be.
2. Driving traffic to your site
In addition to expanding your audience, a solid digital marketing campaign can help you drive more visitors to your website. The reason that's important is that website traffic is one of the foremost ways you can gather data about your audience.
Since an ERP like SYSPRO exists largely to track and organize information about your customer base, having a high amount of website traffic is absolutely crucial. If no one visits your website, you won't be able to gather any data on them, meaning SYSPRO won't serve much of a purpose.
Marketing, however, can get people interested enough in your business to visit your website. Then SYSPRO can draw information about their behavior there to give you new insights about the people you're targeting.
3. Generating leads and conversions
Arguably the best thing marketing can do, both for SYSPRO and for your business as a whole, is generate leads and conversions.
Lead generation obviously has benefits for your business in general — the more people have an active interest in your company, the more people will become customers, and the more revenue you'll drive. But it can also improve SYSPRO's effectiveness.
One of SYSPRO's primary functions is to help you keep track of leads and sales. So, in order for it to serve its intended purpose, you must drive those leads and sales to start with — and to do that, you need a marketing campaign that engages your audience and pushes people to convert.
How can WebFX help you maximize digital marketing efforts with SYSPRO?
Now that you understand the benefits a SYSPRO marketing strategy can offer your business, you can start putting together your campaign. To do that, you can partner with WebFX for our top-quality digital marketing services.
But what exactly does WebFX offer? When we talk about marketing helping with SYSPRO optimization, what strategies are we referring to?
Here are three of the major marketing strategies WebFX can help you manage!
1. Search engine marketing
Arguably the most useful type of digital marketing is search engine marketing, which is why WebFX puts it at the forefront of our services. Search engine marketing consists of both paid and organic advertising through search engines like Google.
First, there's search engine optimization (SEO), which is where we'll help pages on your website rank in organic search results. When users encounter your site in relevant searches, they'll visit it to learn more information about their query, and many of them will end up sticking around.
We'll also help you launch pay-per-click (PPC) advertising campaigns, putting your paid ads at the top of search results pages. When users click on them, they'll be directed to landing pages that encourage them to convert.

2. Social media marketing
Social media is another ideal marketing outlet, not least because the average user spends 33% of their Internet time there. By marketing on platforms like Facebook and Twitter, you can reach a massive audience — and WebFX can help you do that.
We'll help you set up accounts on platforms of your choice, focusing on wherever your target audience is. From there, we'll develop engaging content for you to post, ensuring that users keep coming back for more.
We'll also help you launch paid social media ads, which will appear right in users' feeds. You can even target those users based on demographics like age and location, ensuring you advertise to the most relevant possible audience.
3. Web design and development
SEO, PPC, social media — they all ultimately lead users back to one place: Your website. That's why web design is an essential part of any marketing campaign. If you want users to stay on your site long enough to convert, it needs to be user-friendly.
For that reason, web design is one of the main services WebFX offers. We'll help you set up a website from scratch or reoptimize your existing one. Either way, we'll make sure your site looks appealing and functions smoothly, so users want to stick around.
We'll also help you craft engaging content for your site, so users have something to draw them there in the first place. Once users have been there long enough or visited it enough times, they'll start converting, boosting your revenue and increasing SYSPRO's usefulness.
Why choose WebFX?
You might be wondering: As necessary as all the above services are, why go to WebFX for them? Why not handle them on your own or go somewhere else?
The answer is that there are multiple benefits to partnering with WebFX. Here are three of the most significant ones!
1. WebFX has decades of experience
The first thing that makes WebFX such a valuable partner is our exceptional amount of experience. We've been driving marketing results since 1996, meaning we have over 25 years of experience. In that time, we've become quite the marketing experts!
When you partner with us, you'll be gaining access to a level of marketing knowledge you won't find anywhere else. We've been around the block enough times to know which strategies will work and which ones won't, and we can apply that knowledge to your campaigns to make them the best they can possibly be.
2. WebFX has a history of driving results
On top of being experienced, we also have a rich history of driving results for the small businesses that partner with us. In the past five years alone, we've generated over 7.8 million and $3 billion in revenue for our clients.
That level of success is the reason why we've earned more than 1020 testimonials speaking to just how stellar our performance is. When you partner with us, we can provide the same exceptional service we did for all those past clients, helping you achieve similar results.
3. WebFX is a full-service marketing agency
Finally, WebFX is such a good partner for your company because we're a full-service digital marketing agency. That means we offer an array of marketing services that cover all the most important strategies.
Many agencies will focus on one or two strategies alone, meaning that if you want help with other strategies too, you have to outsource to multiple agencies to cover all your bases. Not with us, though! We can handle:
When you partner with us, you'll get help optimizing all areas of your marketing, and you can keep it all centralized in one place rather than dividing your budget and attention between numerous agencies!
Independent research from Clutch has named WebFX the
top SEO company in the United States.
Clutch has personally interviewed more than 250 WebFX clients to discuss their experience partnering with us.

Read More Clutch Reviews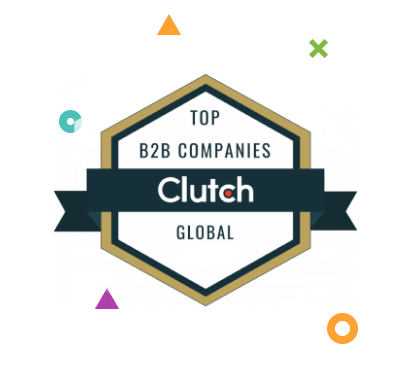 Let WebFX help you improve SYSPRO marketing for your company
When you're ready to start driving incredible results for your SYSPRO ERP, WebFX would love to help. Our team of over 500 experts has everything it takes to maximize digital marketing efforts with SYSPRO, and we'd love to show you firsthand.
When you partner with us, you'll gain access to all the digital marketing services listed above and more. You'll even receive a dedicated account representative to keep you informed of everything we do for your business.
To get started with us, just give us a call at 888-601-5359 or contact us online today!
Earn a 20% greater ROI with WebFX