Maximize Digital Marketing Efforts With SAP ERP
If you use the SAP (Systems, Applications, and Products) ERP for your business, you probably already know what it can do and how it can benefit you. But if you want to get the best results from SAP, you'll also need a strong marketing campaign.
Give SAP ERP a boost with digital marketing
You've just set up SAP as the ERP (enterprise resource planning) system for your business, and you can't wait to start automating and optimizing processes across your business. As soon as it's ready, you start trying to use it to automate sales — but then you realize you aren't making many sales.
The purpose of an ERP like SAP is to help you manage a high volume of sales, leads, and processes for your business. So, if you aren't generating many sales or leads, SAP won't be worth your investment. To make it worth it, you need to use digital marketing.
But how can you maximize digital marketing efforts with SAP? What can marketing do to improve your ERP's performance? We'll answer those questions below, so read on to learn more.
Then partner with WebFX's team of over 500 experts for our digital marketing services. Just call 888-601-5359 or contact us online today to get started!
Our digital marketing campaigns impact the metrics that improve your bottom line.
See More Results

WebFX has driven the following results for clients:

$3 billion
In client revenue

7.8 million
Leads for our clients

5.2 million
Client phone calls
How can marketing improve your company's performance in SAP?
The key to success with SAP is to generate enough potential customers for it to be able to do its job. With only a handful of customers, you don't really need SAP. Automation won't be necessary. To take full advantage of what SAP has to offer, you need to expand your audience and drive more sales.
That's where marketing comes in. Marketing is every company's prime tool for driving public interest, and we'll describe below some of the ways it does that.
Here are three ways marketing can help with SAP optimization!
1. Creating brand awareness
The first thing marketing can do for your business is to create brand awareness. Brand awareness refers to making people familiar with your business. You won't have much luck converting people who have never heard of you, so you need to put your name out there.
Marketing can help you reach new groups of people who previously knew nothing about you, giving them an idea of who you are and what you do. Ultimately, it can expand your audience to be much wider, meaning you'll have far more people to market to.
When those people later encounter your marketing materials encouraging them to convert, they'll have a much better chance of becoming customers than they would if they didn't know who you were.
2. Generating website traffic
Traffic is another crucial element of marketing. When you use SAP, much of what you use it for relates to your website. You can manage product inventory, automate sales, and collect data about your target audience — all right there on your website.
But that only works if people are actually visiting your site. That's why you need marketing to help you drive up your site traffic. Marketing can draw people in with compelling content, and then use top-tier web design to keep them around and drive them toward a conversion.
As a result, not only will you drive more revenue, but you'll also be able to gather far more data from site visitors. You can then use that data to further improve the way your company runs.
3. Driving leads and conversions
The final — and most significant — way that marketing and SAP can work together to benefit you is by driving leads and conversions for your business.
This goes back largely to sales automation — if you want to use SAP to handle your sales, you need to actually make sales. That means you first need to acquire leads and then turn them into customers.
Marketing is the only way to do that! Once people are on your site, it takes compelling web content to convert them, and often you have to send them follow-up emails and more. Eventually, though, you'll be able to generate enough leads for SAP to work with!
Read the ERP Integration Guide
How can WebFX help with SAP optimization?
We've gone over how marketing in general can improve your use of the SAP ERP, but what can WebFX, specifically, do for you? What services do we offer?
There are actually quite a few ways we can help with SAP optimization, and we'll cover three of the biggest ones below.
1. Search engine marketing
At WebFX, our number one specialty is search engine marketing. That includes search engine optimization (SEO) and pay-per-click (PPC) advertising, which both allow you to reach people through search engines like Google.
With our SEO, you'll be able to get your top web content ranking in relevant Google searches for people to find. As they're drawn to your site to read your content, you'll gain the opportunity to maintain their interest and convert them.
PPC, meanwhile, enables you to display paid ads at the top of the search results. When users click on them, they'll be taken to landing pages that encourage them to convert.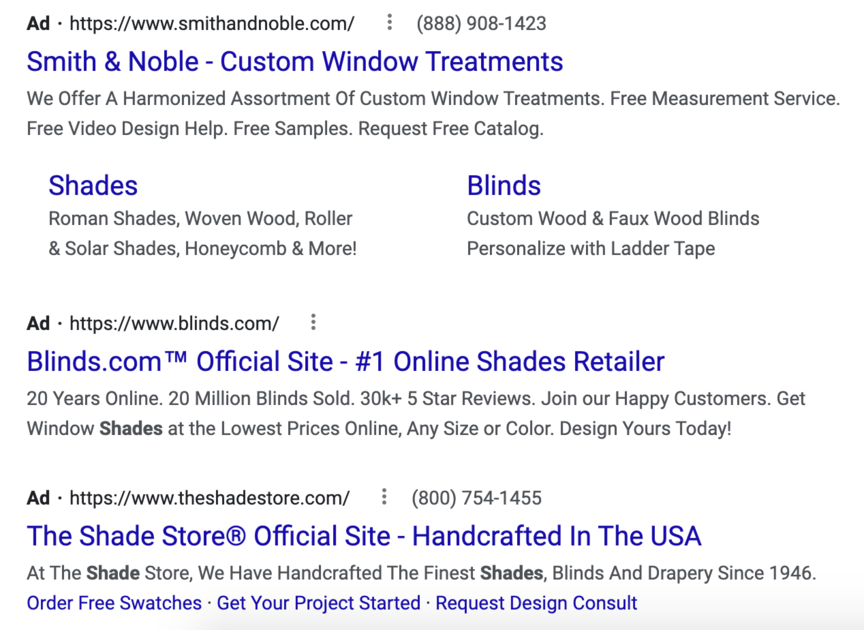 2. Social media marketing
With the average user spending 33% of their Internet time on social media, platforms like Facebook and Twitter are ideal locations for marketing. At WebFX, we have everything we need to help you accomplish that.
We'll start out by helping you set up a social media page for your business on platforms of your choice, based on where your audience is. Then we'll help you develop high-quality, engaging content you can post to attract users.
On top of your organic posts, we'll work with you to set up a paid social media campaign, which will display ads right in users' social media feeds. You can even target people based on the specific demographics that make up your target audience.
3. Web design and development
The third major area we can help you optimize is your website. Good web design is critical to any marketing campaign, as your site is the center of all your online marketing. SEO, PPC — it all leads to your site in the end. So, if your site isn't optimized, all that other marketing will fall flat.
To curb that issue, we'll help you create a new site — or reoptimize your existing one — to be both visually appealing and highly functional. From improving page speeds to ensuring mobile-friendliness, we'll do everything that needs to be done to make your site user-friendly.
The result will be that users stay on it longer when they visit, giving you more time to convert them.
Why choose WebFX to manage your SAP marketing?
All the services WebFX offers are essential for your business to succeed. But why partner with us, specifically? Why not handle it yourself or choose someone else to manage your marketing?
While you certainly could do either of those things, there's a lot to be gained from partnering with us. We'll cover three of the biggest advantages below!
1. We have decades of experience
One of the first things WebFX has to offer is our experience. We were founded in 1996, meaning we've been driving marketing results for over 25 years now. Over that time, we've managed to accumulate quite a high degree of expertise.
An agency that's only been around for a few years might know what they're doing, but they can't compare with the level of knowledge possessed by our team. When you partner with us, you're getting access to the experts, and our marketing services will reflect that.
2. We have a track record of driving stellar results
Expertise alone doesn't guarantee good results. An agency with loads of experience could still fail to properly use that experience. Fortunately, that's not the case with us.
WebFX has a long history of driving amazing results for our clients. In the past five years alone, we've generated over 7.8 million leads and $3 billion in revenue for the small businesses we've partnered with.
When you partner with us, we'll be able to do the same for you that we did for each of them. Rest assured that you won't be lacking for conversions when you let us handle your marketing.
3. We're a full-service digital marketing agency
Finally, WebFX stands out from the crowd for being a full-service marketing agency. That means we offer a variety of marketing services. Some agencies specialize in only one strategy, but we cover all the major areas of digital marketing, including:
The advantage of this is that by partnering with us, you can keep all your marketing centralized in one place rather than spreading your resources between different agencies.
Furthermore, we don't sacrifice quality for quantity — our team is large enough that it features specialists in each of the above strategies. So, it's not as though all our marketers are jacks-of-all-trades.
Time to Level Up Your Sales
Our long list of services helps you grow every aspect of your business with marketing strategies that are proven to increase bottom-line metrics like revenue and conversions.
In the past 5 years, we've managed more than 12.9 MILLION transactions across our client base.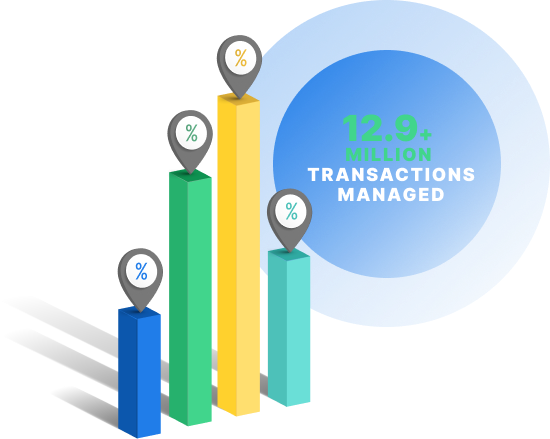 WebFX can launch your digital marketing to new heights
Ready to maximize digital marketing efforts with SAP? WebFX would love to help you! We can use our deep marketing expertise to drive top-tier campaigns and boost your revenue. What's more is that we'll do it while providing an ideal client experience!
With our digital marketing services, you'll get help optimizing whatever services you want help with. You'll also receive a dedicated account representative to communicate with you throughout the process.
To get started with us, just call 888-601-5359 or contact us online today!