Maximize Digital Marketing Efforts With Striven
If your business uses Striven ERP to centralize company data and automate sales processes, you can benefit immensely from putting it together with a digital marketing campaign. Read on to learn more about how you can maximize digital marketing efforts with Striven!
Digital marketing can boost your Striven optimization
Striven is one of the best tools out there for improving your business's performance. Like any enterprise resource planning (ERP) platform, it can help your business centralize information from across the company and automate various tasks related to analytics and sales.
But what does it take to get the best results from Striven? If you're noticing that Striven isn't doing as much for you as you had hoped, the issue is likely that you need to pair it with a strong marketing campaign.
Striven is built to help you manage leads and sales, and marketing is the ultimate tool for generating both of those things. So, by putting them together, you can create a revenue-driving machine for your company.
Keep reading to find out more about how you can maximize digital marketing efforts with Striven. Then partner with WebFX's team of over 500 experts for our top-of-the-line digital marketing services. Just call 888-601-5359 or contact us online today to get started!
Time to Level Up Your Sales
Our long list of services helps you grow every aspect of your business with marketing strategies that are proven to increase bottom-line metrics like revenue and conversions.

In the past 5 years, we've managed more than 12.9 MILLION transactions across our client base.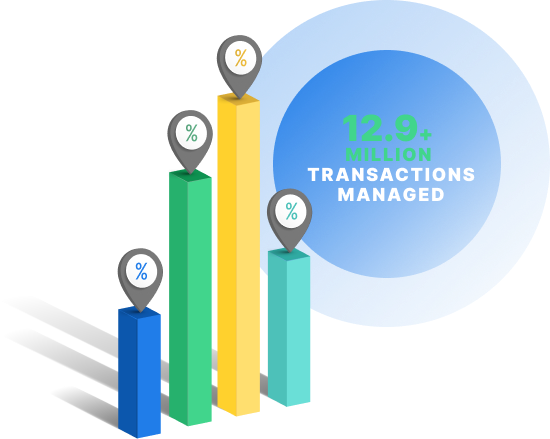 How can marketing improve Striven (and vice versa) for your business?
Marketing is a vital resource for any business, but there are several ways it can improve Striven specifically. Striven can also help boost the quality of your marketing, creating a positive feedback loop between the two.
Find out how your digital marketing works with our four easy steps digital marketing starter tool kit.
Here are three of the biggest areas where marketing can contribute to Striven optimization!
1. Improve the user experience
The first way marketing and Striven can work together is in regard to the user experience. Creating a positive user experience through your marketing and on your website is essential, as you won't retain traffic or drive leads without it.
With Striven, automating various business functions frees you up to spend more time on customer service. Meanwhile, you can use your marketing to improve the design of your website, emails, and more. Together, the two will significantly elevate your user experience.
Additionally, you can use Striven to obtain more data on your audience from your website. You can then plug that data into your marketing to make it more effective at providing a high-quality user experience.
2. Drive traffic to your website
Marketing drives people to your website. Web traffic is incredibly valuable for your business — as people visit your site, they can become leads and convert. You can gain valuable data from site visitors.
Striven can help you pull information about the users who visit your website, and it can then organize that data to help you find patterns about your audience. As you learn more about that audience, you can apply what you learn to your marketing, making it more effective.
Then your newly enhanced marketing can drive even more people to your website, creating a continuous flow of leads through the use of marketing and Striven.
3. Generate conversions
The third major area where digital marketing and Striven can benefit one another is in regard to conversion generation. Marketing is the perfect tool for making people aware of your business and persuading them to buy from you.
Since Striven thrives on managing leads and sales, a strong marketing campaign can make it far more effective. Your marketing can bring in the customers and Striven can help you manage their transactions.
And just like with website traffic, Striven can then take the data it gains from those transactions and use it to improve your marketing.
We foster and form long-term partnerships so that your business has long-term results.
Over 90% of WebFX clients continue partnering with us into year 2 of their campaign.
Hear from Our Happy Customers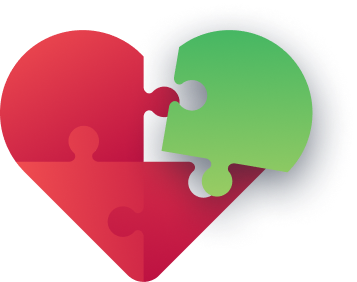 How can WebFX help you maximize digital marketing efforts with Striven?
If you want help putting your marketing and website marketing into action, turn to WebFX. We offer several marketing services that can contribute immensely to your Striven optimization.
Here are the three online marketing services we offer to help you enhance Striven:
1. Search engine marketing
Search engine marketing is one of the most effective types of online marketing you'll find, and it's also our specialty.
This tactic is composed for two strategies. One is search engine optimization (SEO), which involves optimizing your web content to rank organically in Google search results. Users can discover your site there, visit it for the content, and end up becoming leads.
The other strategy is pay-per-click (PPC) advertising. PPC involves displaying paid ads at the top of search results pages, above the organic rankings. The ads lead users to landing pages that encourage them to convert.
WebFX can help you develop SEO and PPC campaigns that will let you appear in more Google searches related to your industry, bringing in more site traffic.
2. Social media marketing
If you want to find somewhere with a large population of potential customers, there's no better place than social media. Over 80% of people have gotten advice on products from social media platforms. That makes it the perfect place to market your company.
WebFX will help you set up social media pages on the platforms of your choice and create compelling content to post there. As users are drawn to your pages, you can encourage them to visit your site and convert.
We'll also work with you to develop a paid social media advertising campaign. Paid ads will enable you to put your brand in users' feeds, targeting them based on demographics like age and location, so you can reach your target audience.
3. Web design and development
Web design is among the most essential components of online marketing. A poorly designed site will push users away, but a well-designed one will help you retain traffic and drive conversions.
We can help you optimize your web design. Our team can build your website from the ground up or reoptimize your existing site.
We'll help you improve aspects like page load speeds and mobile-friendliness to ensure your site runs as smoothly as possible. We'll also give your visual design a boost so your site is more attractive to users.
Why choose WebFX?
Having covered the major services we offer, we can now turn to the next question you probably have: Why partner with WebFX?
There are several benefits we bring to the table that you won't find anywhere else. Here are three of the biggest reasons why WebFX is the best option to help your business grow:
1. WebFX has decades of experience
When you hand the reins of your marketing over to an external agency, you want to feel confident they know what they're doing. For that reason, it's best to partner with an experienced agency — and when you partner with WebFX, that's exactly what you'll get.
WebFX has been driving marketing results since 1996, giving us well over 25 years of marketing experience. With that level of expertise at our fingertips, you can be sure that your marketing campaigns are built to drive success for your company.
2. WebFX has a history of driving stellar results
On top of having over two decades of experience, WebFX is well-known for the incredible service we provide to our clients. In the past five years alone, we've generated over 7.8 million leads and $3 billion in revenue for the businesses that have partnered with us.
Our team of experts takes a client-first approach to marketing that our clients love. That's why our clients have left us over 1020 glowing reviews that speak to our amazing service — service that you can experience yourself when you partner with us.
3. WebFX is a full-service marketing agency
WebFX is a full-service digital marketing agency. That means that unlike some agencies, which only specialize in one or two strategies, WebFX offers marketing services across the board.
The advantage of partnering with a full-service marketing agency is that it allows you to keep all your Striven marketing centralized in one place. If you need help with multiple strategies, we can handle them under our roof, rather than outsourcing to multiple agencies.
Our digital marketing campaigns impact the metrics that improve your bottom line.
See More Results

WebFX has driven the following results for clients:

$3 billion
In client revenue

7.8 million
Leads for our clients

5.2 million
Client phone calls
Let WebFX drive results for your Striven marketing
Ready to set your Striven marketing in motion? WebFX would love to help you do that. Our team of over 500 experts has everything we need to improve Striven through digital marketing and drive more revenue for your business.
With our digital marketing services, you won't have to worry about being just another client. We'll keep close in touch with you, and you'll be talking with representatives assigned specifically to your business, rather than being left on hold with bots.
To get started with us, just call 888-601-5359 or contact us online today!