Maximize Digital Marketing Efforts with Syteline
Infor Syteline is an excellent tool for managing your manufacturing business, but it can't drive success for you on its own. For maximum revenue, you need to pair it with a top-tier marketing campaign — which is where WebFX enters the picture. Read on to learn more!
Use Syteline optimization to boost revenue for your company
If your business uses Infor Syteline as your enterprise resource planning (ERP) system of choice, you know how effective it can be at connecting all the different elements of your business and making processes run more smoothly. Syteline can automate planning, project management, and more.
But for all its usefulness, Syteline can only optimize however much you give it to work with. For instance, Syteline is excellent for managing leads — but if your business isn't bringing in many leads to start with, there's only so much Syteline can do.
That's why it's critical to pair Syteline with a killer marketing campaign — and WebFX can help you achieve that. We offer a wide range of digital marketing services aimed at boosting revenue for your business. But how does all that work? How does marketing help with Syteline optimization?
We'll answer that question in detail below, so read on to learn more about how you can maximize digital marketing efforts with Syteline. Then partner with WebFX's team of over 500 experts for our digital marketing services. Just call 888-601-5359 or contact us online to get started today!
WebFX knows manufacturing.
"Working with WebFX, everything is very organized and strategic. We're only a year into our partnership, and our expectations have definitely been met."
— C.H. Reed, Industrial Solutions and Services
See the Testimonial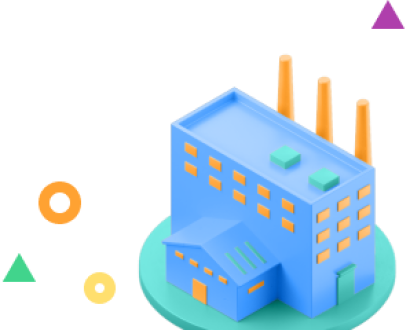 How can better marketing improve Infor Syteline for your business?
The reason you need marketing to succeed with Syteline is that marketing is every company's number one tool for bringing in new potential customers. Your customers are what drive your business, so without them, there won't be much Syteline can do.
Here are three major ways Syteline marketing can improve your company processes!
1. Spreading brand awareness
One of the first ways digital marketing can help you optimize Syteline is with brand awareness. Brand awareness refers to introducing yourself to people who are unfamiliar with you, making them aware of who you are and what you offer.
Brand awareness marketing is an excellent way to expand your audience. You can't convert people who don't know a thing about you, so by increasing the number of people familiar with you, you increase the number of people likely to become customers.
That means that when you use Syteline to handle your marketing efforts, it will have a far broader audience to work with. If you're only giving it a handful of people, there's not much it can do — but brand awareness can significantly expand its potential.
2. Driving traffic to your site
Website traffic is a crucial part of any digital marketing campaign. To start with, getting people to your site is how you convert them. It's also important for gathering information about your audience, since you can track user activity on your site.
Syteline is an excellent tool for obtaining that information, but it can only do that if people are visiting your site. If you're not getting much traffic, Syteline won't have a lot of data for you to analyze. That's another reason why marketing is so useful — it can boost your site traffic.
As more people visit your site, they'll provide plenty of data about their behavior — what types of people visit your site, which pages they're most interested in, and more — for Syteline to use.
3. Generating leads and conversions
Finally, the primary benefit marketing offers is to drive leads and conversions — and through them, revenue.
To start with, digital marketing is excellent for getting people to take specific actions like signing up for email lists. It can also propel them toward making actual purchases, though. On both counts, it's an excellent way to boost your performance in Syteline.
Syteline is fantastic for managing product inventory and leads — but without any businesses buying that inventory or becoming leads, those functions are useless. Marketing is the only way to draw people in and give Syteline a purpose in managing those aspects of your business.
How can WebFX help you maximize digital marketing efforts with Syteline?
We've seen how marketing can improve the way you use Syteline for your company. But what can WebFX, specifically, do to facilitate that? What services do we offer to produce all the benefits we just listed?
Here are the three biggest areas of marketing we offer services in!
1. Search engine marketing
When you advertise yourself online, the goal is to find a large, accurate audience. And with 93% of all Internet experiences beginning with a search engine, sites like Google are the ideal place to find that audience.
That's why WebFX specializes in search engine marketing. To start with, we'll handle your search engine optimization (SEO), meaning we'll help you get your website into organic Google search results. We'll use keywords and other tactics to get your pages ranking.
We'll also help you launch pay-per-click (PPC) advertising campaigns, where you display paid ads at the top of Google search results.

Between SEO and PPC, you'll be able to cover all your bases in Google and reach people who are searching for things related to your business.
2. Social media marketing
Google isn't the only place online you can find a large audience. The average user spends 33% of their Internet time on social media, making it a prime marketing spot as well — and WebFX can help you take full advantage of that.
We'll start by helping you identify the ideal platforms for you to market on, based on where your audience is most concentrated. From there, we'll help set up your page and start posting engaging content to draw in users.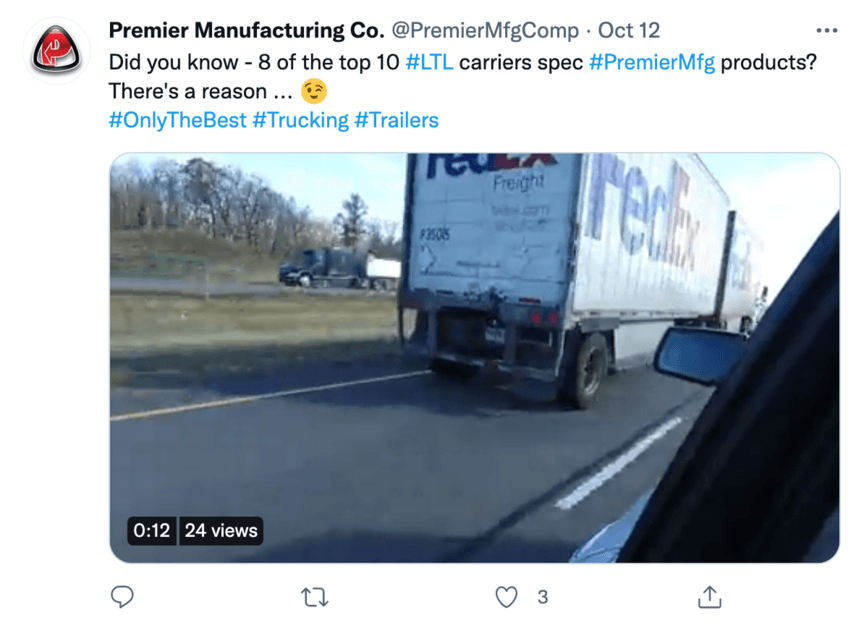 We'll also boost your social media presence by helping you run paid ads, which will show up right in users' social media feeds. You can even target people based on the demographics you want to reach.
3. Web design and development
The third major area where we can improve your marketing is through web design. If you don't yet have a website up and running, or if you want a new one, we'll help you build one from scratch. If you like the one you already have, we can reoptimize it to be more user-friendly.
Some ways we'll boost your website include:
With a more attractive and functional website, you'll be able to attract and retain more users, meaning you can ultimately drive more revenue for your business.
Good agencies have more than 50 testimonials.
Great agencies have more than 100 testimonials.
WebFX has over 1000+ glowing client testimonials.
See What Makes Us Stand out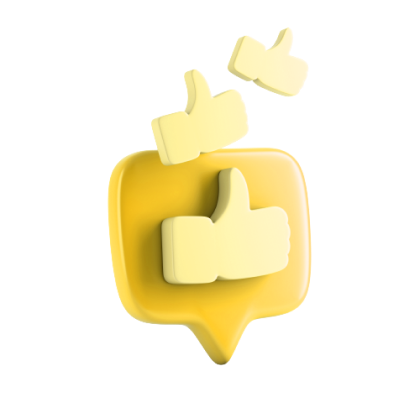 Why choose WebFX?
We've now covered both why marketing efforts can benefit you and which specific services WebFX offers. But why choose WebFX to begin with? Why not handle your marketing yourself, or hire someone else? What makes us stand out?
The truth is, WebFX is outstanding for a number of reasons. Here are just three of the ways in which we excel as a marketing agency!
1. WebFX has decades of experience
One of the biggest advantages WebFX brings to the table is our exceptional amount of experience. We were founded in 1996, meaning we've been driving marketing results for well over 25 years.
Having an experienced agency behind you is a huge win for your company. A marketing team that's only been around for a few years won't have nearly as much mastery of things like SEO, so they won't be able to drive the same kinds of results.
When you partner with us, though, you're guaranteed to gain access to a high level of expertise.
2. WebFX has a history of driving results
It's one thing to say that our experience lets us drive top-tier results, but it's another thing entirely to actually demonstrate it. Thankfully, we have plenty of proof that we can create high-quality marketing campaigns — the numbers back us up.
In the past five years alone, we've generated over 7.8 million leads and $3 billion in revenue for our clients. When you partner with us, you'll have that same proficient team handling your marketing, and we'll be able to satisfy all your needs just as we did for our other clients.
3. WebFX is a full-service marketing agency
The final thing that sets WebFX apart from the crowd is that we're a full-service agency. Some agencies specialize in a particular type of marketing, like PPC or social media. But we offer services for a wide range of strategies, including:
The reason this is so beneficial is that it enables you to centralize all your marketing in one place. The last thing you want is to have to outsource to multiple different agencies and then keep track of them all.
Our digital marketing campaigns impact the metrics that improve your bottom line.
See More Results

WebFX has driven the following results for clients:

$3 billion
In client revenue

7.8 million
Leads for our clients

5.2 million
Client phone calls
Let WebFX help you drive results through Syteline marketing
Ready to kick your Syteline marketing into gear? WebFX can help! We know exactly what it takes to maximize digital marketing efforts with Syteline, and we can't wait to show you firsthand exactly what we're capable of.
With our digital marketing services, you'll get help with all the elements of Syteline optimization listed above. You'll also receive a dedicated account representative to keep you informed about everything we do for you.
To get started with us, just call 888-601-5359 or contact us online today!