In 2021, Google announced that they were migrating their audience expansion-based video action and discovery campaigns to an optimized targeting system, raising questions among marketers about the difference between Google Ads optimized targeting and audience expansion.
Comparatively, Google Ads optimized targeting is based on live data from active campaigns, whereas audience expansion involves adding equal segments to established ones.
The success of your campaign hinges on your ability to reach the right people with the right message at the right time. Optimized targeting analyzes data from sources other than your hand-picked audience segments to boost your campaign's effectiveness.
On the other hand, audience expansion helps you reach a broader demographic by having the Google algorithm locate individuals matching your already designated audience.
In this post, we'll answer the following questions about how Google Ads optimized targeting and audience expansion work:
But first, take a few seconds to sign up for our newsletter and receive insights and best practices to help your online advertising initiatives thrive.
Don't miss our Marketing Manager Insider emails!
Join 200,000 smart marketers and get the month's hottest marketing news and insights delivered straight to your inbox!
Enter your email below:
"*" indicates required fields
(Don't worry, we'll never share your information!)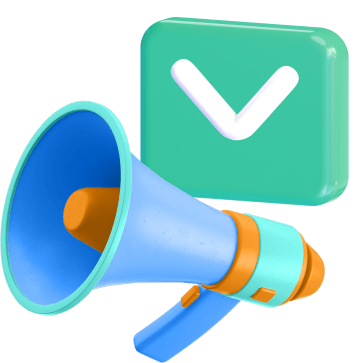 What is Google Ads optimized targeting?
Google Ads optimized targeting is a function that narrows focus on people who are most likely to convert using real-time conversion statistics. It uses demographic and audience targeting to broaden your reach to new people with similar interests as your existing audience.
What is audience expansion?
Audience expansion involves the Google system's attempts to locate new, complementary audiences to advertise to. It works best when the specified audiences for the ad campaign are small. However, in other circumstances, such as remarketing, it might use up the entire budget on audiences that need to be adequately remarketed.
Traffic attracted through PPC advertising yields 50% more conversions than organic advertising.
Are you leveraging PPC in your marketing efforts? Let's get started.
View the Guide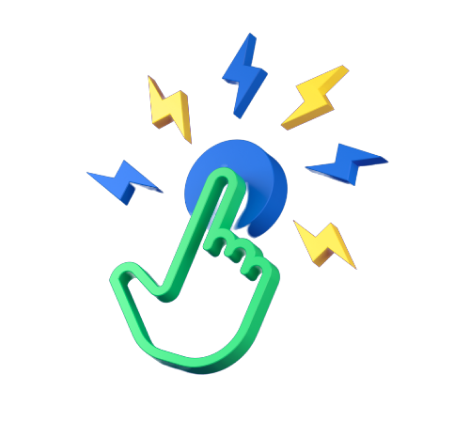 What is the difference between Google Ads optimized targeting and audience expansion?
Google Ads optimized targeting increases conversions by directing ads to the individuals most likely to click on them based on real-time conversion data from campaigns, such as the keywords or search queries that users who convert to clicks recently used. On the other hand, audience expansion targets new users who fit the profile of your current target audience, which might increase your chances of making a sale.
For instance, let's assume Nike is trying to drum up interest in its next line of soccer boots. They employ two distinct audience segments in their ad's targeting — a custom segment based on the best-performing keywords from their search campaigns, such as "soccer boots for sale" and the "football boots online" in-market segment.

Here are two possible solutions for Nike's ad campaign to broaden their target demographic and fine-tune their targeting.
1. Optimized targeting
Optimized targeting increases exposure to convertible people by developing a profile of a convertor using in-the-moment conversion data. This information may, for instance, record the number of times people visit a famous sportswear website or do a Google search for a specific brand of soccer boots.
While the audience groups hand-picked by Nike are helpful as a jumping-off point, optimized targeting actively seeks conversions from all sources, not just those in the targeted segments.
2. Audience expansion
Audience expansion will include custom segments of searches such as "sports footgear for sale" and "sports footwear" in-market, which are both related to Nike's hand-picked audiences and help broaden Nike's reach. Nike's marketing efforts will go beyond their targeted segments and reach potential customers interested in other types of sports footwear.
How does Google Ads optimized targeting and audience expansion work?
Google Ads optimized targeting identifies new audiences that might help you achieve your campaign's objectives by analyzing data points like keywords in your rich media assets and landing pages. This function actively seeks out new customers by directing promotional efforts toward those it predicts will most likely convert based on the parameters you define.
On the other hand, audience expansion uses historical data to find new groups of people with similar traits and behaviors to your current audience. This option lets you reach new people who are more likely to convert.
That said, optimized targeting will be more accurate, but it might have different control over how far it reaches as audience expansion.
When should I use optimized targeting in Google Ads?
Are you noticing that the results from your current targeting strategies are slow? Google Ads optimized targeting may be a valuable tool for you. Here's when you should use optimized targeting in Google Ads:
You want to maximize conversions without raising bids or client acquisition costs.
You need to expand your consumer base beyond your current demographics to achieve your objectives.
You want your ad to target the subsets of your demographic that are most likely to make a purchase.
You have to find fresh prospects who can boost the success of your campaign.
If none of those descriptions fit you, you still have the option to disable targeted optimization. Doing so may zero in on the most probable new consumers while maintaining solid relationships with your existing clientele.
Time to Level Up Your Sales
Our long list of services helps you grow every aspect of your business with marketing strategies that are proven to increase bottom-line metrics like revenue and conversions.
In the past 5 years, we've managed more than 12.9 MILLION transactions across our client base.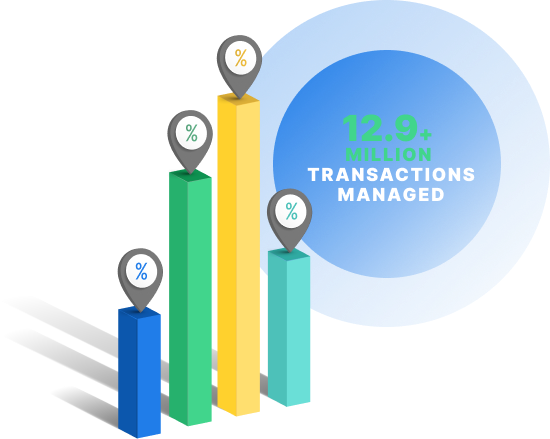 How can I tell if audience expansion is on?
If you create a campaign in Google Ads without disabling target expansion, it will go live with the default settings. That's why it's possible for ads like remarketing to target not just web surfers and previously-visited websites' visitors but also similar audiences determined by Google's algorithm.
In the audiences section of an ad group, where it says "Edit audience segments," you can see this in action. The audience expansion feature is active if you see the size after the total. Disabling this feature may be necessary if targeting a wider audience does not result in a proportional increase in sales.
How can I disable Google Ads optimized targeting?
To disable optimized targeting, follow these seven easy steps:
Click on the campaign that you want to modify to adjust your optimized targeting parameters.
Choose the ad group where you want to implement optimized targeting adjustments.
Once you've settled on an ad group, head to the group's settings by clicking the corresponding button in the ad group's light gray left column.
Click the "edit ad group targeting" icon for more advanced targeting options.
Below the Settings menu, you'll see a section labeled "Optimized targeting."
Click the corresponding checkbox to activate or deactivate optimized targeting.
Click the "Save" button.
Completing these actions is an excellent way to familiarize yourself with Google Ads' ad group settings, which are less well-known than other parts of the platform.
Is Google Ads optimized targeting suitable for my campaigns?
Google Ads optimized targeting may be suitable for your campaigns if you have specific goals in mind, such as cost-per-click (CPC) or return on investment (ROI), that you want to achieve. With optimized targeting, Google Ads can help you identify which audiences and regions you should target to reach those goals.
Optimized targeting in Google Ads helps you get the most out of your advertising dollar by maximizing your ad's exposure while staying within your set spending limits. Google Ads optimized targeting also allows you to fine-tune your targeting to meet your particular budget and marketing needs.
How much should you spend on marketing?
Learn how to plan a marketing budget that fits you and your business needs.
Read the Blog Post & Watch the Video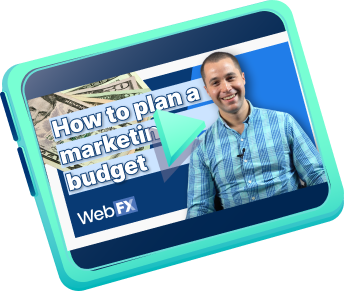 Get more from your Google Ads budget with WebFX
Hopefully, you now understand the fundamentals of Google Ads optimized targeting and audience expansion, as well as how to fine-tune your targeting to meet your specific budget and marketing requirements.
Do you need help managing your paid ad campaigns? WebFX can help! Our experienced team of digital strategists has a long track record of success managing Google Ads campaigns.
With over 650 client pay-per-click (PPC) campaigns under our management, we have achieved the coveted Google Premier Partner status. Learn more about our PPC advertising services, and contact us online or call 888-601-5359 to get started creating a successful PPC campaign for your business today!
With our expert guidance, you'll be sure to get the most out of your Google Ads budget.
WebFX Careers
Join our mission to provide industry-leading digital marketing services to businesses around the globe - all while building your personal knowledge and growing as an individual.