Influencer marketing is more than just getting a celebrity to talk about your brand to their millions of social media followers — it's about partnering with an influential industry figure who can help you expand your brand's reach and much more.
In this article, we're breaking down eight benefits of influencer marketing that you can enjoy when you implement a strong influencer marketing campaign.
Speaking of, did you know WebFX offers top-notch influencer marketing services, including outreach specialists who can help connect you with an influencer who's a perfect match for your brand? Give us a call at 888-601-5359 or contact us online today to learn more!
Not happy with your social media engagement?
We've got just the blog post for you.
Read the Blog Post & Watch the Video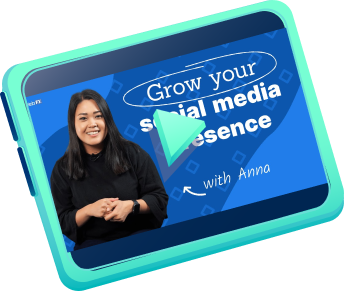 8 benefits of influencer marketing
The following are eight benefits of influencer marketing:
Read on to learn more about how your business can enjoy these advantages of influencer marketing.
1. A better ROI
We're starting off this list with a major advantage of influencer marketing that shouldn't be overlooked — an improved ROI.
Influencer marketing's ROI is 11x higher than other digital media forms like social media ads. This is because partnering with an influencer introduces your brand to a wider audience that pays attention to what that influencer says, unlike traditional social media ads.
Influencers have followers who are extremely invested in what they have to say. Whereas people who come across your promoted social media ad may scroll past you, an influencer's followers will take notice of your brand and what influencers have to say about it.
2. Form valuable partnerships
Another benefit of influencer marketing is the valuable long-term partnerships you can develop with influencers and content creators. Partnerships with influencers, especially smaller influencers, can increase your credibility and reliability to their followers.
Think of it this way: if your friend recommended a product to you, saying they've used it for years, you'd take notice, right? The same goes for influencer marketing.
When an influencer's followers see how they've continued to work with you to promote your products or services, they're more inclined to trust you. The advantage of using influencers to promote your brand is that it's like word-of-mouth marketing but on a much larger scale.
3. Target niche audiences
An influencer's fan base reflects the industry they're in. Makeup and beauty influencers have followers who prioritize self-care and follow beauty trends. Gaming influencers have followers who are either gamers themselves or are interested in the video game community.
Influencers have niche audiences that can, many times, be hard to reach with traditional digital marketing methods. With the help of influencers who belong to industries that align with your own, you can better reach these niche audiences.
4. Expand your reach
When you engage in influencer marketing, you open your brand up to audiences that you may not have been able to reach with previous marketing efforts.
With influencer marketing, you're not just marketing to your own audience and followers. You're marketing to their audiences and followers as well. The benefit of working with an influencer is that it can help you reach other segments of your target audience, whether they're niche or just out of reach with traditional marketing efforts.
5. Improve brand awareness
When you reach new audiences, niche or not, you improve brand awareness. In a nutshell, influencers hold a digital megaphone to your brand, help it reach new audiences, and encourage those newcomers to learn more about you.
Have you ever discovered a brand through a podcast, and then all of a sudden, you become aware of just how many ads for that brand are out there that you hadn't noticed before? That's brand awareness at its finest.
Influencers can give audiences that final push they need to stop and pay attention to your brand, improving your brand awareness. This is a huge advantage of using influencers to help promote your brand, and that shouldn't be overlooked!
6. Improve your SEO
Yes, you read that right — one of the benefits of influencer marketing is that it can help you improve your SEO rankings. How? We're glad you asked.
As we've discussed in previous posts, your link profile plays a huge role in your SEO rankings. Search engines look at the quality of your links as testaments to your authority and credibility. When you partner with influencers, you have the opportunity to earn more high-quality, credible backlinks for your website, improving your SEO.
When influencers increase your brand's reach, this visibility can lead to more brand engagement and traffic on your site, both of which are also major factors in a website's SEO ranking.
Independent research from Clutch has named WebFX the
top SEO company

in the United States.

Clutch has personally interviewed more than 250 WebFX clients to discuss their experience partnering with us.

Read More Clutch Reviews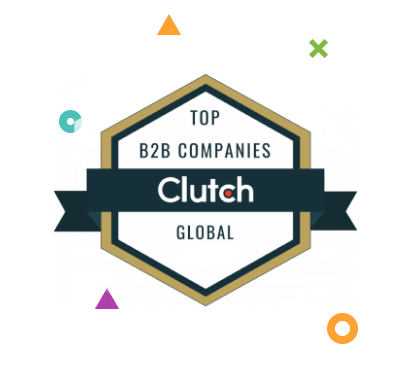 7. Increased relevancy and credibility
Teaming up with an influencer helps build your brand's credibility and reliability by establishing social proof. Telling audiences about your own brand is one thing, but when they hear about it from someone whose opinions they avidly follow and value? Well, that's something else entirely.
As crazy as it sounds, 7/10 consumers say they trust an influencer's opinion just as much as their real-world friends. Additionally, 94% of consumers indicate that authenticity is a key factor in following an influencer.
All of this goes to show that an influencer's followers aren't looking at what an influencer says and does on social media like they do with actual brands. When an influencer promotes a product, rather than seeing it as an advertisement, their followers see it as a recommendation.
8. Enrich your content strategy
All in all, influencer marketing diversifies and enriches your current content marketing strategy. Along with paid ads and SEO, you've got influencers in your corner telling others about your brand in a way that's less salesy and more authentic.
Influencers are content creators at their cores, meaning they know how to make unique content that grabs people's attention and gets them to listen. The content influencers put out for your brand leads audiences straight to your landing pages, where you can convert them into loyal customers.
74% of people use social media when making a purchasing decision.
Make their decision easy with a stellar social media presence. See how your brand can level up by requesting a no-obligation proposal today.
One of our experts will be in touch within 24 hours!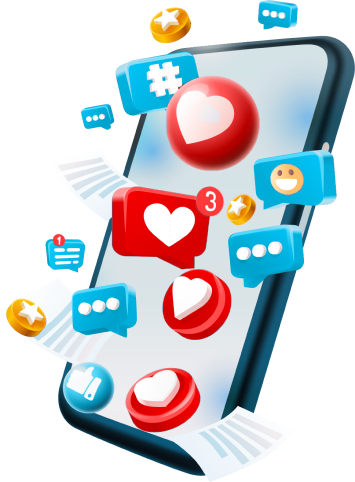 Get data-driven influencer marketing services from WebFX
Before you team up with an influencer, team up with WebFX to develop a personalized influencer marketing strategy that's tailored to your brand.
With WebFX's influencer marketing services, you'll work with research and outreach specialists that can help you identify the right influencers for you. When you've chosen a potential influencer, our outreach specialists will get in touch with them to help foster a partnership.
Ready to get to work? Give WebFX a call today at 888-601-5359 or contact us online to learn more about how our influencer marketing services can help you achieve your marketing goals.
WebFX Careers
Join our mission to provide industry-leading digital marketing services to businesses around the globe - all while building your personal knowledge and growing as an individual.