Social Media

YouTube Video Promotion: A Guide to Promoting Your Business Channel
YouTube Video Promotion: A Guide to Promoting Your Business Channel
10 minute read

Sam has been writing for WebFX since 2016 and focuses on UX, crafting amazing website experiences, and digital marketing In her free time, she likes to spend time on the beach, play with her cats, and go fishing with her husband.
If you want to kick off or improve your YouTube presence as a small to midsized business, YouTube video promotion is probably something that has crossed your mind.
As a brand or a newbie, it's extremely important to utilize videos, since brand association increases by about 139 percent after watching a video. Whether you want to let customers know about new products and services, show off your latest accomplishment, or talk to users about product features, video is a great way to do it.
But how do you promote your YouTube channel to ensure that your videos are seen by your target audience? YouTube video promotion may overwhelm you, but it doesn't have to.
On this page, we'll talk about tips for promoting your videos for free, and how to promote your videos with YouTube advertising (including the average YouTube advertising rates).
If you'd like to speak to a YouTube marketing specialist before reading on, give us a ring at 888-601-5359!
How to promote your YouTube videos
Whether you want to be the next big YouTube star, or you just want to drive more traffic and conversions for your business, YouTube video promotion is a great way to do it.
Videos help users put a face to the name when it comes to your company, teach them how to use your products, and lead them down the purchase funnel with engaging content.
But you won't reap any of these benefits if you don't properly promote your YouTube videos.
So how do you do it?
We'll dive into some organic strategies first, and then go in-depth with YouTube advertising.
3 simple YouTube video promotion ideas
1. Optimize your YouTube videos when you upload them
At its heart, YouTube is a search engine. And a pretty big one. This means when you want to promote your content on YouTube, you need to keep YouTube SEO in mind — and that includes the best posting times for YouTube videos.
You should always do keyword research when creating your YouTube videos, especially since what you say in the video can help YouTube understand what your video is about.
Tools like VidIQ, TubeBuddy, and Keyword Tool are great for doing YouTube keyword research.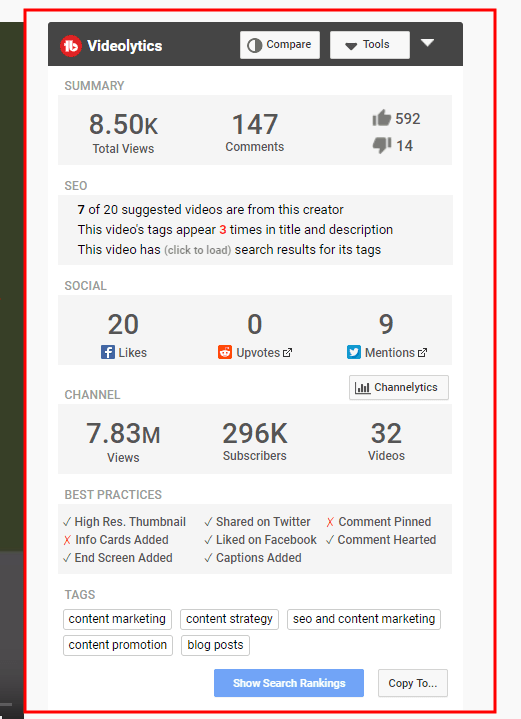 Using relevant keywords where they fit in your title, description, and video tags can help your video appear in front of people searching for content like your video.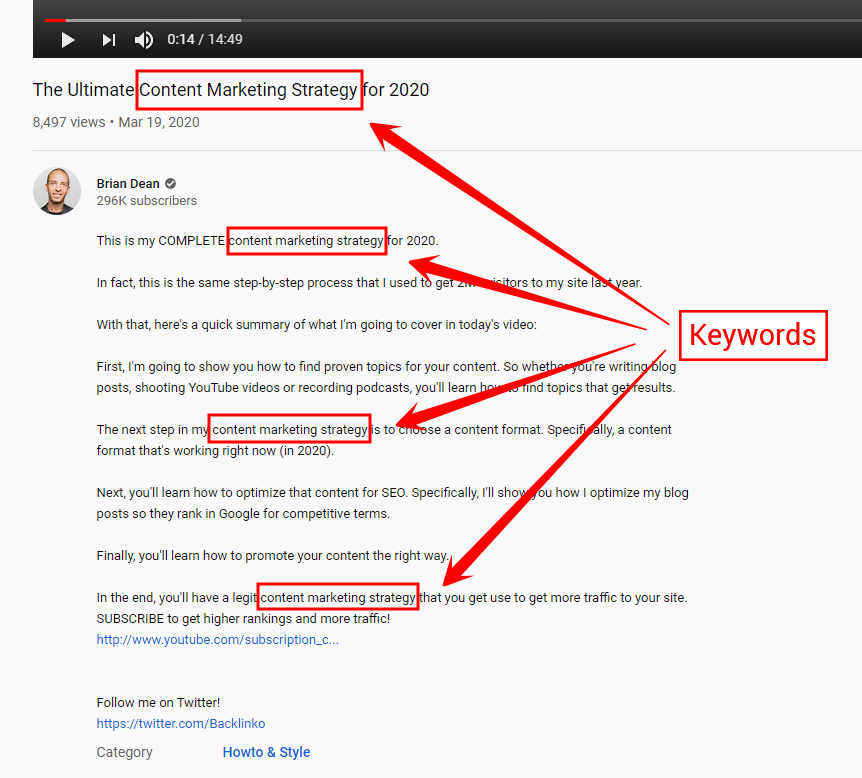 But hang on! YouTube video promotion doesn't stop there. Don't forget the custom thumbnail.
A great thumbnail can make your video stand out and get more clicks.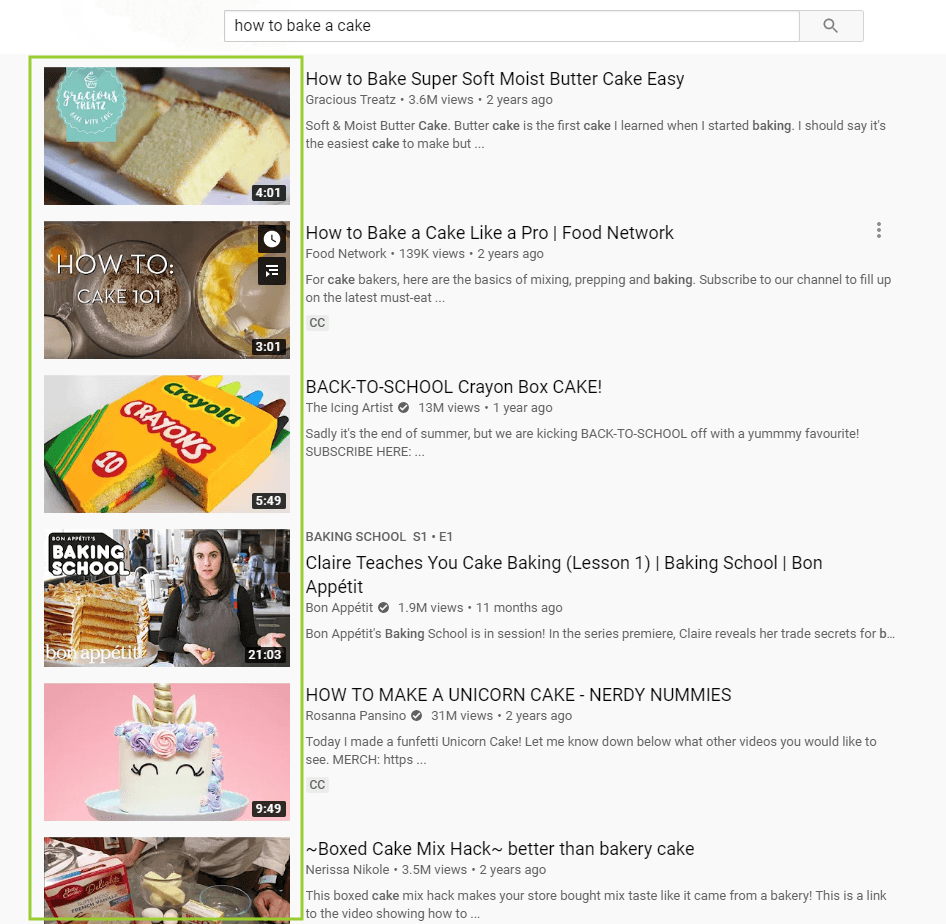 The more people watch your video, the more likely it is your video will climb in the YouTube results. If you're not an expert at graphic design, Canva is a helpful tool when it comes to creating YouTube thumbnails.
2. Share your YouTube videos using tools you already (probably) use
If your business has a website, social media accounts, or email newsletters, you should use these avenues for your YouTube video promotion.
Website
If you have a blog on your website, add your YouTube videos as a post with the video transcript as the text. Then, you're not just doing YouTube SEO, but you also have a chance to show up in search engines like Google for the keywords you targeted with your script.
Social media
Show your followers what you've been creating. Share your videos with them and ask them to engage in the comments. The more eyes and engagement, the better. And this promotion method is free, so you really can't beat that.
Email newsletters
People subscribe to your emails because they want to see information from you. Give them that information with your YouTube videos. Email can be a little tricky when it comes to sharing videos, so instead of embedding your videos directly into your newsletters, consider using a thumbnail with a play button that links to your YouTube video. You can even get creative and use a GIF to get people's attention.
3. Promote your videos with YouTube advertising
YouTube advertising is the best way to get users to see your videos, and for a modest price. When you advertise your videos on YouTube, it essentially positions your clips in all the prime spots on the platform to ensure that users see your content before competitors' videos.
Without YouTube ads, you'll be at the mercy of YouTube's algorithm to organically rank your videos — which can take time, and doesn't ever guarantee you a top-ranking spot. This also means that you're not guaranteed to see an increase in views.
If you have room in your marketing budget, YouTube video promotion is an extremely effective way to increase your video views in addition to increasing brand awareness since your content will appear at the top of target search results.
Next, let's talk about YouTube advertising rates.
YouTube video promotion cost
Before you dive head-first into a YouTube video promotion strategy for your business, you're probably wondering just how much it will cost.
But first, let's rewind and talk about how you'll handle YouTube video promotion. If you take the organic-only approach, your YouTube strategy is practically free, minus the cost of time spent optimizing your video, sharing it to followers, etc.
Of course, YouTube video advertising brings with it additional costs, but it can potentially get positive results for your business. YouTube advertising is beneficial to your business because it's cost-effective, and it works.
Paid YouTube video promotion allows you to target your key demographic with a plethora of targeting options, as well as select where you want your audience to see your ads.
More on that later.
Keep in mind that YouTube video promotion services vary among agencies, so the cost we provide is a general ballpark figure.

In short, you'll likely end up paying anywhere between 10 and 30 cents per view.
Instead of paying for ad space, YouTube advertising is much like the pay-per-click (PPC) advertising model, where you only pay when your video (or ad) is viewed (or clicked, in terms of PPC).
With a 20-cent gap, there's a lot of wiggle room, and the exact cost you'll pay depends on two things:
Targeting options
Ad format
Why are these elements so important? Read on to find out.
How targeting affects the cost of your YouTube video promotion
First and foremost, it's critical to understand the different targeting options that YouTube offers.
Interests: Targeting users by interest allows you to reach people that are already interested in what you have to offer.
Demographics: Do you want to target users of a certain age, gender, or income level in addition to tons of other options? If so, targeting users by demographic is what you're looking for.
Placement: You can choose exactly where your YouTube ads appear — like specific channels, websites, or even apps.
Topics: You can target users based on YouTube topics.
Remarketing: An extremely valuable targeting option, remarketing allows you to target users based on past interactions that they've had with your videos.
Keywords: You can target an extremely general or an extremely granular audience with keywords that you choose that relate to your video.
Now, depending on how detailed or granular you get with your targeting, you might see a lower number of views and a higher ad cost than you might have hoped.
That's because the more detailed you get with your targeting, the smaller your user pool becomes, and your ad cost will go up if your video is irrelevant.
For these reasons, targeting is a benefit and a curse, depending on how you utilize it. When you choose your targeting options, be sure that they target the exact audience you want to reach.
How ad placement affects the cost of your YouTube video promotion
Plain and simple, different ad placements cost different amounts — some ad placements cost more than others, simply because there's more competition for them. Here are the different ad placements available on YouTube:
Overlay ads: These ads appear on the bottom portion of a video.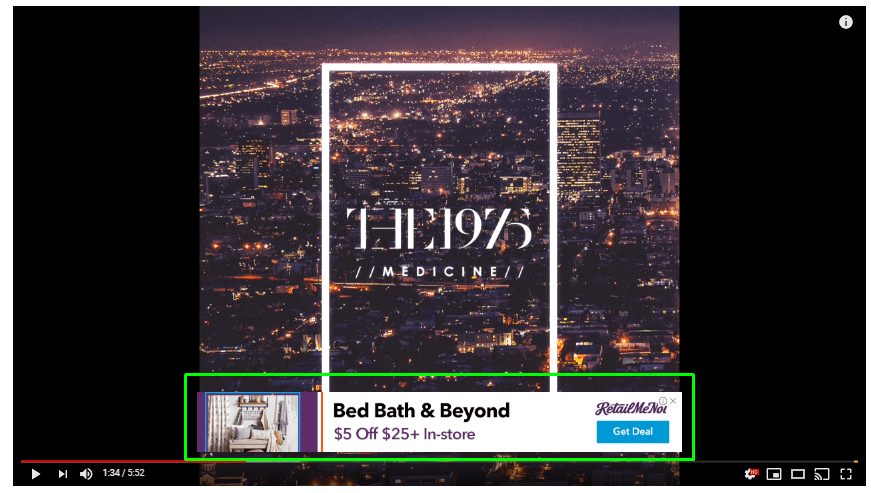 Display ads: These ads are located on the right-hand side of the video that you're watching, above the list of suggested videos.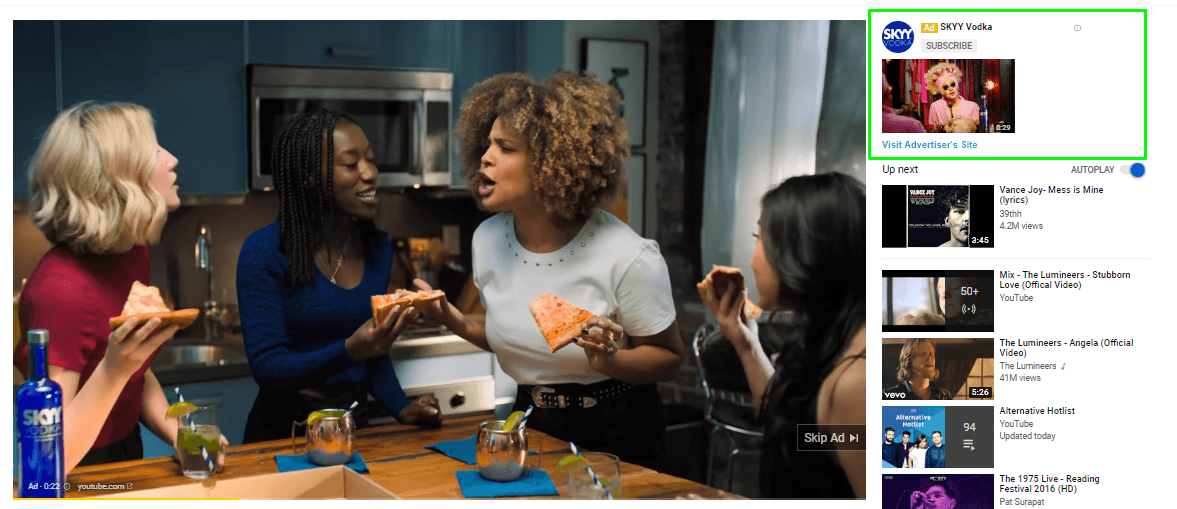 Non-skippable ads: These ads show up before the video, and the viewer must watch them before their selected video plays.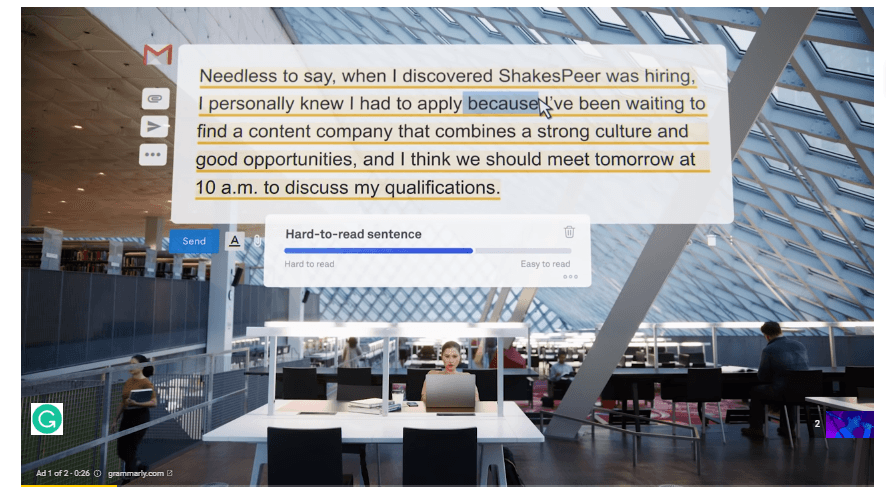 Skippable ads: You guessed it! These show up before your video plays, but you have the ability to skip them.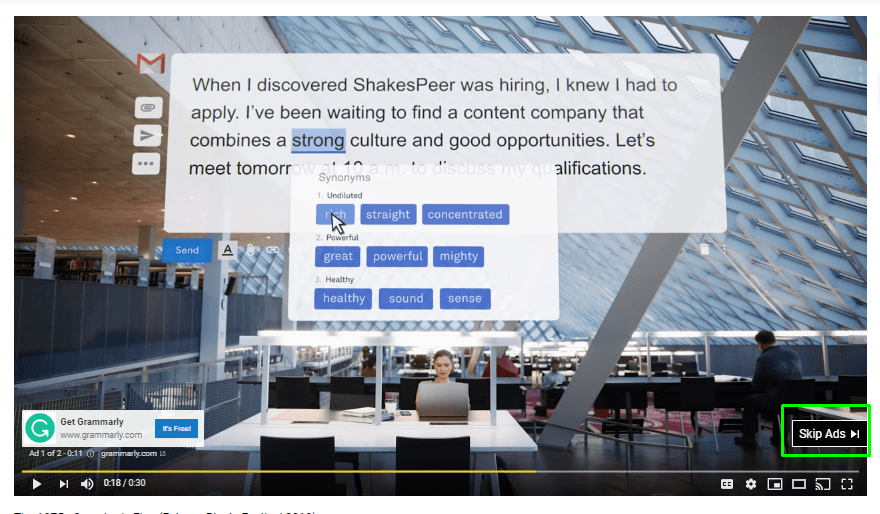 Sponsored cards: These ads appear as an overlay on the right side of a video that you're currently watching.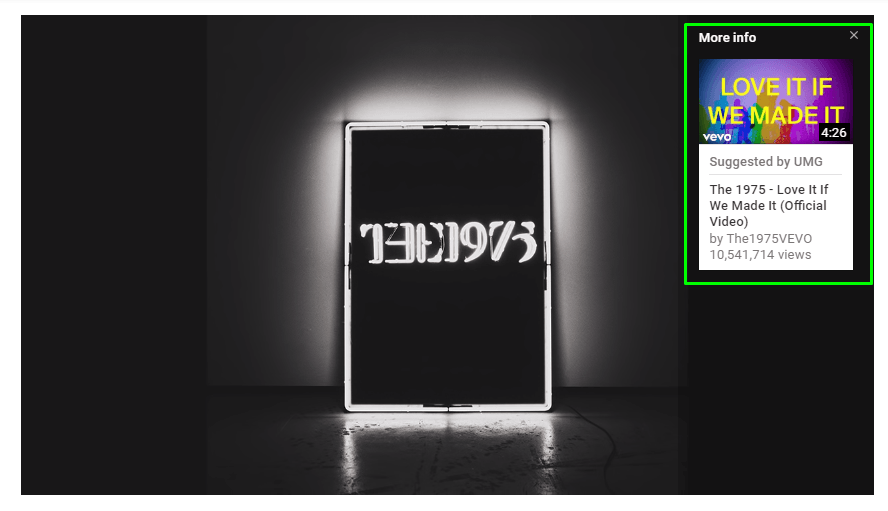 It's nearly impossible to determine just how much each position costs, since it also depends on the targeting options that you choose.
Want to learn more about YouTube video promotion?
If you're still curious about how much it would cost your company to promote your YouTube channel, give WebFX a call!
We're a full-service digital marketing agency that knows the ins and outs of video production as well as social media advertising on platforms like YouTube. We know that views are important to you, and we want to help you reach your goals!
We'll get to know your company, your current YouTube presence, and what you want to accomplish with your YouTube video promotion campaign. We'll also give you a rundown on the YouTube video promotion services that we offer, so you can determin
e if we're a good fit for you. If you want to learn more, feel free to contact us online, or give us a call at 888-601-5359!
We can't wait to help your YouTube goals come true with our top-of-the-line YouTube video promotion services!
Sam has been writing for WebFX since 2016 and focuses on UX, crafting amazing website experiences, and digital marketing In her free time, she likes to spend time on the beach, play with her cats, and go fishing with her husband.

WebFX is a full-service marketing agency with 1000+ client reviews and a 4.9-star rating on Clutch! Find out how our expert team and revenue-accelerating tech can drive results for you! Learn more
Twitter and Facebook Status Generator
Finding engaging social media content for your business can be difficult. Use our tool to quickly find ideas and post directly to your page.
Give Me an Idea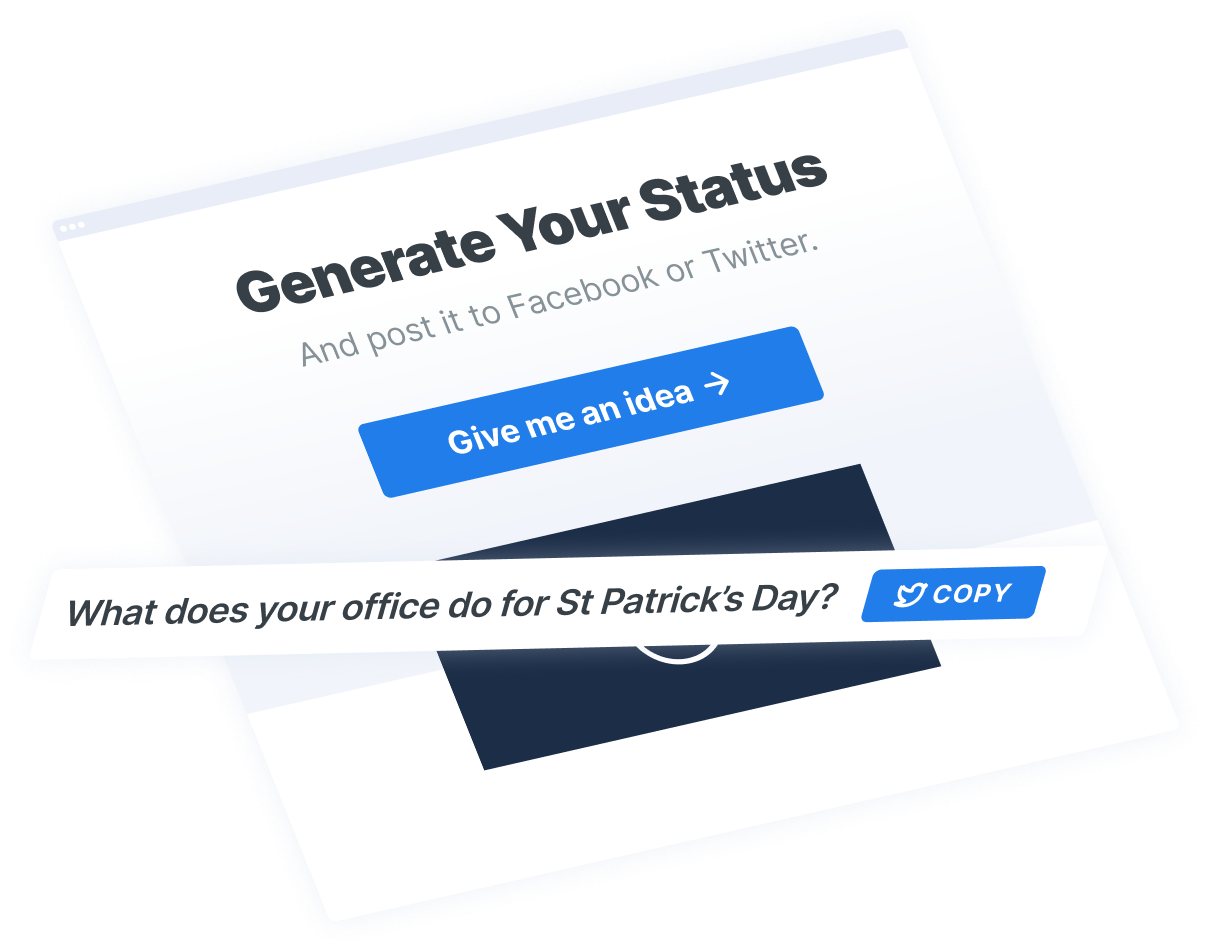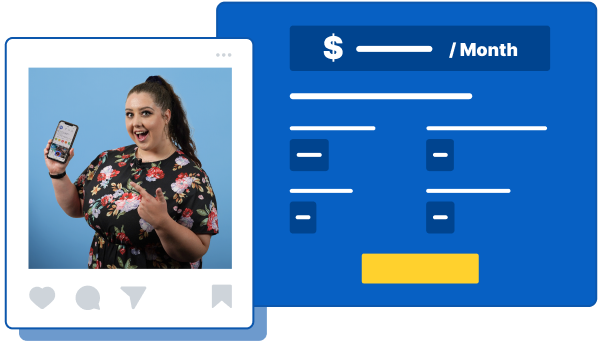 Twitter and Facebook Status Generator
Finding engaging social media content for your business can be difficult. Use our tool to quickly find ideas and post directly to your page.
Give Me an Idea