Web Design

5 Best WordPress Membership Plugins for Your Site in 2023
5 Best WordPress Membership Plugins for Your Site in 2023
May 26, 2022
5 minute read
The WebFX team is made up of more than 450 subject matter experts in digital marketing, SEO, web design and web development, social media, and more. Together, they've helped WebFX's clients earn more than $3 billion in revenue from the web — and that's just in the past five years. @webfx
If you've ever wondered if you can restrict access to parts of your website, a WordPress membership plugin might be a great feature for your business. This handy tool allows you to place features behind a paywall to build revenue and attract users.
Membership plugins might be the perfect fit for your business, so learn more about the best WordPress plugins on the market today.
Why use a WordPress membership plugin?
There are plenty of reasons why a WordPress membership plugin would be a fantastic choice for your business's website. Some of the main benefits of a membership plugin include:
Controlling access: A membership plugin can restrict access to parts of your website, certain pages and even particular parts of posts. This functionality is enormously useful, and some plugins can provide a controlled stream of access to members who sign up.
Collecting payments: Monetizing your site can be enormously useful to generate revenue and make the payment process seamless — some plugins even support the PayPal payment processor or Stripe.
Creating multiple levels: Having multiple levels to offer potential customers is a great feature, as it helps increase the likelihood a customer will find something that works for them.
Offering discount codes: Offering discounts or coupons is a fantastic way to generate new business and incentivize customers to sign up for your membership. Some plugins have features that support money-off coupons to ensure you have complete control over them and can set specific expiration dates.
Automating important tasks: With a membership website, you have a lot of moving parts to take care of — setting up new accounts, managing subscriptions, resetting passwords, upgrading memberships, and sending email notifications. A membership plugin can take care of all these tasks so you can focus on more important tasks.
What to look for in a WordPress membership plugin
When shopping for a WordPress membership plugin for your website, there are a few factors you want to look for. These elements will help guide you choose the best membership plugin for your business:
Ease of use
WordPress is a fantastic content management system because of its accessibility, and the same can be said for WordPress membership plugins. Having a membership plugin can be a great feature, but it may not help if you cannot easily navigate its features.
You also want to make sure you're paying for what you'll use. While some plugins provide tons of functionality, that may not be practical for businesses just starting out. A good plan may be to start with a more basic solution and move up to more complex features as needed.
Compatibility
Since your membership plugin may not be the only plugin you have on your WordPress site, ensure the one you choose is compatible with all the other features on your website. If they aren't compatible, it could lead to significant issues and perhaps even break your site.
You can test the plugin on a local WordPress install to ensure everything works correctly, then roll it out on your live site.
Features
When shopping around for a membership plugin, investigate what features you can find and what your business will need. Some features to look out for include:
Membership management
Email marketing
Content drip
Multi-level subscription options
Templates and design features
Top 5 WordPress membership plugins
Whether you're looking for a solution to protect access to your website's online courses or informational content, a service-based membership website, or a restricted online community, the right WordPress membership plugin can make your life easier.
If you're looking for a WordPress membership plugin, check out these five top-rated membership plugins:
1. Member Press
With seamless integration, Member Press is one of the highest-rated WordPress membership plugins available. It's highly rated for its accessibility and ease of use. With this plugin, you can construct and manage online courses, create multiple membership levels, restrict user access based on each member's subscription tier, and use PayPal and Stripe payment gateways. Plus, you'll have access to tons of tutorials to help you navigate the plugin.
Price: Ranges from $15/month for Basic to $35/month for Pro
2. LearnDash
Another great plugin for online courses is Learn Dash. It's easy to set up and allows for drip content so you can roll out content to members based on their subscription tier or at regular intervals. A stand-out feature of Learn Dash is that it can support hundreds of payment platforms, so it's the perfect choice for businesses with users in countries that don't support certain popular payment platforms.
Price: Ranges from $159/year for Basic to $329/year for Pro
3. WooCommerce Memberships
With WooCommerce Memberships, you can create a purchasing club where visitors have to sign up and log in before purchasing. You can also limit content and set up one-time or recurring payments with WooCommerce Memberships. If you want to easily communicate with members and offer various membership levels, WooCommerce Memberships is a great option.
Price: $199/year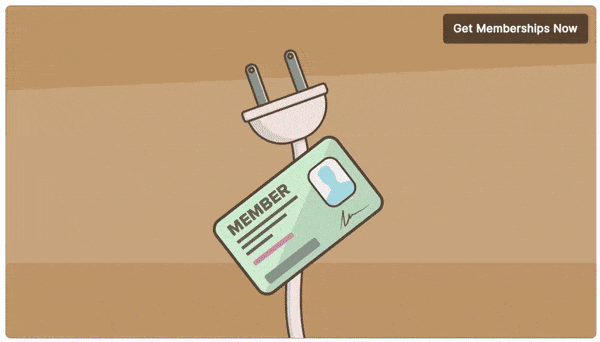 4. Restrict Content Pro
While having fewer integrations than other membership platforms, Restrict Content Pro is a great membership plugin for businesses needing flexible subscription levels and great promotional tools, including the ability to automate emails based on member behavior.
Price: Free – $249/year
5. S2Member
A free WordPress membership plugin, S2Member is a great introductory plugin with features like content restriction, email marketing, and multiple membership levels. You can add additional features with a one-time fee for a single site license.
Price: Free – $189 one time
Get professional WordPress design services with WebFX
When building your business's WordPress website, features like plugins can enhance your functionality and ensure your website works for you. A WordPress membership plugin allows you to place certain content and information behind a paywall, which can be a fantastic feature to drive revenue.
To enhance your website and drive even more engagement and revenue for your business, consider WebFX's WordPress design services! We can help update an existing website or design a new site to help you reach your digital marketing goals.
Check out our client testimonials to see how we've helped other businesses reach their goals!
The WebFX team is made up of more than 450 subject matter experts in digital marketing, SEO, web design and web development, social media, and more. Together, they've helped WebFX's clients earn more than $3 billion in revenue from the web — and that's just in the past five years.

@webfx

WebFX is a full-service marketing agency with 1000+ client reviews and a 4.9-star rating on Clutch! Find out how our expert team and revenue-accelerating tech can drive results for you! Learn more
Make estimating web design costs easy
Website design costs can be tricky to nail down. Get an instant estimate for a custom web design with our free website design cost calculator!
Try Our Free Web Design Cost Calculator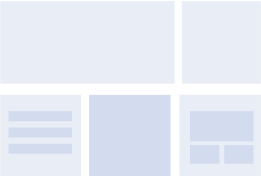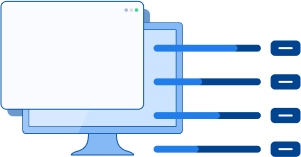 Make estimating web design costs easy
Website design costs can be tricky to nail down. Get an instant estimate for a custom web design with our free website design cost calculator!
Try Our Free Web Design Cost Calculator