The Business Marketing Company You Can Trust
No matter what your business sells, you need a good marketing campaign to generate new leads and drive conversions. That's why you need help from a professional small business marketing agency like WebFX. With over 1020 client testimonials, WebFX has all the expertise and commitment needed to optimize every aspect of your digital marketing. We can handle everything from maximizing your return on investment (ROI) to managing your paid ad campaigns.
What can WebFX do for your business?
Digital marketing is key to drawing in potential customers and driving purchases. It allows you to spread awareness of your brand and persuade people that they need your products or services.
But what goes into a successful marketing campaign? There are many different potential answers to that question, but a few strategies in particular stand out from the rest.
Here are the main business marketing services we offer.
Website design and development
The first step to establishing a digital marketing presence on the Internet is designing a website for your business. Your website will be the central hub for all your other online marketing because you'll drive traffic back to your site.
For you to convert anyone on your site, you will need to optimize it for the best possible user experience. It will not only need to work flawlessly, but also to remain engaging while doing so. WebFX can help you make those needs a reality.
To start with, we'll optimize basic features of your website like navigation and page speed. If you want users to stay on your website, they need to be able to successfully load your site and make their way around it.
We'll also implement engaging visual design to keep visitors' eyes glued to the screen. From videos to color schemes, we can set up your site to hold users' interest and stay consistent with your company's brand.
Content marketing
Users won't come to your website without a reason. You'll need something to draw them in, and content marketing is the perfect strategy to help you do that.
Content marketing involves writing pieces of informational content on your site that users will be interested in reading. This content can take the form of anything from a product page description to a blog post.
Just like with web design, your content marketing must contribute to a positive user experience. We can help you accomplish this by crafting content that is not only engaging and informative, but also incorporates images and makes good use of white space.
Search engine optimization (SEO)
Even with the most engaging content in the world, you still won't be able to bring users to your site if they don't have a way to find your pages. You want your content to interest those who find it, but how do you get it in front of people?
Enter search engine optimization (SEO). SEO is the process of optimizing your web content to appear in search results. If you sell umbrellas, you want your content to show up when people search Google for information about umbrellas.
To run a good SEO campaign, you need to use your content to target specific keywords that you want it to rank for, and you need to make sure you consider user search intent — that is, you need to ensure your content gives users what they're hoping to find.
WebFX is the business marketing company that can help you implement those things, as well as earning you backlinks and integrating responsive design to help your pages look good on all devices.
Pay-per-click (PPC) advertising
SEO isn't the only option for marketing your website through Google. With pay-per-click (PPC) advertising, you can accomplish a similar function through different means.

On a PPC platform like Google Ads, you can bid on keywords you want to target, and craft landing pages where users will be directed. Whenever someone searches for one of those keywords, Google will display the ads of the highest bidders.
Figuring out the intricacies of PPC can be a delicate process. You must balance factors like low competition and high search volume to find the keywords that have the highest ROI, and it isn't always easy.
That's why you can use the help of a digital marketing agency. WebFX knows all the ins and outs of PPC, and we can help you find just the right balance on all your keyword and budget choices.
Social media marketing and advertising
Digital marketing doesn't do much good if no one is listening. For it to be effective, you must go where people spend their time. If you look at where nearly a third of the average user's Internet time is spent, you'll see that there's no better place for you to reach people than social media.
Social media offers a unique marketing opportunity for your business. Not only can you use social media ads to achieve a similar effect to PPC, you can create social profiles and interact directly with your audience.
When users make comments or ask questions, you have a chance to reply and make them feel heard. The more you do this, the more loyalty people will have to your brand.
WebFX can help you manage each of your social media accounts, from crafting scheduled posts to responding to negative feedback.
Email marketing
Email marketing is another of our business marketing services that can help you reach your audience online.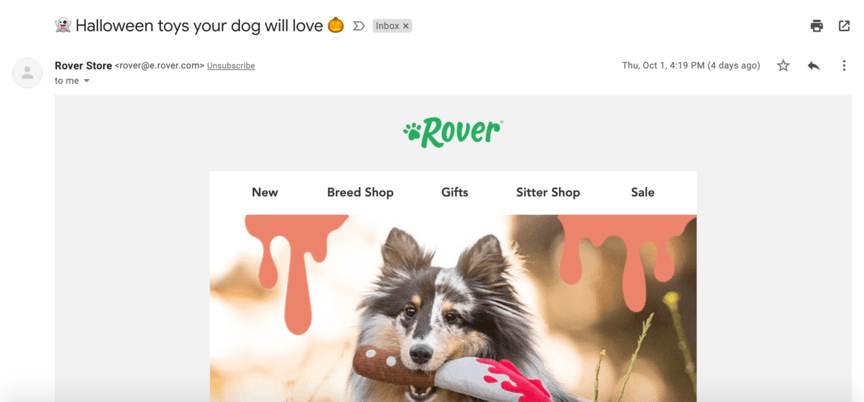 One of the greatest benefits of email marketing is that it allows for personalization. When you send information right to someone's inbox, you can address them by name and tailor the content of the ad to their specific interests, making it easier to attract their interest.
Email marketing is also great for retargeting. When users visit your website, you can prompt them to submit their email to receive updates or newsletters from your business. Then, if they leave without converting, you can send them emails later that encourage them to return.
Whatever strategy you choose for your email marketing, WebFX is the small business marketing agency that can help you see it through.
Conversion rate optimization (CRO)
Ultimately, the endgame of all your marketing efforts is to drive conversions. People may find your website via SEO or social media, but if none of them convert, it doesn't matter.
That's why it's important to follow up the other business marketing services on this list with conversion rate optimization (CRO). After we help drive up the number of clicks you're getting, we'll start looking into how we can turn those clicks into conversions.
We have several different methods for driving this process, from heatmaps and click stream testing to conversion tracking code setup. After a while, you'll see your conversions — and through it your revenue — go up significantly.
Amazon marketing
As important as your website is in the conversion-driving process, it's not the only place people can buy your products online. With an Amazon store, you can give users a whole new place to purchase from you.
WebFX can help you set up your Amazon store and get your product listings up. We can also perform all the necessary tasks to help people find those listings. From crafting Amazon PPC ads to implementing SEO for your listings, we can increase traffic to your product listings.
We can even help manage positive and negative reviews for your products to keep your customers as happy as possible. If you're looking for help with your Amazon marketing, you won't find a better business marketing company than WebFX.
Why partner with a small business marketing agency?
There's no question that you need a marketing campaign to attract customers, and that you need to implement at least a few of the above strategies to make it work.
But you may have questions about partnering with a business marketing company like WebFX. Why do you need outside help with your marketing? What's stopping you from handling it entirely on your own?
Here are three reasons you could be better off working with an agency than going at it alone.
1. More detailed knowledge
One of the best reasons to work with a digital marketing agency is that you may not have enough knowledge of how the various marketing strategies work.
Even if you understand the fundamental elements of SEO or PPC, you may not be familiar with all the intricacies of Google's algorithms. When you work with a business marketing company, you gain access to a world of knowledge you wouldn't have otherwise.
2. Greater experience
It's been said that while knowledge is knowing a tomato is a fruit, wisdom is knowing not to put it in a fruit salad. That analogy applies to digital marketing as well.
You may spend hours upon hours studying Google's algorithms and learning how users browse Amazon, but that won't be enough to tell you the right way to run your campaign. Some things only come through experience, whether it be making fruit salads or crafting web content.
While not every digital marketing agency has the experience necessary to provide this benefit, those that have been around long enough will have a long history of working with different marketing strategies.
As a result, you're partnering with people that have more experience with marketing.
3. Better time management
Even if you feel that you know online marketing inside and out, you may still not have time to implement it. Running a successful marketing campaign takes work, and you have other parts of your business to manage. There may be certain things you just don't have time to do.
A business marketing company does marketing day in and day out, so they have the time to run your campaigns for you. While you handle things like product production and sales, they can devote all their time and resources to making your marketing excel.
Why choose WebFX as a business marketing agency?
If you're looking for a small business marketing agency that meets all the above criteria, you won't find a better option than WebFX. We're based in Harrisburg, Pennsylvania, but we work with dozens of businesses across the country in different industries.
We've been in the digital marketing industry for over 25 years! We have the knowledge and experience to help you create a successful online marketing strategy.
We also have a team of over 500+ experts ready to help you optimize your campaign. With so large a team, there's no question that we have the time and resources needed to make your marketing the best possible.
To partner with us, just call us at 888-601-5359 or contact us online today to learn more about our digital marketing services!