A lot of marketers at colleges and universities wonder how to increase college enrollment. Today, marketing strategies to increase student enrollment revolve around online channels, like social, email, and search.
If you're curious about how to increase enrollment at your educational institution, keep reading. This article shares proven strategies for increasing student enrollment, plus offers tips for using these tactics.
For professional help with your enrollment marketing plan, contact WebFX.
We're a trusted partner for organizations worldwide, maintaining a client recommendation score that's 488% higher than the industry average. Contact us online or call us at 888-601-5359 to learn more about our digital marketing services!
Increase enrollment with college marketing solutions.
6 ways to increase enrollment with digital marketing
Ready to learn how to increase college enrollment? Just follow these six proven marketing strategies to increase student enrollment at your educational institution:
Search engine optimization (SEO)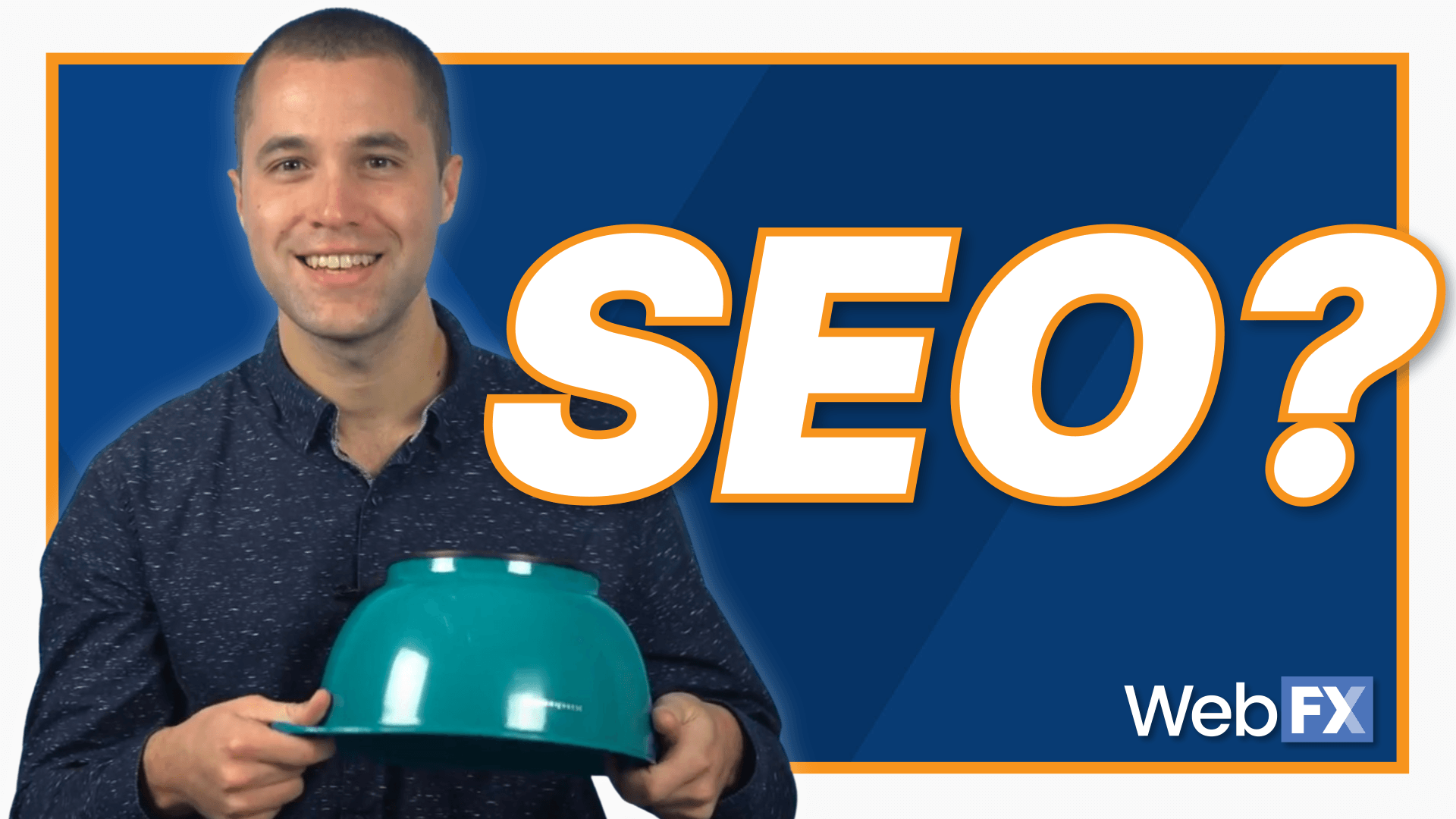 Search engine optimization (SEO) is the cornerstone of any good online marketing plan. SEO involves making several improvements to your college's website that increase its visibility in search engines, and for the words and phrases that potential students closely associate with your site.
For example, let's say your college is located in Texas.
If you want your website to show up on the first page when someone searches Google for "Texas college" or "college in Texas," you could use SEO methods to make your site more likely to appear. You could do so by including these targeted words or phrases in your page titles, on your homepage copy, or in copy on other pages.
SEO also involves improving your website's authority, which is a crucial component of your ranking on search engines. One of the ways you can do this is by acquiring links to your website from partners, local companies, and other sites. The more high quality links you have, the better your site will rank. This strategy has an immense potential to grow and passively attract visitors to your college, making it one of the most effective college marketing ideas available.
SEO is especially important for colleges. 86% of polled high college seniors and 89% of polled high college juniors found college websites through the use of search engines. This is an enormous opportunity to miss out on, and search engine use is only going to increase.
2. Pay-per-click advertising
Looking to quickly increase traffic to your college's website? Pay-per-click (PPC) could be a great option for you.
With PPC advertising, you can choose which keywords and phrases you want to trigger your advertisements. For example, you can set your ads to display when people search for "colleges in California."
Then, you can set a bid, and if it's among the highest, your ads will display above organic search results.
One of the main benefits of PPC is that results are instantaneous, and you can reach a highly targeted audience. As soon as your ads are clicked to go live, they can start driving traffic to your website. So if you're looking to quickly boost enrollment, PPC is a great way to increase awareness of your college.
And you'll only pay when people click on your ads. If nobody views your PPC advertisements, you won't pay a cent, which makes PPC a cost-effective addition to your enrollment marketing plan.
3. Content marketing
One way that you can also improve your website's authority, reach more potential students, and educate those looking to learn more about higher education is through the use of content marketing. Content marketing consists of using articles, blog posts, infographics, videos, and other forms of content you produce to inform and educate those who may be interested in college.
A content marketing strategy allows you to widen your audience by producing informative, helpful, and relevant content that attracts more people to your website. Although it may not directly result in new enrollments, it can introduce new people to your college, and eventually lead them to learning more about your institution.
For example, you may produce a piece of content to answer a question like "how much does college cost in Texas?" When students or their parents search for this question online, your content will come up and answer the question for them. With the question answered, the viewer may go on to read more of your website, learn about your college, and perhaps view pages of your site with enrollment or degree information.
4. Social media
Social media networks like Facebook, Twitter, and YouTube are great ways to connect with potential students, answer questions, and start discussions that can help increase your college enrollment rate.
As opposed to some traditional marketing methods that are designed to allow businesses to "broadcast" messages, social media allows for two-way conversations. You can share articles or content relevant to your audience, ask questions, and respond to comments. Potential students may ask questions about your programs or campus, and you can answer them.
By interacting with more people on social media, you are making your college look responsive and interested in communicating with potential students. Using social media allows you to also connect with current students directly, hold discussions, and make important announcements about your campus or programs.
5. Email marketing
Email marketing is one of the easiest and most affordable ways to increase applications.
You can encourage prospective students to sign up on your website to receive email updates. Then, you can follow up with targeted information based on their interests. For example, if someone signs up on a page about your sports teams, you can send emails that focus on your college's athletic programs. Or if someone signs up on your communication department page, you can send more information about majors in the department.
As you nurture leads via email, you can encourage them to submit an application. This will help to keep your college at the top of places to apply and help increase enrollment rates.
Best of all, you can automate your email marketing. So after you write the emails and set up the system, you can sit back and watch the applications start to roll in.
6. Success stories
Finally, one way that you can increase interest in your college is by adding case studies or success stories to your website. Typically used by businesses to show how their product or service has made a lasting impact on others, your institution can employ case studies to show how an education makes a lasting impact on the lives of students.
As a strategy for increasing student enrollment, success stories are often highly successful. They do require some research and time, and you may find that a dedicated section of your website may be necessary to properly present them. However, nothing may speak to a potential student's family more than seeing the real results of an education at your institution — for example, the jobs obtained, the quotes spoken by those who have attended, or the lives changed.
If you are not able to collect detailed case studies or success stories from former students, you may want to consider collecting photos and quotes from current students who are happy with their education. These can be placed on either your homepage or a dedicated section of your website.
Time to Level Up Your Sales
Our long list of services helps you grow every aspect of your business with marketing strategies that are proven to increase bottom-line metrics like revenue and conversions.
In the past 5 years, we've managed more than 12.9 MILLION transactions across our client base.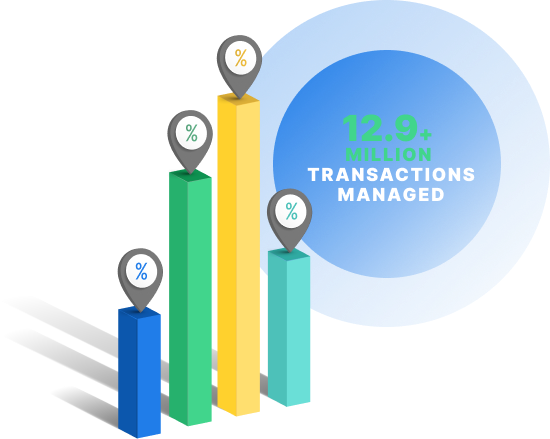 Hear What It's Like to Work With WebFX!

"Our account manager is professional, skilled, and wonderful to work with. She takes the time to get us up to speed on best practices and adjustments she recommends so that we can get the most out of our monthly investment."
University
How does online marketing increase enrollment?
Many colleges and higher education institutions used to rely on conventional marketing methods like direct mailings, television and radio commercials, and billboards to reach potential students or their families. However, as time goes on and consumers begin to change the way they find information, these methods are losing their effectiveness. Instead, all of the best college marketing ideas are now oriented online.
Almost 80% of all polled high college juniors and seniors reported that a college website influenced their perception of the institution in question. This statistic saw an 11% increase from 2014-2015 alone, which clearly demonstrates how the college enrollment process is evolving.
Here are a few more statistics from the same report, if you're still not convinced (percentages refer to the pool of 3,000+ high college juniors and seniors that were polled):
58% of seniors and 71% of juniors reported that a college's website is their first stop when looking up information about an institution
80% of seniors and 77% of juniors ranked a college's website as either the first or second most important resource when researching colleges
60% of seniors and 55% of juniors were more likely to consider institutions that utilized email, text, and social media to communicate
As consumers increasingly turn to the Internet to learn about higher education institutions, these institutions must also be there with them. If not, they will have difficulty increasing their enrollment rates, because they will not have a strong enough online presence to inform and educate those who are interested in locating a college. Increasing enrollment in general is important, but you can also increase online enrollment and answer general questions about your college more reliably via the Internet than traditional media.
Online marketing is also far less expensive, and typically has a higher ROI, than traditional marketing methods. This is why the Internet is one of the best answers to how to increase college enrollment.
Our digital marketing campaigns impact the metrics that improve your bottom line.
See More Results

WebFX has driven the following results for clients:

$3 billion
In client revenue

7.8 million
Leads for our clients

5.2 million
Client phone calls
Increase enrollments with digital marketing services
Creating a strong, cohesive enrollment marketing plan for your college or higher education institution can be a challenge, especially if you are unfamiliar with the best practices in online marketing. The best way you can approach this is to take each component of your plan one step at a time, reading as much as you can about each method in advance.
If you need help increasing enrollment in your college using Internet marketing, or aren't sure how to improve your website or reach more potential students, WebFX can help. As a full-service Internet marketing agency, we've helped more than 500 businesses meet their unique marketing goals and grow their ROI online.
Feel free to reach out to one of our expert web strategists for a custom quote on a full-service marketing package, SEO, or specialized plan. We can't wait to hear from you!
Earn a 20% greater ROI with WebFX