Food and beverage manufacturing companies help keep the nation well-fed and satisfied! In fact, without these manufacturers, it would be impossible to have restaurants, cafeterias, stocked grocery shelves and so much more.
But despite the need for their products, it's still an extremely competitive industry. And if you want your company to continue to grow, you need to be able to attract new clients on a regular basis. So how can you do this?
Considering that the majority of B2B buyers use search engines as their primary research tool, you need to have a solid SEO strategy for your food and beverage manufacturing company. Search engine optimization is the best way to reach new clients, grow your online presence, and ultimately, generate revenue. If you'd like to speak to a specialist before continuing on, you can contact us at 888-601-5359.
Independent research from Clutch has named WebFX the
top SEO company

in the United States.

Clutch has personally interviewed more than 250 WebFX clients to discuss their experience partnering with us.

Read More Clutch Reviews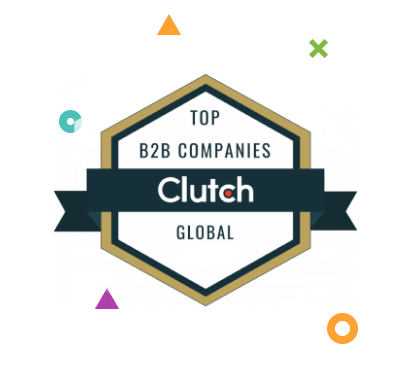 What are some SEO best practices for food and beverage manufacturers?
Whether you're planning on managing your SEO strategy in-house or you want to hire an outside Internet marketing agency to handle it for you, it's important to be well-versed in the best SEO practices for your industry.
Evaluate your corporate website
Has it been a long time (as in, more than a year or two) since you've made any major changes to your company's website? If the design looks dated, or worse, your site architecture makes it difficult for search engine crawlers to index your pages, it's time to consider a redesign.
Your site is the core of your company's online presence, and it needs to make a great first impression on potential clients. And considering that mobile-friendliness is now a ranking factor, it also needs to be responsive if you want to reach visitors using their smartphones, tablets, and other devices.
Evaluate your target keywords
Do you know which keywords are the most effective for reaching customers within your industry? Are each of the pages on your site optimized for at least one of them? If not, it's time to do some keyword research.
After doing your own research, you should also take a look at what your biggest competitors are doing. Check out their websites and see what keywords they're optimized for, and if they're not on your list, consider adding new pages to accommodate them.
Keep the content on your site fresh
Content can quickly become outdated if you don't make a conscious effort to maintain it. Because of this, it's a good idea to go through the pages on your food and beverage manufacturing company's site and do a little freshening up.
You don't have to totally revamp everything, but even small changes can have big results if they make your content more useful or readable to visitors. A bonus is that the changes will trigger search engines to come back and reindex the pages that have gotten a facelift.
Optimize content outside of body copy
While the body copy of your pages is arguably the most important, you should also optimize other elements like page titles and headers. This is fairly simple to do, although it's important to avoid using keywords where irrelevant or unnecessary.
This is known as "keyword stuffing," and can actually harm your SEO efforts. Instead, write all of your content with readers in mind, and you'll be much better off in the long run.
Offer free, valuable info and downloads for visitors
What do your visitors most want from your food and beverage manufacturing company's site? Is there educational information you can put together in a PDF format and make available for download? This can help drive visitors to your site, and with some strategic email-gating, can be a great way to generate leads.
Have an active presence on social media
Social media can be a valuable marketing tool in any industry, and you can use a variety of platforms to build your online reputation and reach. Accounts or pages on Facebook, Twitter, and LinkedIn, are a great start, but only if you're willing to put in the time to keep it updated.
Plan on posting a few times a week, and remember that posts shouldn't be specifically about your food and beverage manufacturing company. Share industry-related news and behind-the-scenes type content to establish an engaging and informative presence.
Encourage clients to leave positive reviews
Today's consumers trust information from other consumers more than they trust information from companies themselves, so it's important that potential clients can find positive reviews online. Sites like Yelp, Facebook, and Google+ all allow users to share their opinions on companies, which can be a huge help for your business.
That being said, never attempt to buy reviews or write them yourself. Review sites will penalize this kind of behavior, which will only damage your reputation.
Make sure you have links throughout your web copy
Do you have a strong network of internal links on your site? Linking to other pages is an important component of SEO. These links will allow search engine crawlers to more easily navigate your pages, and also increase the chances that visitors will continue to browse after landing on a page.
Use PPC campaigns
Are you actively seeking new clients? Looking for workers? Trying to build your brand image? A well-managed PPC, or pay-per-click, campaign can be of tremendous assistance. PPC ads allow you to send viewers to a very specific landing page where you can ask them to perform a specific action, such as filling in an application for employment, or requesting a free PDF brochure.
Although PPC is technically a separate strategy from SEO, it's important to remember that even the best SEO strategies take weeks to start showing results. PPC ads, on the other hand, are virtually instant, meaning that you can begin to attract traffic until your optimization kicks in.
Hear What It's Like to Work With WebFX!

"I recommend WebFX to everyone. They have been the best team to work with out of the 10 years I've been doing online advertising. They are knowledgeable, provide fantastic results for costs that are a fraction of other companies, and what I have enjoyed the most is they reach out when they see a problem or a change is needed. They are second to none."
Liquor Provider
How WebFX can help with food and beverage manufacturing SEO
SEO is a process, and when done efficiently, it can produce tremendous outcomes for companies like yours. For more information on how WebFX can help you create a successful SEO strategy, don't hesitate to contact us!
One of our Internet marketing strategists will be more than happy to discuss your options for growing your business today.
Earn a 20% greater ROI with WebFX