The Internet is a powerful resource for helping your business connect with your target audience, and a strong digital marketing strategy can help you make the most of it. That's why learning how to market a food product is so critical for food and beverage manufacturers.
When creating a food product marketing plan, you'll find that there are countless channels and strategies available. Each comes with its own benefits — but with so many available, it can be difficult to determine which ones are the best fit for your business.
Keep reading to learn about the four best food marketing strategies and how to market your food products with these tactics. Plus, learn why these approaches work so well when it comes to marketing food and beverages.
P.S. If you're looking for help with marketing food products, WebFX offers specialized digital marketing services and a dedicated team of marketing specialists. Call us today at 888-601-5359 or contact us online to learn more!
Our digital marketing campaigns impact the metrics that improve your bottom line.
See More Results

WebFX has driven the following results for clients:

$3 billion
In client revenue

7.8 million
Leads for our clients

5.2 million
Client phone calls
1. Search engine optimization (SEO)
One of the best food marketing strategies is search engine optimization, or SEO. This is the process of boosting your website's rankings in search results for keywords related to your products.
Many businesses use SEO with the goal of getting their site to rank on the first page of results. This is because 75% of people don't go past the first page of results when searching for information. If you aren't on the first page, you're missing out on potential leads for your business.
A few tips for using this marketing food strategy include:
Use keywords on your pages
The first step to helping your site rank higher in the search results is selecting keywords. Your keywords determine when your business' listing appears in the results. To figure out the right keywords for your business, you will need to conduct keyword research.
It is vital that you choose long tail keywords for your business. Long tail keywords contain three or more words. They tend to be more specific, such as "organic honey sticks in Harrisburg, PA."
The other, less favorable option, is short tail keywords. They only contain one or two words and tend to be more generic. Instead of "organic honey sticks in Harrisburg, PA," a short tail keyword would be more like "organic honey" or "honey sticks."
When users are conducting searches, they're going to use long tail keywords to find specific products. If someone simply typed in "honey sticks" or "organic honey," they may just be looking for information about honey. These short tail keywords don't specify user intent.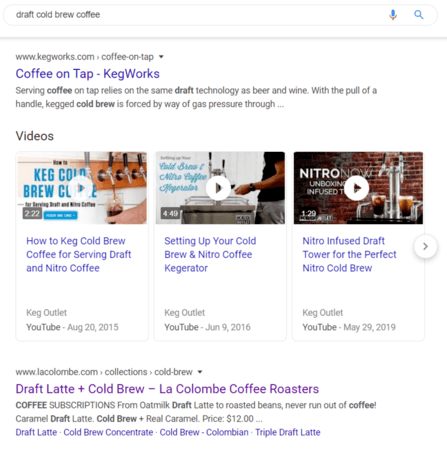 Long tail keywords indicate what a user is seeking. If someone is looking to buy organic honey sticks in the Harrisburg area, they are going to type in those very specific keywords to get the best results. You want to appear in these results for your food products, so long tail keywords are best for your business.
You will see more credible traffic when you use long tail keywords. There is also less competition for specific keywords, so you will be able to help your site rank higher in the results.
If you are trying to rank for particular keywords, it is best practice to use those keywords on your pages. When Google crawls through your site, they look for keywords to understand the context of your page. You'll want to use these keywords in order to help your page rank better for that topic.
You can use keywords in numerous places. The headings, titles, meta description, and body text are a few great places to start.
As you integrate these keywords into your pages for your food products, you want to be sure you don't overuse them. This can lead to keyword stuffing, which negatively impacts your website's ranking. Only use the keywords where they fit and flow naturally.
Earn links
Another important step in any SEO strategy for marketing food products is link building. Links play a vital role in validating the authority of your site.
Links from other sites, also known as backlinks, are important for SEO because they signal that your site is trustworthy. If another authority site is linking to your content, this shows search engines that your information is helpful, trustworthy, and accurate. This builds trust with Google and your potential leads.
Google wants to provide users with the best results when they conduct searches. They want to rank credible and helpful sites higher in order to provide a positive experience for users. When you obtain links from authority sites, you increase Google's confidence in your site as a trustworthy source.
The best way to obtain links is through content creation. When you create and publish helpful content, you can encourage other site owners and editors to check it out. Then, if they like what they see, they can use it as a resource and link to your page.
You can also use this strategy to build relationships with bloggers and editors over time. This can help you build more links in the future and continue to improve your rankings.

Hear What It's Like to Work With WebFX!

"I am an avid fan of WebFX because they have really helped to take our search optimization to the next level. Thanks to their help, I know that our hard work with creating a great content is really set up for success. Thanks, WebFX!"
Food Service
2. User experience
When you optimize your site, you want to keep users in mind. User experience is an important part of SEO. You want visitors to remain on your site and enjoy the time they are spending browsing your content.
One way to ensure that users will enjoy your site is by improving your page speed. Users don't want to wait for slow pages. If your pages load too slowly, users will return to the search results and select a competitor's site.
This increases your bounce rate, which can negatively impact your rankings. Your site will be ranked lower because Google will believe that users are not having a good experience on your site.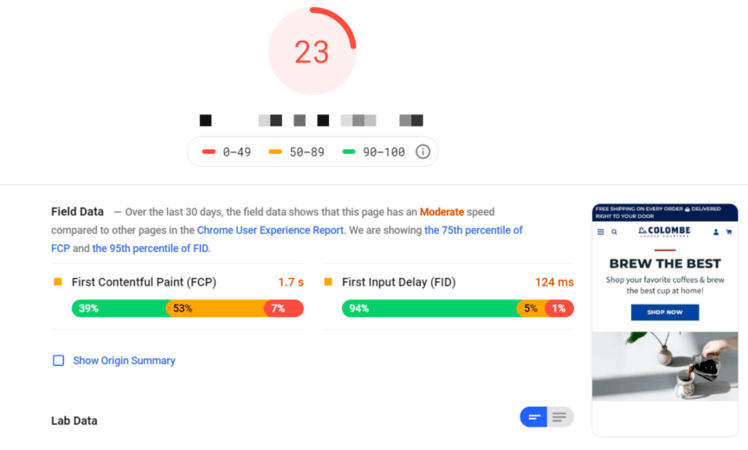 You can use Google PageSpeed Insights to see how you can improve your page speed. You'll see how well your page is running and where you can make changes to help it run better. If this is too time consuming of a task, you can invest in page speed services from a digital marketing company.
Once your page is running well, you can focus on the design aspect of your page. First impressions have a huge impact on whether or not visitors remain on your site, so your site needs to make a good one.
Your design should reflect your products and brand and incorporate your existing branding where possible. You should also make sure that your design is clean and modern. If you have an outdated or unattractive website, people could be less likely to trust your business. You don't want to drive away potential customers simply because of the design of your site.
3. Pay-per-click (PPC) advertising
Another great food marketing strategy is pay-per-click (PPC) advertising. PPC advertisements appear at the top search results, above the organic listings, denoted by a small "Ad" tag.
This form of advertising utilizes keywords, and much like with SEO, you can benefit by focusing on long tail keywords. There will be less competition, a lower cost, and more credible traffic from these long tail keywords.
Once you select your keywords, you'll bid for your placement. The amount you are willing to pay for each click, also known as cost-per-click (CPC), is your maximum bid.
This bid amount is flexible and can be changed at any time. It is important to note that you will set a bid for each individual keyword.
After you set your amount, your ad's placement will be determined by your maximum bid and quality score.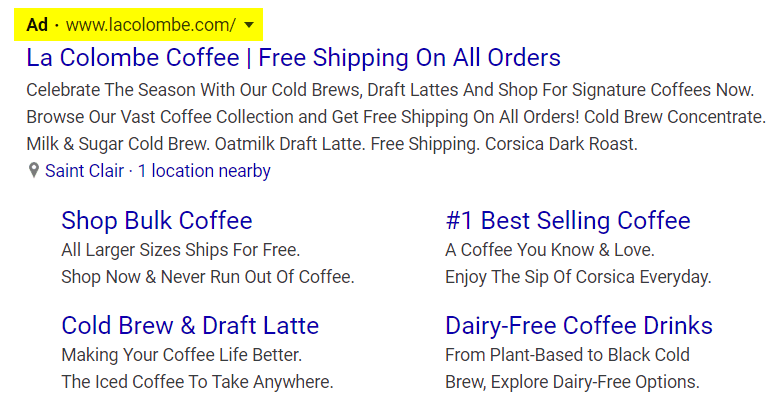 PPC is a great option to connect people with your food products. You are more likely to draw in people who are interested in your products with a PPC ad. Sixty-five percent of all high intent searches result in clicking on a PPC ad.
Many companies like PPC for marketing food products because you can control your budget. If you only want to spend $1,000 on a PPC campaign, you can set that amount without exceeding it. You won't incur additional charges at any point.
A great feature of this food product marketing tactic is that you only pay when people click on your advertisement. You don't pay for getting impressions. This makes is a cost effective option because you are only paying for leads that are interested in your products.
If you want to drive in more credible traffic, PPC is a great choice for your business to reach potential leads. By utilizing PPC, you can help gain valuable leads and conversions for your business.
4. Social media marketing
Social media can be a valuable marketing tool for businesses in virtually every industry. These social platforms enable you to connect with potential customers and build relationships that ultimately translate into sales. You can use platforms like Facebook, Twitter, Instagram, Pinterest, and LinkedIn.
Social media sites offer many opportunities for you to connect with your target audience. You can use various platforms to share information, start conversations, and engage with potential customers.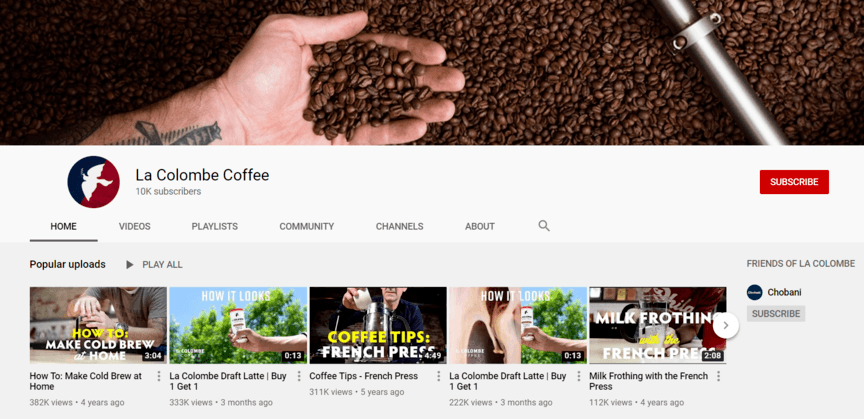 These platforms are also great for visual content. You can share photos of your food products and factories, and give people a visual understanding of your brand.
You can also post interesting videos for your social media followers. These can be videos of meals people can make with your products, or footage of your products being made. This will engage your followers and get them to interact with your page, which can help drive product sales.
Ready to speak with a strategist now? We're happy to chat! Give us a ring at:
888-601-5359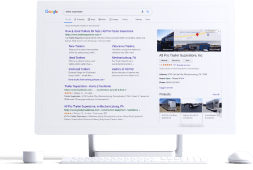 Need help marketing your food products?
If you're ready to start reaching more customers with digital marketing, WebFX can help. We're a full-service digital marketing agency with years of experience creating effective food product marketing plans for our clients.
We'll bring our knowledge and experience to your campaign and create a custom plan tailored to your needs and goals.
Our team knows what it takes to drive success, too: We've driven over $3 billion in sales and over 7.8 million leads for our clients.
Just ask our clients! We have over 1020 client testimonials from a variety of industries. Check them out to see what it's like to partner with a top digital marketing company like WebFX!
Ready to start generating new sales and leads for your company? Contact us online or call us today at 888-601-5359 to speak with a strategist about marketing your food products. We look forward to working with you!
Earn a 20% greater ROI with WebFX