Regardless of age or gender, many of us have one thing in common: we want to be healthy. And for some people, that means constantly being on the lookout for ways to improve and maintain overall health. Considering that an increasing number of people turn to the Internet for ideas, marketing herbal products and supplements online can be a great way to reach new customers.
Sales of teas and other herbal products have climbed steadily over the last several years, so the marketplace is growing all the time. However, the number of herbal product suppliers is growing as well. This means that if you want to stand out from your competitors, you have to develop a robust marketing strategy. Moreover, that strategy needs to include several channels.
Success is possible, and many herbal product companies have increased their revenues and attracted new customers online. But if you're not sure where to get started, it can seem impossible. If you'd like to speak directly with a specialist, you can call us at 888-601-5359.
Otherwise, keep reading for a few ideas that will get you on your way.
Our digital marketing campaigns impact the metrics that improve your bottom line.
See More Results

WebFX has driven the following results for clients:

$3 billion
In client revenue

7.8 million
Leads for our clients

5.2 million
Client phone calls
1. Create useful guides
Consumers are rapidly turning to herbal products for their health and beauty needs, but that doesn't mean they know what they need or the potential side effects that may come from taking certain herbs. Yes, you want consumers to buy your products, but you stand a better chance of making those sales—and gaining consumer trust—if you offer useful information about buying and using them.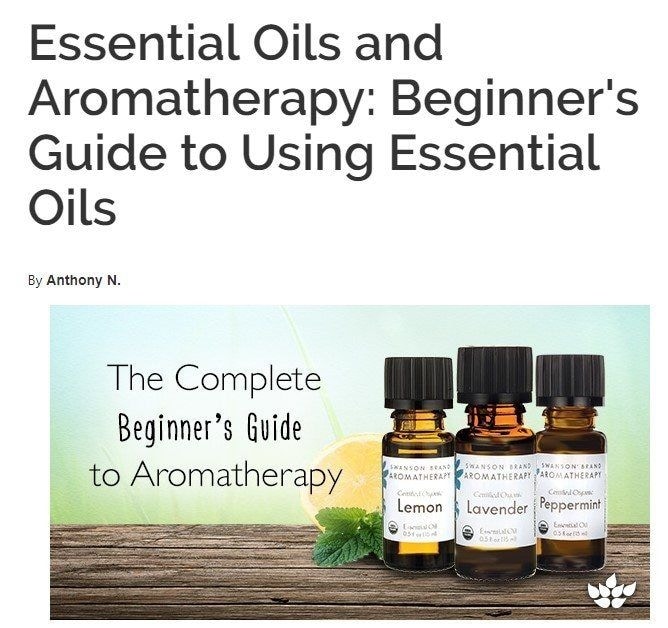 The best way to do this is to provide extensive information for all of your products. In addition to an A-to-Z guide to herbs and supplements, you should also answer consumer questions such as:
How should I use this herb? Can I drink it or use it as aromatherapy?
How much can I use at one time?
Are there any side effects?
Can I use it with certain medications?
Going into this level of detail not only establishes your credibility—it also protects you and your customers from potential harm.

Hear What It's Like to Work With WebFX!

"I work with a couple other companies across our portfolio and I certainly have the best working relationship and success with WebFX. I appreciate the collaboration, patience and always prompt response with our last minute requests. The WebFX team always presents "guinea pig" ideas that we can test on the properties, some of which come from completely different types of establishments. I truly appreciate the ability to pivot and think outside of the box, especially during these most challenging year!"
Restaurant
2. Start a newsletter
A definitive guide is useful for lead generation and building your reputation. Once you've initiated a relationship, regular email correspondence keeps it going. Email newsletters allow you to share news and updates and provide special deals to loyal customers.
Marketing via email was one of the first digital advertising methods, but it's still one of the most effective. It's cheaper, faster, and easier to track than direct mail, and considering that it's only sent to people who have willingly signed up, you can be confident that you're reaching people who actually want to hear from you.
If your email program is structured properly, it also allows recipients to decide how often they hear from you. Some users might love to get emails about daily deals, while others may only want a monthly update. Either way, giving your customers exactly what they want is always a good idea.
3. Run PPC ads
There are millions of searches for herbal products every month—not just the category in general, but for specific herbs and remedies for specific ailments. If you run PPC, or pay-per-click ads, for keywords related to these searches, you can generate clicks from people looking for exactly what you're selling.
Do some keyword research to determine the most popular searches related to your products, along with possible variations. "Herbal supplements" might be a common search term, but you don't want to exclude people who search for things like "herbal teas" and "herbal remedies."
While you want to appear in as many searches as possible, don't just create a cookie-cutter ad with a template for the keyword. Customize some of these ads for detailed searches. If someone searches for natural remedies for joint pain, for instance, make sure the ad you display caters to that issue.
4. Be active on social media
Traditional advertising costs a lot of money, whether you generate a healthy return on investment or not. If you don't make much money, you simply don't get much from the campaign. Social media, on the other hand, costs far less and offers additional benefits besides revenue.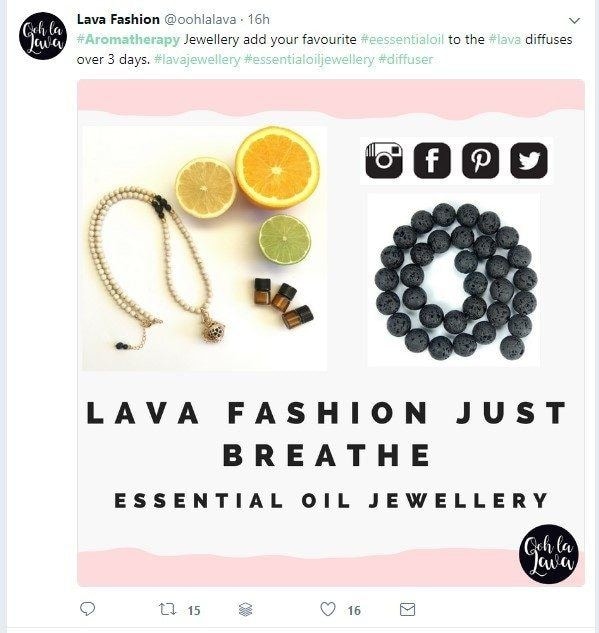 When it comes to digital marketing for herbal products (and most other types of products), the work is almost always carried out by businesses. Social media allows consumers to get involved in the process.
Whenever you post a news story, special sale, or other interesting content, it has the potential to be shared by hundreds or even thousands of followers. Each of those recipients can then share it with their networks, reaching a larger audience than a traditional marketing campaign ever could.
If you update your social channels regularly and post content that is compelling and engaging, social media can be an extremely effective way to build a loyal customer base.
Make sure that your content caters to your target audience, ask for their feedback, and take the time to respond. If customers see that you care about what they have to say, you'll stand out from companies that are just looking to make money.
5. Optimize for mobile
Mobile devices are quickly becoming standard tools for web users. Because of that, the most successful businesses are those whose online properties are optimized for smartphones and tablets. When designing your site and SEO strategy, keep mobile in mind.
Many of the same digital marketing rules apply on mobile, but the location is an important factor as well. If your products are available in various retail locations, create a store directory on your site or a tool that points them to the nearest retailer selling your products.
In addition to being helpful once visitors are already on your site, being mobile-friendly can also help them find you in the first place. Considering that mobile-friendliness is now a ranking factor for Google, it can help you rank above your competitors that aren't compliant—and stand a chance at competing with the ones that are.
Time to Level Up Your Sales
Our long list of services helps you grow every aspect of your business with marketing strategies that are proven to increase bottom-line metrics like revenue and conversions.
In the past 5 years, we've managed more than 12.9 MILLION transactions across our client base.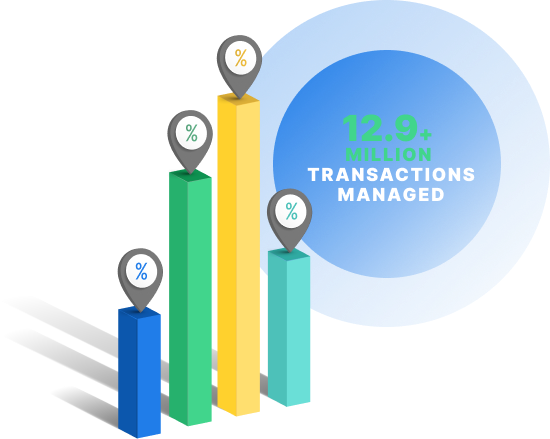 Need help with herbal provider digital marketing?
The market for herbal products continues to grow, but the only way to capture new customers of this market is to create a plan to reach them online. If you need help with your online strategy, feel free to contact us! Our talented team of Internet marketers is more than happy to help you attract (and keep) more customers.
Earn a 20% greater ROI with WebFX